Introducing the Ultimate Sneaker Storage: Crep Protect V3 Crate
Show off your kicks in style with sound-activated lights.
Crep Protect is back with its third and most coveted sneaker storage system yet - the Crep Protect V3 Crate. Designed to meet the needs of every modern sneaker enthusiast, this new iteration takes their already successful V2 model to the next level, making it a must-have addition for any sneaker collection.
The highlight of the V3 Crate is the addition of sound-activated lights, giving your precious kicks the spotlight they deserve. With this new feature, you can proudly showcase your sneakers in all their glory, making them the center of attention in any room.
Besides its eye-catching lights, the V3 Crate also offers a dust-free home for your beloved sneakers. The three-sided panel view allows you to display your most prized pairs without worrying about sunlight discoloration or any other external factors that could affect their condition. Your sneakers will remain pristine and protected in the Crep Protect V3 Crate.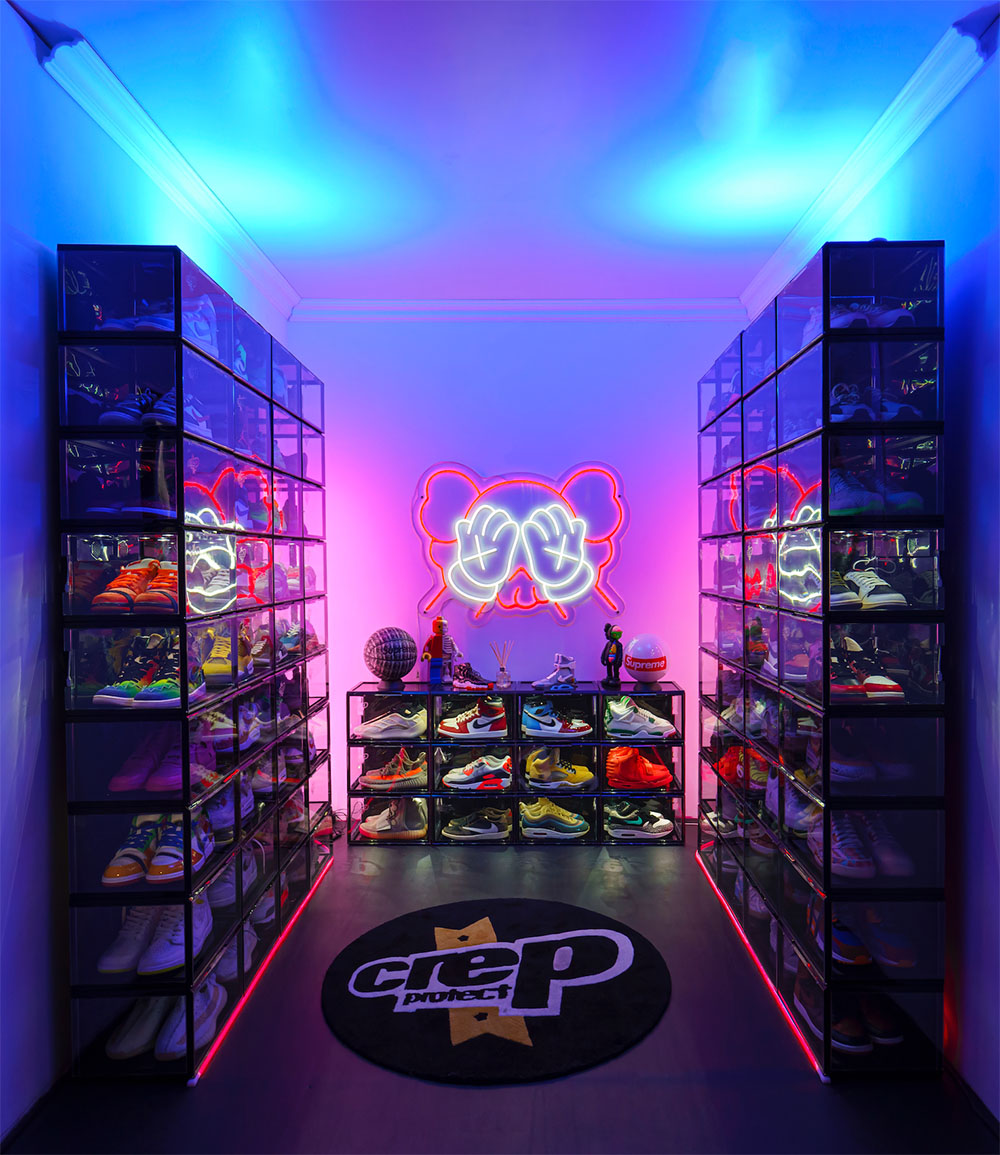 The best part? This storage system caters to all types of sneakers - high-tops, low-tops, and even slides. Its stackable design not only saves space but also allows for a side view, giving you the best angle to admire your sneaker collection.
If you're eager to get your hands on the Crep Protect V3 Crate, you can find it on their website, Crepprotect.com, for just $50.00. Don't miss out on the chance to elevate your sneaker game with this state-of-the-art storage solution.