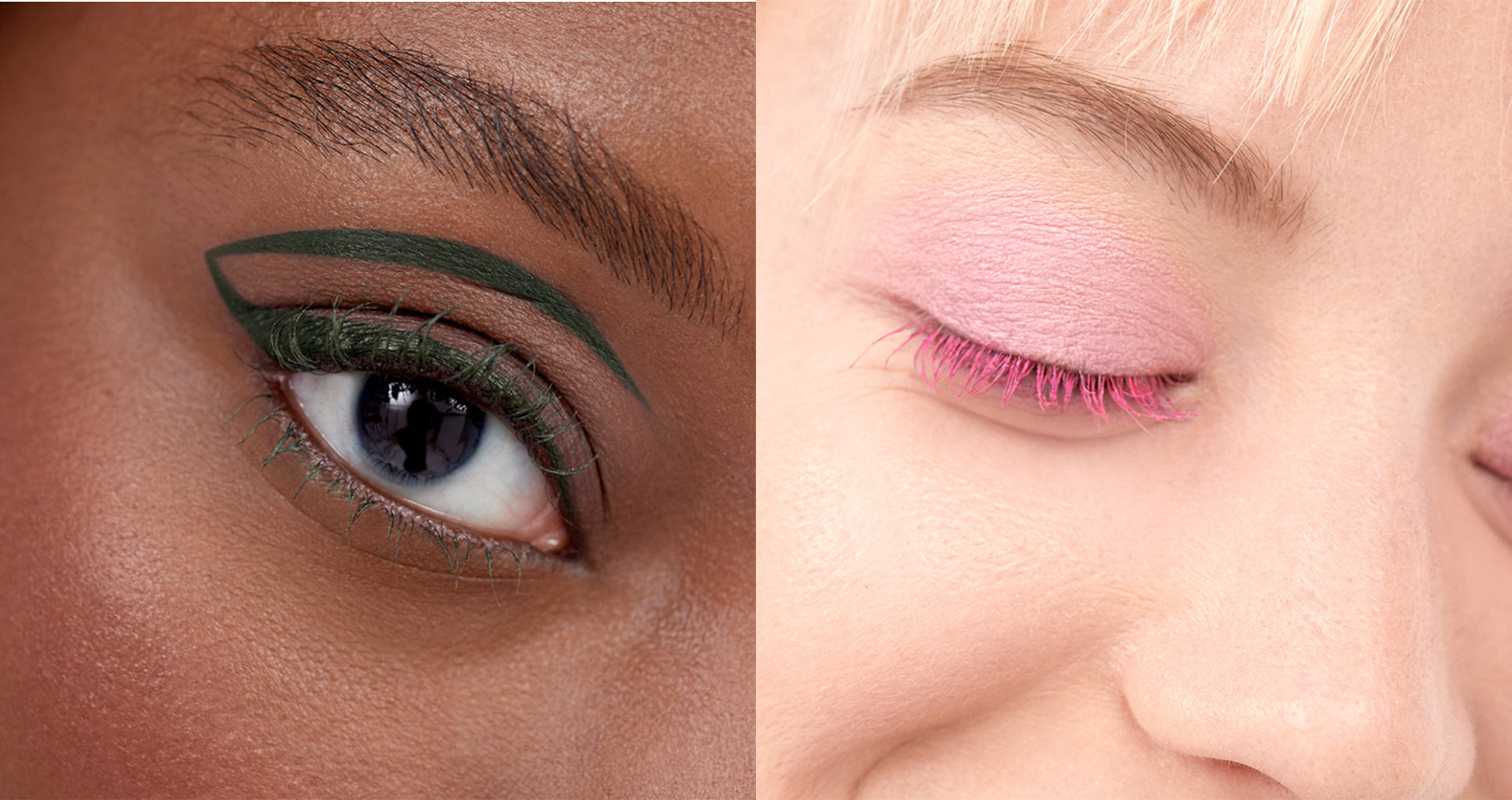 Colored Mascara For The Win
Using color theory to make your eyes pop.
Colored mascara is one of the latest trends we've been sensing, with Lizzo's cover for Essence's FW21 Issue one of the many examples of celebs rocking the look.

It's a great way to incorporate some color into your makeup routine without needing much skill or dedicated effort. You can wear a bright color and match it to your eyeshadow for an even bolder look, or wear it subtly for a small highlight.

The fun thing about colored mascara is that you can use it to accentuate the color of your eyes, so if you have hazel eyes and want to make the green in them pop then opt for green mascara, or match blue with blue, or brown with brown!

If you want to make a contrast between your mascara and your natural eye color then look for opposites on a color-spectrum wheel. Purple and green are opposite colors so complement each other nicely, as does blue with warmer tones like red or orange.
Any colored mascara suits brown eyes - and brown mascara looks good with any eye color! It's a lot less harsh than black mascara, and may compliment people with red hair and lighter features especially.
3INA has a colorful, affordable range of mascaras. Shop the brand here.