I Had A Choice: To Threesome Or Not To Threesome?
The more, the merrier proved very real.
It wasn't the first threesome of my life but, most certainly, it was the best. Why? Because I was ready for it. Finally, after teenage experiments, mistakes, anxieties, and searches, I understood that sex (especially non-monogamous one) is not about competition. Moreover, I experienced it first-hand. But what felt even better than my self-awareness and appreciation of polyamory, was the spontaneity of this seemingly innocent, and uneventful recent Monday evening.
Initially, everything was going wrong. I had to go out for a gig alone because all my friends stood me up. (Although I was quite mad at the beginning, I should be really thanking them right now). The gig was pretty intimate and everyone there seemed to be friends with one another, so I felt like the odd one out. You know, a weird unpopular kid kind of moment that you wouldn't expect to experience in your mid-twenties. What am I doing here, I flinched at my very own decision to leave the house.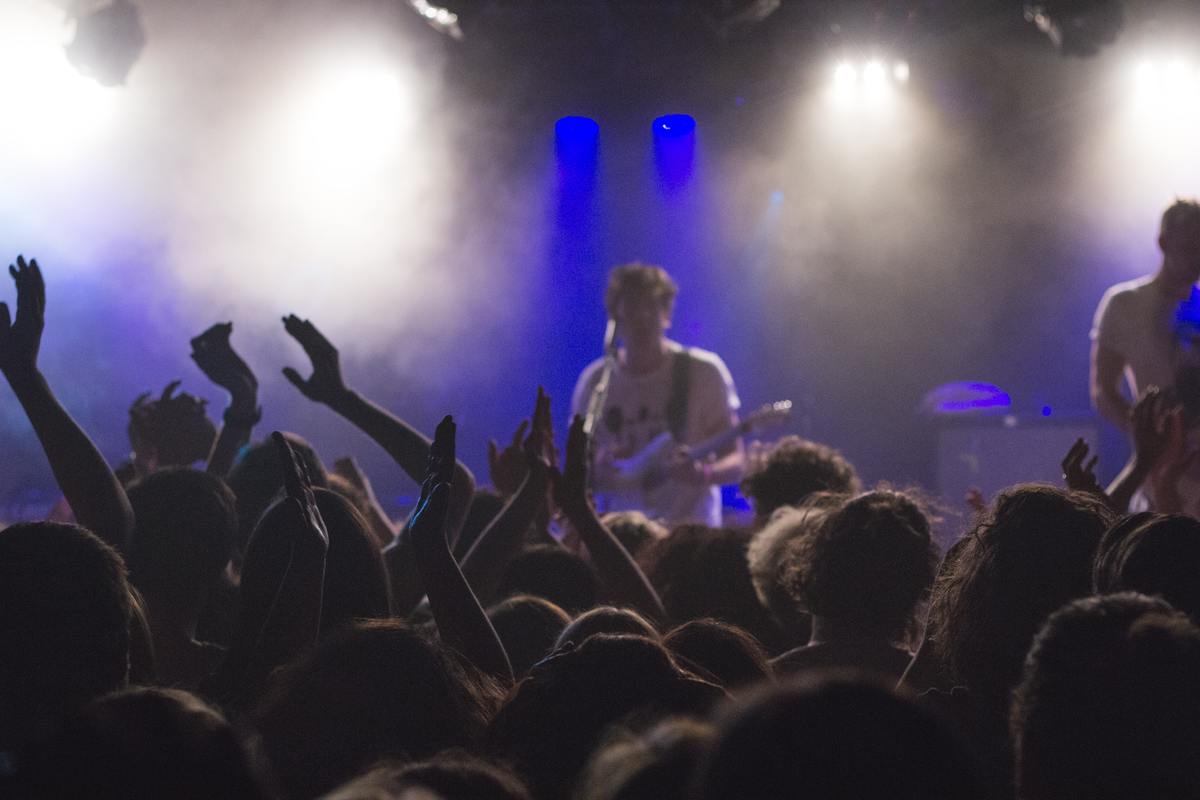 But then, I smelled a challenge in the air. No, not a threesome. (Yet). I only wanted to check how I would act out of my comfort zone. (Spoiler alert: pretty well). I'm very approachable, I have a nice smile, and I wore a massive choker that night, and you can never go wrong with that combo, right. So, the night went on, the music was loud, the beers were cold, and conversations were getting started, not necessarily in a flirty way. Although, I need to admit, I might have been offered a few drinks. But I was genuinely just having fun and enjoying the company.
And then, he caught my eye, and he was tall, and he wore a flatcap, and he had a beautiful voice, and we spent the rest of the evening together. So, when they were closing the pub, it seemed natural that we would go home together. He drank quite a few, so he couldn't remember my name and if I'm completely honest, I didn't really catch his either, but did it matter? Not in the slightest.
While he was in the restroom, I started casually chatting with one heterosexual couple, also leaving the pub, who drew my attention during the gig. They seemed to be really in love and at ease with each other, which felt electrifying, welcoming, and just beautiful. Cliché, I know, but she was blonde, he was brunette, he had tattoos, and she had wonderful boobs. Again, what's not to love about this combo.
A casual conversation quickly turned into a deep talk (thanks, booze!) and they shared with me that they were into exploring non-monogamous sex. When I applauded this, revealing my appreciation of polyamory, a threesome seemed like a natural course of events. 'Wait, though,' she hesitated, 'I'm still slightly on my period.' 'Honey, believe me, this is not a problem to me,' I reassured her, and, having eaten bleeding pussies previously, I actually meant every single word. 'But I don't feel comfortable,' she said, so I wasn't going to pressure her, of course. Before they went to their hotel, though (they live around 50 miles away and travelled specifically for the gig), they took my number. For the future, just in case.
They used it sooner than I expected. When I was literally about to order Uber to take my Flatcap Boo home, an unknown number called me. 'Come to our hotel, we changed our mind,' her voice sounded like music to my ears. (Luckily for me, the hotel was exactly on the opposite end of the same street). 'I'm sorry,' I said to my boo (although I really wasn't), 'I need to leave, I have a threesome to do.' 'You're fucking kidding,' he replied, and I don't blame him, although I had the perfect right to say no, at any point, of course. (In my defense, I did ask the couple whether they would be up for a foursome, but they said it would feel too crowded).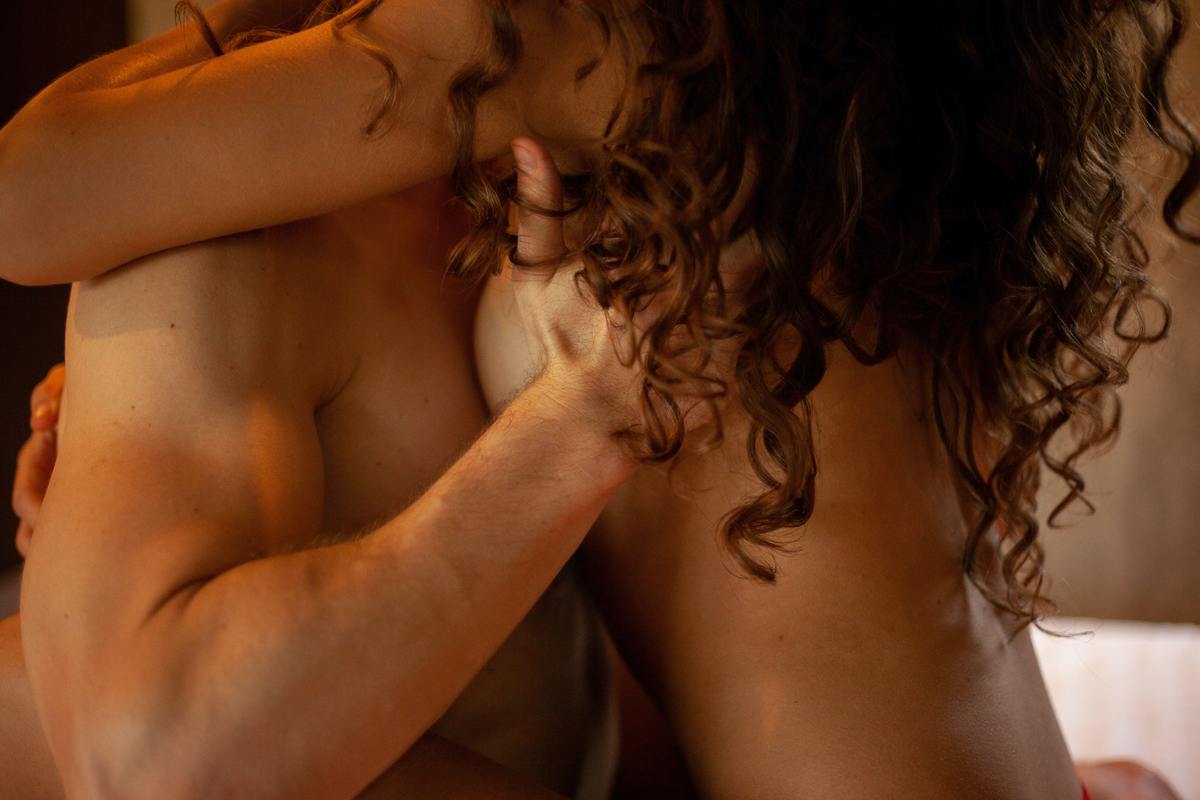 Dear Hot Flatcap Boy, I'm sorry I left you hanging but if I were to do it again, I totally would have because it was more than worth it. We fucked for almost four hours, all three of us. With breaks, of course, we were kissing, drinking wine, listening to music, and having the best time, from the very beginning till the end. I really liked the dynamics, everything felt equal and natural. They took good care of me because, of course, I was a novelty to them, but they were also very attentive and respectful of one another, which I appreciated a lot. Sure, sometimes it felt weird to hear them speaking of me in the third person ('Are you sure it's ok for me to fuck her?'), but I'd rather have that than a sudden burst of anger or jealousy. Open communication is a turn-on.
And it worked because it wasn't awkward for a single second. Everything was happening spontaneously. He was fucking me while she was kissing my lips. She was blowing him while I was sucking on her nipples. He went down on her, and I licked his ass in the meantime. Simple as that. I was into doing something a bit kinkier as well and although he was definitely very keen on dominating me, I could tell that she wouldn't be happy about it, so we stopped. And that's crucial here. Everyone should enjoy their time.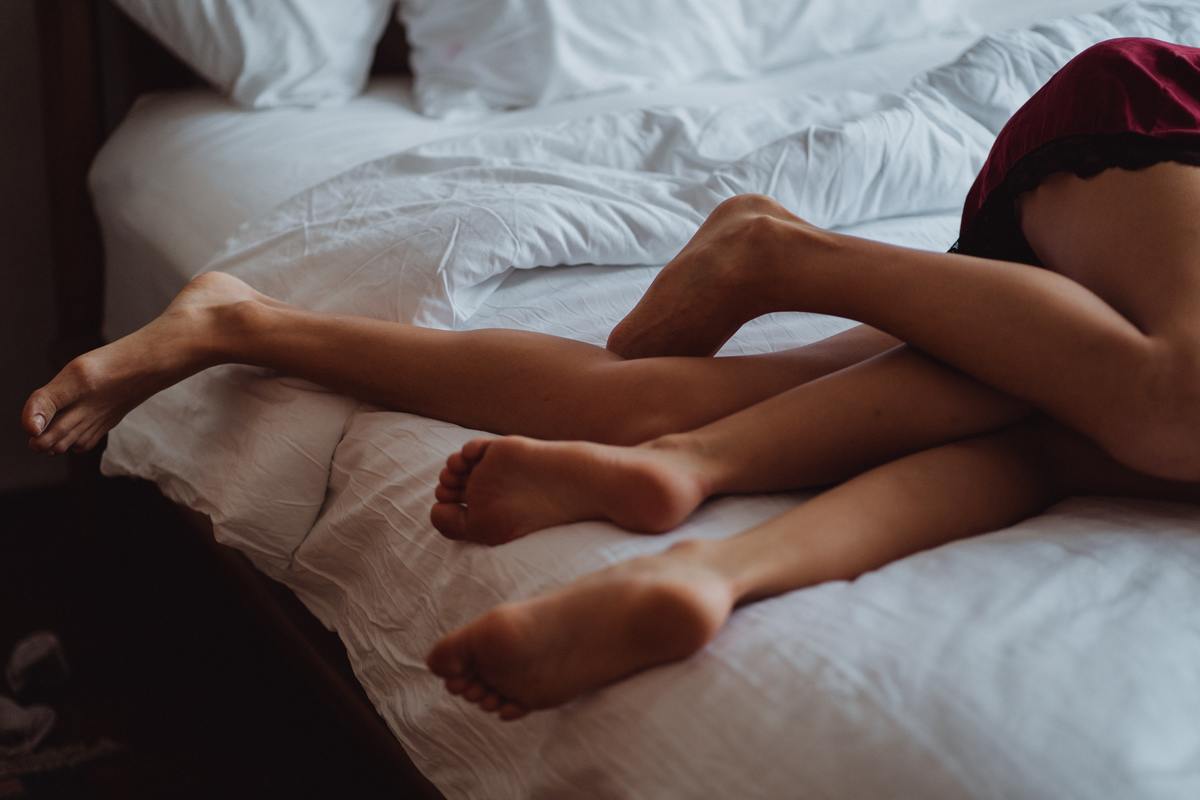 So, let me preach. Go for threesomes. Or rather, go for respectful, fun, consensual threesomes. I know, I know, this is not everyone's cup of tea, some people get jealous, possessive, or competitive, but you know what? I've been there too, I saw threesomes as complicated and messy, but I realized that they're actually entertaining and relaxing. Entertaining cause there's so much to do and you can't get bored. Relaxing because there is a lot of space and time for everyone. Win-win-win.
That's why, when asked whether to threesome or not to threesome, I highly recommend the former to everyone, whether you're taken or not. A position of a single person in a threesome with a couple is dreamy. All you get from it is fun. Even if potential drama appears, you can run away from it and never go back. When you're in a relationship, on the other hand, and you're thinking of a threesome, I am genuinely hoping that you would find an eager single like me. Someone approachable, with a nice smile, and maybe even a big choker, if you're lucky. You just can't go wrong with that.
Read next, It's Ok When Dicks Don't Get Hard