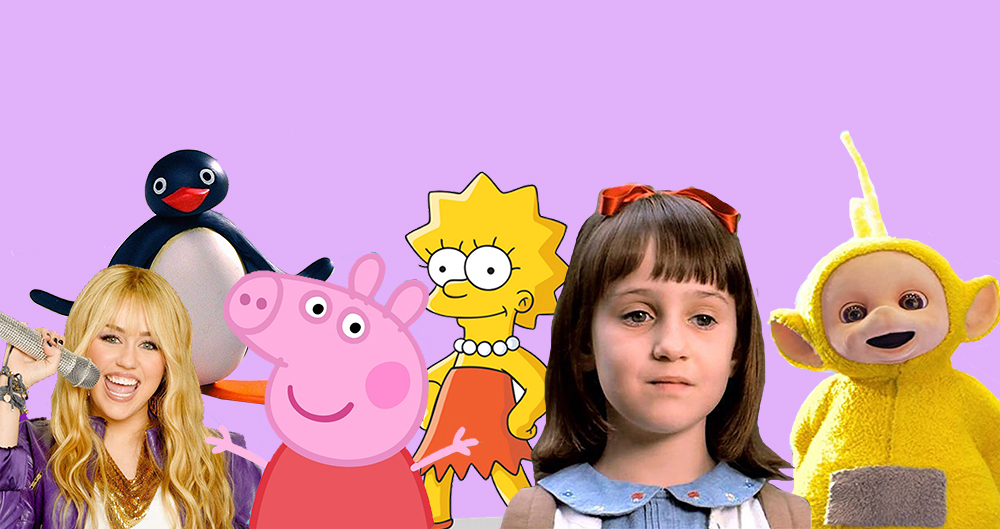 The Childhood Characters We Want To See Grown Up
Dear reboot gods, please show us Peppa Pig doing Jager bombs.
Remember those murmurs of a Lizzie McGuire reboot that allegedly got canned, because Disney wouldn't let Lizzie swear? Well, like Hilary Duff, we want to hear Lizzie McGuire spewing the F-word as much as her heart desires. Come to think of it— there are a lot of characters we grew up with who we'd love to see as adults. Here's our list of the characters who we haven't heard from in a while and who we think they'd be today:
Boo (From Monster's Inc)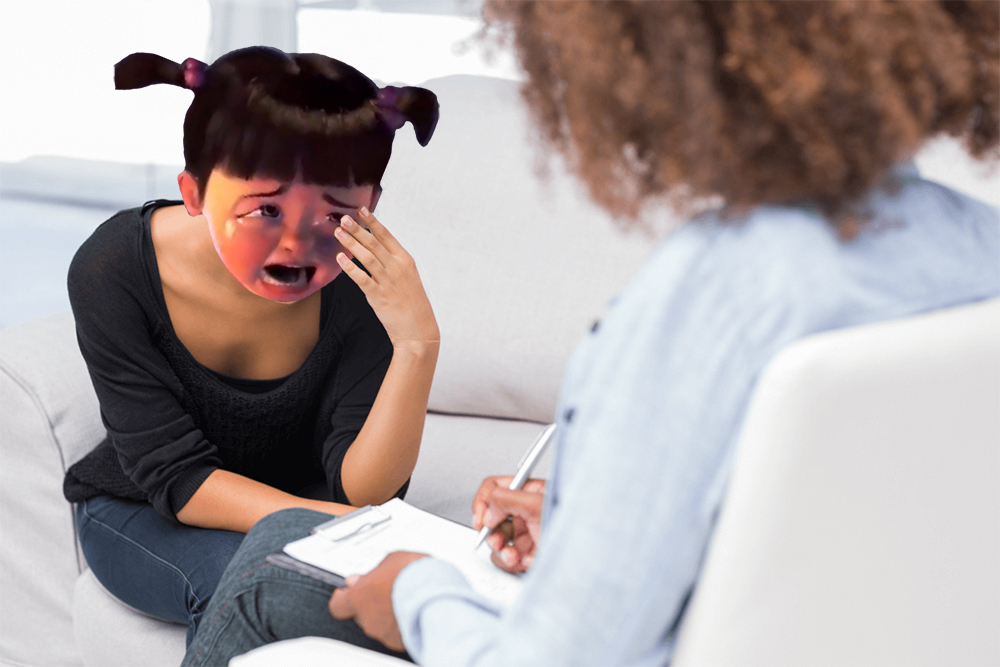 A little girl who spent time under the care of two lovable monsters may not seem like the most relatable character in the world, but she's surely got some childhood trauma to work through. So, it turns out she is relatable. We can't wait to watch her work through her avoidant attachment in therapy. And, maybe after an unplanned pregnancy knocks her a bit further into adulthood, she'll be in on some secrets about what's lurking in her child's closet… maybe even enough for a monster-y reunion?
Laa-Laa (the yellow teletubby)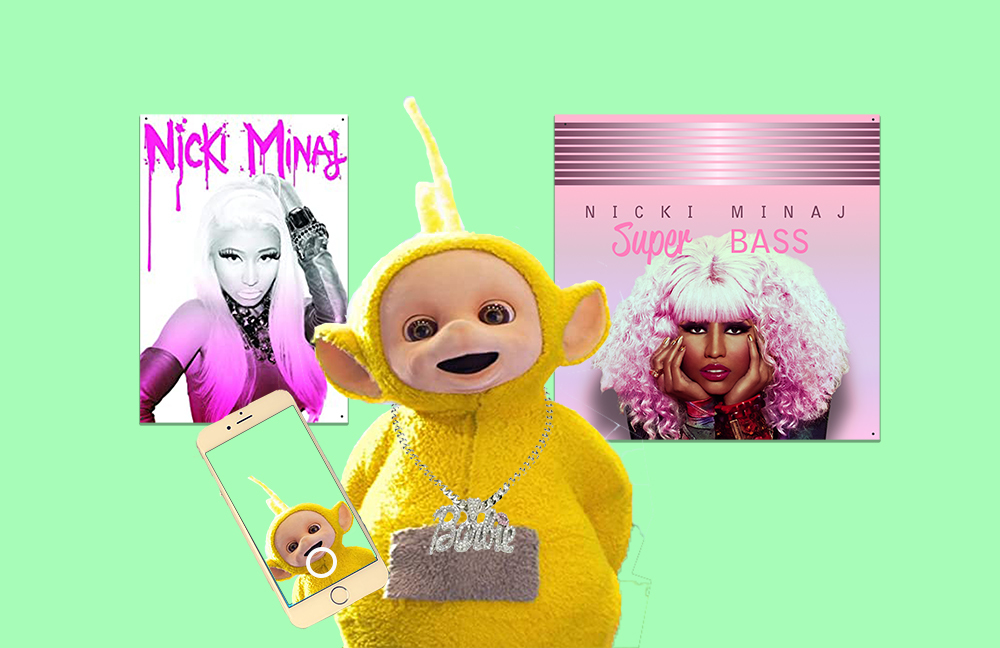 You may not remember Laa-Laa, specifically, but she's a real one. She famously said, "Laa-Laa likey looking at her reflection in mirror," (us, too, Laa-Laa. Us, too.) So, we feel sure she loves a good selfie and never shies away from any psychologically damaging TikTok filter trends. Laa-Laa got her name for her love of singing and dancing, so we know nowadays, she is a karaoke star. She often stuns the room with her immaculate, renowned rendition of Nicki Minaj's Super Bass, and she doesn't even need to look at the lyrics.
Kevin McAllister and London Tipton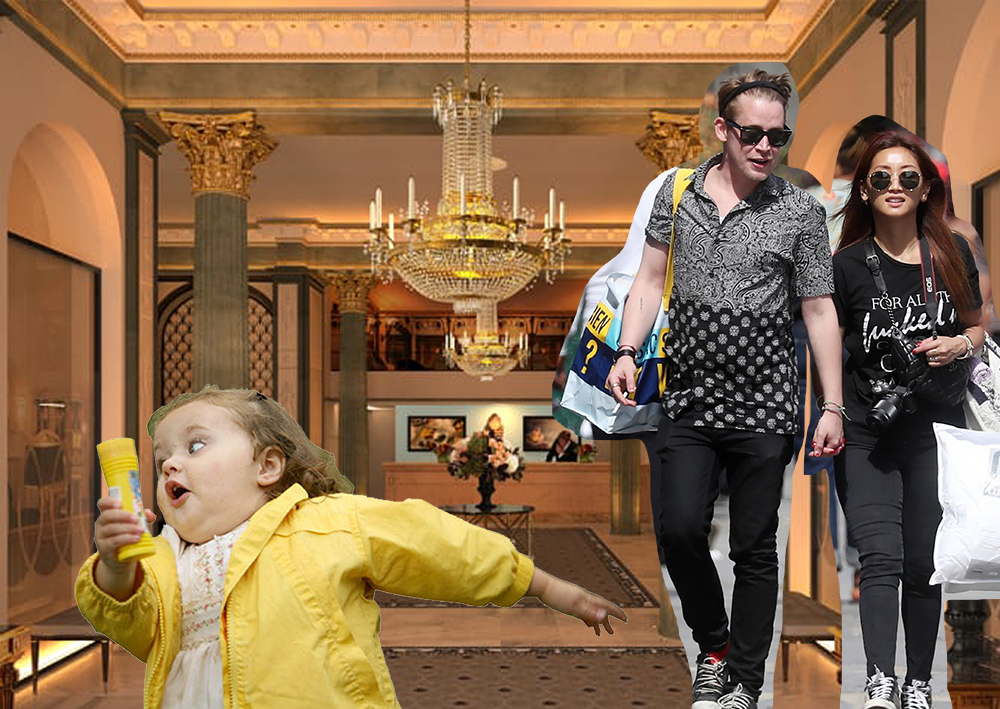 You know Kevin McAllister as the kid who we see getting left Home Alone on TV every holiday season, and you may recall London Tipton, the hotel heiress of The Suite Life of Zack and Cody fame. But, did you know that the actors who played these iconic characters from our childhood just had a baby together? That's right— Macaulay Culkin and Brenda Song welcomed a baby girl in April, and wow— this crossover reboot is writing itself. Kevin and London have a child of their own, and of course, they're high-rolling hotel owners. They get totally distracted and leave their daughter behind (the apple doesn't fall far from the tree) in one of their hotels, but it's not so bad; she pretty much owns the place. We're picturing a whole movie trilogy for this one: Home Suite Home (Alone.)
Shrek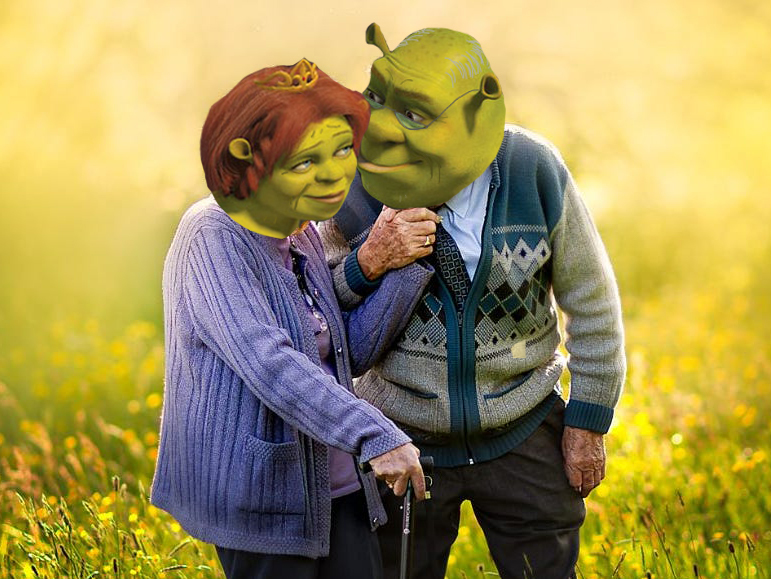 Sure— the world's favorite ogre has been grown up the whole time we've known him, but we think crotchety old man will pair beautifully with Shrek's shade of green. And, wouldn't he and Fiona just make the sweetest Grandma and Grandpa?
The Power Puff Girls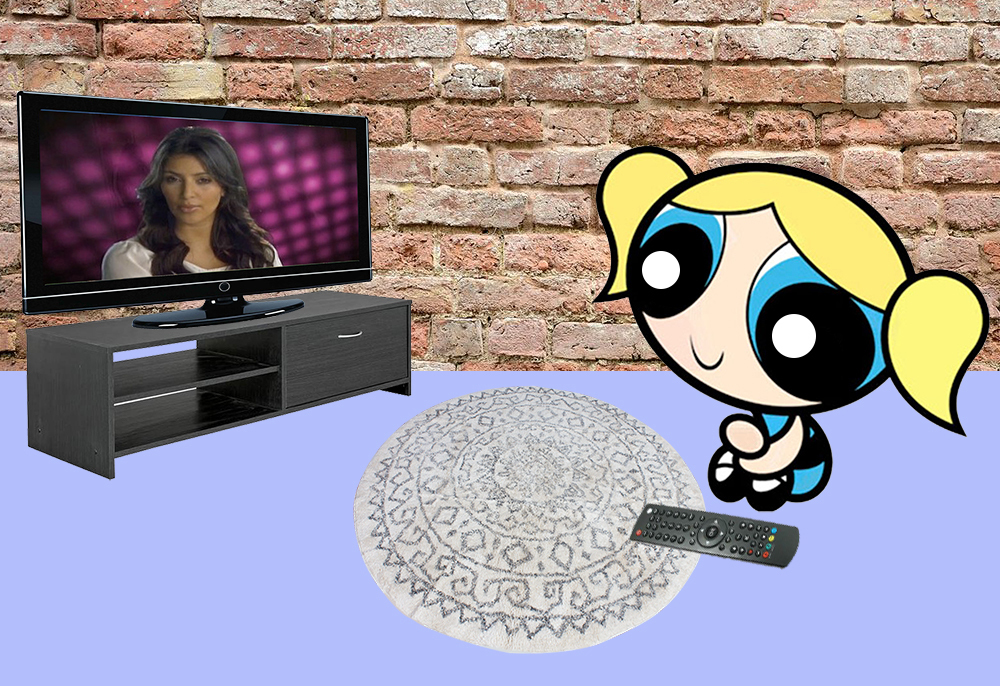 So, they're rebooting Sex and The City sans Samantha, which will give us a blonde, a brunette, and a redhead taking on Manhattan together. Our fantasy present-day Powerpuff Girls are going to have a similar energy. Our vision: the girls haven't fought crime in ages, and like so many of us with our childhood friends, they've lost touch. Buttercup lives in Brooklyn with her girlfriend and very cranky cat and works at Rumble as a kickboxing instructor. Every now and then, she travels into lower Manhattan to meet Bubbles for drinks. Bubbles is living in Alphabet city with her 4 roomies and finishing up her 5th year at NYU (yes—she's been there awhile, but it took her forever to choose a major before landing on Media and Communications, which she hopes will lead her to a career in her favorite thing: reality television.) Bubbles and Buttercup get along okay, but it's hard without the glue that once kept them together. Unfortunately, Blossom is interning in Paris with an up and coming shoe designer. (Please don't reference Emily in Paris— she hates that.) And, Blossom loves practicing her terrible French in the city of love— that is, until Professor Utonium calls the girls for the first emergency in years. Mojo Jojo and his young protege are back, and no one can stop them but an overdue Powerpuff Girls reunion.

School of Rock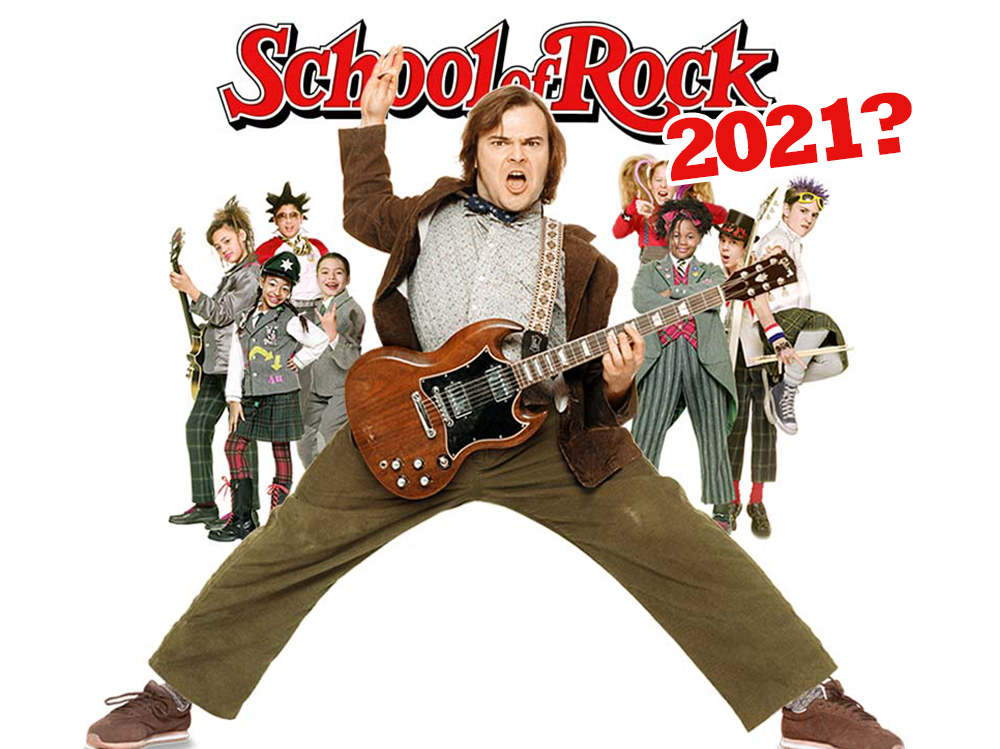 If you've been in touch with the Twitterverse recently, you've probably seen that Frankie and Marta are dating irl, and Maryam Hassan (AKA Tomika) is making amazing music as Mayhrenate. So, the School of Rock kids are glowing up and making music of their own, and personally, we're ready to see them get the band back together. Maybe a school reunion reunites our favorite band of all time?
Cindy Lou Who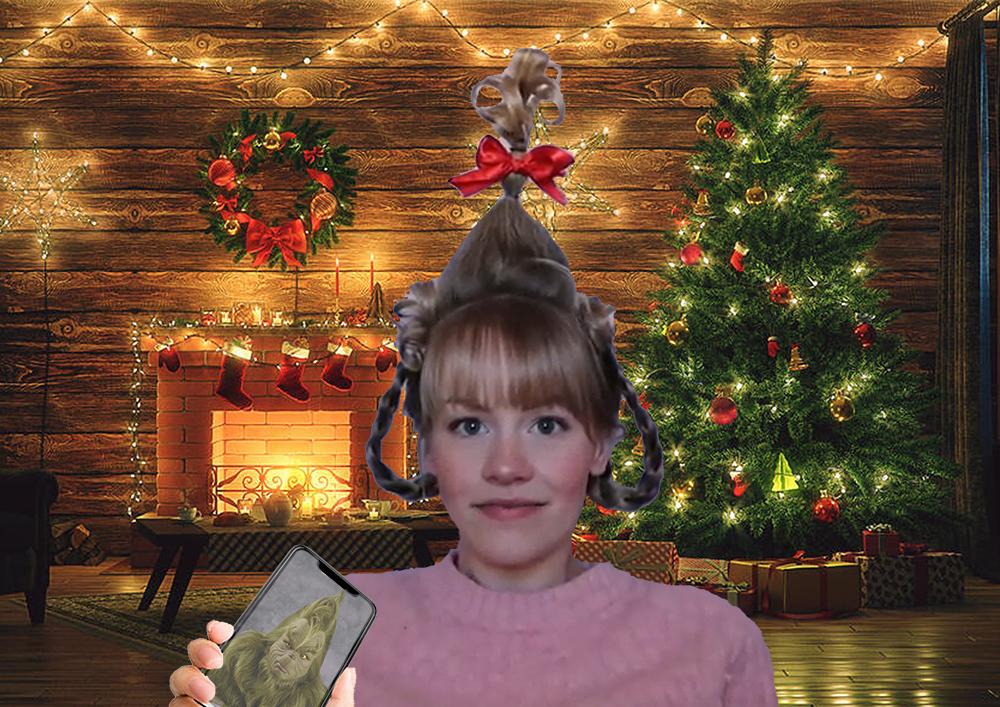 Little Cindy Lou Who who is now no more than 22. Our Christmas icon just entered law school after an adolescence chock-full of fighting for justice, defending her points, and being very, very convincing. She's ahead of the game, which is exactly how she planned it. In fact, she plans everything. She has three days a week dedicated to Hinge dates (never, ever Tinder. It's just not vetted well enough, and she needs to know her dates' alma mater upfront.) during which she always brings her date to her favorite wine bar and has exactly one glass of pinot grigio before saying she's got an early day the next day, but she had a great time (regardless of how she enjoyed the date. Spoiler alert: she never enjoys the date.) She has a bi-weekly Facetime with the Grinch who keeps her grounded and makes sure she doesn't get too focused on perfection and stops to smell the onions every now and then. And, all the Whos down in Whoville are so proud she's from their hometown.
Oh reboot gods, please make our ideas a streaming reality. Who are you asking the reboot gods to check up on?