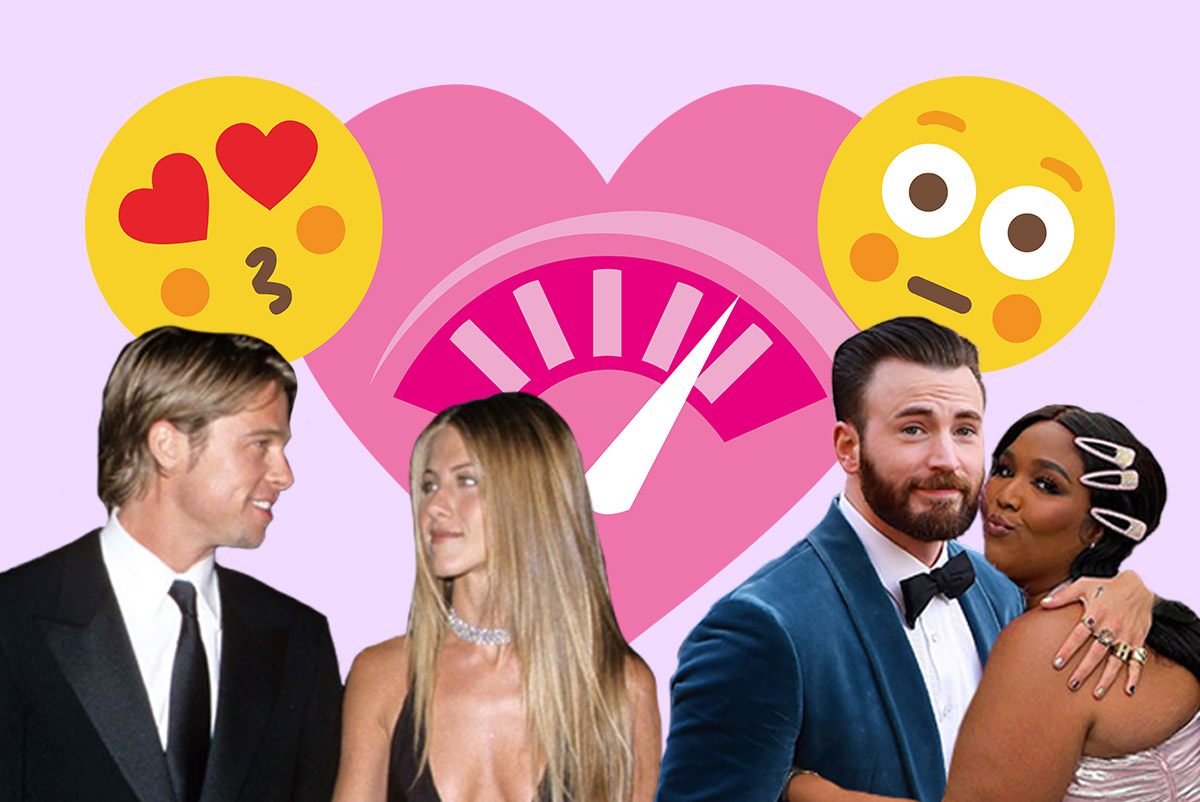 Celeb Couples We're Manifesting This Summer
Just call us the ultimate matchmaker to the stars.
🎵 Matchmaker, matchmaker, we love celebs. And, we love love. Make these ones date. 🎵 Okay-- we don't write great lyrics, but we do think up celebrity matches made in heaven. With the help of the universe, here are the perfect pairs we're willing into existence:

Lizzo and Chris Evans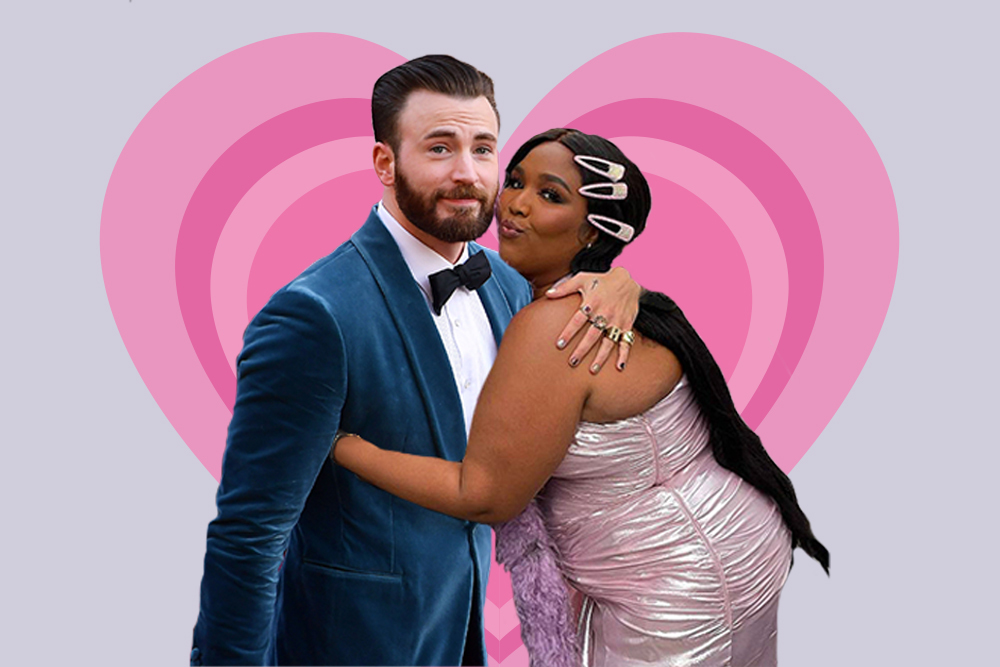 Let's start with a pair we think has good odds. In fact, they might be manifesting this one, themselves. Lizzo, musical goddess/ queen of our workout playlists and karaoke lineups, posted a video on TikTok. The video was captioned "Don't drink and DM, kids," and showed an Instagram DM she sent to Captain America, himself, Chris Evans. The DM in question? The following emojis: ~Puff of air, basketball player, basketball,~ which loosely translates into English as "I'm shooting my shot!" Lizzo followed up with another TikTok video showing that Evans later followed her on Instagram. (Insert the eyes emoji, which loosely translates to "we're extremely invested.") So, we know Lizzo hearts Chris. And, we know that Chris's serious relationship with Parks and Recreation alum, Jenny Slate, seemingly ended, in part, due to Chris's intimidating level of superstardom. So, Chris likes stunning, crazy-talented women with great senses of humor and needs someone who can handle superstardom... Hey, Chris!!! If you're reading this, do you get it, yet?!

Brad Pitt and Jennifer Aniston
If you just rolled your eyes at this one, we get it, and we agree. A lot of people are rooting for Brad and Jen-- especially after the Fast Times at Ridgemont High virtual table read back in September. And, we get it: they're objectively hot, they look like they sunbathe a lot, and we are a country of sweet pop culture empaths who crave closure. We, too, would love to see these two have a summer fling-- just in a different way. Brad Pitt broke Jen's heart in a super public way that, when you think about it, was cruel beyond measure. (Can you imagine the trauma associated with millions of strangers rooting on your husband as he leaves you for his mistress? Neither can we!) We know Jen is crazy-strong and has been over it for ages, and we typically wouldn't advise toxicity for toxicity's sake. Say what you want about Brad, (i.e. "he's cool!" or "he seems down to earth") but the man is a relentless (nearly 60 year old!!!) fuckboy. And, wasn't his last movie by Tarantino? Well, to quote of Hattori Hanzo of Kill Bill, "Revenge is never a straight line." And, while Jen doesn't, personally, need revenge, our non-straight line has been 16 years in the making. So, in the words of the prophet, Shania Twain, "Okay, so you're Brad Pitt. That don't impress [us] much." Take him down, Jen.

Miley Cyrus and Annie Clark (St.Vincent)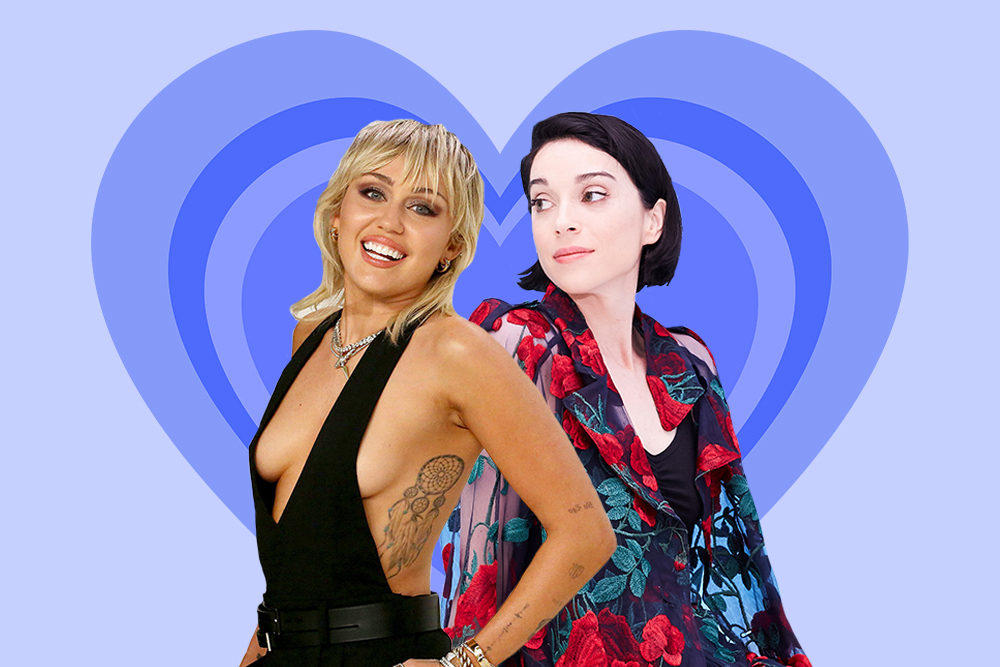 Unexpected? Yes, but these two love the unexpected. Yes, Miley is 10 years Annie's junior, but she's the same age as Cara Delevigne, Annie's longtime ex. Annie is a musical visionary, and Miley has a rock voice that gets better with age. We think they'll balance each other out big-time with Miley's fun-loving, big personality and Annie's understated, off-the-radar coolness. And, just THINK of the musical collab we'd be in for. Song of the summer material?

Milo Ventimiglia and Elizabeth Chambers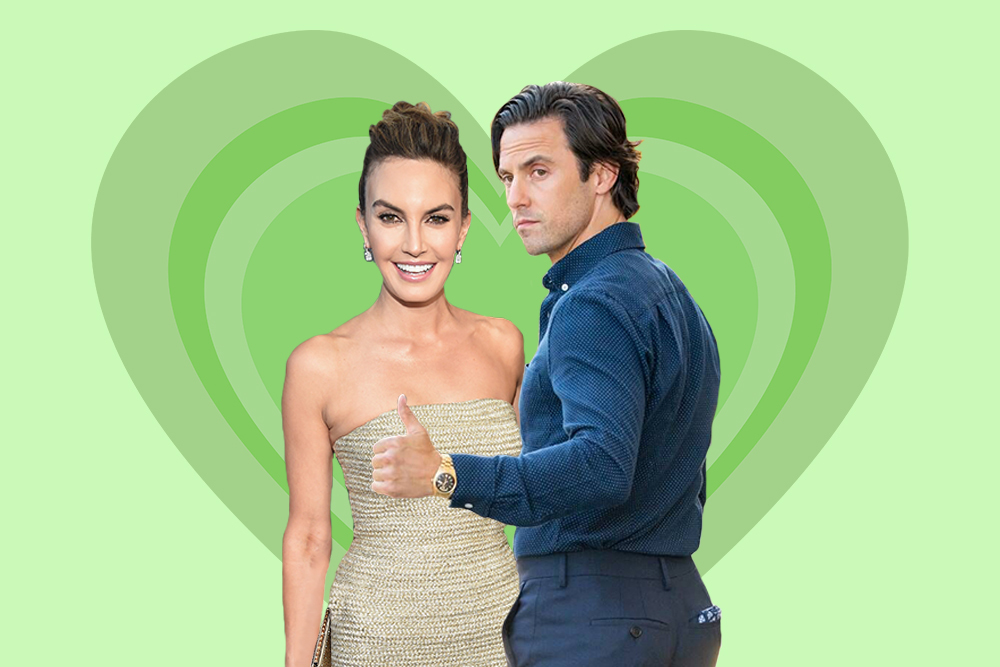 Milo Ventimiglia: the rare, elusive hot cis male celeb who has a flawless, absolute sweetie reputation. Our favorite TV bad boy blossomed into TV's favorite dad(dy,) and he did it all without being a jerk IRL! And, he's still single at 43?! God, we really need to match him with someone who deserves it. How about a beautiful, charity-loving single mom whose recent ex-husband turned out to be... scary? If you don't know her, 38-year-old, Elizabeth Chambers, is a TV personality, bakery owner, and philanthropist, (total package alert!) and her ex-husband is the cancelled, (alleged cannibal) creep, Armie Hammer. I mean, come on-- this woman deserves a huge break and a marriage-material man who isn't going to let us down (insert major knock on wood here.) Unsure if these two have ever met each other, so universe, do ya thing.
Jason Sudeikis and Angelica Ross
If you haven't watched Pose yet, this is a sign to start! And, if you love Pose and don't love Angelica Ross, were you even paying attention? The 40-year-old Ryan Murphy darling/ badass business woman has had it rough with men who don't treat her the way she deserves. (Relatable!) We want to see her with someone who understands heartbreak, knows what he's looking for, and will worship the ground she walks on. That description is giving us Jason Sudeikis vibes. This 45-year-old Ted Lasso star's recent divorce from movie star, Olivia Wilde, was said to be mutual and low-drama. Even so, her public rebound with younger man, Harry Styles had to sting. We're manifesting a lifelong love between these two sweetheart powerhouses, because they deserve it.
Zendaya and John Boyega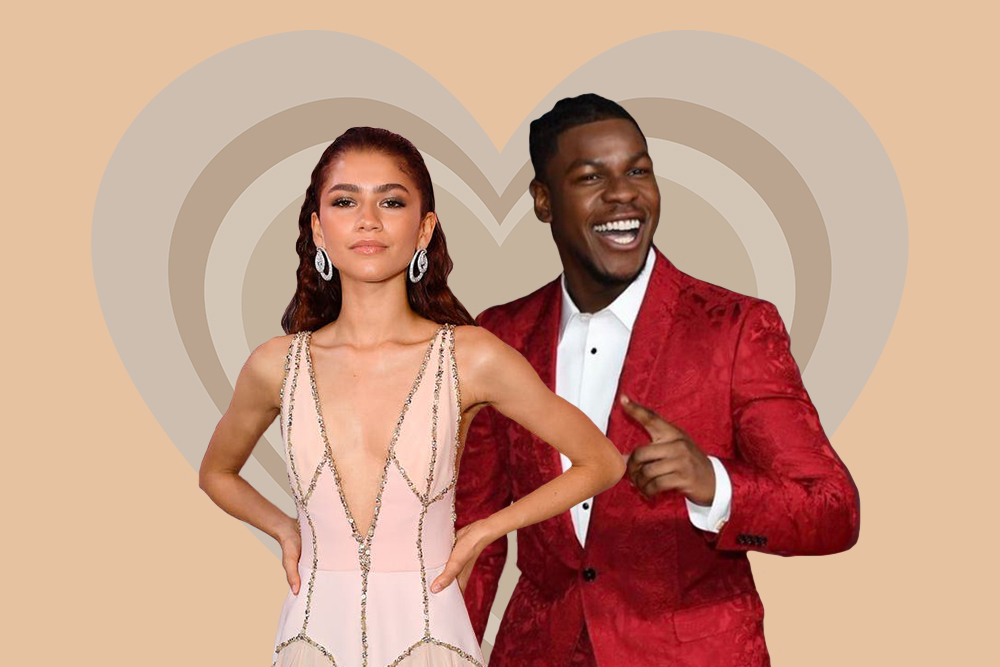 Hey, universe, we've been through a lot this year! Give us this one! We need it! We're doodling 'Zendaya Boyega' in our notebooks! An unproblematic Star Wars cutie hand-in-hand with America's sweetheart? Not sure we have to explain this one, but let's just add that 24-year-old superstar, Zendaya's, rumored relationship with Euphoria co-star, Jacob Elordi, seems to be over. Meanwhile, 29-year-old, John Boyega, is said to be looking for the one. We know who it is, John! Go wander around near the Hollywood sign until you find her!