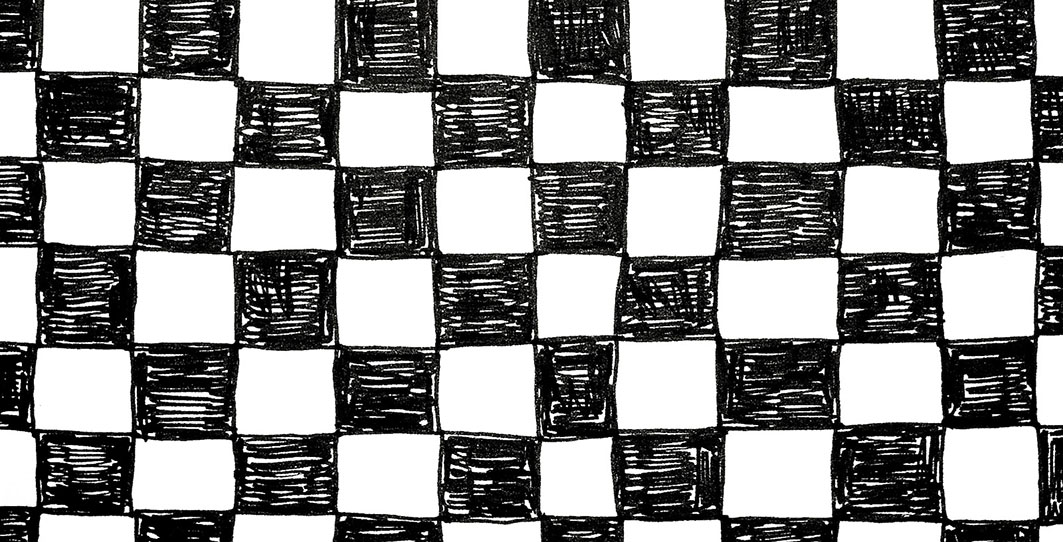 Checkerboard Pattern Isn't Just For Sneaks Anymore: Shop Our Fav Checkered Pieces Here
Checkmate.
What's black, white and sometimes accented with red? The standout trend this season: checkerboard print. Over the past few months, the optical grid pattern has been popping up all over our fav shops and Instagram hype baes.
Before checkerboard was anywhere near a fashion-world staple, it was best known as the signature print of Vans. But lately, the iconic pattern has moved beyond a pair of sneakers into every corner of a streetwear lover's wardrobe. These days, there are checkerboard print socks, tees hoodies and more, all of which channel a little bit of a rough-and-tough aesthetic without being too over-the-top. Below, we've chosen some of our favorite checkerboard items that are worth trying out if you're looking for some new moves in the perpetual game we call style.
#1
Tripp Retro Rockabilly Punk Rocker Biker Moto Checkered Bomber Jacket, $69.99
#2
Checker Gang Hoodie - Black, $57.89
#3
Check pattern Tote Bag, $21.67
#5
VANS Old School Backpack, $39,89
#6
SAINT LAURENT SL 98 CALIFORNIA, $217,97 ($291,01)
#7
ASOS Regular Fit Shirt With Revere Collar In Checkerboard Print, $35.00
#8
Vans CHECKERBOARD SLIP-O, $50.00