Carhartt Wip Icons, Remastered Starring Rita and Frederik Fialin
A snapshot of the lives of the two artists, at work in their Berlin-based studio space.
For SS23, Carhartt WIP offers up a selection of time-honored styles in robust, hard-wearing fabrics, like the brand's signature Dearborn Canvas. Most notable within this season's selection is the color palette, with its clean wax, faded mauve and iconic Hamilton Brown colorways, punctuated by pops of vibrant blue and red.
The accompanying images, captured by photographer Daniel Gebhart de Koekkoek, provide a snapshot of the lives of Rita Lino and Frederik Fialin, at work in their Berlin-based studio space.
Lino is a Portuguese visual artist whose personal work often interrogates a "natural obsession" with the self. Playing both the subject and voyeur in her images, she describes her photography as animalistic, intimate, and narcissistic. Since 2015, Lino has published four books further exploring her corporeal fascinations. Lino wears the Women's OG Detroit Jacket, OG Michigan Coat, and Pierce Double Knee Pant from the SS23 collection.
Danish furniture maker and designer Fialin has adopted a straight-forward approach to his practice. With a focus on minimalism and functionality, his work honors the inherent qualities of materials that he uses, which range from steel and beech, to recycled plastic. Pictured in his studio, Fialin wears this season's Detroit Jacket and Simple Pant, as well as the Michigan Coat and corresponding Double Knee Pant in lazurite blue.
1 | 9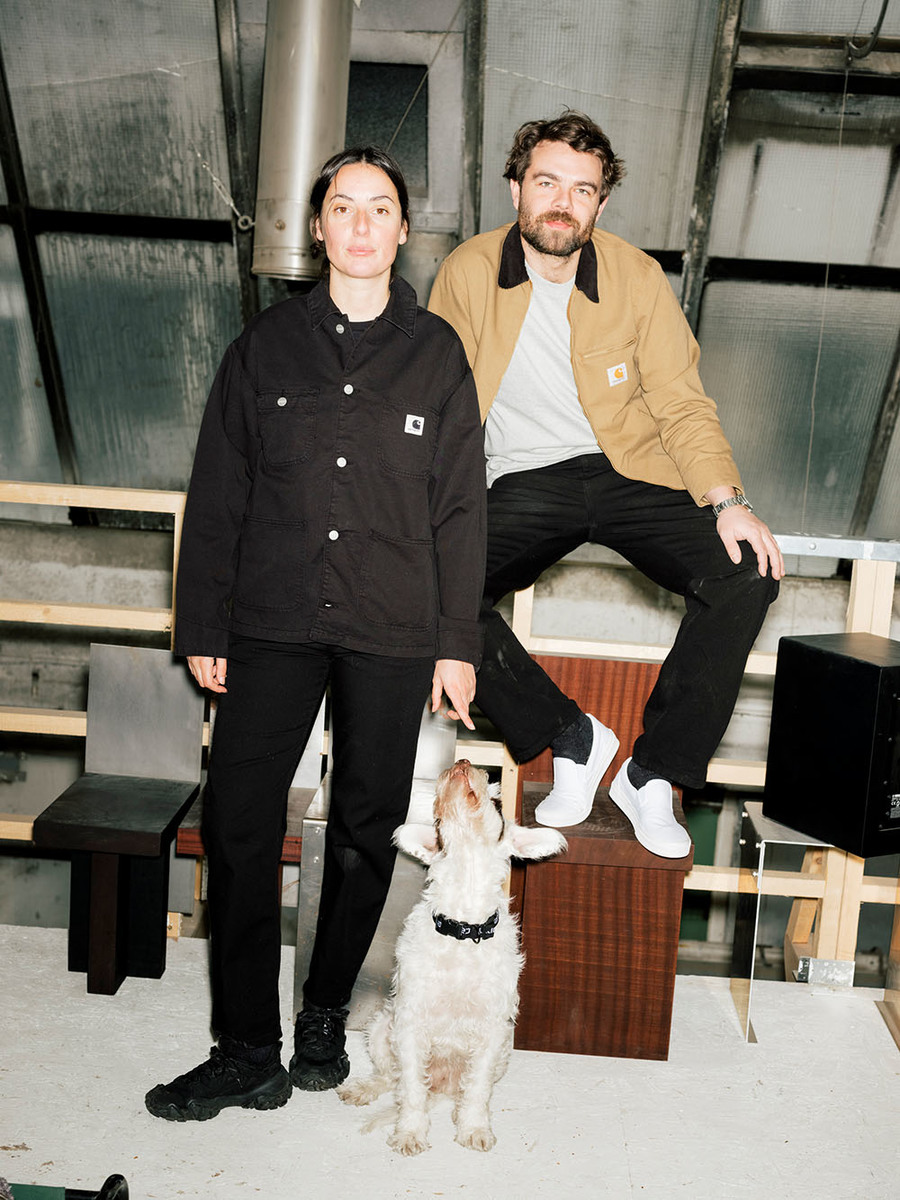 2 | 9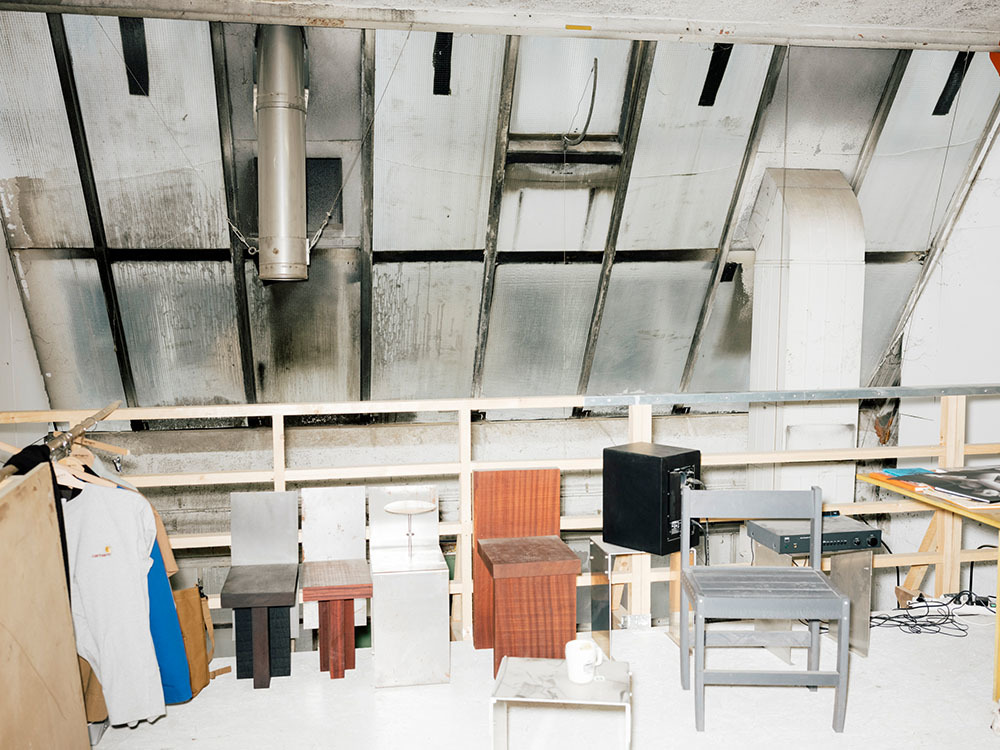 3 | 9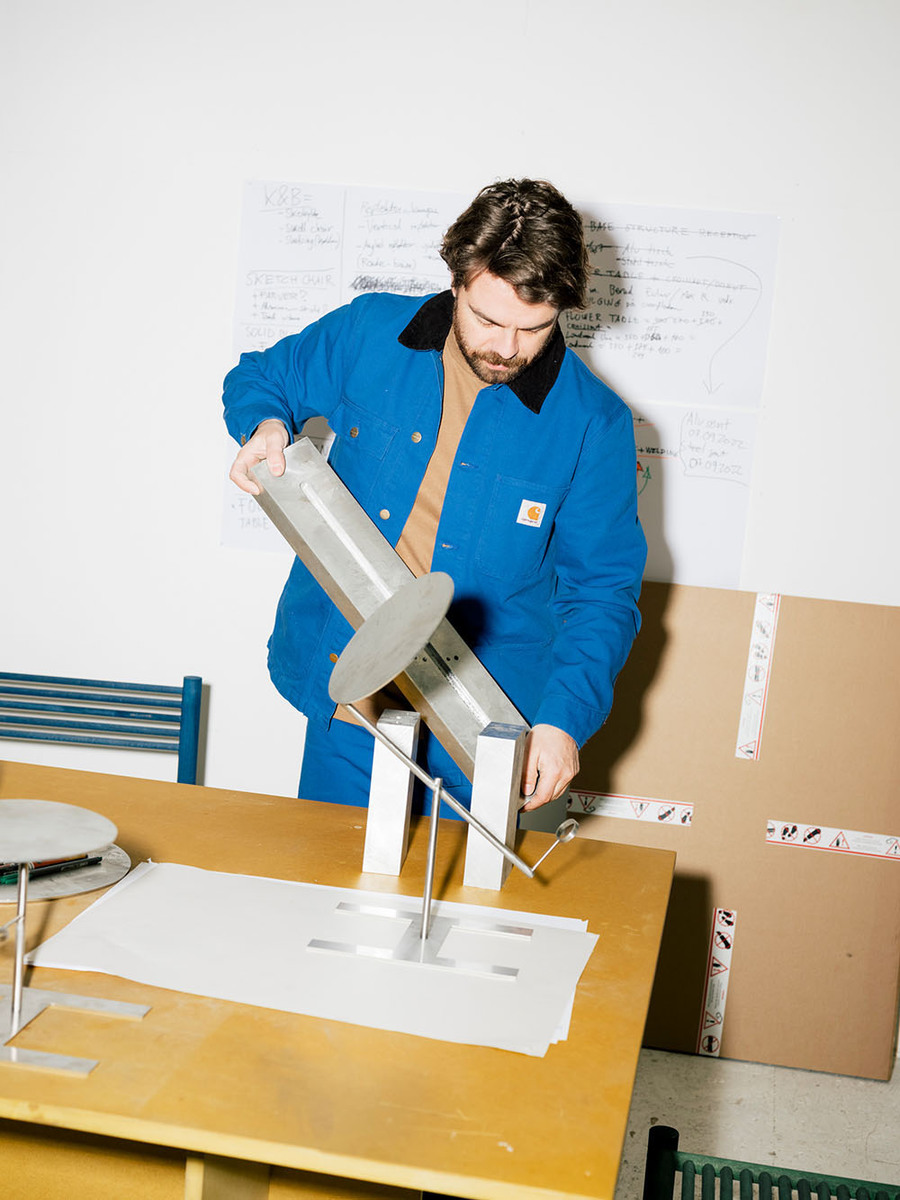 4 | 9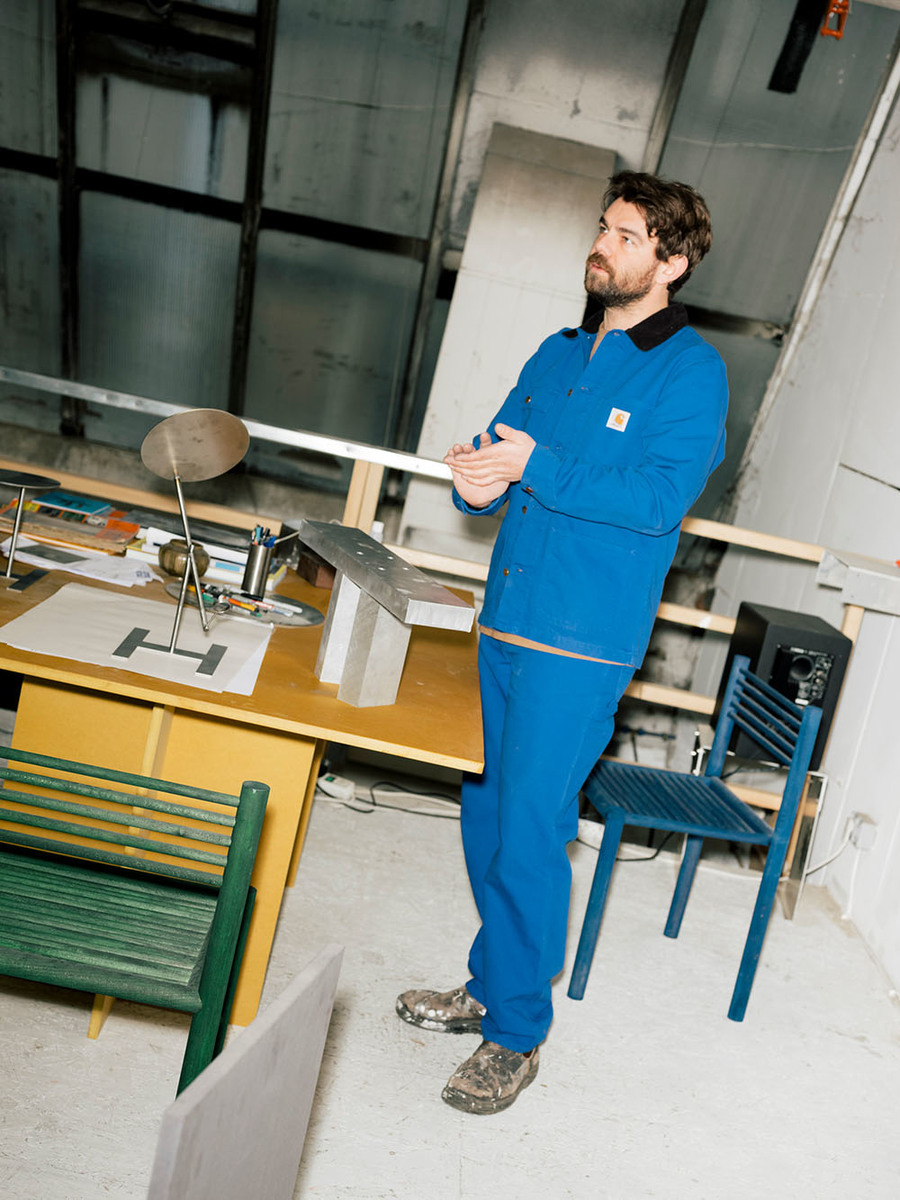 5 | 9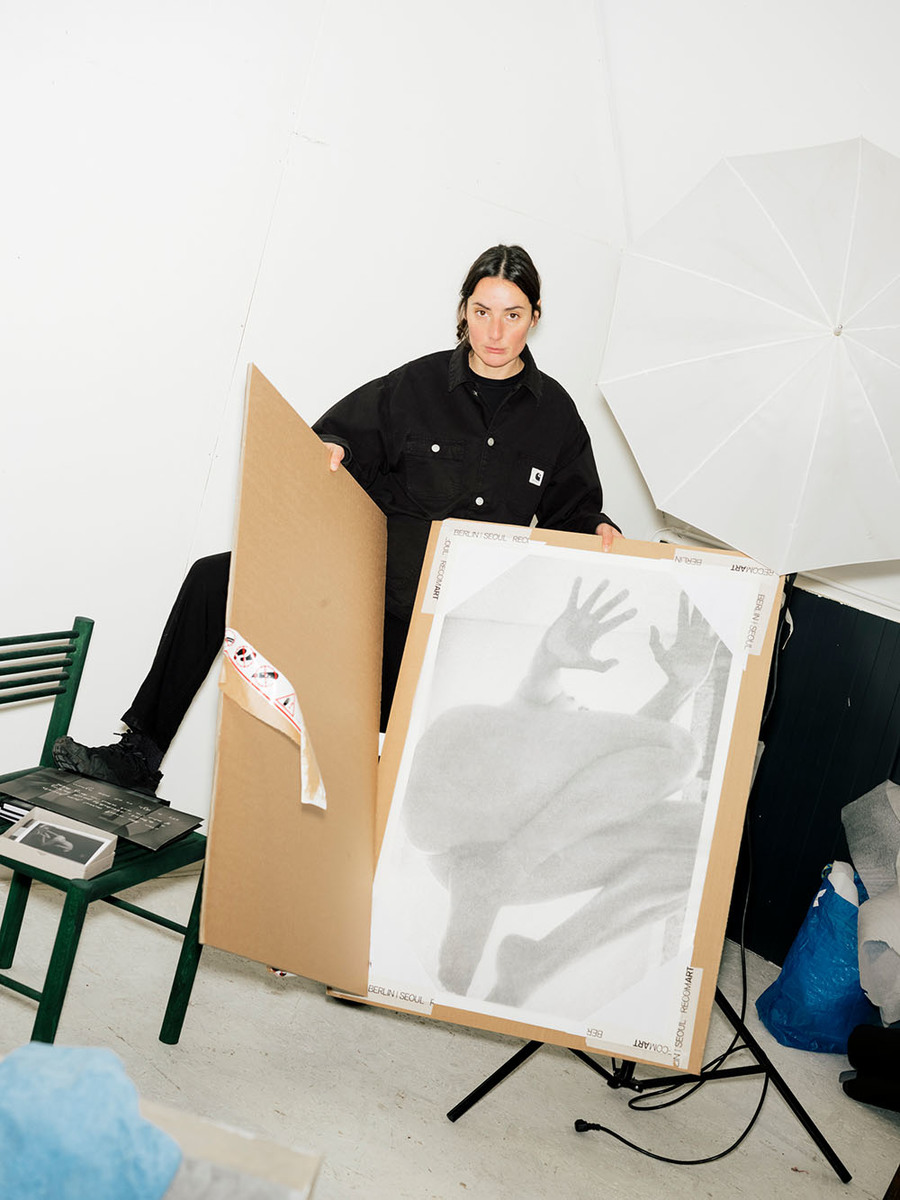 6 | 9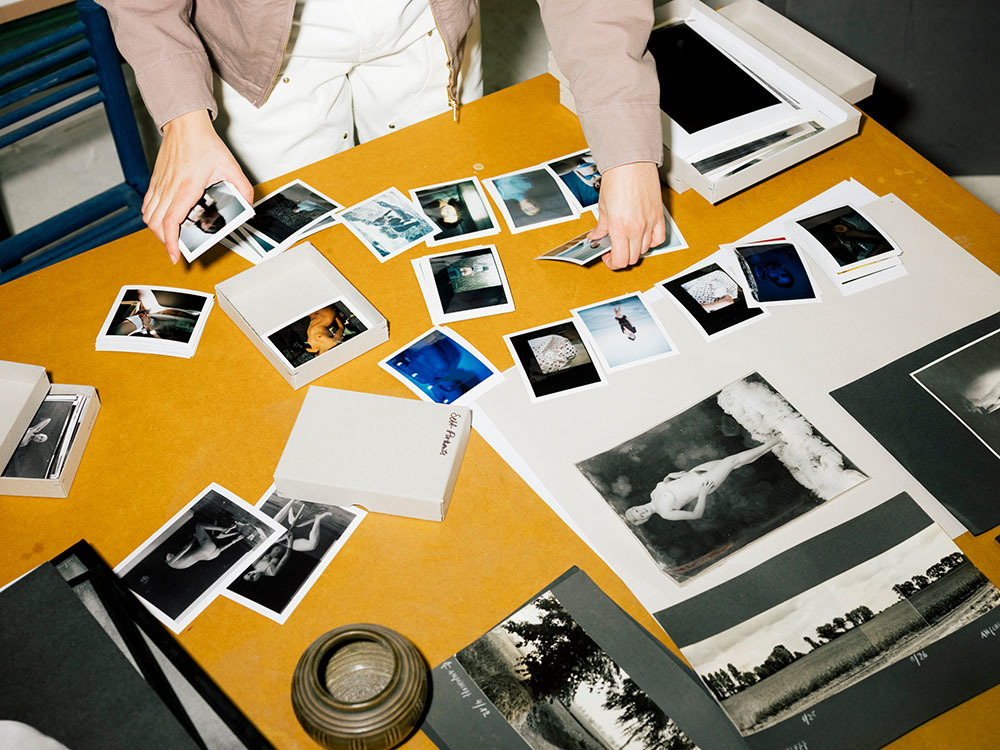 7 | 9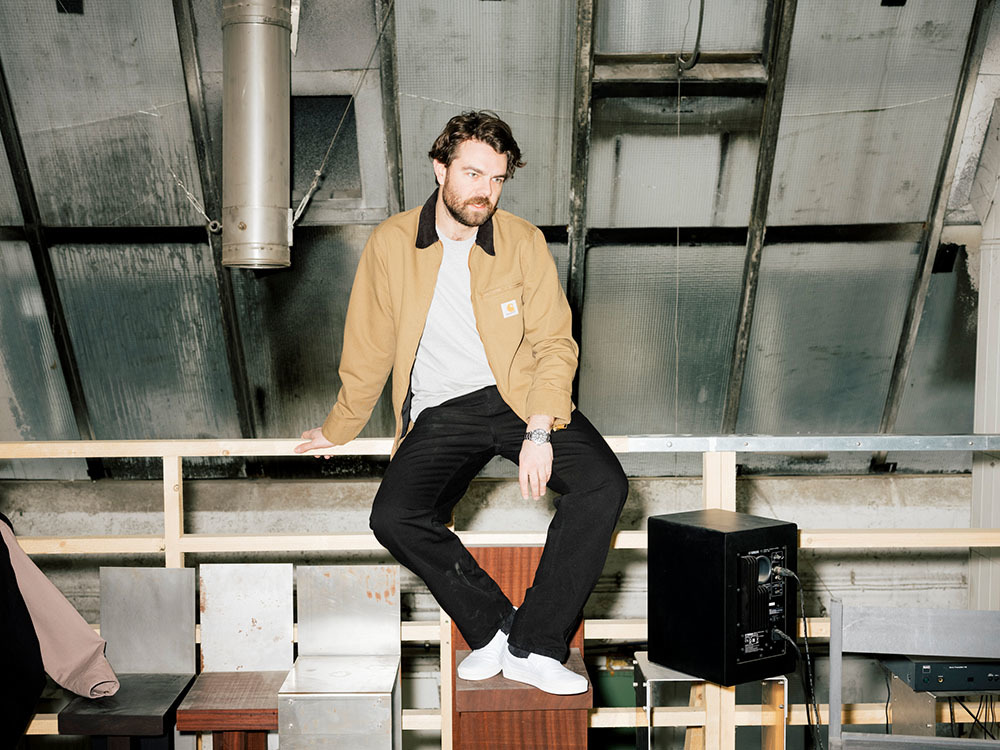 8 | 9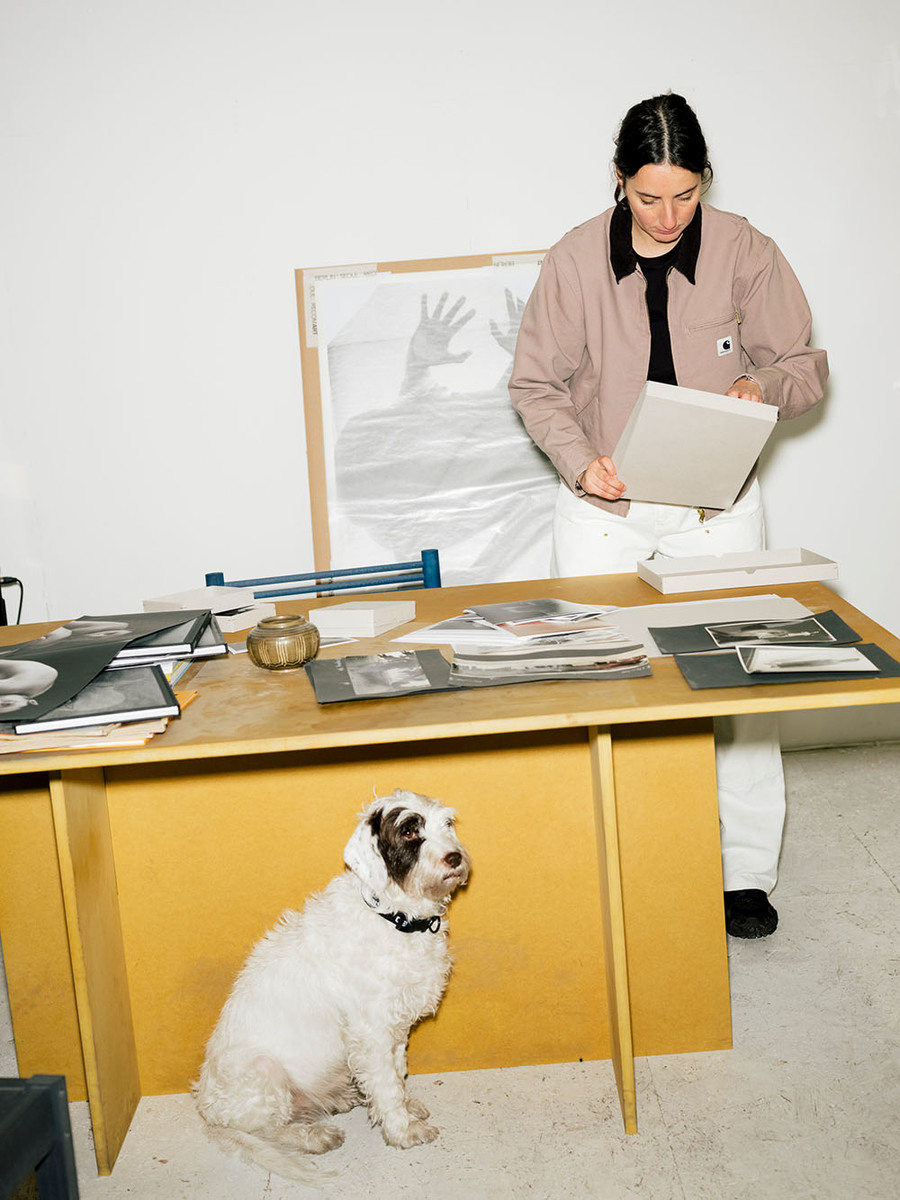 9 | 9