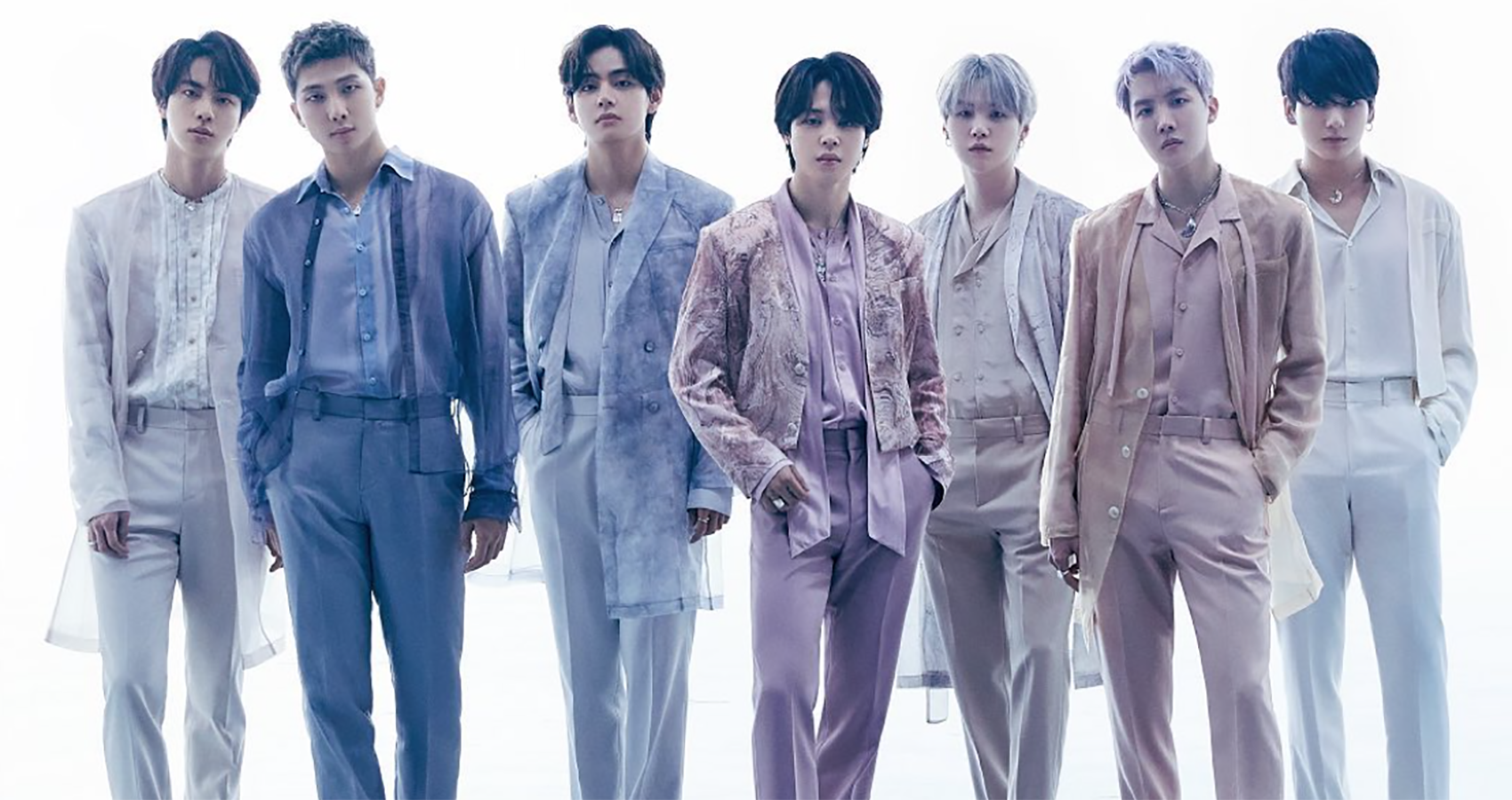 A BTS x Snickers Collab Will Launch In South Korea Later This Month
Did we see this collab coming`? Not necessarily. Are we thrilled over it? Absolutely.
BTS has a new collaboration on the way, but this time around it's not with a fellow superstar in the music industry, it's with one of the world's most cherished candy bars.
The boyband will be partnering with Snickers for a range of limited-edition candy bars that will be available in South Korea later this month, as announced by Mars Korea. The BTS x Snickers collab had already hit shelves in Thailand and had garnered great commercial success and popularity.
The bars come encased in purple wrapping, the signature color of the K-pop group, as well as showcasing various of their hit songs in bold print. The songs that are featured in the front and center of the packaging include "Life Goes On", "I'm Fine", "Good Day", "Never Mind", "Make It Right", "Spring Day", "Save Me", and "For You."
The mega-successful septet, who were recently announced as the most viewed artist in Youtube history, were applauded for their contributions to music in a statement by Sunwoo Jeong, the general manager of Mars Korea. "We are happy to announce a collaboration with BTS, who have been loved all around the world for their powerful performances and touching lyrics", shared Jeong.
Take a peek at the collaboration above. The bars are set to launch later this month.
Up next, Ralph Lauren Is Yet Again The Official Outfitter For The US Open