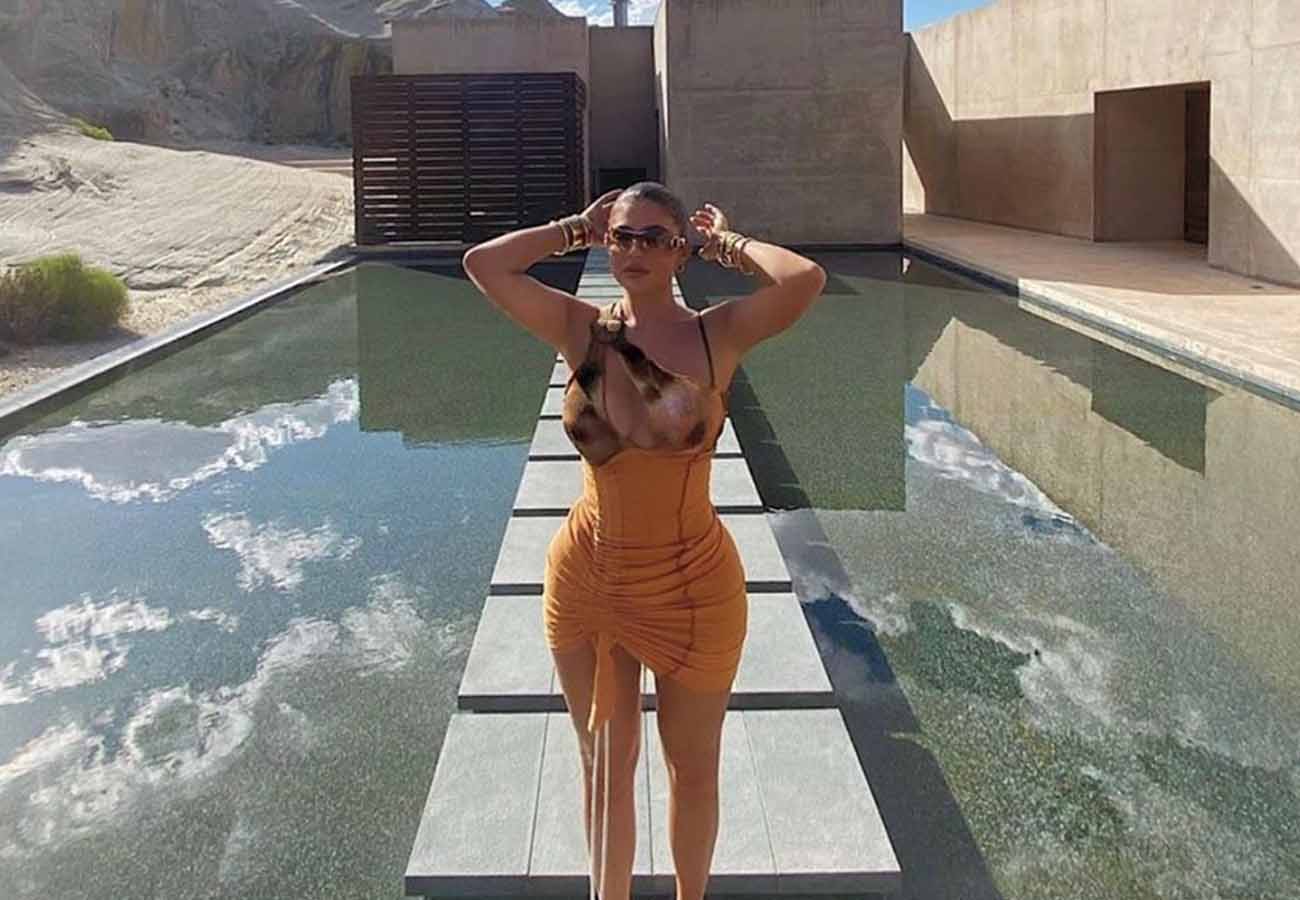 Black Female Designer's Talent Spoke For Itself And We Heard It Loud And Clear
Although Kylie Jenner didn't originally tag her dress from Loudbrand Studios, the brand completely sold out.
During a time when performative allyship is on the rise, Twitter is quick to call out any and all inconsistencies between celebrities' words and actions.
On July 6, Kylie Jenner posted a vacay pic featuring a figure-hugging rusched dress by a small London-based brand Loudbrand Studios. Social media users quickly attacked Kylie for not tagging where the dress was from and showed disappointment (to put it nicely) in the lost opportunity to amplify a Black creative.
It's safe to say there was no need for others to bully Kylie into tagging the brand, as the talent truly spoke for itself. Tagged or not, the eye-catching dress brought never before seen traffic to the 25-year-old designer Jedidiah's website and flooded it with orders. Jedidiah herself was not phased that she wasn't tagged and was grateful to have Kylie wear one of her dresses. "We reached out to Kylie's stylist, Jill Jacobs and she fell in love with Loundbrand Studios. We sent over pieces from the new collection unsure if Kylie would wear it, but she did!" She tells Teen Vogue. You miss 100% of the shots you don't take, huh?
Shop the Loudbrand look here.
Up Next, Boohoo Facing Boycott Following Slave Labour Claims