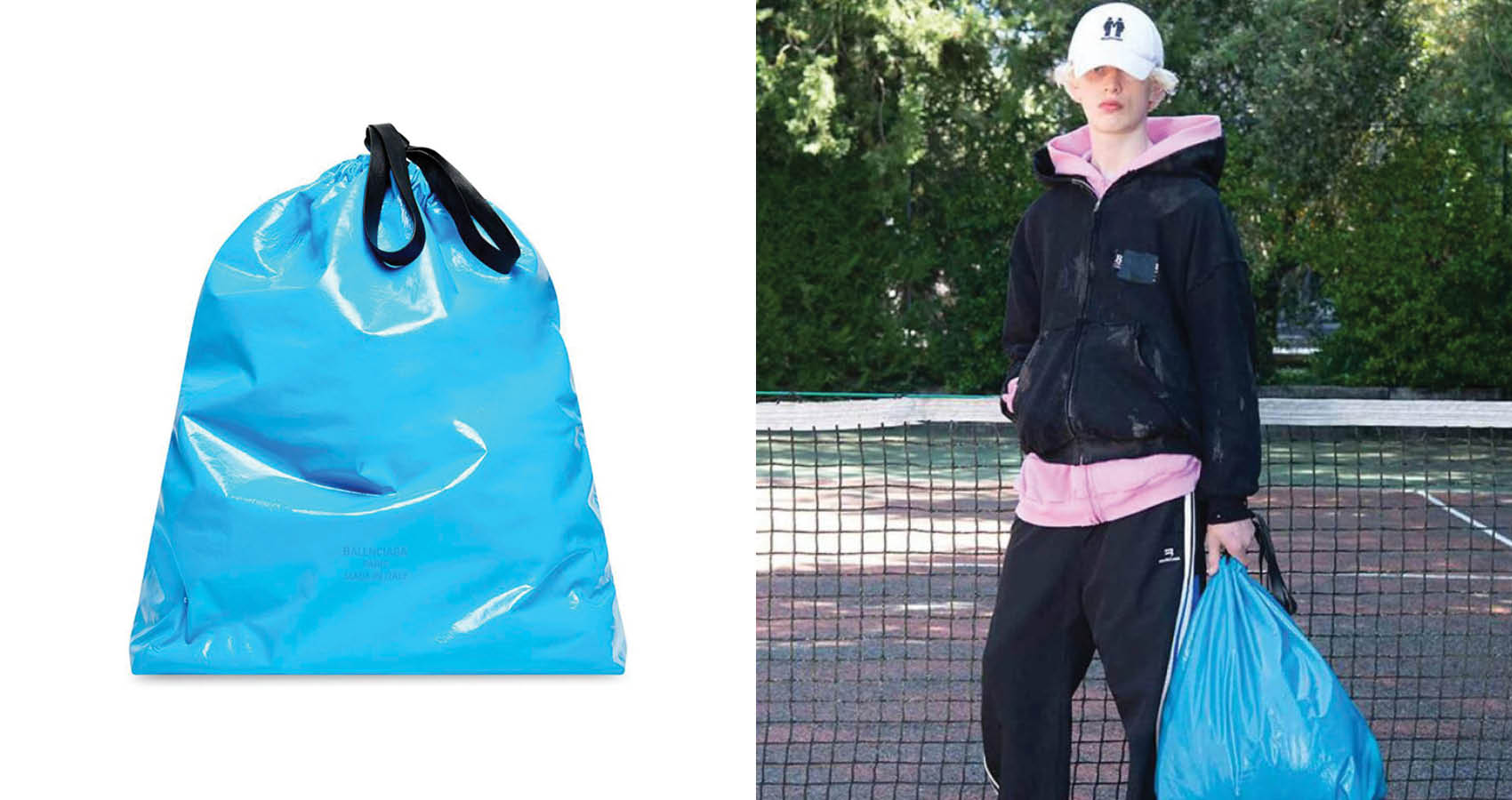 Balenciaga Trades Tasteful For Trashy
The luxury brand has released its latest bag, the trash pouch, selling for $1,790.
This isn't a joke! Balenciaga has indeed released a bag that resembles a bin liner. For fans of the brand this latest release may not come as a surprise, as under the lead of Demna Gvasalia, the brand has thrived on creating tension between low and high brow referencing and challenging the preconceived beliefs of what constitutes as luxury.
But will people buy the bag? At an eye watering $1,790 it's unlikely to become the next 'it' bag, however Balenciaga has a slew of celebrity partnerships and with celebrity comes influence. If we see Kim Kardashian or Alexa Demie rocking the calfskin leather 'trash pouch' then maybe, just maybe, we might all want to carry around trash bags.
The simple cinched sack design come in a shiny all black, blue, yellow and red and white colourways. When talking to WWD Demna explained "I couldn't miss the opportunity to make the most expensive trash bag in the world, because who doesn't love a fashion scandal?"
So, would you buy the 'Trash Pouch'?
See Balenciaga's Winter22 Collection here.
Up Next, Cruise Through Monte Carlo With Chanel's 2023 Resort Runway