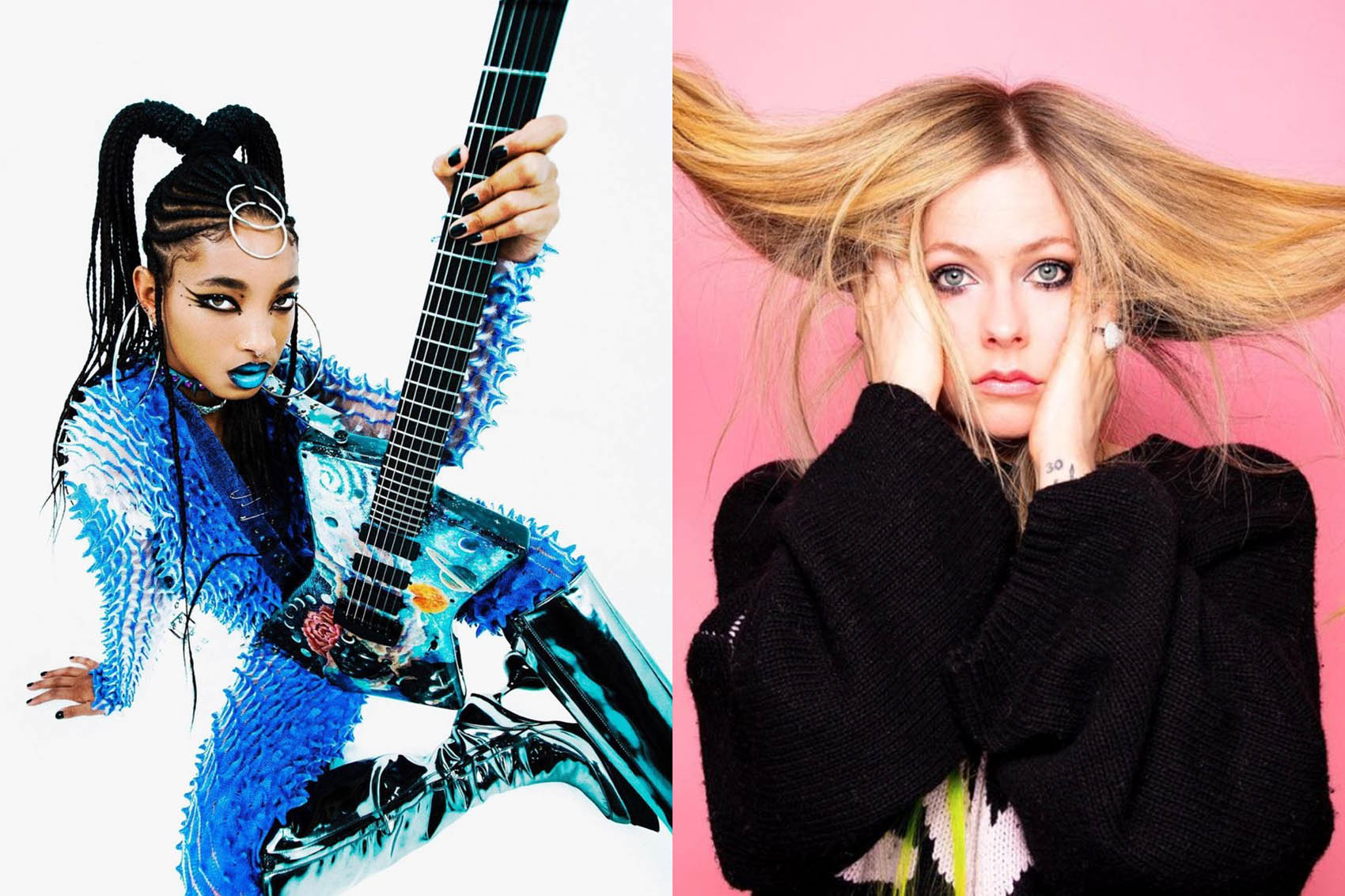 A Willow Smith And Avril Lavigne Collab Is On The Way
2000s pop-punk queen meets the young soul-filled R&B singer.
Its 2010 Whip My Hair is blasting, and a 10-year-old Willow Smith is stood on a table flicking her hair energetically back and forth. From this point on Willow Smith introduced herself into the music industry, her discography reaches an impressive 10-year span, and she is only 20. Her 2019 album entitled WILLOW is an exploration into abstract soul and R&B, but now she is venturing into rock and collaborating with the queen of 2000s pop-punk.
In an interview with W magazine Willow spoke on her upcoming album. She mentioned her collaboration with Travis Barker earlier this year on the track Transparent Soul and the surprise announcement of a future alliance with the iconic Avril Lavigne.
In the interview Willow said "I wanted 'Grow' [track name] to sound like it was on Radio Disney in 2007, so I hit up Avril Lavigne; I wanted that 2007 Avril angst. When I heard what she did with what I sent her, I felt like I was transported back to my tween days."
Avril Lavigne is a 2000s legend who for many shaped their adolescence. It feels impossible to not know the lyrics to her track Girlfriend. A collaboration between Lavigne and Smith feels right, Willow has become a staple in many young girl's playlists and Avril was a big part of an abundance of childhoods. The strong vocals of the two seem meant to be and we could not be more excited for this perfect collab.
Neither the title nor release date of Willow's upcoming album have been announced yet, but by the sounds of it we won't have to wait too long!
Next up, Itzy Are Starting New