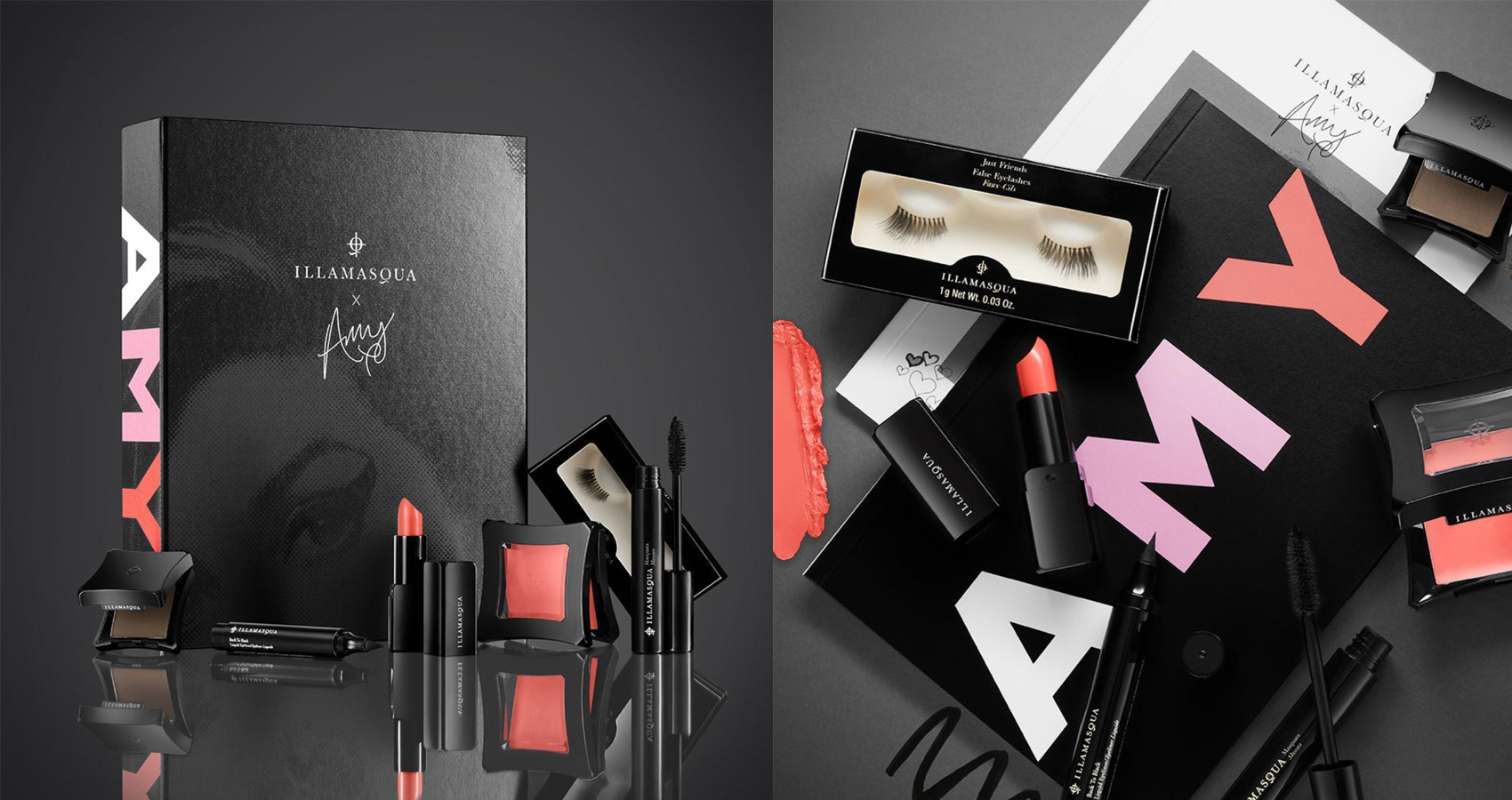 The Illamasqua x Amy Winehouse Beauty Collaboration Box Is Here
Here is a closer look at the products.
Illamasaqua has finally launched its first installment for its collaboration with the late musician Amy Winehouse.
The Frankly Amy Limited Edition Beauty Box. There are six products in the box, two of which Amy personally loved: Cream Blusher in Pixie and Lipstick in Over, and the other products are inspired by her iconic makeup looks.
Also included is a 32-page magazine giving an insight into Amy herself.
The products in the Limited Editon Beauty Box include:
Cream Blusher (Pixie): Amy personally used this product as one of her go-to makeup products to highlight her cheekbones and add a hint of color.
Sheer Veil Lipstick: A reimagining of the classic Illamasqua Lipstick found in Amy's makeup kit, the lipstick is transformed into her signature Coral Pink shade by using a new formulation from Illamasqua.
Masquara (Raven): Described as a volumizing, defining mascara, this is Illamasqua's best-selling mascara. From root to tip, the dense bristles define the eyelashes with an intense jet-black finish.
Eye Brow Cake (Camden): This product is limited edition and named after Amy's London neighborhood. Its purpose is to define and fill in eyebrows.
Corner False Lashes (Back To Black): This eyeliner has pinpoint precision and only a single swipe is needed.
All the proceeds of the Limited Edition Beauty Box go to the Amy Winehouse Foundation a charity inspired by Amy's spirit and her love of children and the challenges she has faced in her own life the charity helps thousands of young people to feel supported and informed so that they are better able to manage their emotional well-being and make more informed choices around things that can affect their lives.
You can purchase the box at Illamsaqua.com it is priced at $50.00 USD.
Find out more about the Amy Winehouse Foundation HERE.
Up Next, Find Your Fragrance: Fairy Week