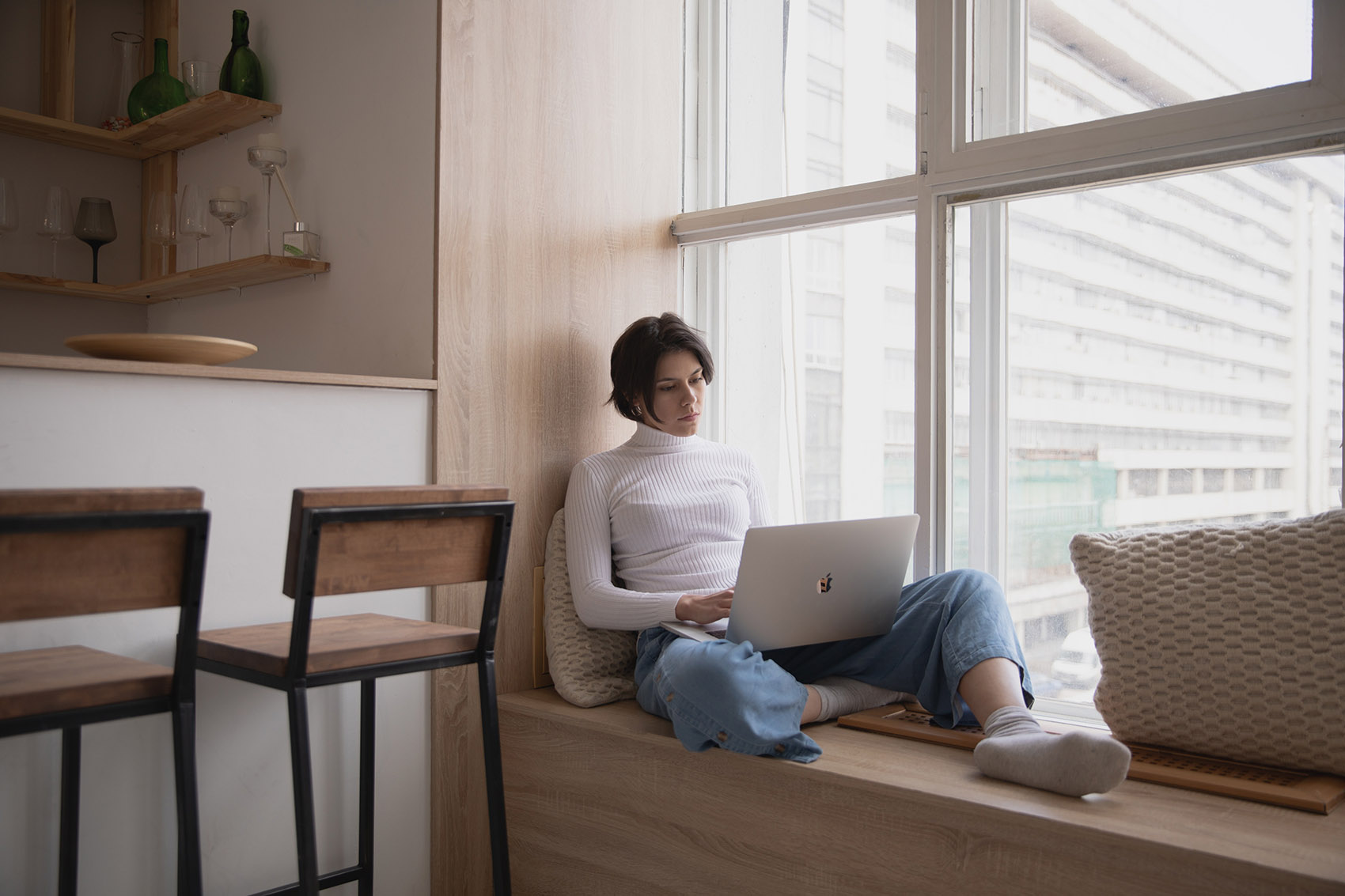 Working From Home Outfit Essentials
Put an outfit together in the morning.
Opportunities to dress up may be limited these days, but that doesn't mean you can't feel good when you put an outfit together in the morning. If you're working from home, here are some essentials for your new home office wardrobe.
Underwear
Well-fitted, stylish, comfortable underwear should form the basis of any outfit. You may not be power-dressing for conferences or getting ready to attend the party of the year, but getting your underwear right remains crucial. If you're not comfortable, you'll find it hard to get settled. For most of us, it's difficult enough to concentrate on the fifth video call of the day without worrying about pants that don't fit or a bra that is digging in. Treat yourself to some new loungewear, look for bras on sale and indulge in underwear that will make you feel confident. Whether you love silk or lace, or you're more of a boy shorts and crop top type, there's something for everyone. It's worth noting that there is advice online and video tutorials you can follow if you don't know what size you are. It's also a great idea to read production descriptions and get sizing tips before you add items to your cart.
Capsule classics
Most people would probably rather save their cash ready to splash when we can finally get out there and strut our stuff in the real world, but it's beneficial to feel good about the way you look all the time. Even if you're only venturing from the bedroom to the kitchen table or the spare room, which is now a temporary office, there's a lot to be said for putting an outfit together and starting the day as you mean to go on. If you're working from home, and you need to be presentable for meetings and video calls, create a capsule wardrobe that is both stylish and cost-effective. You can mix and match blouses, shirts, camis, cardigans, dresses, fitted jumpers and blazers to conjure up different looks without spending a fortune. It's also an excellent idea to use accessories to add interest and showcase your flair and personality.
Accessories
In the age of working from home, accessories provide a simple, affordable solution for those who are keen to jazz up their look, try new things and avoid buying new clothes so that their colleagues don't get fed up of seeing the same outfit at every virtual conference. With necklaces, detachable collars, earrings and hair accessories, you can alter your look on a daily basis with minimal effort. Take a plain black tee or crew neck jumper, for example. One day you can embrace the simplicity of the piece and wear it as it comes. The next, you could add a statement necklace. The next, a lace collar or a brooch. Mix and match blazers, cardigans and scarves, and you've got an array of looks from one single piece of clothing.
Working from home might not provide you with the usual catwalk to showcase your style, but you don't have to sacrifice your sartorial flair. Dressing up for work can help you switch from relaxation mode, and it can also make you feel good. From fabulous, functional underwear and capsule classics to accessories, it's possible to create beautiful, stylish looks in an instant.