We Interview Wolftyla Discussing Her Style Influences And Korean Roots. 
"My Korean background has influenced my fashion and music significantly a lot of the accessories or pieces I wear are often from Asian-American designers or brands"
Wolftyla burst onto the scene through the social media platform Vine and has since become a force to be reckoned with. Eventually, releasing music and collaborating/co-producing with the likes of Jay Park and Timbaland.
Our conversation covers the pandemic's impact on her creative process, her musical influences, her fashion inspiration, and what it feels like to be a female in the music industry.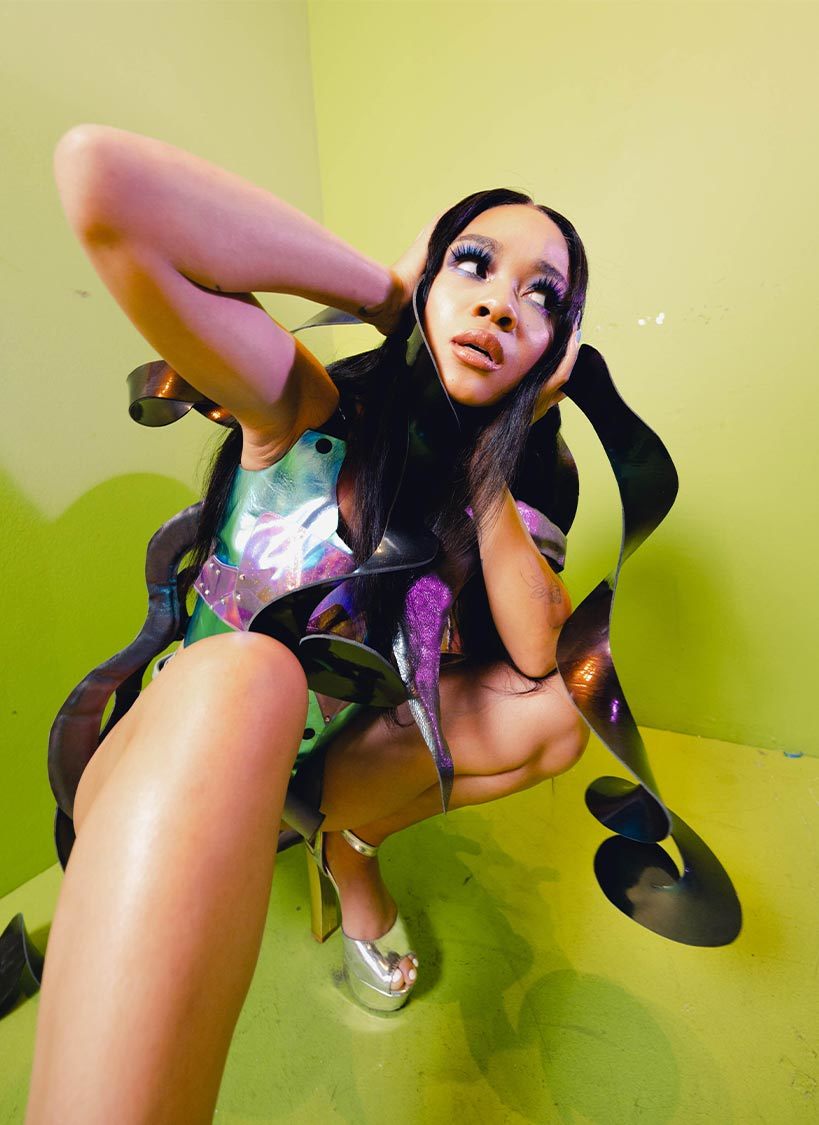 Hey Wolftyla - We would love to start by asking how your year has been?
My year has been incredible. Aside from the shifts that happened from the pandemic and still being a little in and out of quarantine - I've been spending my time this year striving to get my degree, making new music and just taking it day by day.
Has the pandemic affected your creative process?
Absolutely but not necessarily in a bad way. At the start, I was in a panic because studios were shut down and engineers were less accessible but that pushed me to build a home studio and slowly teach myself how to engineer. I think ever since the pandemic, I've become more health-conscious and once that switch happened, I noticed a change in myself when it came to the creative process behind my work.
I took into account that rest, recovery, hydrating and taking care of yourself is a top priority to create anything really special. As compared to before, I'd be up all night through the next afternoon working on a record. The pandemic allowed me to slow down and find healthier ways to create and still not sonically miss.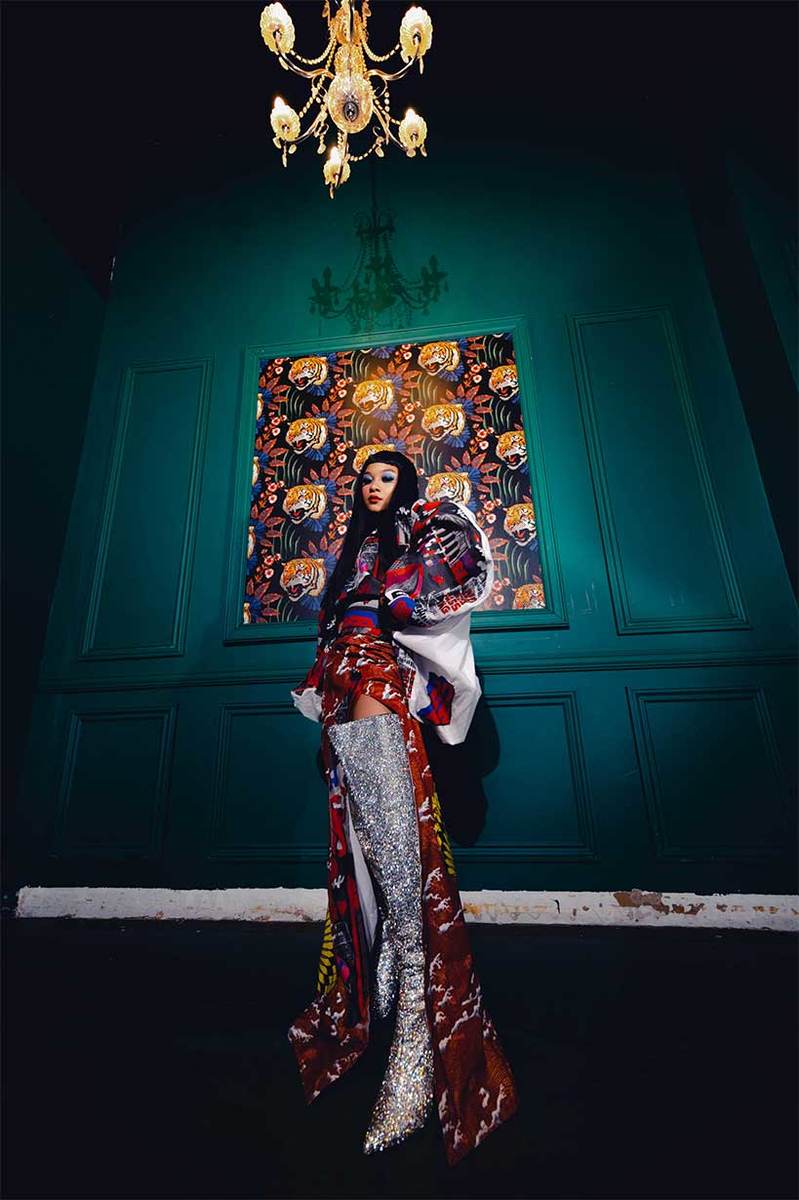 What inspired you to pursue a career in music?
I want to say I naturally gravitated to it. I never thought, in the beginning, I'd ever pursued a career in it. I was releasing songs because I just loved sounds and music has always aided me in getting through my dark hours. When people started to express their love for the records I create and how it brings them joy like others' records have done for me...that feeling is irreplaceable. If I can bring someone a feeling that allows them to forget all their problems just for a little, then I've done my job. That feeling pours so much life into me.
Do you feel that you are treated differently being a female in the industry?
Yes, but that never stopped and will never stop me from doing everything that I want to do.
Who is your biggest inspiration?
A Japanese composer, Joe Hisaishi and animation director/co-founder of Studio Ghibli, Hayao Miyazaki. Hisaishi was one of the first composers that stuck out to me at a young age next to Andrea Bocelli. I've always been a huge fan of the duo and how the film and the sound complement each other.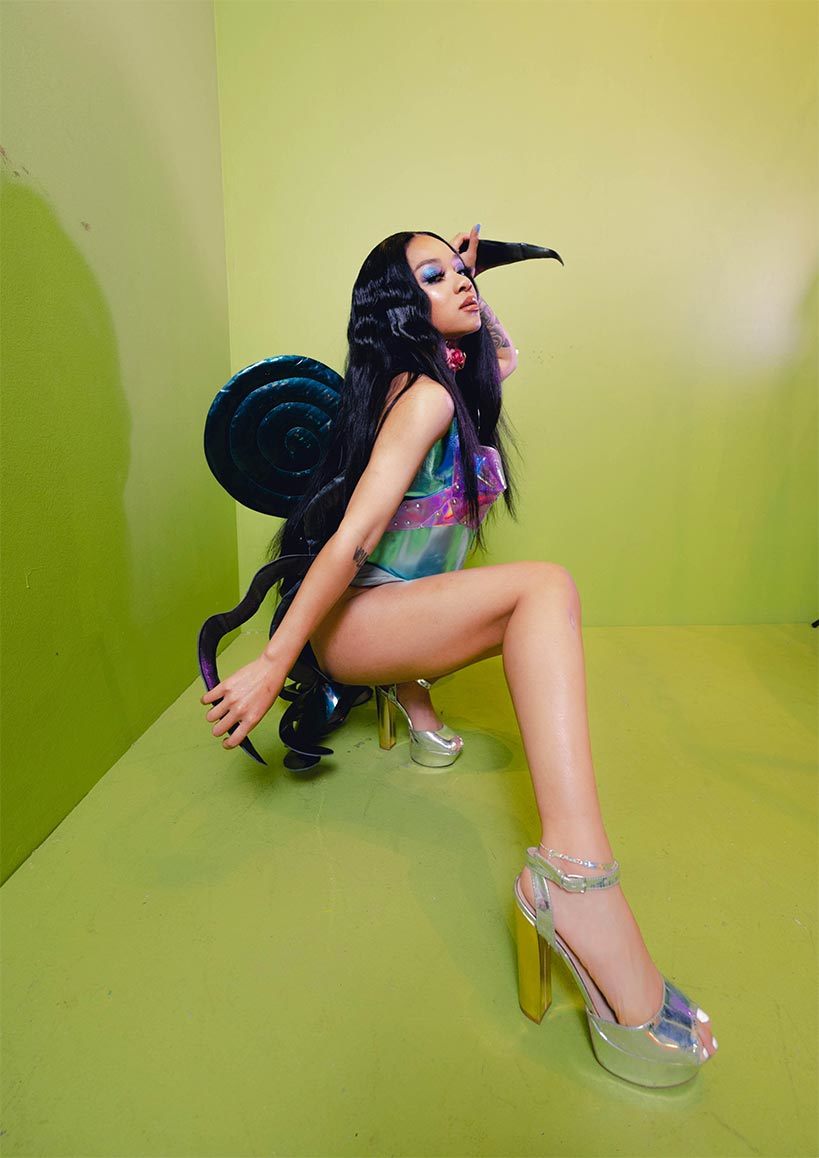 What are your top five albums of all time and why?
The Best of Sade is a classic. My mom introduced me to this album because she would always play it around the house and it always made the environment ethereal.
Janet Jackson's 20.Y.O. album is something I play on late night drives. There are two songs on there that I wish were my own called "Call On Me" Featuring Nelly and "WithU". I also loved J. Cole's "KOD" album...that project was so insanely pieced together to me.
Aside from Cole being an extreme lyricist and super witty on tracks...a lot of personal memories were created during KOD and I was able to watch him perform it live in concert. I ended up buying front row tickets just to support anyway I could.
The ToryLanez' album "Memories Don't Die" album is one of my favourites. I play at least one song off that album any time I have too much on my mind or the world is moving too fast. It brings me back to when I spent a lot of my time travelling to Miami, going to studio sessions and being young...so the album just feels entirely nostalgic to me.
The Weeknd's entire "Trilogy" project is also timeless. He was the first artist aside from Drake and Tory that I could listen to back to back with no skips. The first concert I ever went to was when I was 18 and the Weeknd's performed at a small club in New York. There were only 100 people there at the time but it's so inspiring to see how much
he's grown sonically and how much his crowd has too.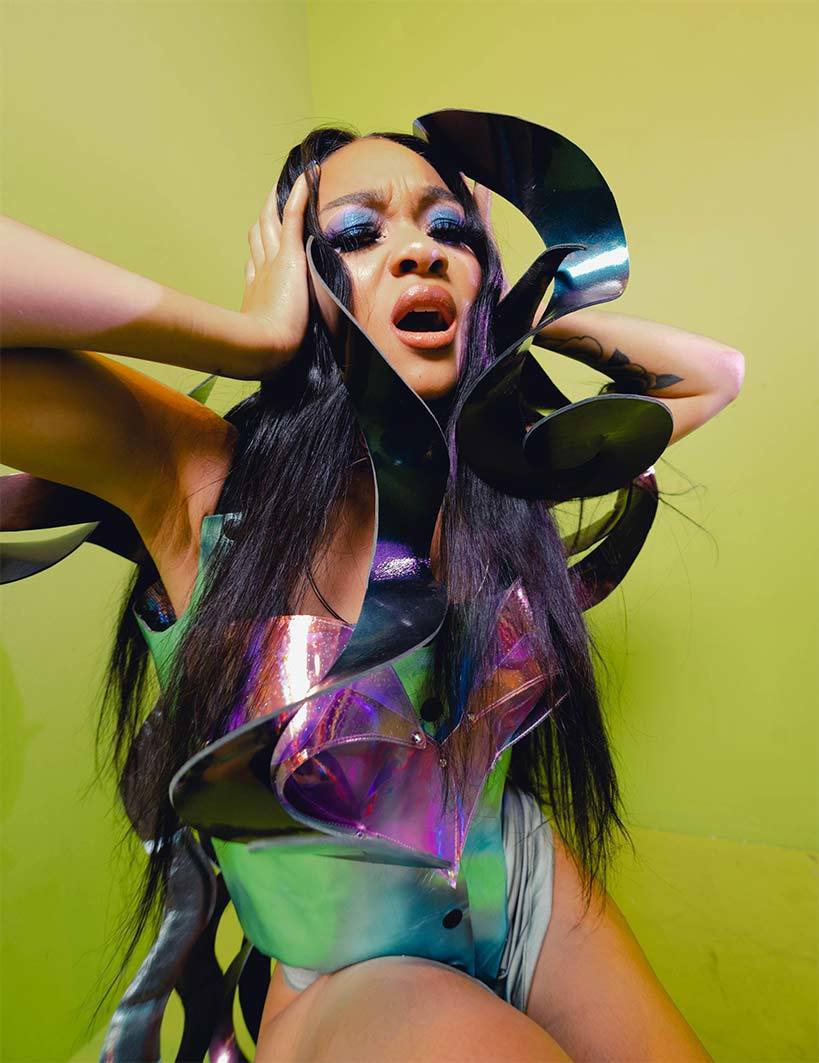 You first came into the entertainment scene through Vine, how do you think social media has changed over the years?
I think people are on social media a lot more and with that comes more trends. Compared to a couple of years ago, people were using social media more for just fun but now I feel like a lot more people take it seriously. Full-blown careers are starting from social media, businesses have taken off, partnerships are thrown around and people
can wipe you off social media with "cancel culture".
Do you think it's essential to have a social media presence when pursuing a career in music?
No, I don't think it's essential because the music will always speak for itself. I think it just depends on what kind of artist you are.
We have been following you for some time and we adore your sense of style, we would love to know what influences your style choices?
My fashion sense has always been influenced by what feels the most like me. So, from the cuts, colours and accessories...it's whatever I feel best represents me and what I feel comfortable with. I'll very rarely work with stylists to introduce me to new designers but for
the most part, I like keeping up with designers outside of the U.S. and keeping it as minimal as possible. Sometimes simple is more.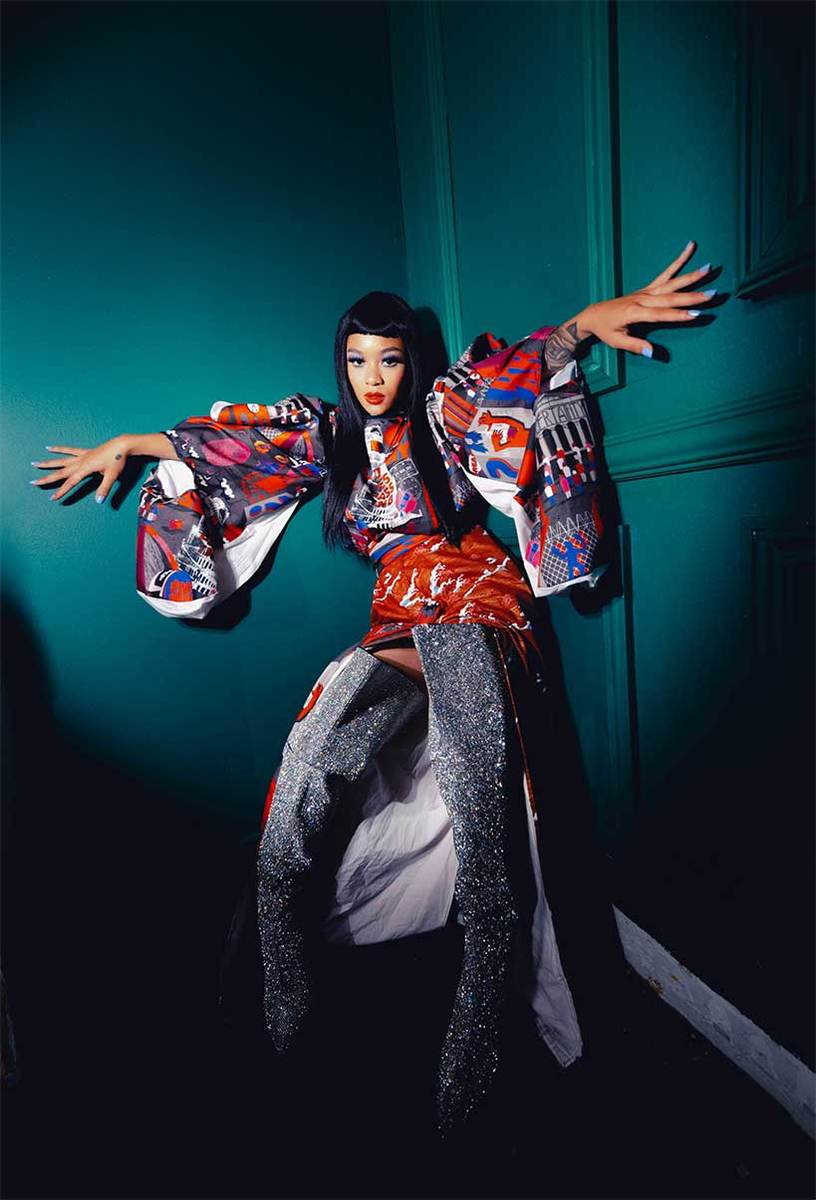 How has your Korean background influenced your fashion and music?
My Korean background has influenced my fashion and music significantly. A lot of the accessories or pieces I wear are often from Asian American designers or brands. As for music, I felt I held a responsibility to start incorporating Korean in some of my records because it's a form of representation. My mom's side of the family is all immigrants from Seoul so the influence is rooted in them and was passed down to me.
You worked with the legendary producer Timbaland on your record 'Candy'. What was it like working with such a musical genius?
It was a memorable experience. Within the sessions I worked with him, he's taught me to not be afraid to try new things on records and opened my ear up to different sounds. That record was made two years ago in 2019 yet sounds like it could have been made back in the '90s cause it's so timeless. Making that record was a lot of fun...I didn't feel
pressured. My mom was freaking out and I think if anything can bring her to be excited...it is just a good feeling.
What would be your go-to sneaker?
My go-to sneakers are either Y-3, Off-White, Comme des Garçons or some Nike AF1's.
Lastly, we would love to thank you for taking the time to speak to us and is there anything you would like to share with our readers?
If you haven't done so already, definitely go check out my newest single Daydreaming. I will also be releasing the Korean version of All Tinted later this month and a single called "Love Bites" next month. I'm so excited to start my next project but I'm going to take my time piecing together something really special for myself and everyone.
Team credits:
Musician/Model: "Wolftyla"
Photographer: Elinor Kry
Photographer Assistant: Kevin Chang
Stylist: AmbiKa "B" Sanjana
Stylist Assistant: Shelby Watson
Makeup Artist: Vicky Garcia
Hair Stylist: Brian Christopher
LOOK 1 - KIMONO LOOK
BUMESI @BUMESI
UNITED NUDE @UNITEDNUDE
LOOK 2 - FUTURISTIC LOOK
MARITA MORENO -@MARITAMORENO_PT
NERIMAN GEORGES @NERIMANGEORGES
ADA ZANDITON @ADAZANDDITONCOUTURE
DOLLS KILL @DOLLSKILL