Versace Presents New 'La Greca' Print In FW21
A thrilling production and collection in every sense of the word.
Donatella Versace has really outdone herself with a 10-minute presentation of the label's Fall/Winter 2021 ready-to-wear collection. The digital-only catwalk consists of 59 looks introducing a distinctive maze-inspired print that's en route to create a new legacy for the fashion house.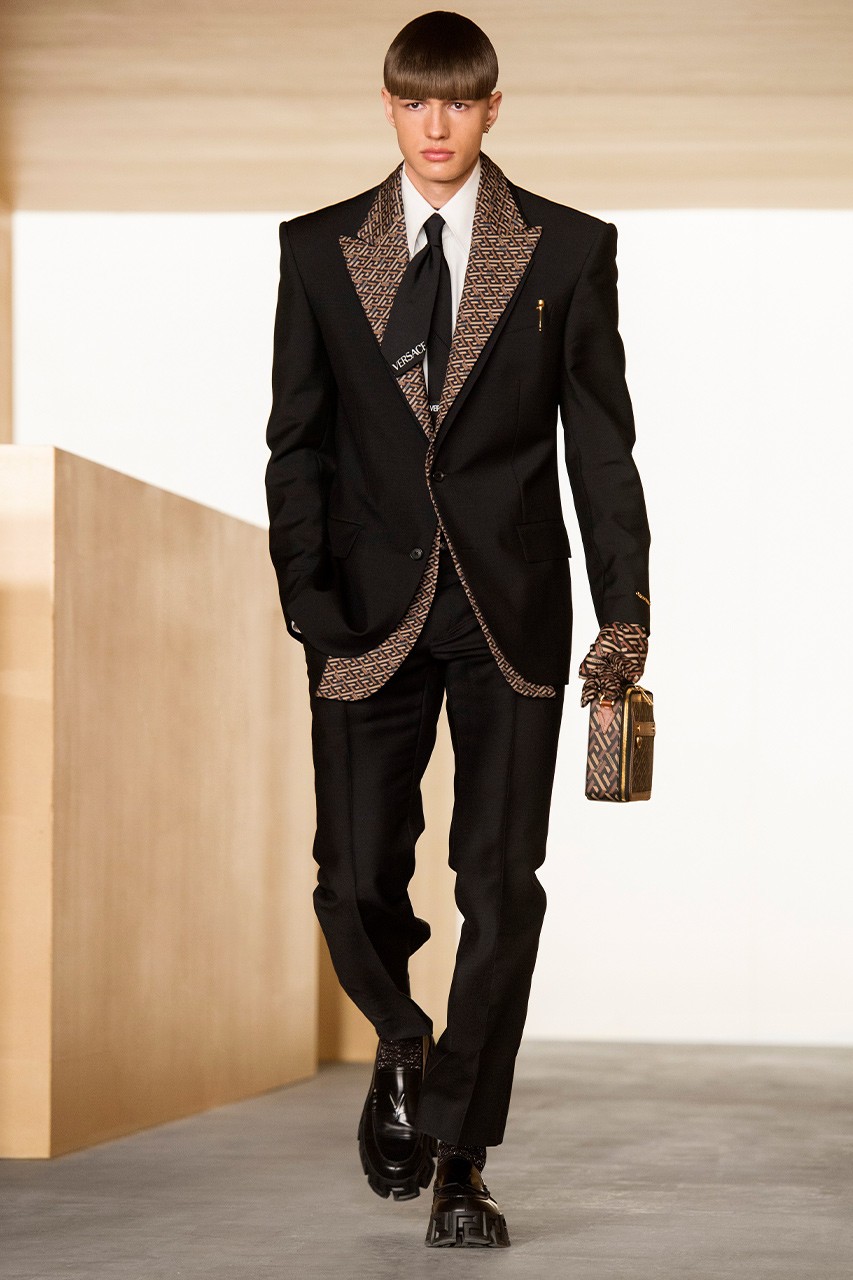 Although the label stepped out of the Milan Fashion Week calendar for the season, the collection was presented a few days later than originally scheduled. "Versace remains a proud member of Camera della Moda and the brand will always be a key player and big supporter of the Italian fashion system. Fashion is an art and sometimes it has to work outside the usual path to fully blossom," clarifies Donatella Versace.
Gigi Hadid has made her anticipated return to the runway – this time opening and closing the show as a Redhead, after being inspired by The Queen's Gambit. Other well-famed models bring the collection to life including Bella Hadid, Irina Shayk and Anok Yai.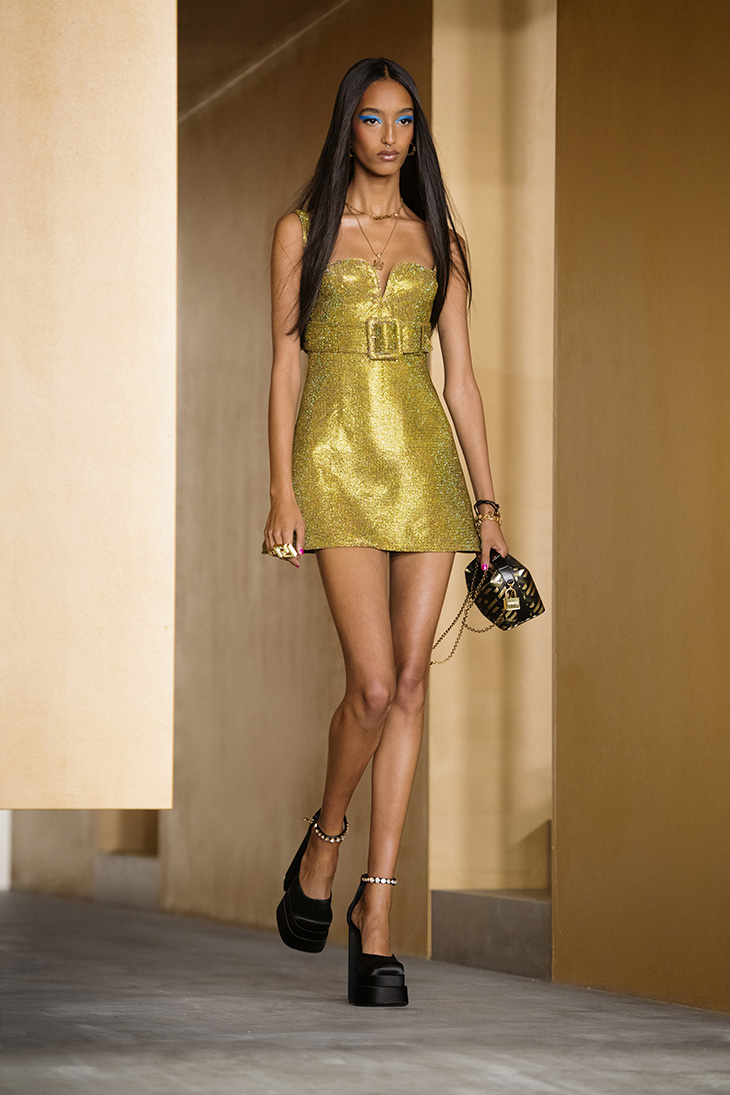 The new 'La Greca' print is expected to amplify the label's identity in the same way that the Versace Medusa and the Barocco V-shaped hardware currently do. "Versace has many items that are clearly identifiable. We have the archive prints, but we haven't had a signature code for things like accessories," explains chief executive Jonathan Akeroyd. There are hopes that the latest print will boost sales and remain a head-turning symbol for seasons to come.
The collection is tailored to business-like attire with the majority of the color palette being black and brown. Bright pops of red, pink and yellow add a playful nature to mini dresses and accessories, along with the fierce amount of blue winged eyeshadow worn by the female models. The men proudly have the signature Grecian mosaic shaved into their hairlines, dressed in shorts, oversized outerwear and sunglasses.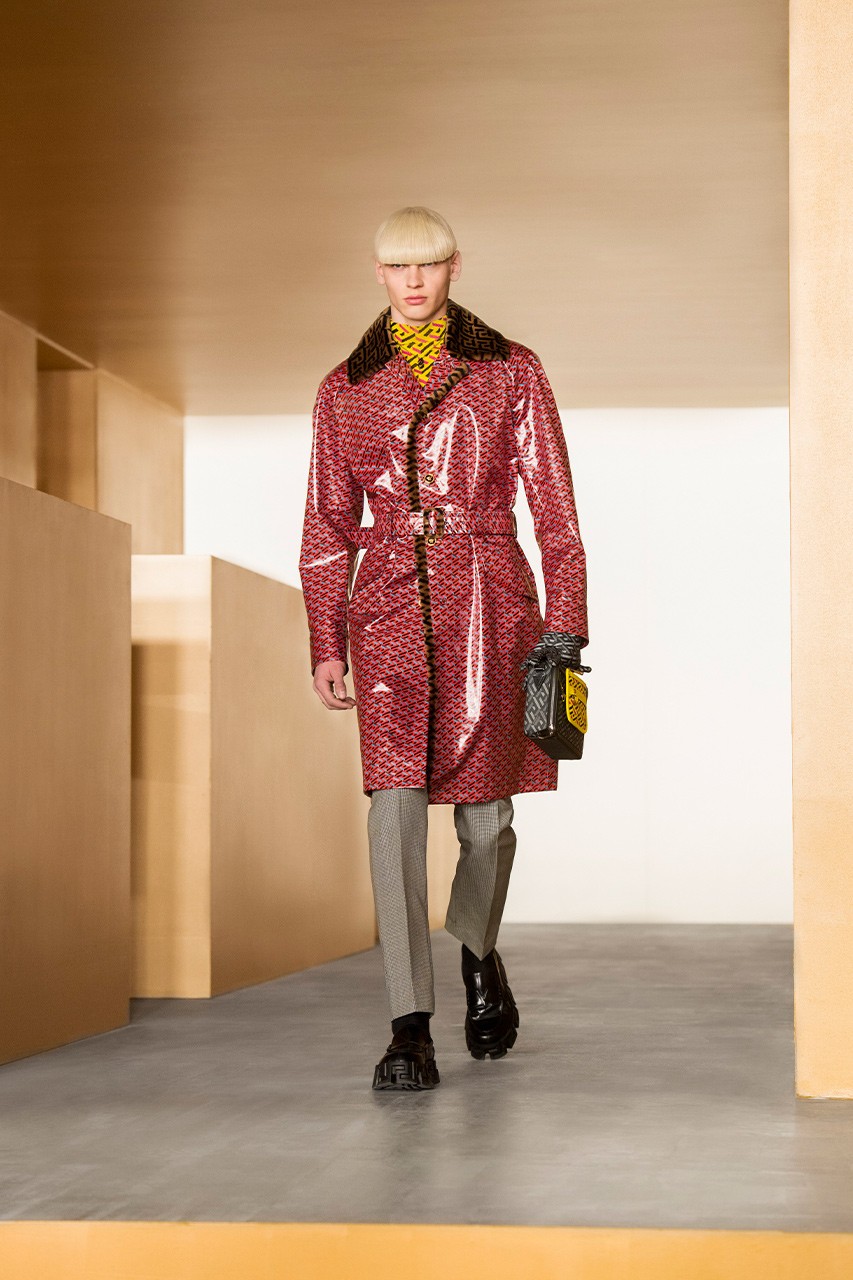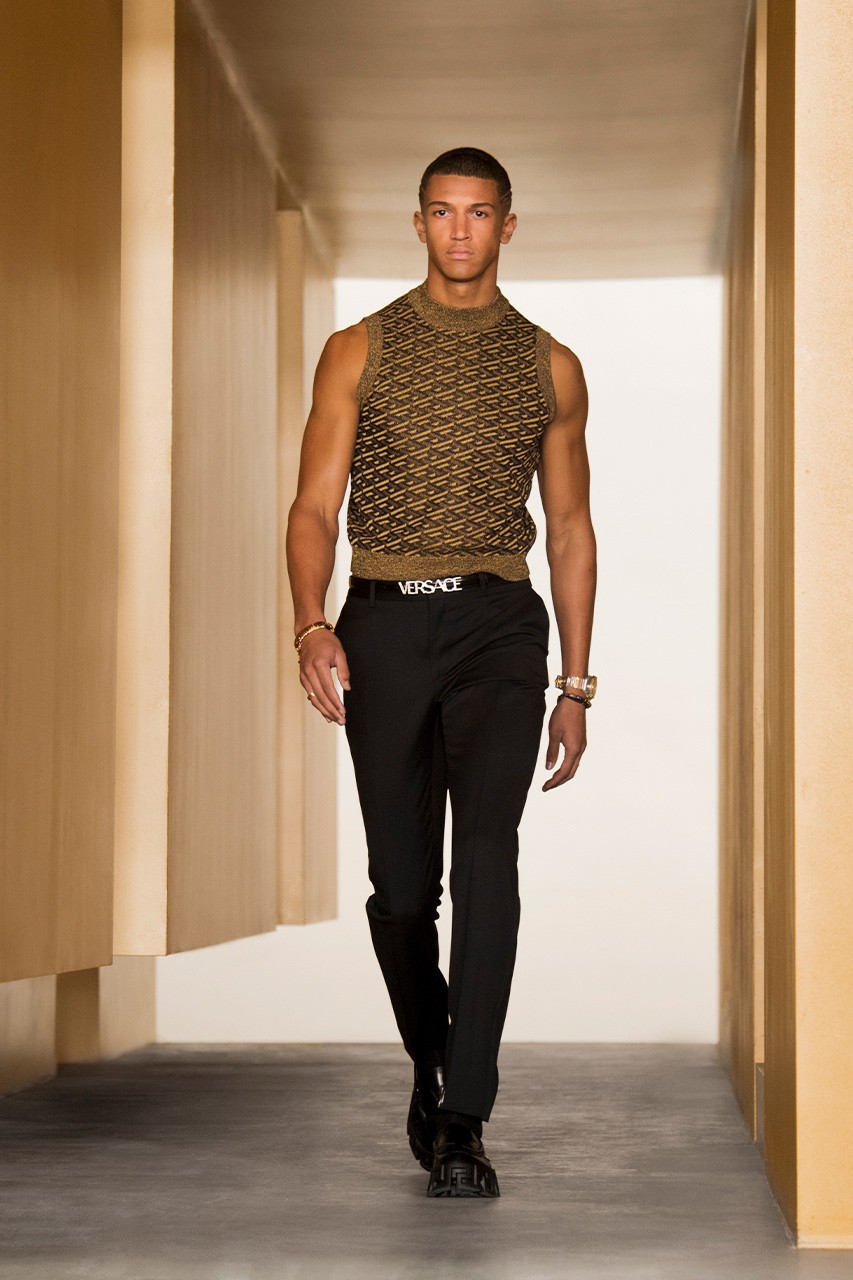 Presented in a vertical maze, the production of the digitally broadcast show is just as impressive as the immersive collection. Sharp angles and clean geometric shapes symbolize the power and self-confidence that Versace embodies. It's up there as one of our fave shows to date!
Take a look at the full collection on Versace.com.
Next up, Chloé Inspires Femininity At Paris Fashion Week With Eco-Friendly Collection