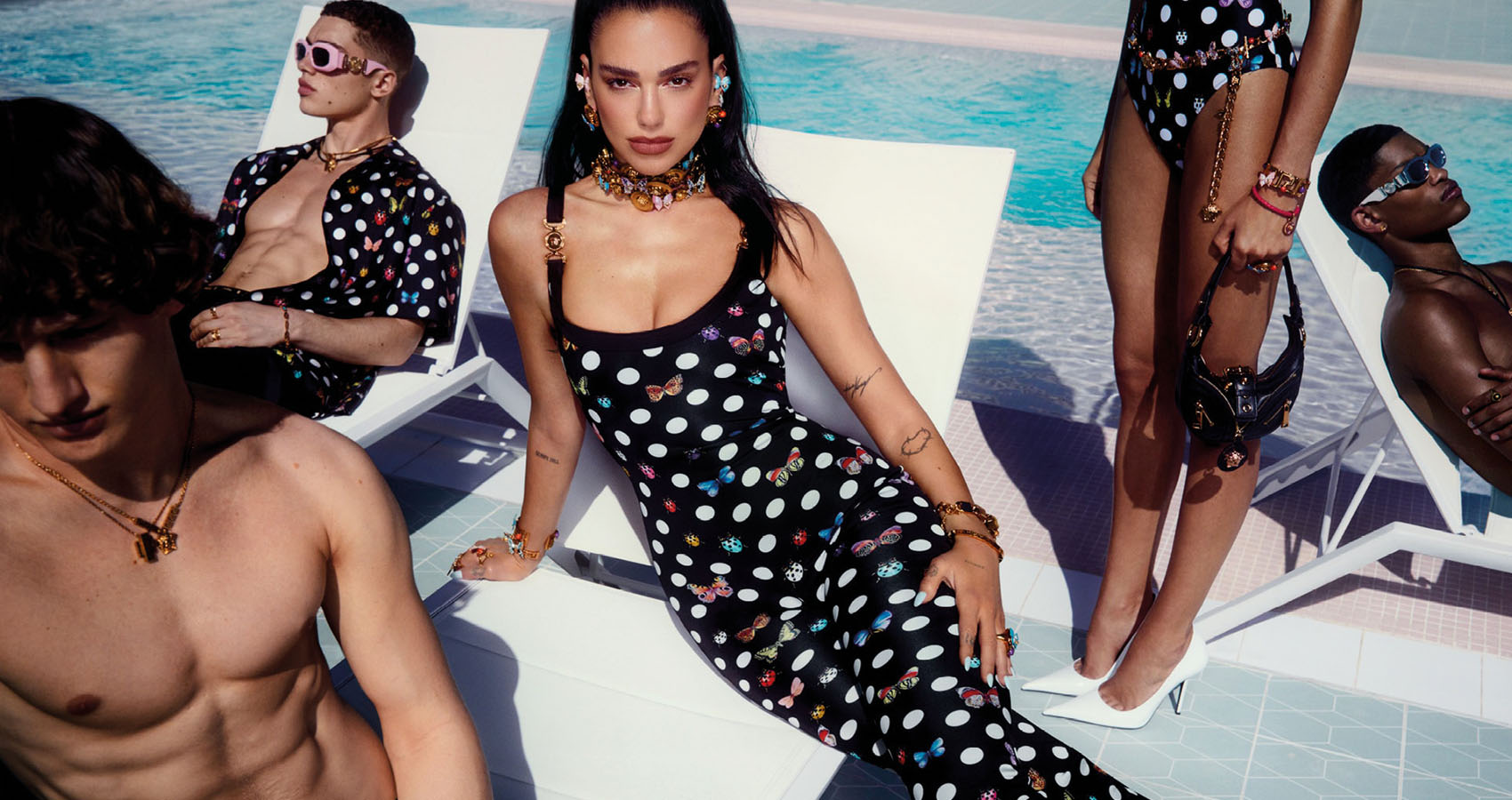 Versace x Dua Lipa's 'La Vacanza' Collaboration Is Bringing The Summer Sun Sooner
This Barbie is a fashion designer now baby.
With promises of a heat wave, it feels like summer is coming early. Thanks in no small part to the good people over at Versace, it now has. 'La Vacanza' is a new collection that was made in collaboration with pop sensation Dua Lipa. Featuring swimwear, resort wear, accessories, shoes and casual attire for both him and her, this collection is not one to be missed.
The motif of butterflies is repeated throughout the collection on both sides, giving the collection unity. An example is the Butterfly Silk Shirt, Shorts and Bathrobe pieces from the men's side of the collection. The black silk and white polka dot pattern is enhanced with orange butterflies. This lines up gorgeously with the women's Butterfly Bustier Top, Knotted Midi skirt and Tote Bag. These matching designs feature heavily in the promotional material featuring Dua Lipa. The orange butterflies enhance the black and white against a summery backdrop of a pool or the blue summer sky. The collection is pure summer.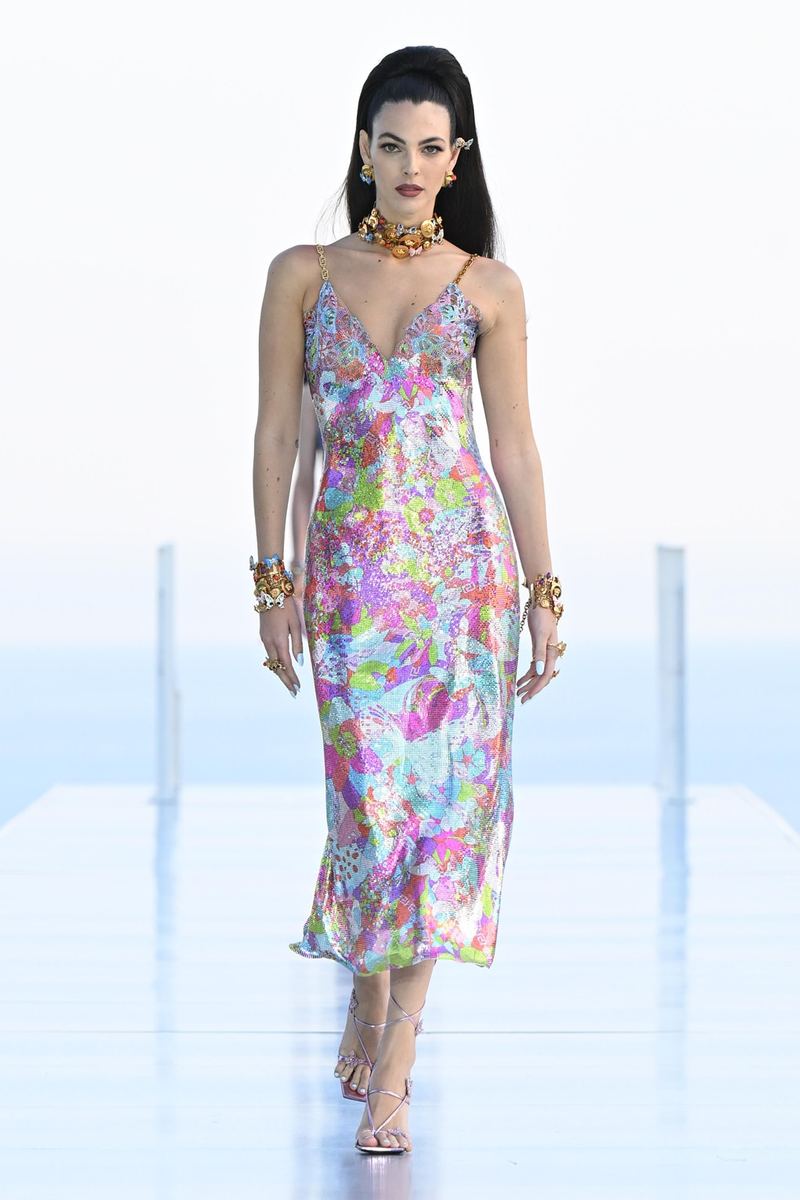 If you thought that was it, do you even know Versace? There is something for everyone here. The women see crystal embellished Cutout Dresses in different lengths, either in pastel blue or a shade of pink that is highly reminiscent of Dua Lipa's role in a certain upcoming movie. In addition, the footwear department has Wraparound Heeled Sandals, Cage Platform Pumps, and Knee-High Boots.
Whether it be a lazy beach day or an electric pool party, there is something here for every summer motive. Of course, this applies to the accessories too. From rings to butterfly belts to pink sunglasses or watches, it's possible to dress 'La Vacanza' up or down to fit every summer sun-sapping second.
I would be remiss not to mention the boys. There are Towel Co-ords in different shades, branded with the Versace logo all over. There are Silk Shorts and Chambray Shirts in casual neutrals to be dressed up or down. Paired with the Trainers, Espadrilles, or Sandals boasted by this collection, the temperature won't be the only hot thing around the pool. Speaking of the pool, this collection features swimwear with a classic Versace design. The Baroque motif and the Greca Border staple will make a splash in this collection's Briefs and Shorts style.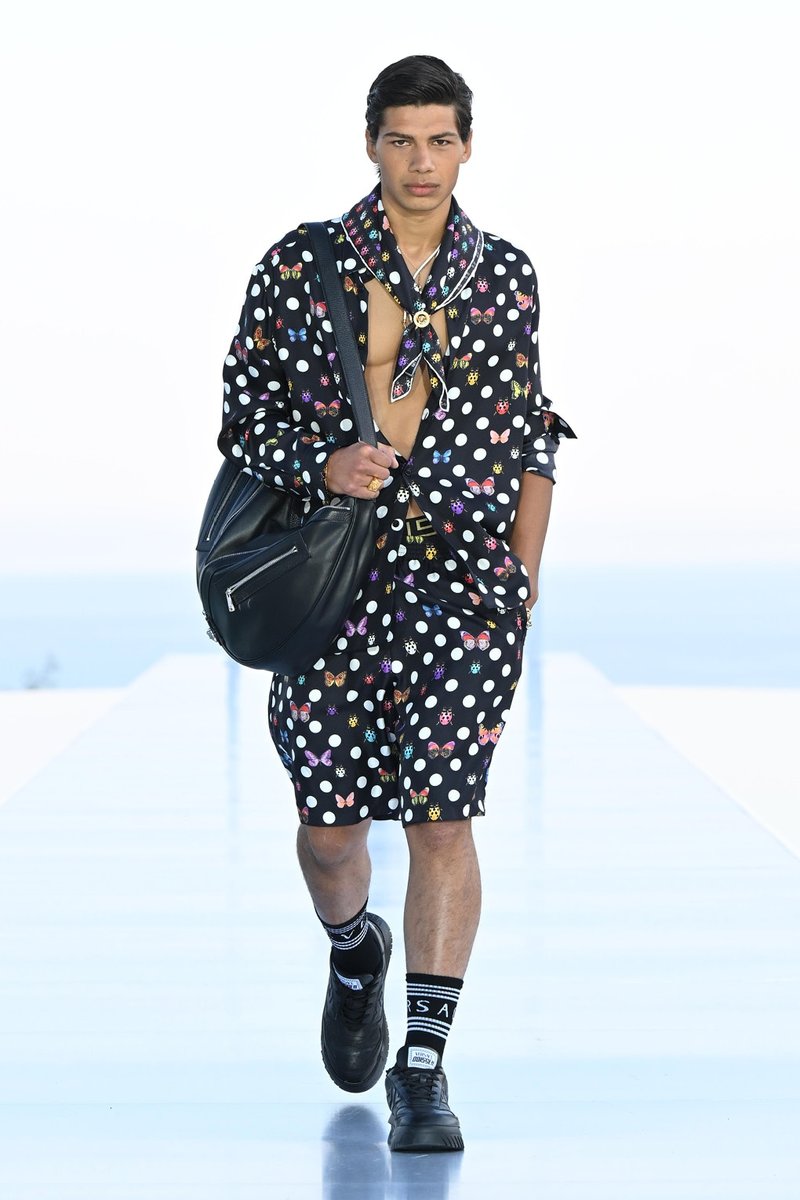 Last but certainly not least is the accessories for the boys. Again, a wide variety is understating it. Watches, Hats, Belts, Glasses, and Foulards are a few pieces this collection boasts. This collection will make sure you feel like you're on vacation wherever you are and whatever the weather. Don't believe me? See it for yourself here.