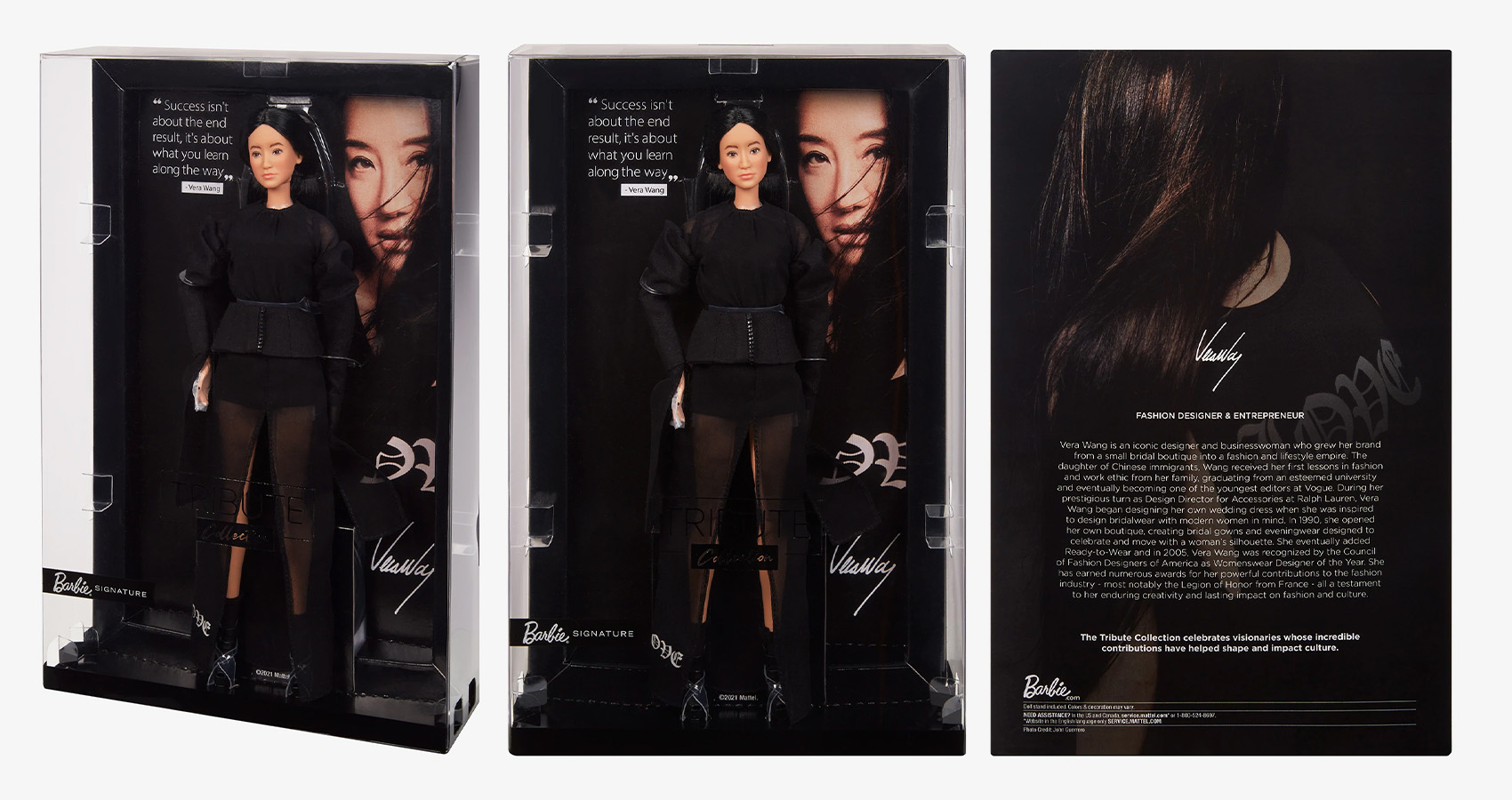 Vera Wang Is A Barbie Girl
the designer is the latest icon to be turned into a barbie doll for the brand's 'tribute' collection.
The famous toy company, Mattel, has decided to celebrate leading figures across a range of industries who have helped to shape and impact culture. Vera Wang started with just a small bridal boutique in the early years of her career, she has gone on to make a name for herself in the fashion industry becoming widely respected and overcoming the cultural boundaries that she faced.
In a press release for the doll Wang exclaimed that "While it has been an honour for me to have created so many looks for Barbie through the years, from wedding to red carpet, a Barbie in my own likeness is something I never could have imagined. Barbie is the ultimate icon, and she represents all of us, and through the decades, she has continued to evolve, to every changing standard of women while reflecting huge shifts in our society, if not the world."
The Vera Wang doll features the designer's trademark long black hair and wears a monochromatic ensemble made up of a black romper under a chiffon dress with attached puff sleeves, a front slit, and her LOVE logo on the exaggerated hem. She's accessorized with platform heels that feature sculpted buckle details, a zipper-detailed peplum belt and black socks. The outfit takes inspiration from Wang's 2017 runway show and the doll even has black nail polish to complete the look.
The Vera Wang 'Tribute' collection Barbie doll is priced at $39.99 and is available to buy here.
Up Next, Kylie Jenner Honours Late Designer Virgil Abloh in Met Gala Look