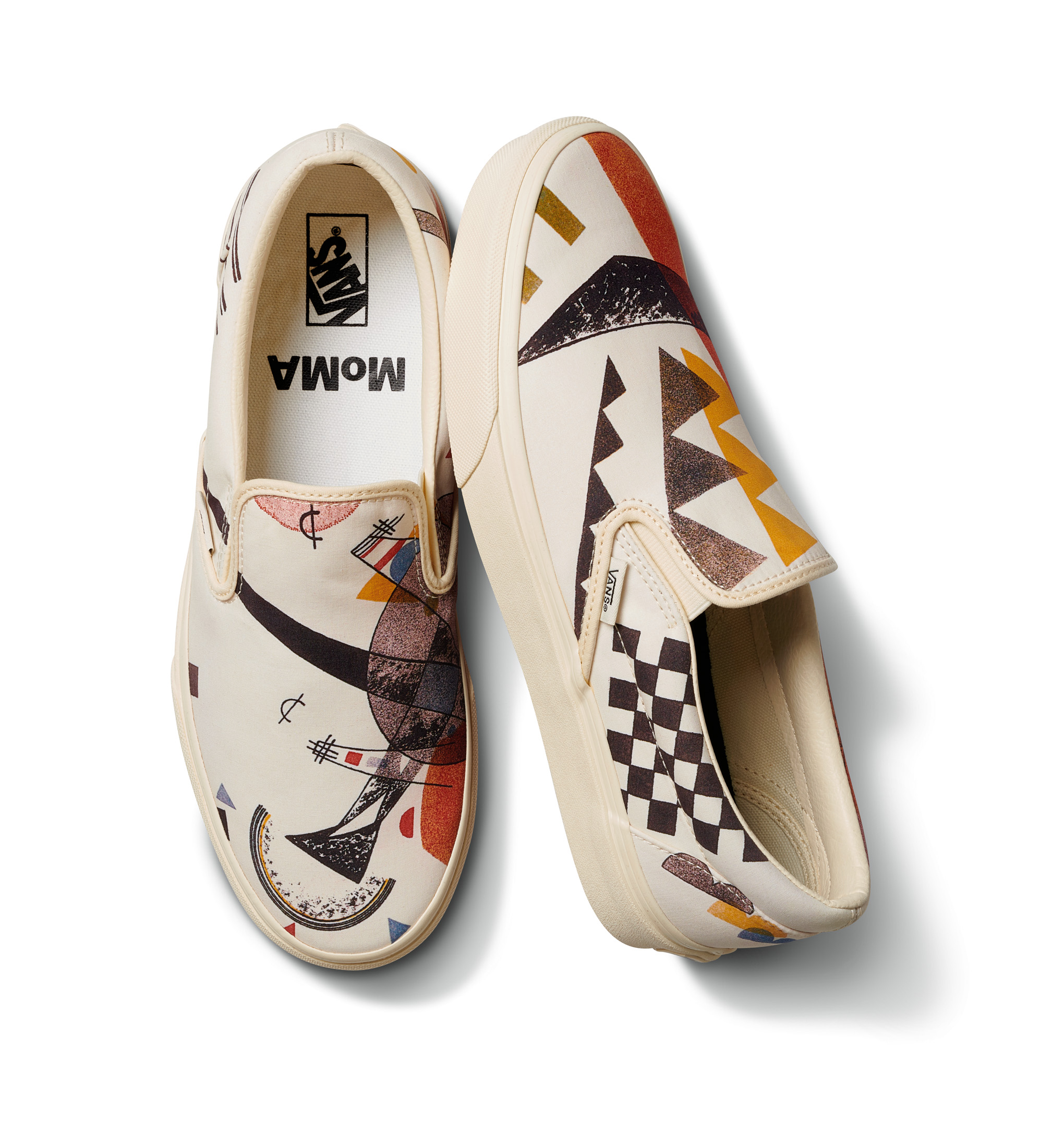 Vans and MoMA Collaborate to Launch Special Edition Footwear And Apparel
Step Into Dali's Shoes, Literally
Just because New York's MOMA is closed, doesn't that you can't still enjoy a little bit of modern art. What's better than merely seeing some iconic artworks? Getting to wear them yourself. Vans and The Museum of Modern Art have teamed up for an explosive collaboration, bringing a little bit of creativity to take us through to the end of 2020.
The special edition products that dropped this fall feature works from some of the most beloved artists from modern history which include Salvador Dalí, Vasily Kandinsky, Claude Monet, Edvard Munch, Jackson Pollock, Lybov Popova and Faith Ringgold. This first of two launches debut last month, whilst the second is set to be released in a few weeks. Products in the collection vary from shoes, hats, backpacks, tee's, and fleeces each focusing on a different artist's work.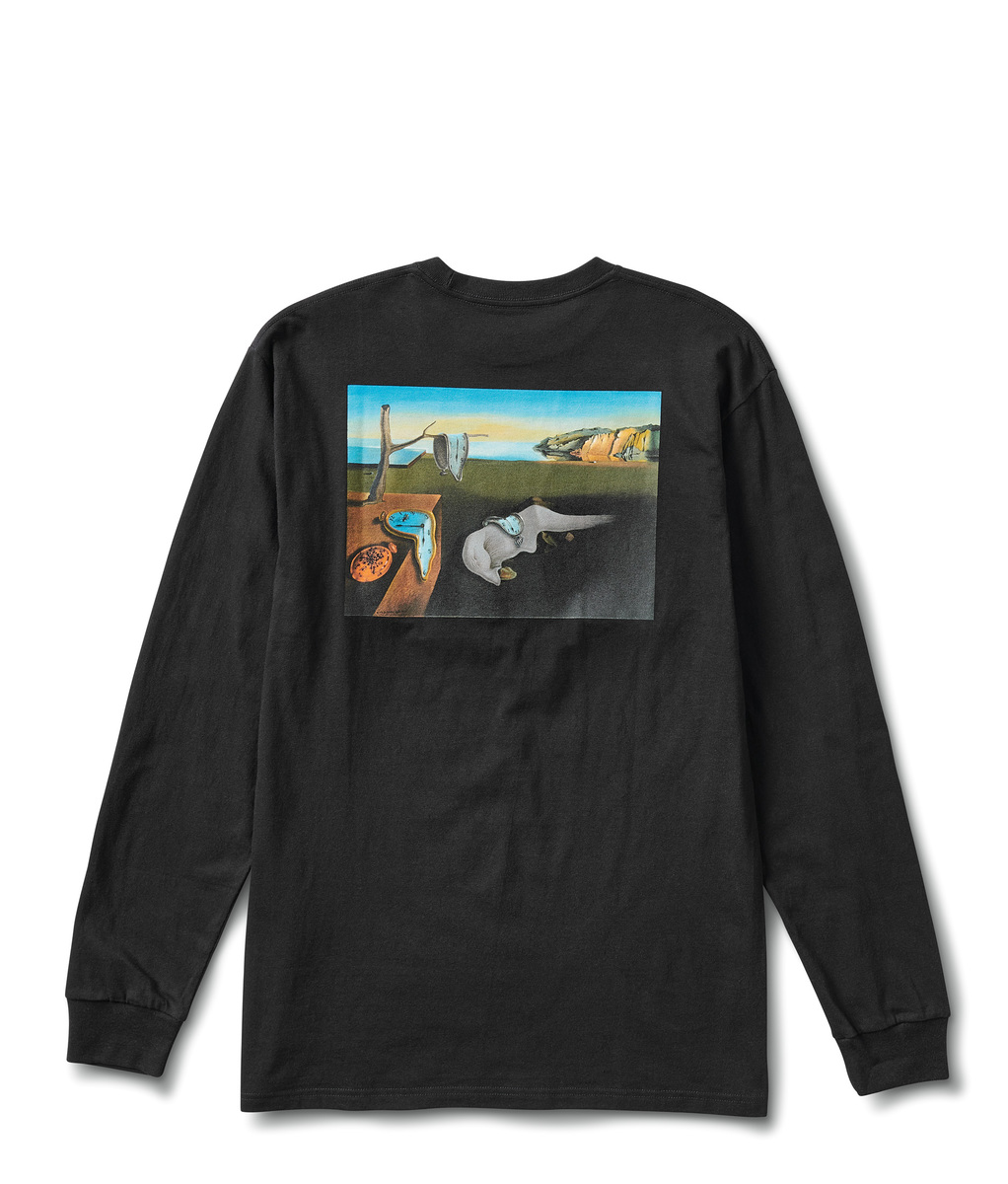 The last release took lead from MOMA's newly re-imagined identity in it's 10- piece collection. Using classic Vans silhouettes and mixing both powerhouses' logos with a colorful interpretation of Vans' iconic checkerboard in bright, bold colors.
Even if you don't know your Dali from your Monet each product was designed with careful consideration for the Classic Vans style and aesthetic, whilst also being made with MOMA's deep appreciation and understanding for art. The Director of Partnerships at MOMA has said that Vans "have a rich legacy of supporting artistic expression...our goal is always to engage a broader audience with modern art. We are thrilled to reach art lovers around the world through Vans' global network."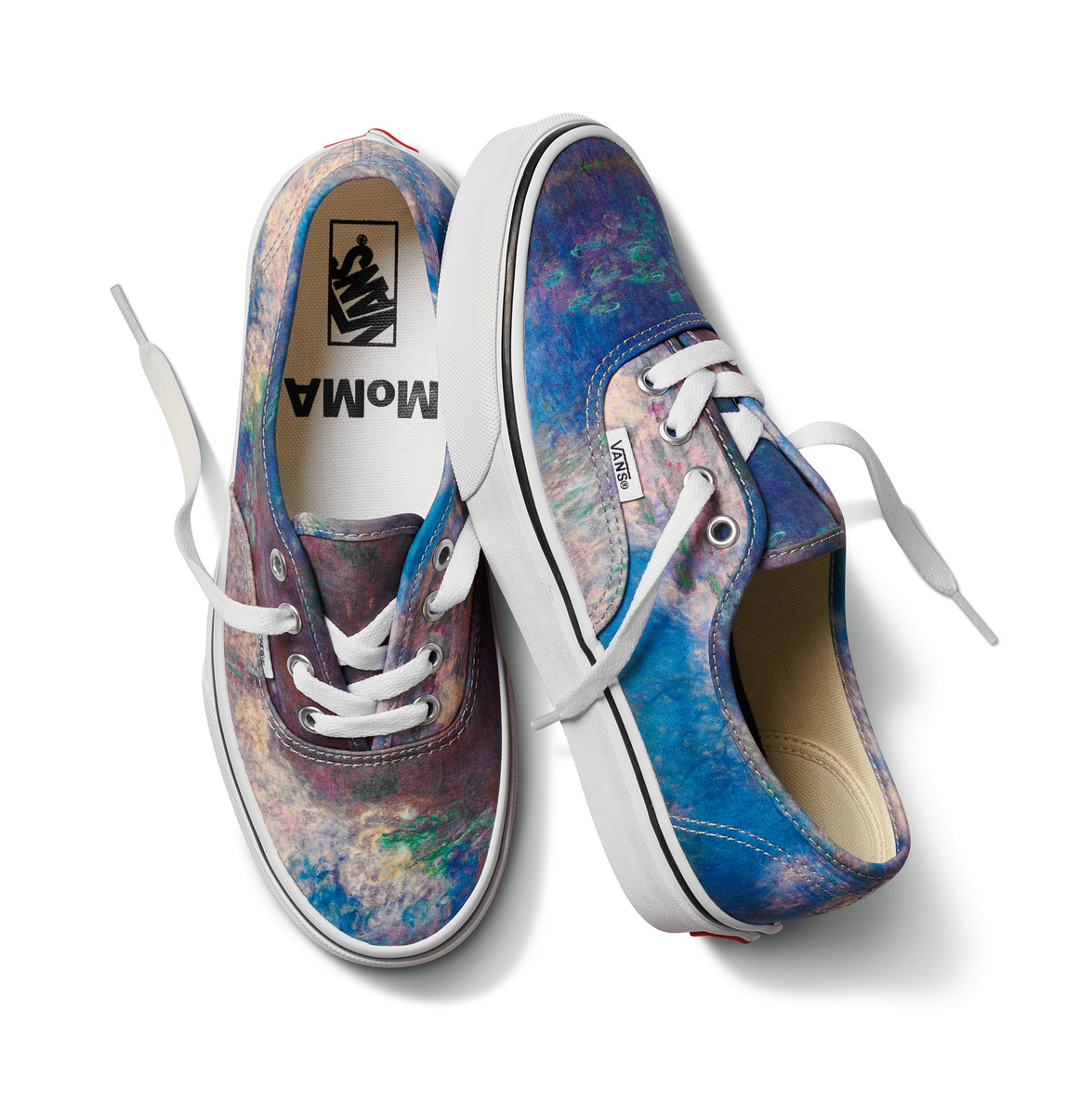 If you're well versed in the different art movements then the are chances that you can find your favorite one here. First off "The Persistence of Memory" by Surrealist Salvador Dali- which was inspired by the subconscious, dreams, and the imagination-has been transferred onto a pair of Old Skool Vans.
Vans' Classic Slip-Ons have been re-imagined to fit the work Kandinsky, the abstract Bauhaus artist, with his abstract forms and signs being placed over the canvas uppers. The print this design is based on is called "Orange 1923" and the design is also available in a short sleeve tee, crewneck, and snapback.
A third member of The Modern Art Hall Of Fame featured in the collection is Claude Monet. The impressionists globally renowned "Water Lillies" that depicts the painter's observations at his home in the French countryside have been used to adorn the Vans' Authentic-along with hat fleece and backpack.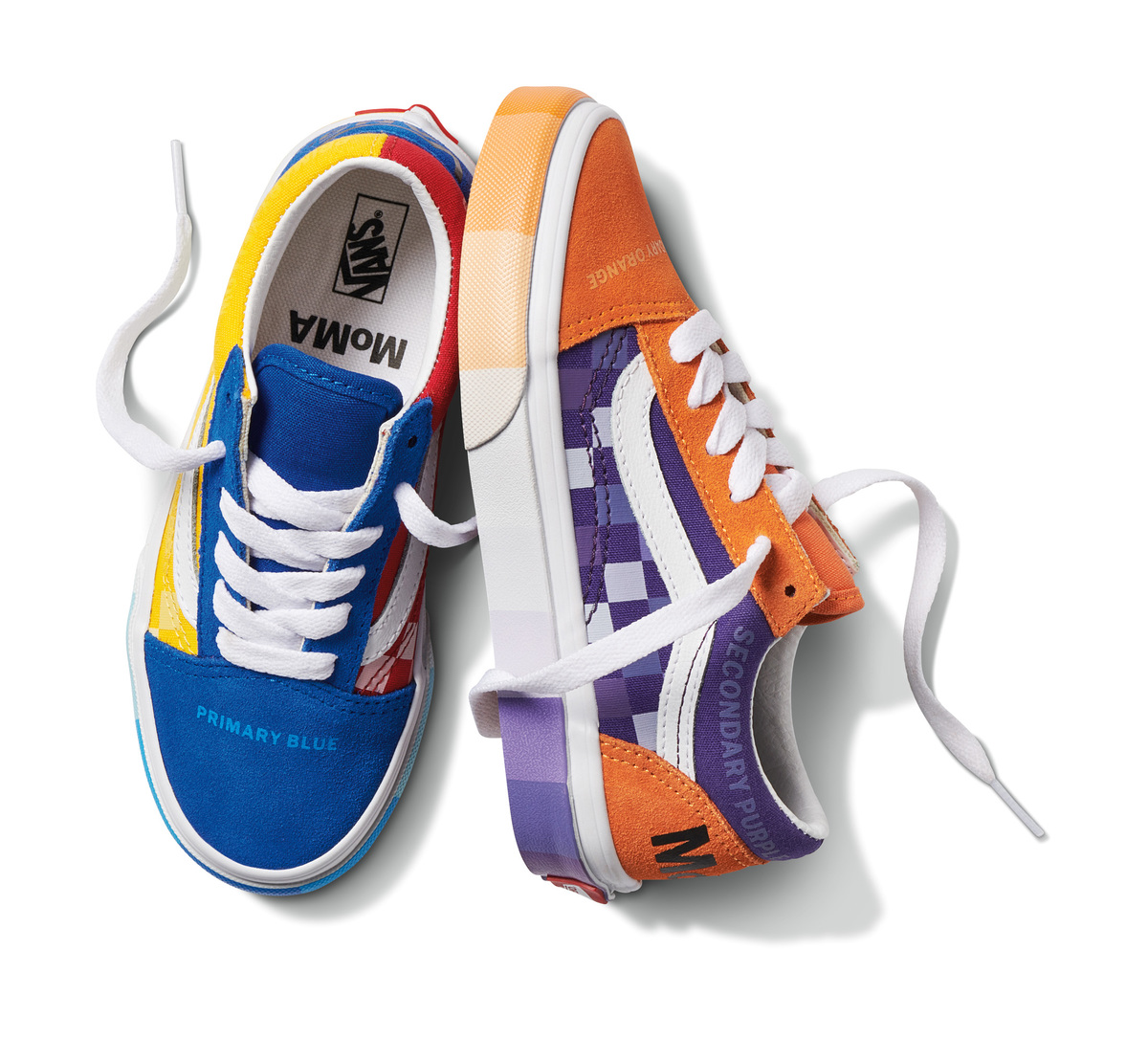 There's also a kids and toddlers range if you want your child to be a future art historian. This range promises to teach your child about color theory and mixing through combining primary and secondary colors in the design- a color weel tag is even attached. Even if your child's interest in art isn't beyond eating crayons, or if you couldn't give a toss about color wheels, then at least the re-designed classics do look cool. To experience the collection and learn more, visit vans.eu/moma.