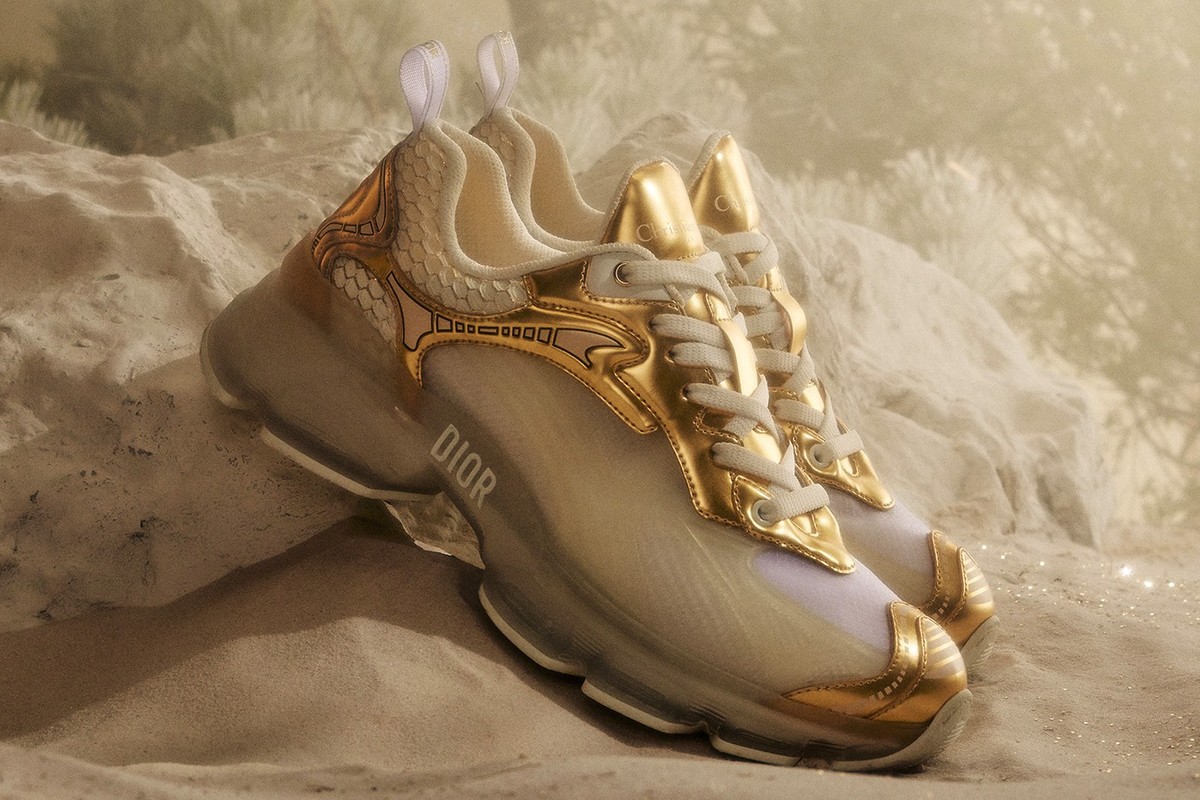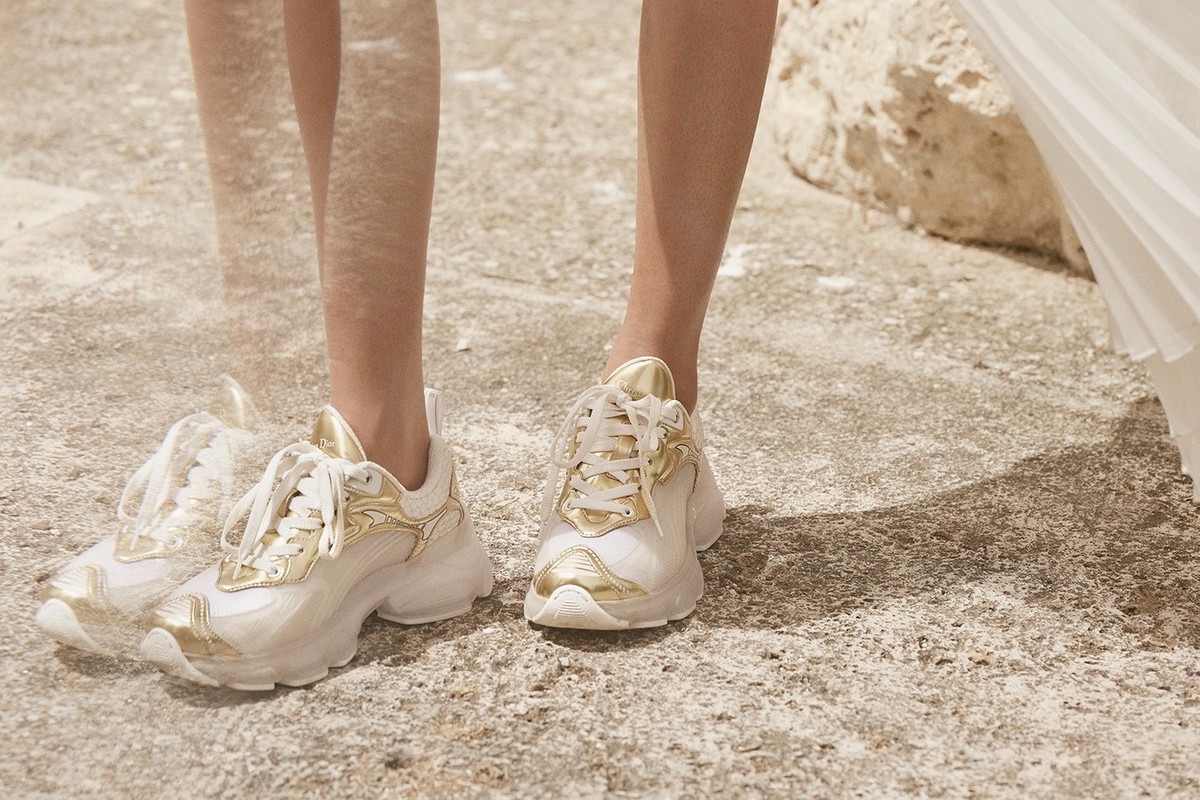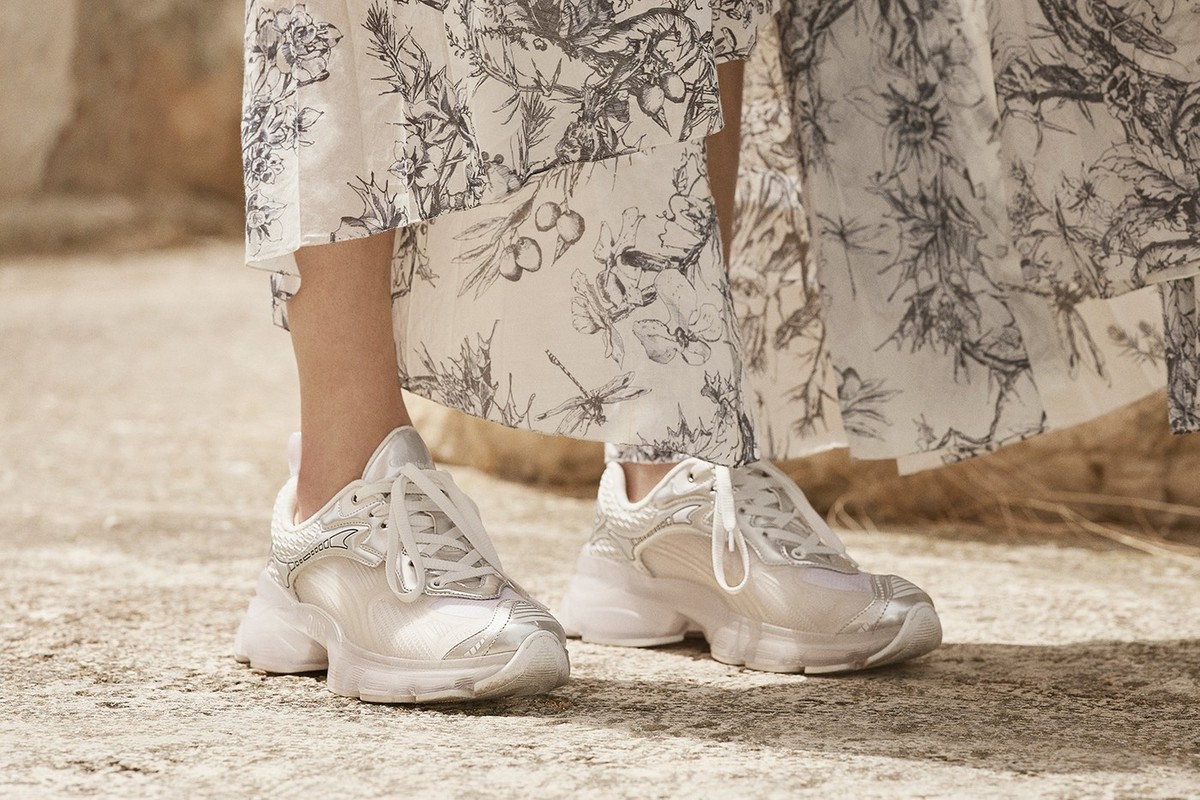 This New Dior Sneaker Will Give You Serious Classy Vibes
It isn't your average sneaker.
This past summer, Dior gave us a glimpse into their new Cruise 2022 collection. From jumpsuits to airy dresses, what really catched our attention was the new Dior Vibe Sneaker. After a few months wait, this sneaker has been officially released.
The Dior Vibe Sneaker has been designed by Dior's Creative Director, Maria Grazia Chiuri. "Vibe" has been designed in two different styles: "Gold" and "Silver." Dior managed to take what is known as a classic running shoe and combine it with their couture spirit.
Both styles take on a combination of white mesh, gold/silver tone leather and transparent rubber inserts. Also, Dior's signature logo is seen on the rear, tongue and transparent rubber sole. Another element featured on the sneaker is a star charm on the back.
The Dior Vibe Sneaker is valued at $1,190 USD and now available on dior.com.
Up Next, The Dior Bobby Bag Has A New Look