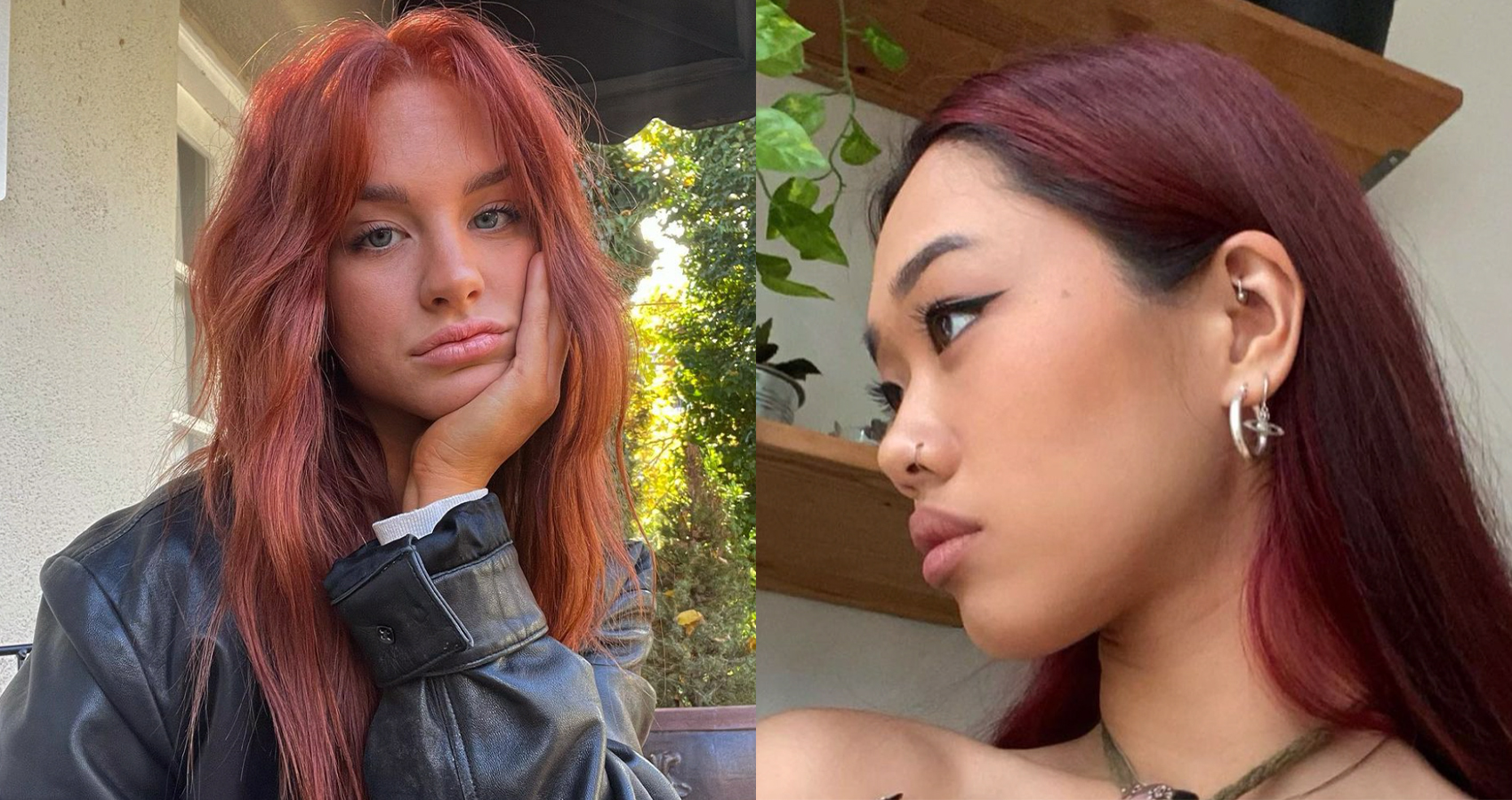 The Red Hair Epidemic
how to take care of your new red hair
With all the Ed Sheeran and Ron Weasley memes going around, you'd think people would want to steer clear of the 'Ginger' look; this fall, however, has brought quite the opposite. After years of bleach-fried ends & wallet-burning balayage, the blonde phase has finally become – what the Gen Z call – Cheugy.
As the start of the season approached, so did the start of what I like to call the "Red Hair Epidemic". People who were once married to their platinum roots and honey highlights, have fully transitioned to post-breakup-like auburn, mahogany, and copper all-over color. Not to say this new trend isn't perfect for the season; our hair colors quite literally match the scenery around us now.
I'm no pro-hairdresser, however I am a special-event hair stylist AND one of those people who drastically transitioned from three years of blonde balayage to full-on copper brown. So, now that most of us – including myself – have unremorsefully said goodbye to our unnaturally blonde hair, it is important to know the facts about how to properly maintain color as long as possible; and of course, which products are best to help with this – because we wouldn't be us if we didn't share them.
First up, some important tips for long-lasting color and maintaining hair health after the hair-dying process.
1. Always, and I do mean ALWAYS ensure that you are washing your hair with cold – basically ice cold – water. This may seem impossible for most of us, and it definitely is not always pleasant, but this simple trick can extend the life of your color by literal months!
2. Along with the cold-water wash, limiting how often you wash your hair will also prolong the vibrance of red-toned hair.
3. Use weekly hair masks or repair treatments. I'll include some of my favorites below, but it is important to keep hair hydrated – both to maintain hair health and keep your color fresh.
Hair oil treatments are also incredible ways to repair and moisturize hair, as well as maintain scalp health and revitalize color and shine.
4. Always make sure you are shopping sulfate-free. The brand you use doesn't really matter to much – no need to blow a bag on shampoos that claim to be 'color-safe'. Its more important to use hair products that are 100% sulfate free. And really, this goes for any hair color.
5. Finally, the best-kept secret to maintain any hair color; use a color depositing conditioner in between salon sessions! This is probably the best trick of them all. Color conditioners will save you money by minimizing salon trips, prevent breakage and damage by limiting the amount of chemical processing you put your hair through, help maintain color vibrance, AND deeply nourish the hair through conditioning factors.
Should you take some of these tricks into consideration this season, here are some of my holy grail products for hair health and pigmentation.

Amika 'The Kure' Intense Bond Repair Mask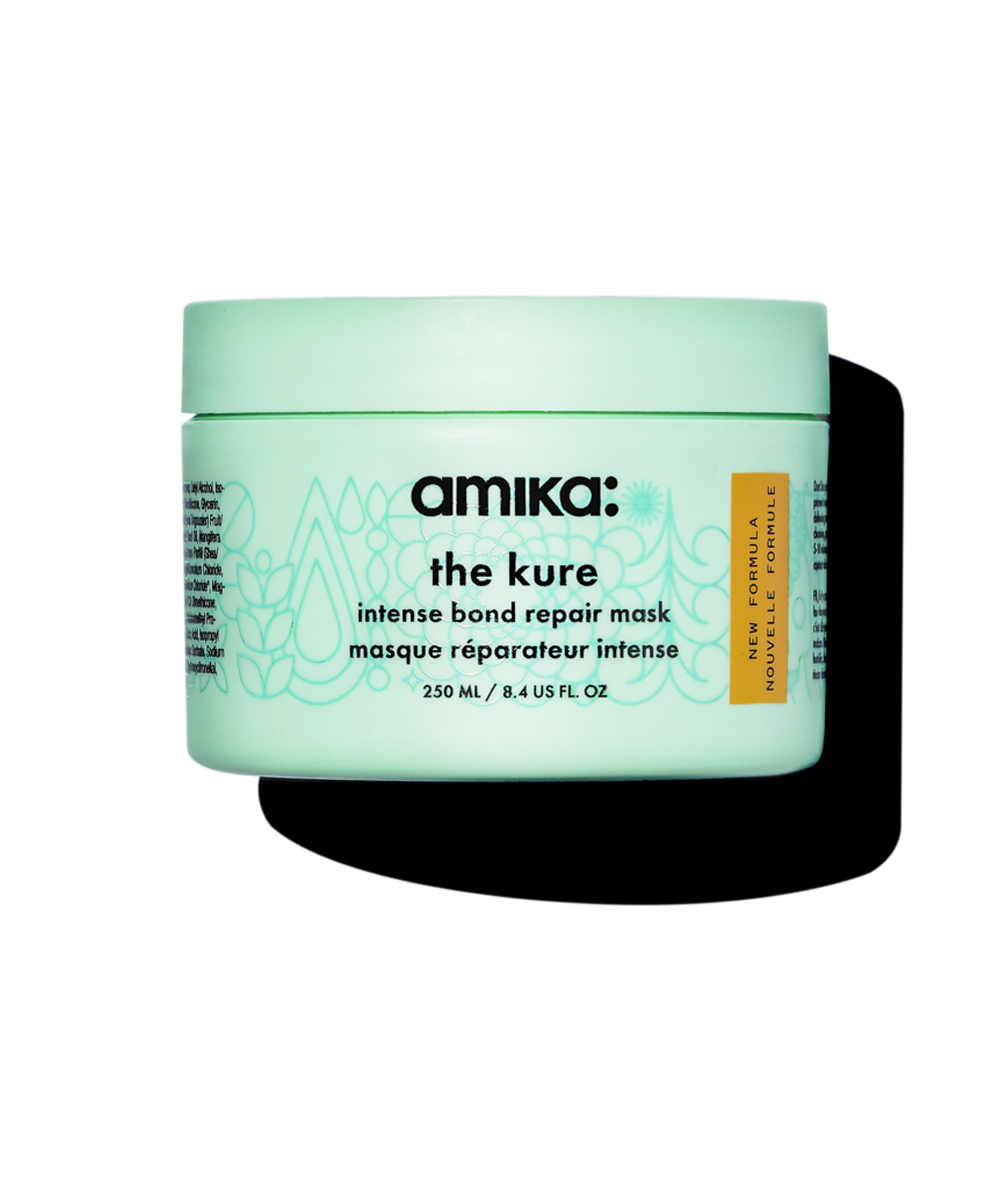 Newly formulated, this hair mask is fully free of parabens, sulfates, phthalates, sodium chloride, petroleum, mineral oils, and so much more. This has become my personal favorite hair treatment after transitioning to dark red. It is color-safe so besides providing rich, intense moisture, it also helps maintain that color we're trying to protect. The Kure mask not only repairs damaged hair, it also prevents any future damage & reduces the amount of visible breakage.
Shop it here for $38

VERB Moringa + Jojoba Treatment oil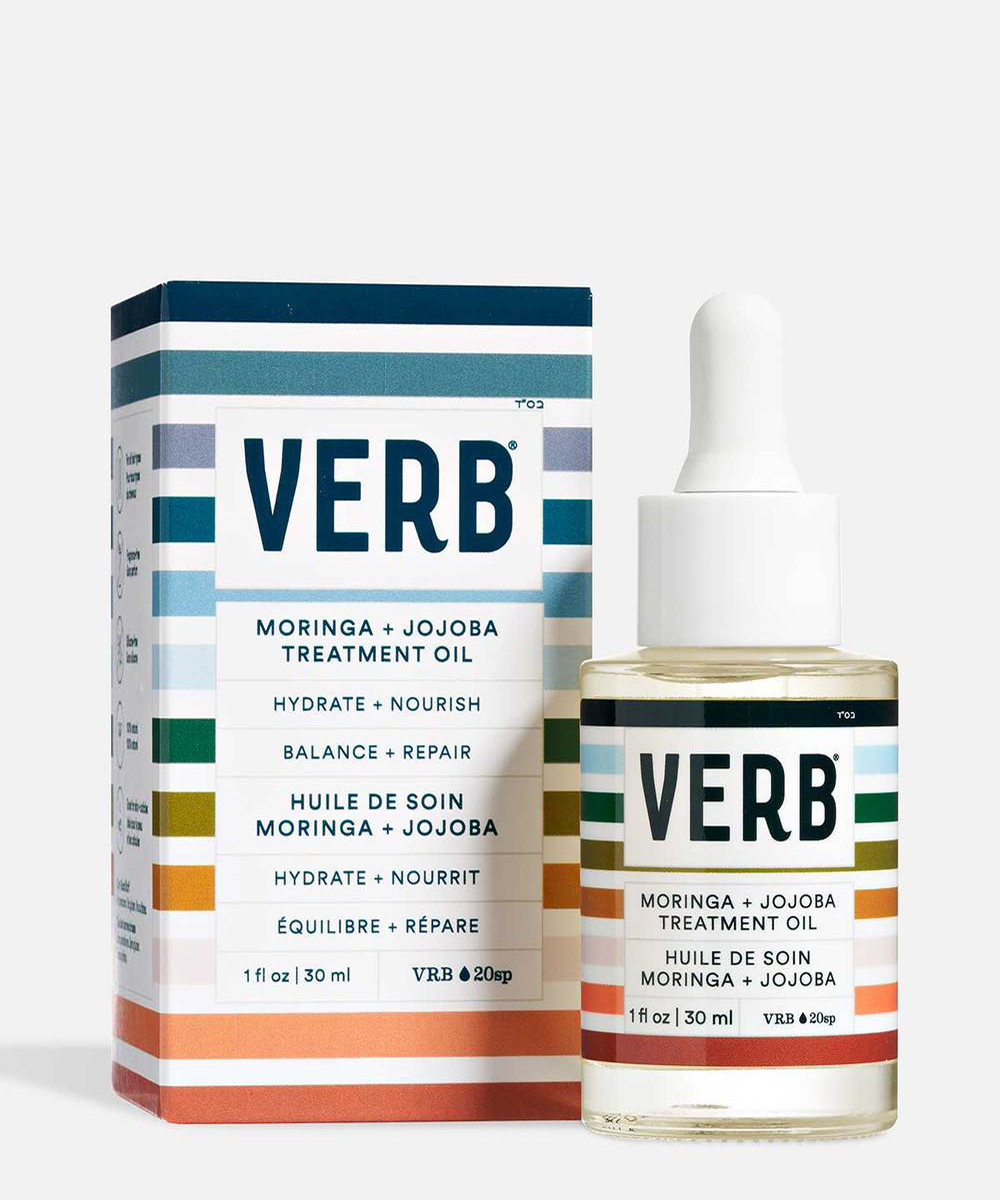 Besides its incredibly nourishing power, this product makes the list because it includes one of my favorite ingredients – Moringa. The Moringa plant has intensely purifying powers that allow this product to diminish any grime or build up on the scalp. The Jojoba oil works to reduce breakage and repair damaged hair. These two together? *chef's kiss*. If you're looking for a hair oil that is hydrating, silicon free, fragrance free, and will work to maintain color intensity – look no further than this amazing product.
Shop it here for $18

Moroccanoil Color Depositing Mask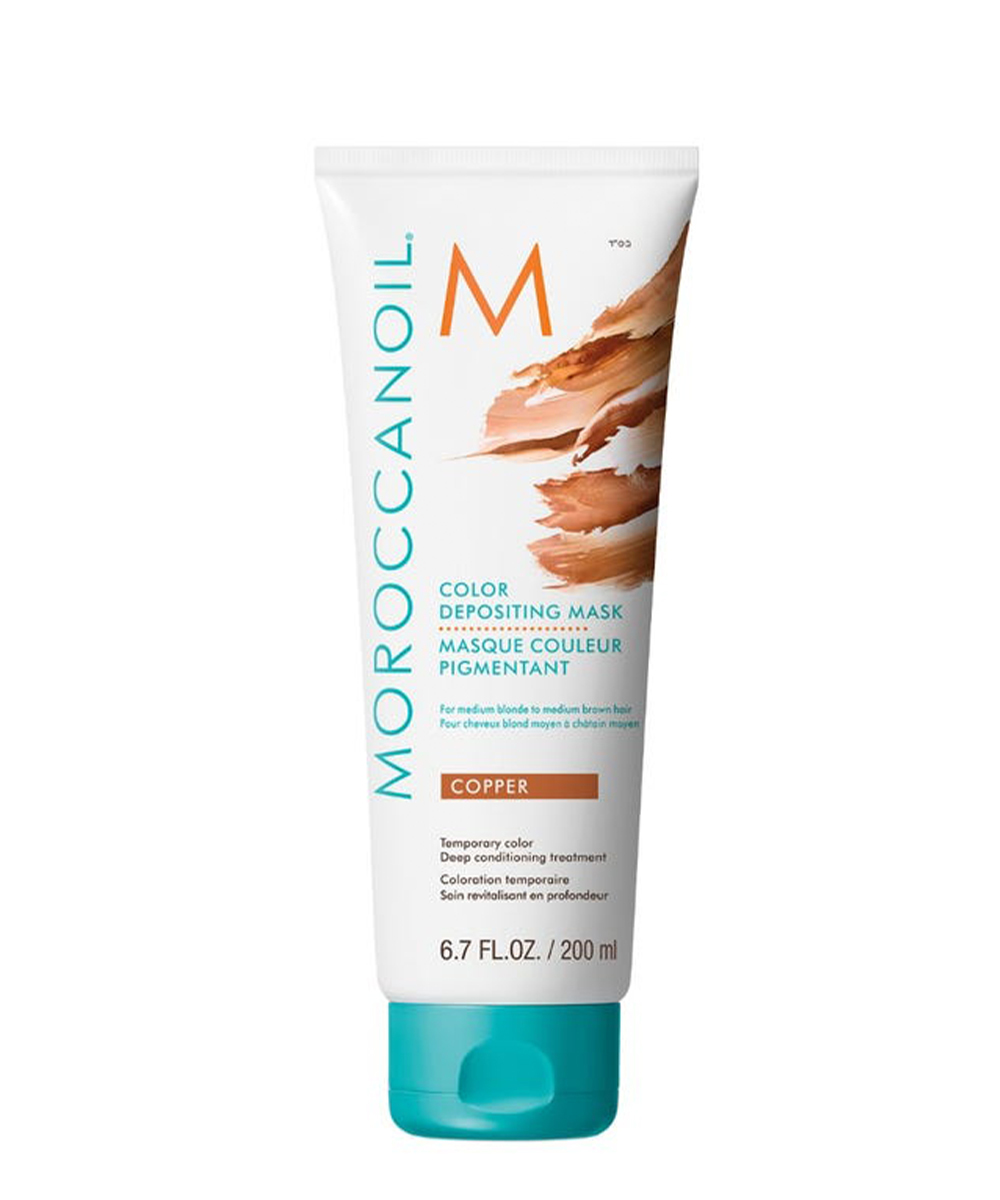 If I could marry a scent, it would 100% be the smell of Moroccanoil products – this one included. This hair mask delivers powerful pigment while also providing the moisture benefits of a hair treatment. The concentrated color is intended for blonde to medium brown hair; however, it is perfect for reviving your already colored hair. This product also comes in a range of nine colors – so if you ever want to switch up from copper to burgundy, you've got free reign.
Shop the copper tone here for $28

Keracolor COLOR + CLENDITIONER NATURALS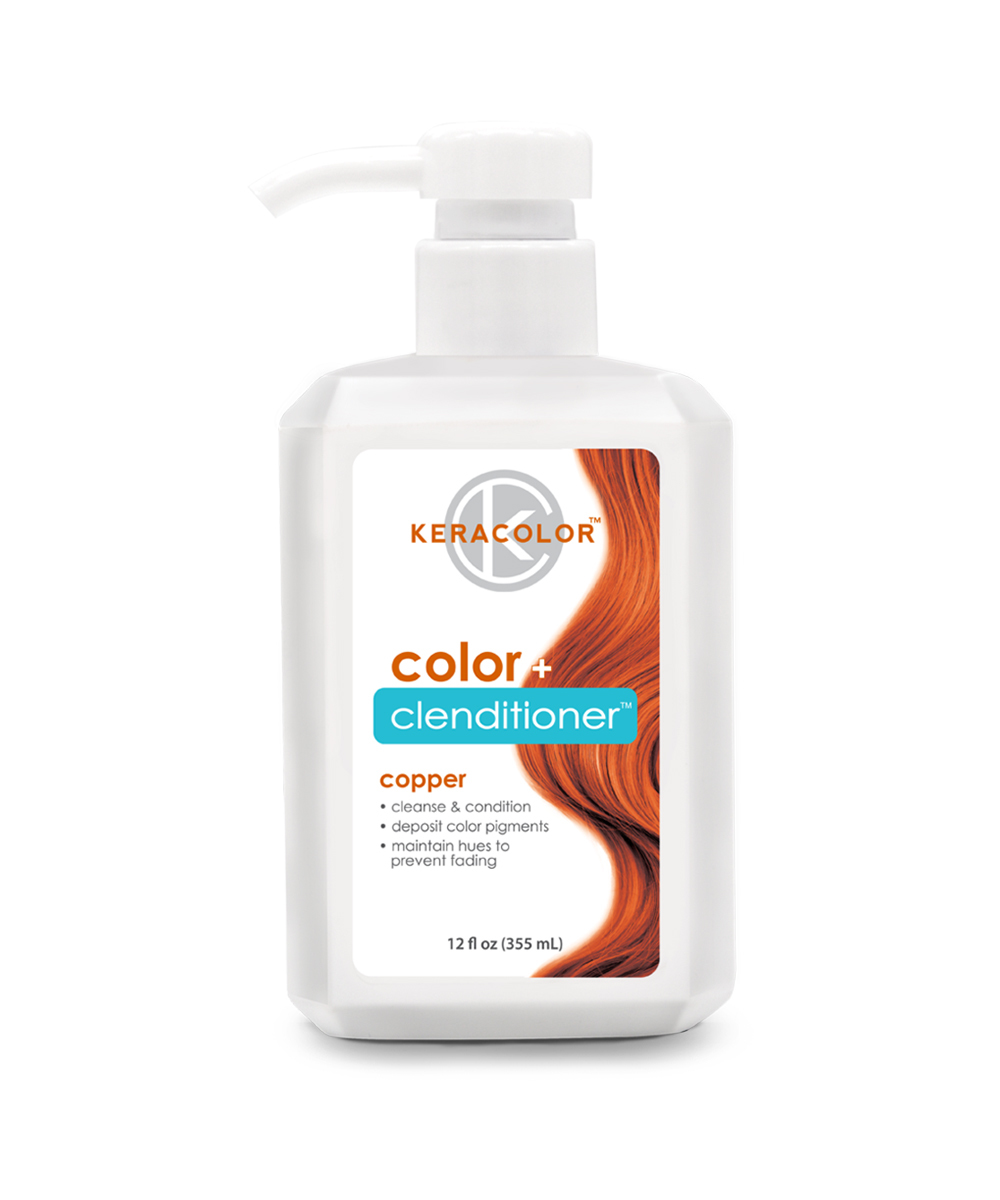 Probably the most pigmented color depositing conditioner I have ever used. This conditioner not only enhances and refreshes color vibrancy, but it also eliminates unwanted tones and can cover up any color 'oopsies' you may want to hide. Available in 19 different shades, the clenditioner is infused with Keracolor's own unique Keratin formula, and contains nourishing oils such as coconut oil, rose hip oil, jojoba oil AND almond oil. This mask is guaranteed to leave your hair silky and your color revitalized.
Shop the copper tone here for $22