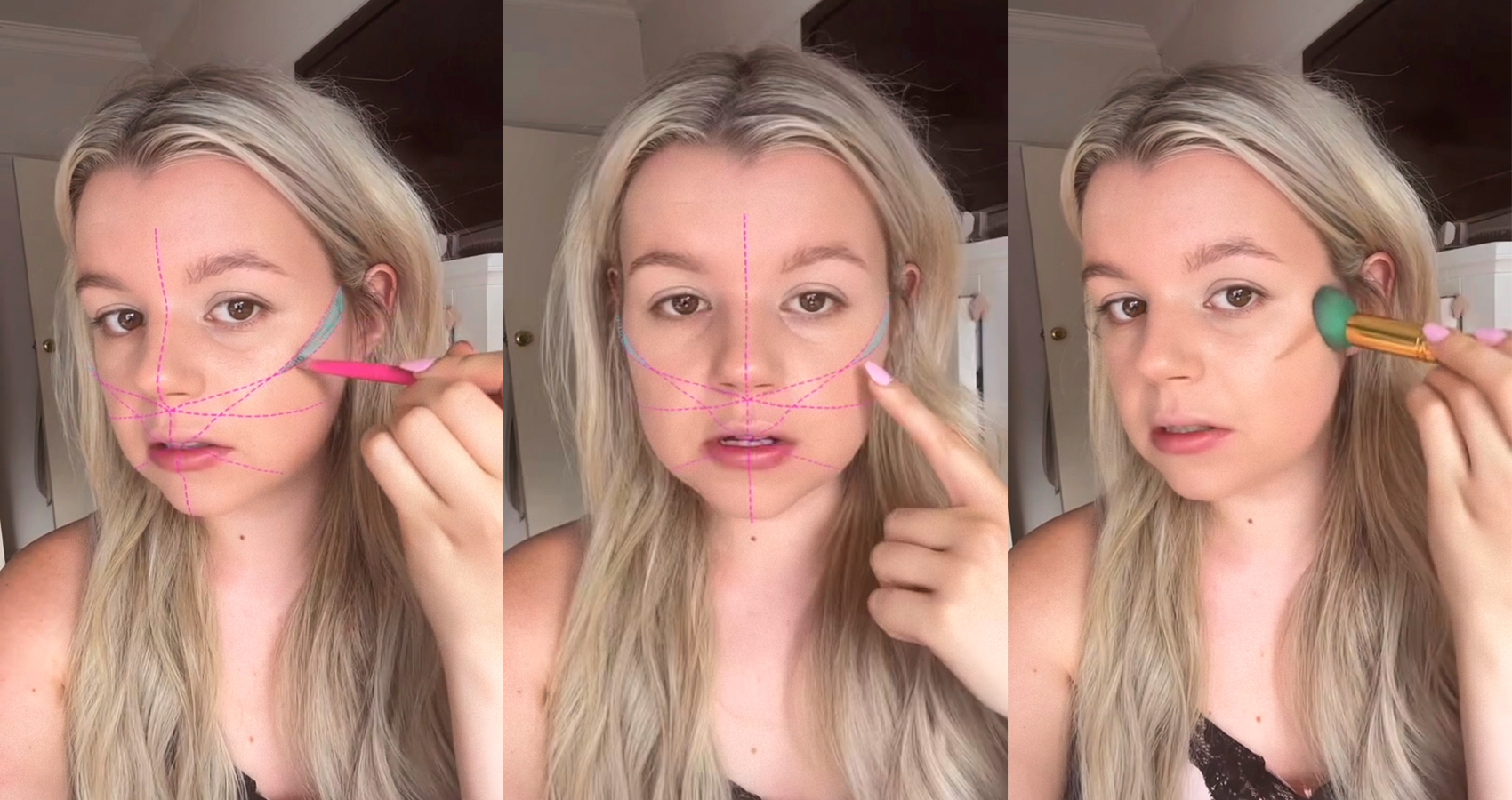 The New Way To Contour Your Face
This new contour hack is going to change your makeup game forever.
This new contour trend has taken over TikTok and we are here for it! Here's how to get the most perfectly sculpted cheekbones using just a TikTok filter.


Created by @gracemchoi, this filter helps you contour your face according to the golden ratio, helps you get a lifted look and creates a perfect V-shape. All you have to do is apply highlighter on the highest points of your cheeks, apply the filter and place your cream contour inside the blue areas.

Apparently, the trick to get a lifted look is to place your contour higher, on top of your cheekbones, rather than right underneath them. This brings the shadows higher, which makes your face look more bronzy and your cheekbones seem plumper.

This type of contour looks great on most face types, and works great if you're going for a youthful, beachy look, or if you're just into discrete, 'no makeup' makeup, since this gives you a subtle lift. Unless you add a lot of product, you can use this trick to get the perfect natural look.

Next Up, Spring Inspired Makeup Products