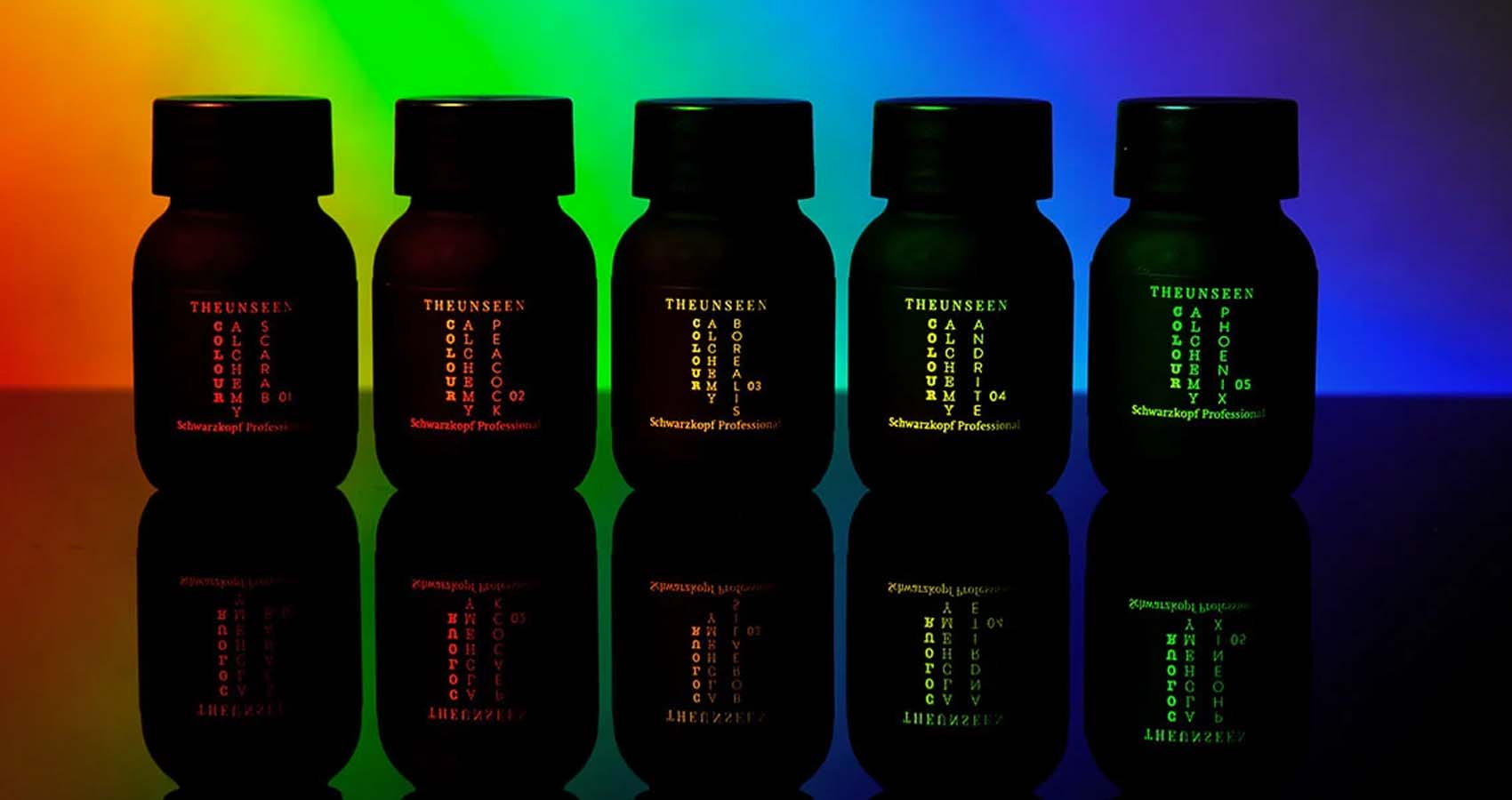 The New Era Of Hair Science Is Here With COLOUR ALCHEMY
A temporary hair dye inspired by nature's most fluorescent hues.
For those of you debating whether cyan locks or fuchsia curls would better complement your style, you may not have to make one selection after all. London-based beauty brand THE UNSEEN dipped into the future with its COLOUR ALCHEMY launch, a holographic temporary hair color. Inspired by peacocks' neon plumes and beetles' polished armor, the brand uses the natural fluctuation of temperature and sunlight to shift which color the hair displays. With the help of structured light technology, COLOUR ALCHEMY curates which wavelengths of visible light viewers see.
According to THE UNSEEN website, the gel lasts until the next wash, does not require pre-treatment or bleaching and can be applied to all hair colors. COLOUR ALCHEMY comes in five shades: Scarab, Peacock, Borealis, Andrite and Phoenix. The speed of the hair color's change depends on the rate at which you move from contrasting environments. For example, if you apply the Borealis shade (which initially appears as iris) indoors and then move to a sunny area, your hair will rapidly transform to clover green, orange and violet hues.
For your next festival, when the sun blazes down on your hair all afternoon, try COLOUR ALCHEMY, an unfamiliar expression of beauty and science. THE UNSEEN ships throughout the UK, EU and United States. You can find COLOUR ALCHEMY here for £66.00 (roughly $79 USD).
Up next, "Crack Open A Diet Coke With Kate Moss, The Company's New Creative Director"