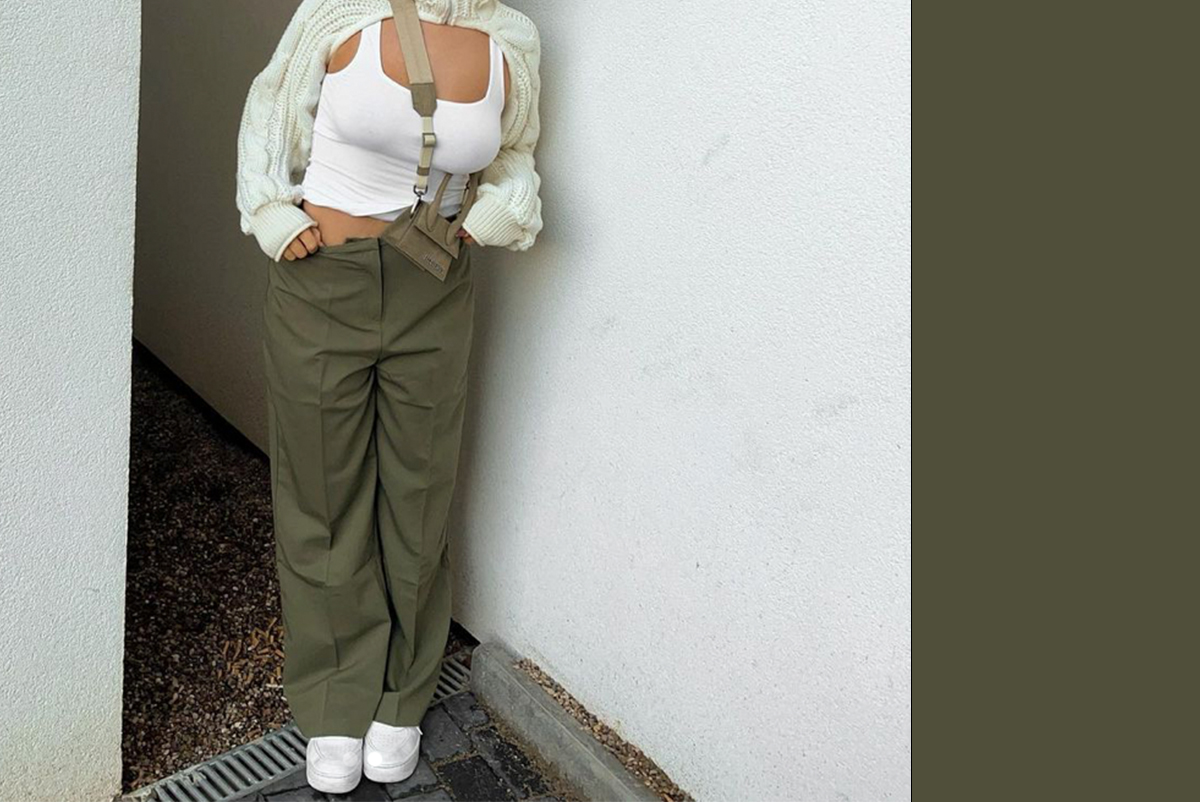 The Latest SS21 Trends To Look Out For
Lets look at what our favorite influencers have been sporting.
As many big fashion houses debuted their SS21 lines late last year we all began to get a sense of what some of the biggest trends could be for this hopeful new year. Now the season is actually upon us, both trends from the runway and old noughties favorites have been seen on our favorite influencers, so let's take a look at some of the most prominent trends in street style right now.
Puffy Sleeves
Up first is the puffy sleeve trend which was largely seen on the SS21 runways from designers such as Isabel Marant who included a range of puffed sleeve blouses and cropped jackets in pastel hues. The trend was also brought back by designers like Givenchy and Balmain in the form of bold shoulder silhouettes for added interest on shirts.
Low-Rise/Wide Legs
Next up is the return of the low rise. Perhaps a little nostalgic throwback to the low-rise denim seen on it-girls of the early 2000s, low rise and wide legs pants are a definite favorite in streetstyle. Debuted on the catwalk by designers such as Louis Vuitton and Chanel, many influencers have taken the ultra-slouchy wide leg office pants into a cool chic silhouette that still oozes comfort.
Shackets
Shackets continue to be an annual practical, yet stylish solution for warmer days that still require a bit of warmth. The most popular styles have seen shackets in beige and brown shades for a minimalist look.
Open Backs
Open backs were very prominent on the catwalks from designers like Hermes and Acne Studios, showing how the feature can be incorporated into formal dresses and more causal blouses as the cut-out trend continues.
Strappy/Tie Details
Finally, strappy details and ties on clothing continue to dominate our favorite influencers' feeds. Whether they be on crop tops to low rise pants with a tie-waist detailing, small ties continue to dominate garments with their dainty presence.
Stay tuned for further trend updates as we hopefully head towards warmer and better days.

Next up, The Biggest SS21 Accessory Trends