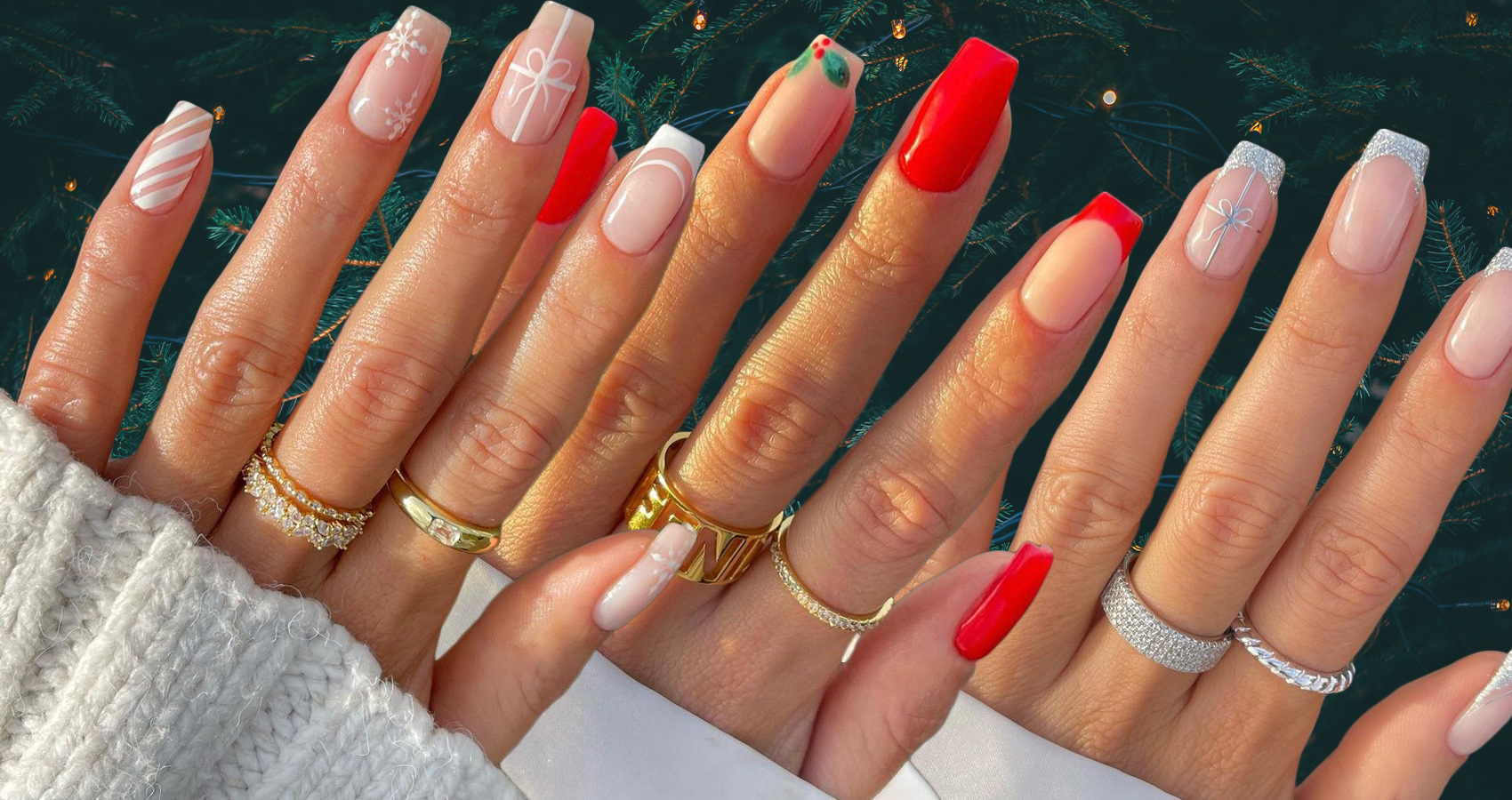 The Best Tips For Christmas Nails
A small break from our daily routines.
Every year, Christmastime is a jolly period where streets, houses, shops and our outfits take on a joyful flavor full of sweetness, reindeer, snowflakes, and Santa Clauses.
The spirit of Christmas is all around us right from the beginning of December, reminding us to prepare for the holidays by celebrating traditions and taking a small break from our daily routines.
Nonetheless, in the preparation frenzy, it is worth planning your Christmas outfits and manicures to avoid looking for a nail technician or an open drugstore at the last minute.
Let's check out the best Christmas nail ideas to inspire you.
What colors are the best for Christmas nails?
Classy red
When speaking of colors, it is no surprise that the shades of red dominate Christmas nails. Red is not only a classy choice, but there is also an enormous pool of ways to use it.
If you set your mind on red, you can go for:
long shiny nails using semi-permanent gel polish that will look perfect for a long time,
shiny, full of color, durable and easy to decorate gel polish,
classic nail polish if you want to modify the shade and decorations on your nails frequently.
It is important to remember that if you want the red shade on your nails to be glowing, you need to opt for a mirror-like glossy polish. As a result, once your nail polish is fully dry, you need to apply a glossy top layer that will guarantee that the color won't come off and won't lose its brightness for a long time.
White and green Christmas nails
Apart from the classic red, white and green colors can also give your manicure a Christmas vibe and go perfectly with your outfits.
If you opt for a white Christmas manicure, remember to finish it off with gold or silver tones. They will fit perfectly and will make your nails more elegant. The same goes for green, but, in this case, it is better to focus solely on gold tones.
What are the best ideas for Christmas nail art? Christmas nail decoration is an area where you can showcase your creativity. The list of beautiful nail designs, including snowmen, snowflakes, Santa Clauses, reindeer, or Christmas trees, is endless; the most challenging part is choosing only a few to try out. Remember, though, that Christmas nail art requires talent and advanced skills in nail decoration techniques. Therefore, if you don't want to put yourself to the challenge, you can use the services of a reliable nail technician.
Nonetheless, if you want to change your decorations frequently, you can opt for stickers. You can easily apply and remove them from nails; they don't require nail decoration skills. As a result, decorating your nails with snowflakes and Christmas trees on top of your nail polish will be simple and quick. All in all, you can go for many possibilities with your Christmas nail designs. Therefore, it is worth it to look into a few Christmas nail inspirations beforehand, decide on the color, length, and decorations, choose the option that will suit you best, and go along with your festive outfits.