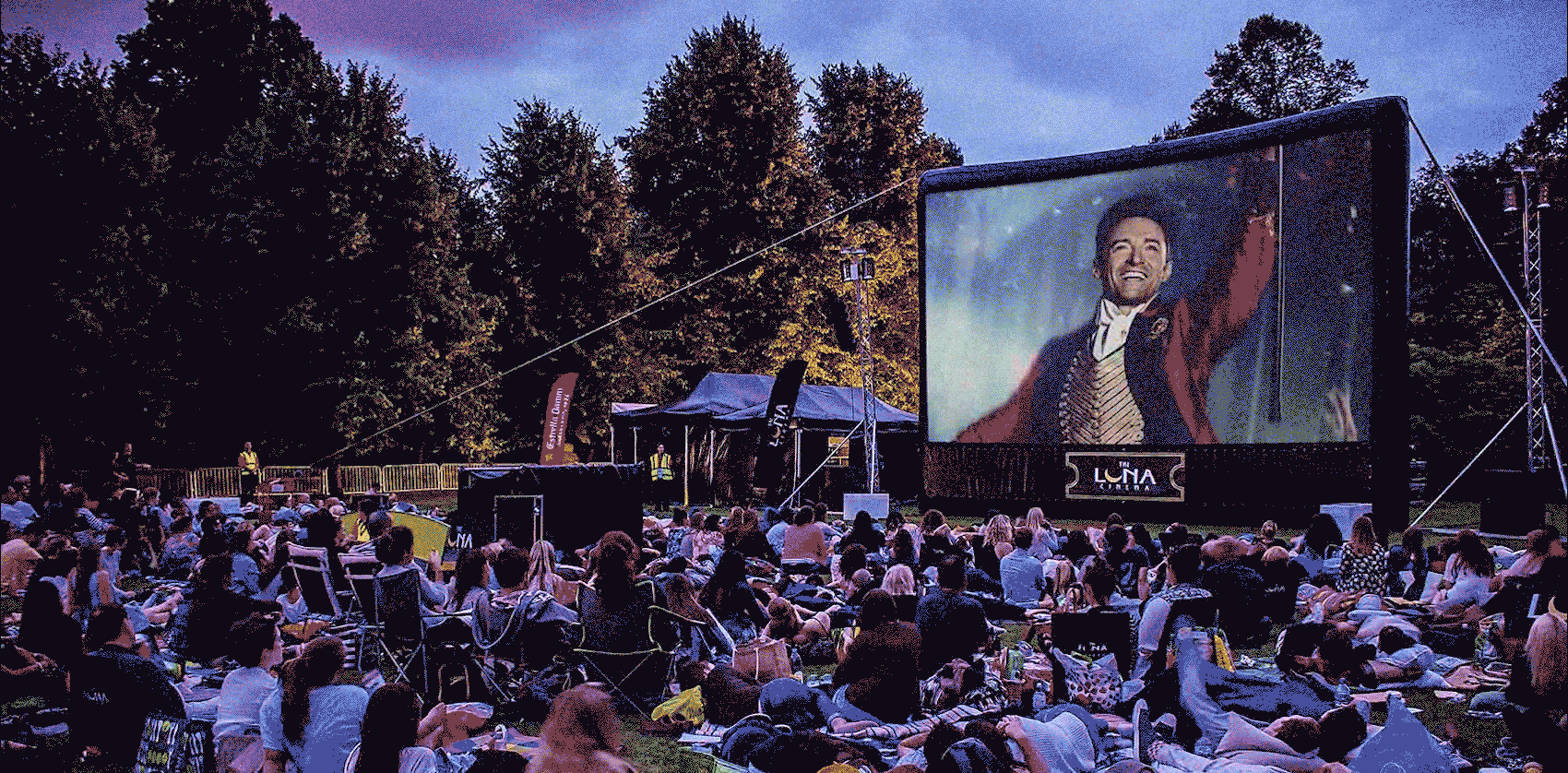 The 5 Best Outdoor Cinemas in the UK
A retro evening under the stars.
If you're in England right now, you're probably over the moon with excitement for June 21st. Maybe you've already planned your outfit for the club, or planned a non-socially-distance get-together with your best pals.
But with the government avoiding the issuance of a straight answer, rumors are flying that the fated all-Covid-restrictions-will-be-lifted rule may be scrapped if the transmission numbers are too high.
But not to worry- we've rounded up the top five social-distancing safe outdoor cinemas in the UK so you can meet up with the gals, demolish a large tub of popcorn and enjoy a movie on the big screen for the first time in over a year.
Roof East, London


What's a list of fun things to do without a shout-out to London? Roof East offers a varied selection of films- from 10 Things I Hate About You to Casablanca- so even the pickiest movie mogul in your group is satisfied. It's situated on the roof of Stratford Centre Carpark and seats are assigned on a first-come, first-served basis. Plus, you can order hot food and snacks from your mobile to your seat.
Prices start at £15.95, book here.
Let's Go Hydro, Belfast


If (like me) you're partial to spending time in Belfast, you might enjoy a trip to the drive-in cinema at Let's Go Hydro. A giant Total Wipeout-style water object course by day, the complex opens its gates at night for cars to park and enjoy its giant cinema screen. Truly the Grease experience you didn't know you needed.
Tickets are £24.00 per car and include pizza, popcorn, and soft drinks, book here.
Adventure Cinema, Margam Country Park, Wales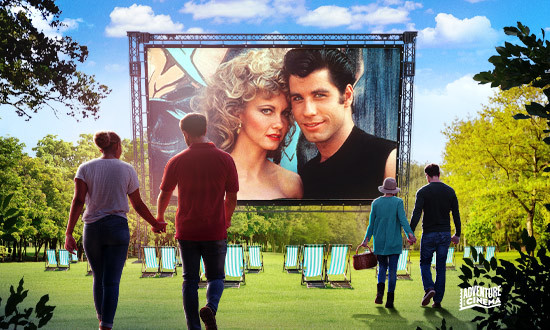 Although this outdoor cinema is only open from the 28th-30th of August, it's worth it for the surroundings alone. Located on Margam Country Park in Port Talbot, the country estate holds a Tudor mansion and a Cistercian monastery. Even if the movie doesn't interest you, there's always something nice to look at.
Tickets start at £14.50, Book here.
Summer Screens, various locations


Summer Screens may be the best outdoor cinema on this list- it has locations all through England, including Reading, Cheshire, and Birmingham, and has a large selection of films. And it's aesthetically pleasing too. It's the perfect way to score points on a Summer date.
Tickets start at £15.00, Book here.

Luna Cinema, various locations


Another offering with venues up and down the country, Luna Cinema prides itself on showing classic films. Better yet, it prides itself on its Covid-secure events management. Promising to land in 50 UK locations this summer, keep an eye out for Luna- even if you're doing another staycation this year.
Tickets start at £15.50, Book here.
Next Up, Listen To 'Boujee' By DEJA