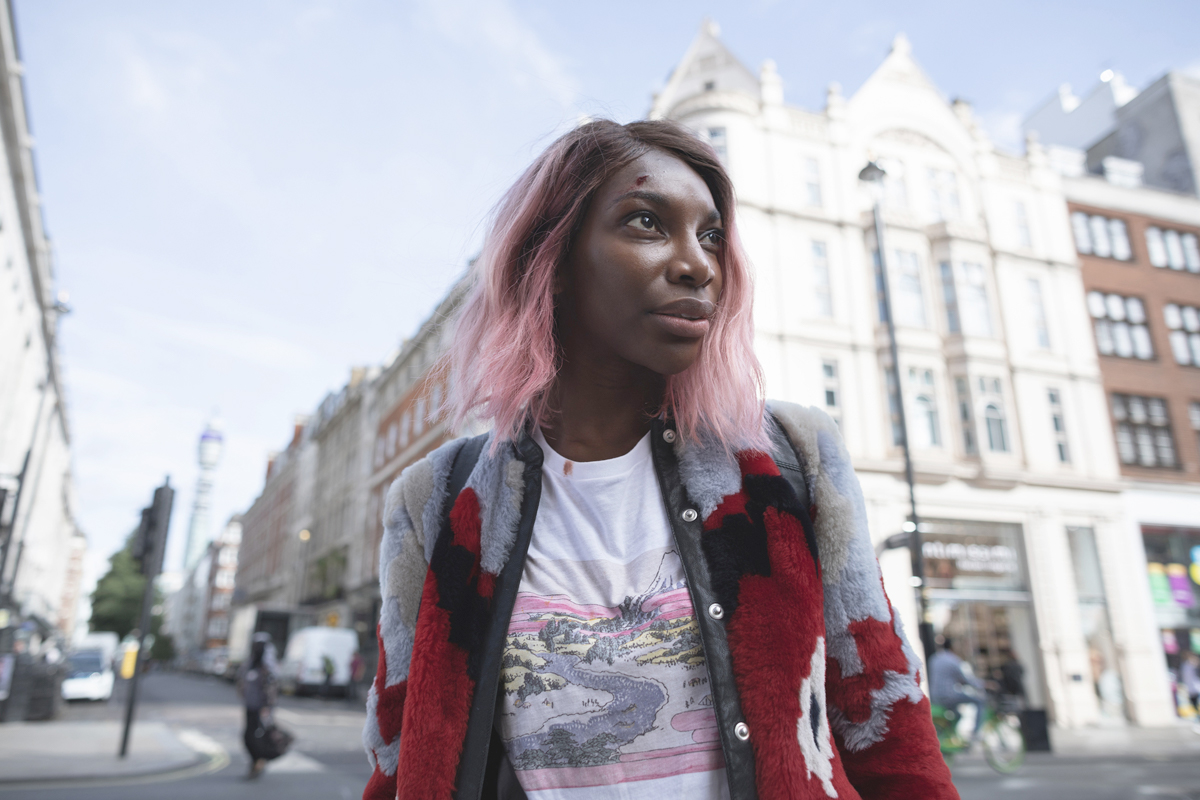 10 Works And People Beyond The White Gaze
Must know creatives who reflect the tapestry of black life.
In light of Black History Month and the much-needed recent racial uproar, we have been confronted, more forcefully, by the pained reality of systemic biases. Across a sprawling range of disciplines, from art to science, our western world has been created for and 'by' the powerful white male. Such widespread acknowledgment is necessary to be actively anti-racist and go beyond the optical allyship that sharing Instagram stories suggests. I know it's easy to reshare and think you are #woke but come on. Do better.
The idea of the 'white gaze' is the assumption that the perspective of those 'speaking' is coming from the racial group as 'White'. This white gaze is omnipresent, it is the viewpoint from which every aspect of our culture has been created. It is the duty of white people to acknowledge this representative privilege and educate themselves further, in order to not make such gaze omnipresent.
To diminish people of color to solely being concerned with racial issues is completely reductive and wrong. Such is deeply problematic as it violates black individualism and the economies of self-expression and authorship. Thus, I strive to promote the following list of artists, authors, television shows, and creatives who reflect the tapestry of black life, beyond that of this assumed white gaze.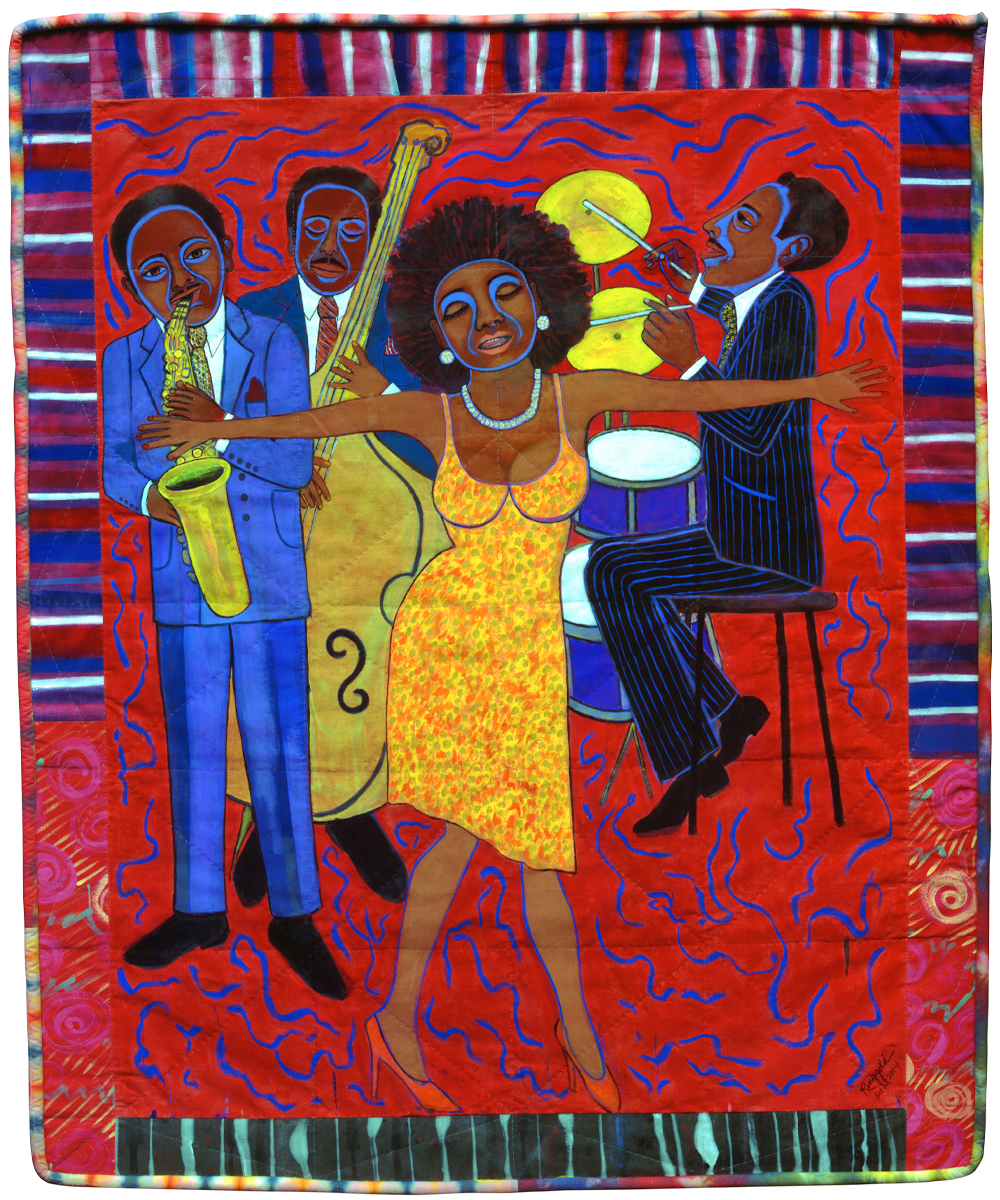 1. Faith Ringgold - American painter, mixed media sculpture and writer who gained fame due to her narrative quilts. Her work has an underlying political basis, one which reflects her upbringing in the Harlem Renaissance, New York. I particularly love her works created in the French Collection and her appropriation of canonical artworks. Splendid. For further insight refer to her Tate Talk.
2. I May Destroy You, Michela Coel's most recent endeavor is simply a must-watch. She addresses issues of consent, in a complex and nuanced manner creating characters that are completely believable and lovable. The premise is based on Cole's character and how she deals with life post-sexual assault
3. Edward Unmanful - British Vogues editor-in-chief since 2017 has evolved the beloved publication to celebrate black voices and amplify a diverse visual representation. The glossy mags remain beautiful whilst being significantly blacker.
4. Duro Olowu - Nigerian British designer who places his background at the heart of his collections, for his self-titled womenswear brand. His most recent collection is based on the work of Emma Amos, a feminist figurative artist whose work is equally beautiful and can be read further here.
5. Kerby Jean-Raymond - the brains behind brand Pyre Moss. He uses his fashion in innovative ways to challenge the industry and imbed social commentary within clothing. His work is masterful and completely worth further investigation.
6. Swing Time, Zadie Smith - the story is set in New York, London, and West Africa and follows the path of two mixed-race girls and tracks their dreams of becoming tap dancers. But any and/or all of Smith's work should be on your reading list, other examples being White Teeth (2000), On Beauty (2005), and NW (2012)
7. The Good Immigrant, Ed. Nikesh Shukla - A compilation of essays from people who have been racialized, indifferent and personal ways. This collection is heartfelt and humours and highlights the multitude of ways issues of race have reflected on people's lives. Personal favorite chapters were 'Flags' Coco Khan, 'Shade' Salem Godden, and 'The Wife of a Terrorist' Miss L.
8. Amy Sherald - is an American painter who is most well known for her vibrant portraiture, notably illustrating MICHELE O-fucking-BAMA! Her work looks at art historical realism from the stance of African- American standpoint and are strikingly captivating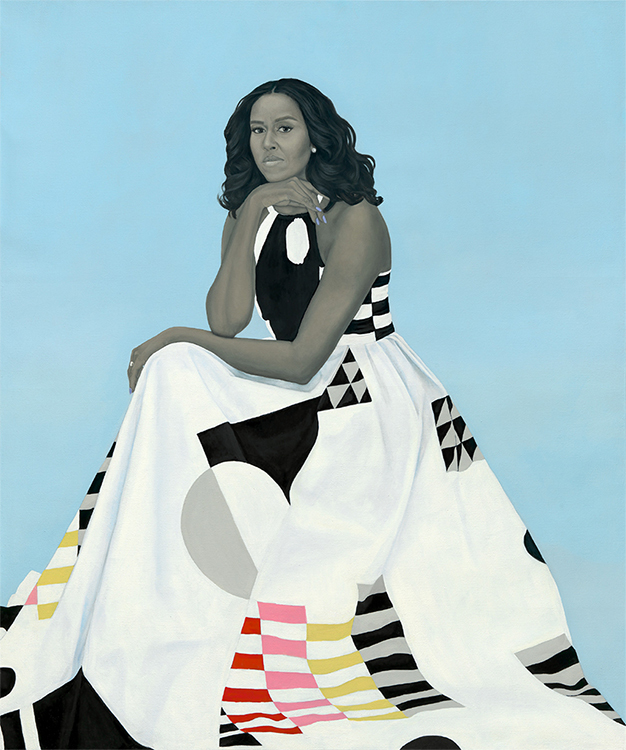 9. Kehide Wiley - New York portrait artists who depict highly naturalistic portraits of black people. He too has painting an Obama, this time President Barack Obama for the Smithsonian National Portrait Gallery. The floral background is luscious and makes me love Obama even more than I already do, something I didn't think was possible.
10. Toni Morrison - all her oeuvre, though one of her most highly acclaimed novels is Sula (1973). Her book tracks the development of her protagonist who matures into a strong determined woman in the efface of distrust felt through the black community.
Up Next, Virtual Resources for Black Women Struggling with Mental Health