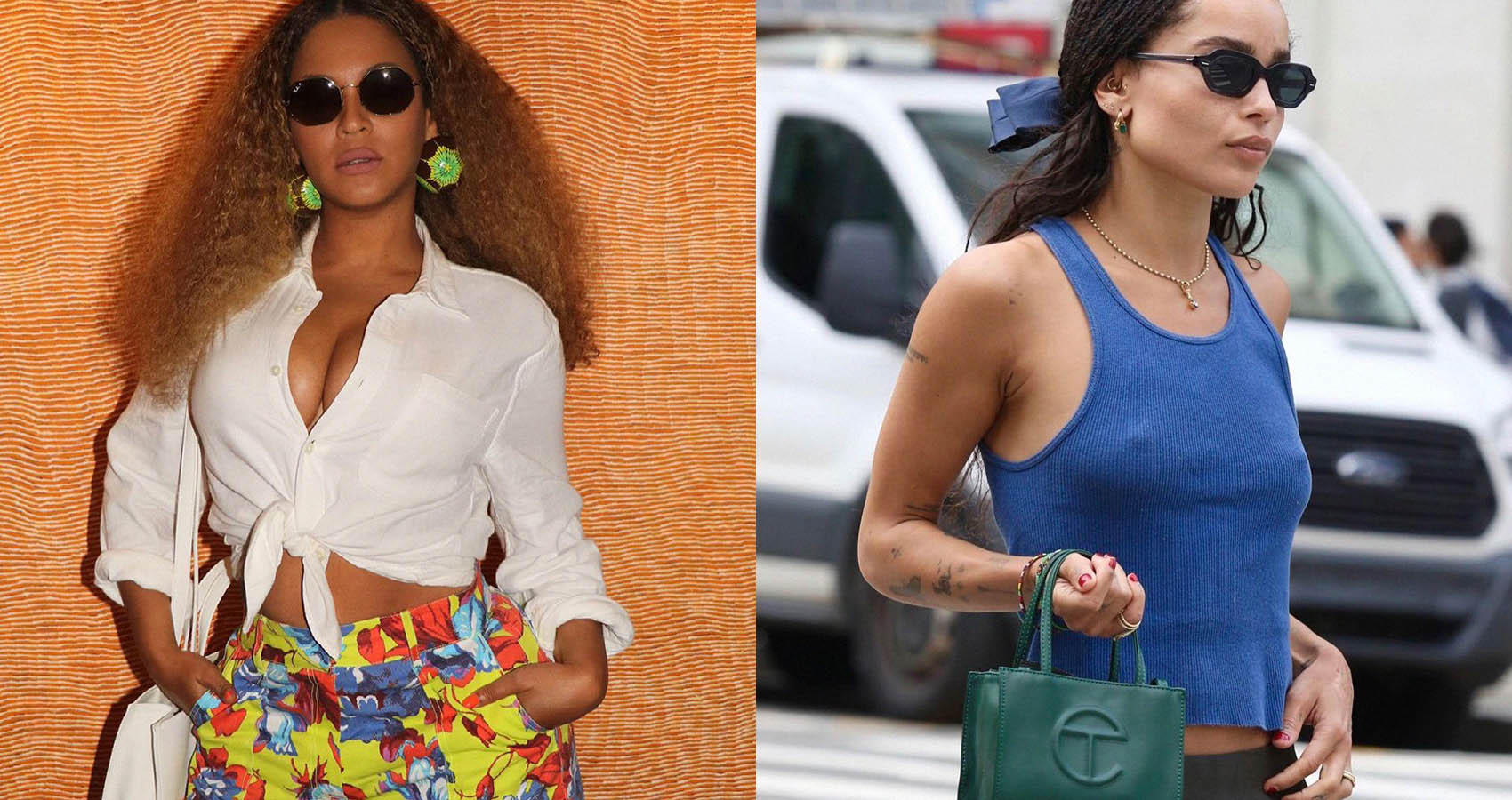 How Telfar Made the Most Exclusive Bag on the Market
How to get your hands on every celebrity's favorite bag.
Telfer's Shopping Bag, or the 'Bushwick Burkin", has made its way into the hands of some of the most high-profile celebrities, making itself one of the most exclusive bags on the market.
Sales of their understated yet elegant bag soared during the pandemic in 2020 after some notable celebs were seen carrying one, including Selena Gomez, Megan Thee Stallion and even Alexandria Ocasio-Cortez.
The bag is known to sell out in seconds, making it a coveted commodity on the resale market. After they were launched on Amazon in 2020, they were cleaned out almost immediately. The brand has even introduced a bag-security protocol to ensure that everyone who wanted one from a drop got one. This involves a pre-sale of the bag with a 100% guarantee to ensure that bots and resellers don't benefit first. Regardless, the bag has been known to sell for more than three times the original price which ranges from $150 to $257.
After being named one of Oprah's favorite things in 2020, the bag is no longer just a cult-favorite. The Telfar brand has gained respect for placing inclusivity at the top of its priorities, encouraging the unisex interpretation of the bag, including diverse faces in its marketing campaigns and making the bag from vegan leather. Furthermore, compared with other designer bags, $150 is a low price point, meaning we are seeing it not just on the arms of celebrities but lower profile influencers such as @bernielevv and @xlatir on Instagram.
The Telfar bag has made its legacy by being both inclusive and exclusive, circulating the celebrity sphere on the arms of the likes of Beyoncé, Vanessa Hudgens and Lil Nas X. Getting hold of one is a challenge, and your best bet is to keep a look out for their next Bag Security Program, the last of which took place on October 5th 2021. You can find more details here!