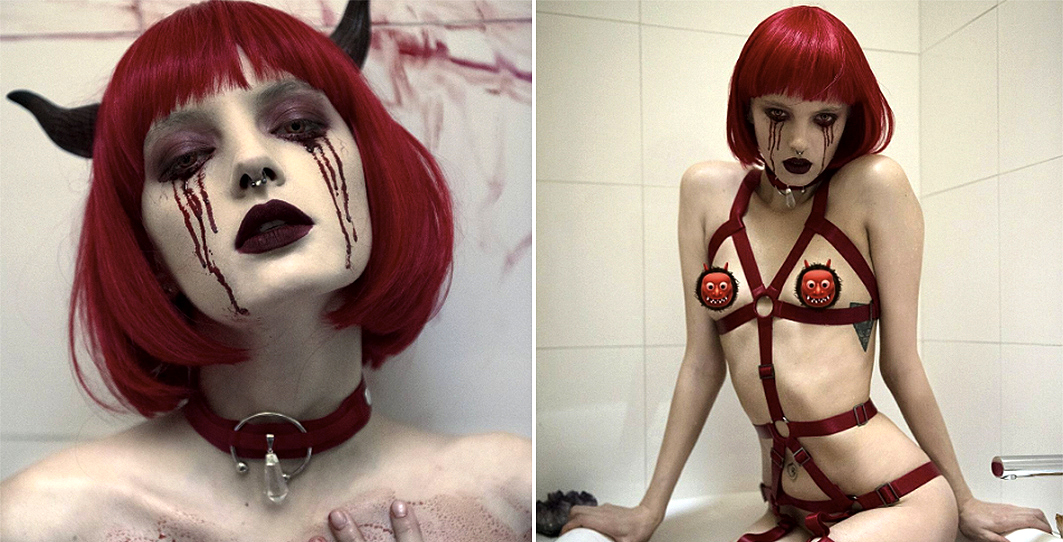 The Must-Follow Instagram For Twisted Halloween Make-Up Inspo
Making scary sexy.
Don't lie. Halloween isn't only your favorite time of year because you're a witch inside: the sexier you can make your costume the better. But screw those tacky, totally non-scary generic costumes every other girl is going for – I mean, who told them dressing as a fluffy pink bunny was scary? You've done the math and Sinister > Sexy.
Enter self-proclaimed evil angel and "BO$$ BITCH" Teale Coco. With an Instagram feed full of her own boutique fetish lingerie and immaculate make-up, the Australian model, designer and photographer is the type of girl that does Halloween all year round. Her latest series of looks includes a "team satan" cheerleader-clown, a horned demon and a terrifying nun – all bondage AF, of course.
If, like us, you still haven't put anything together with just a week to go until the spooky festivities, deffo make this your #Goals.
Still need to get your Halloween look together? Shop a huge range of costumes and accessories here.
For more fetish inspo, check out our Bondage Box review.