Sweet Summer Dresses to Add to Your Wardrobe
The four most fashionable summer outfits.
The summer is almost here, and so have the scorching beams of the sun. As the weather heats up, much of the day is spent contemplating on what to wear. To avoid being drenched in sweat, you should wear clothes made of cotton and similar material. Atomee is one of the top apparel brands available on the market, offering high-quality seasonal items. Their dresses are also trendy and stylish. Dress up this summer with one of Atomee's sassy summer outfits!
When you find a dress that you really adore, you want to wear it wherever you possibly can. Atomee has put up a list of the four most fashionable summer outfits that you can wear this season. The dresses listed below are absolutely swoon-worthy for the summer season.
1. Freya Hollow Out Square Neck Dress
The Freya Hollow-out Square Neck is a short dress made of soft and skin-friendly fabric, making it ideal for summer wear. This gorgeous fashionable dress of Atomee's features a square collar with a high shoulder, long tight sleeves, and a hollow-out design. It is a sexy low-waist splitter dress for women to wear on date nights or at nightclubs. This sexy dress is available in black and white colors. The addition of this warm-weather clothing to your wardrobe will also allow you to show off your sexy curves and body.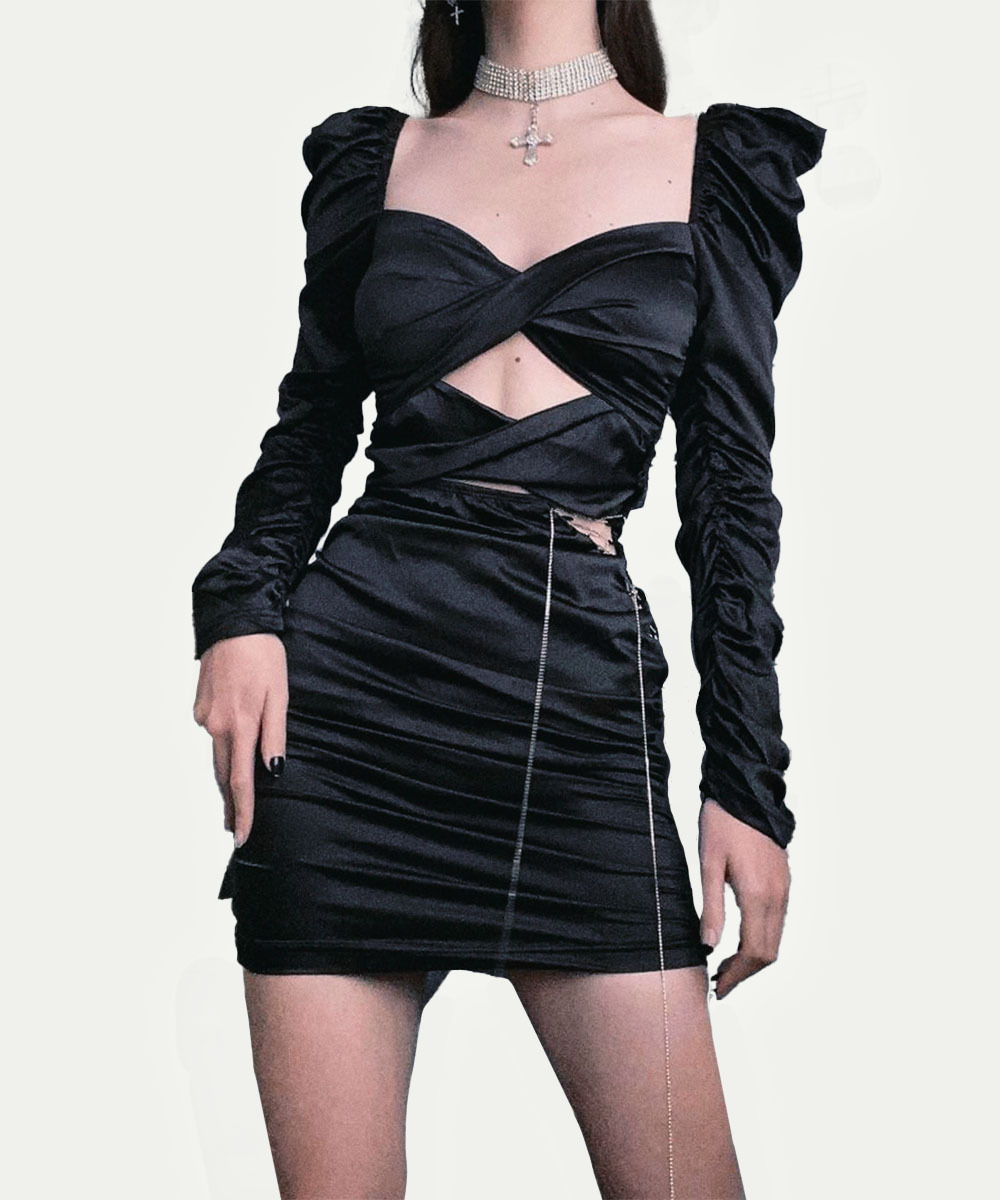 This summer, it is time to show off your sexy body and feel as light as a feather. Dresses that reveal a little skin look great on women. All the exciting reemergence summer activities, including travel, festivities, pool parties, and evenings can be spent easily by wearing Atomee's high-end dresses.
However, when it comes to making a grand impression, Atomees is the only place you must purchase your clothing from. Regardless of your own style or preferences, there is a summer dress out there for you at Atomee's. You must take advantage of the lovely yet reasonably priced dresses from Atomee before they sell out. We really hope that you will find the perfect summer dress that you have been looking for.
2. Ditsy Floral Bodycon Cami Dress
Floral dresses have a naturally feminine vibe to them. It is certainly one of the coolest prints for ladies in the summer. There is something inherently cheerful and joyful about a floral dress, particularly one with ditsy prints that always manage to win people's hearts.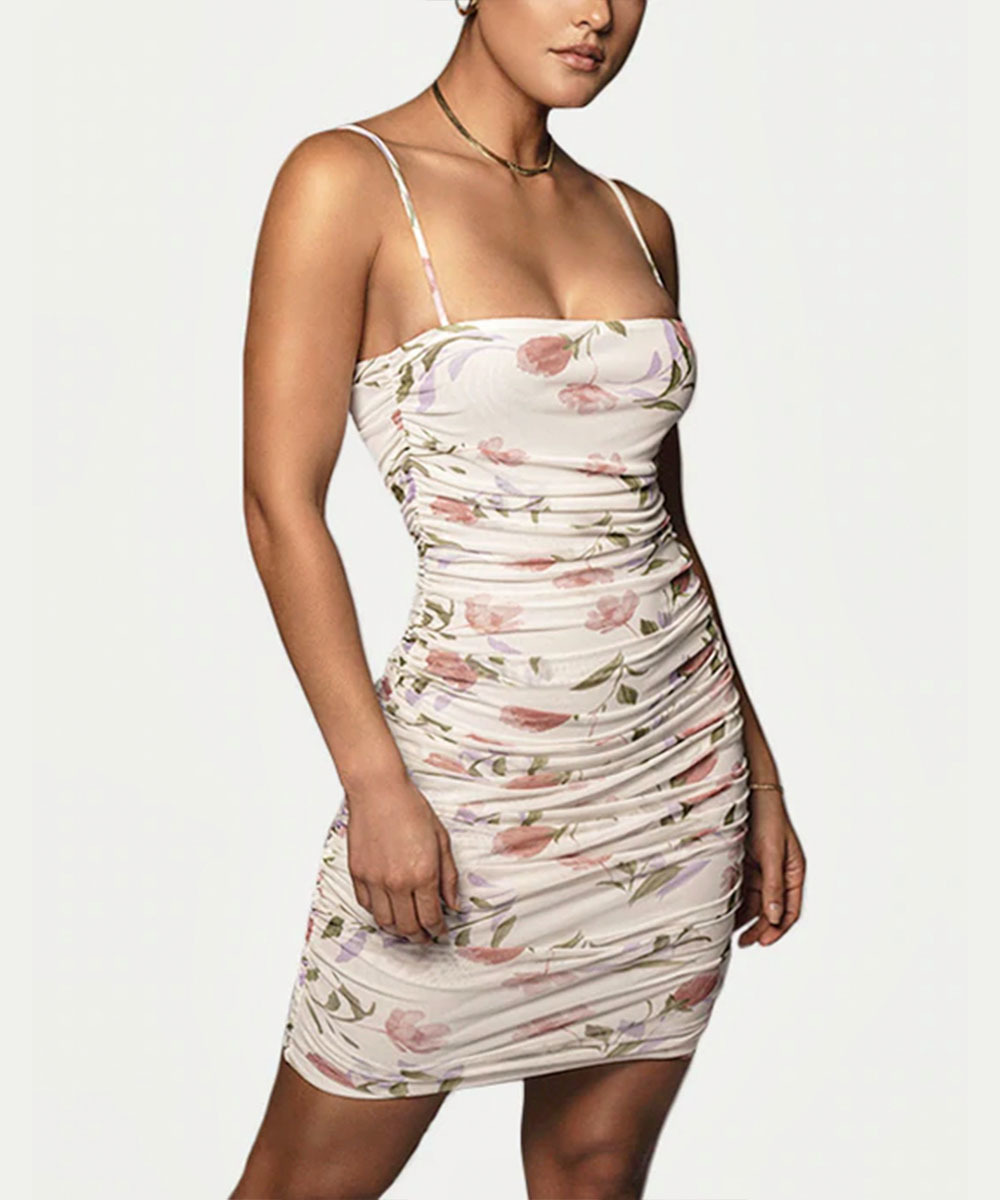 Atomee has a perfect Ditsy Floral Bodycon Cami dress for this summer season that you may wear at parties, cocktails, or clubs. It is a short-length dress available in spaghetti straps and features a natural waistline with medium stretch. A floral bodycon Cami Dress will certainly look perfect on you. Grab it now!
3. Puff Sleeve Belted Bodycon Dress
Turn every head on your way by wearing a puff sleeve dress. The puff sleeve dress is one of the most popular fashion styles in this summer season. This style makes you feel lovely, romantic, and dreamy. Puff sleeves are very flattering for triangle-shaped people because they make the waist appear smaller by making the shoulders look bigger.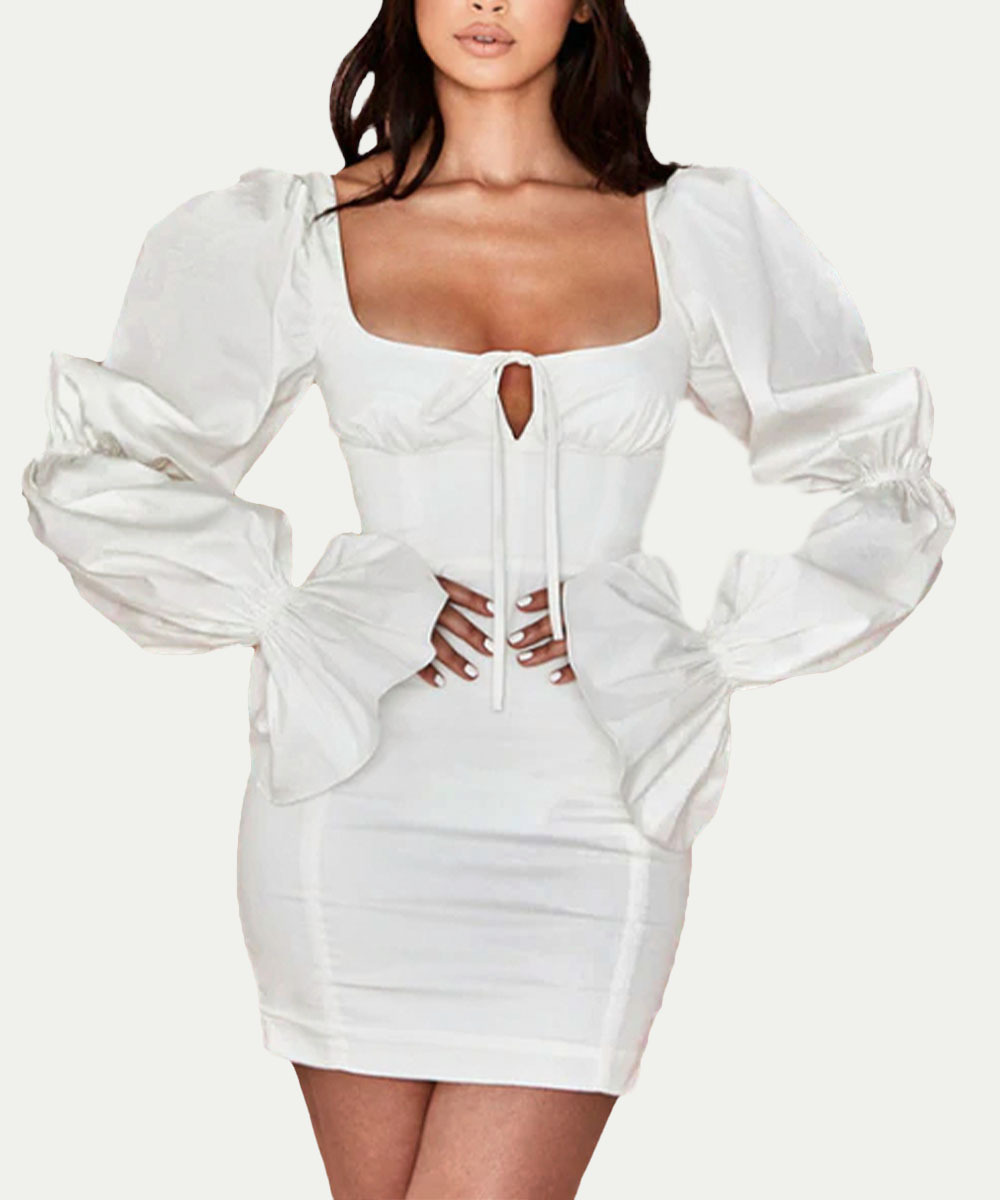 Puff Sleeve Belted Bodycon Dress is in Atomee's gorgeous collection of summer dresses. It features long hubble-bubble sleeves and a square neck available. The dress is available in white color and is perfect for all summer affairs. Style yourself in a ladylike appearance with this Puff Sleeve Belted Bodycon Dress from Atomee's.
4. Tie-Dyed Bodycon Cami Dress
Let your tie-dye dress be the highlight of your summer celebration. This Tie-Dyed Bodycon Cami is a seductive dress that is one of the Atomee's coolest dresses for the summer. It is a short dress that is made of a tie-dye fabric and has a ruched tie hem with a bodycon fit. Because of the blue and orange shades, it has a relaxing impact on people during the gloomy summer months.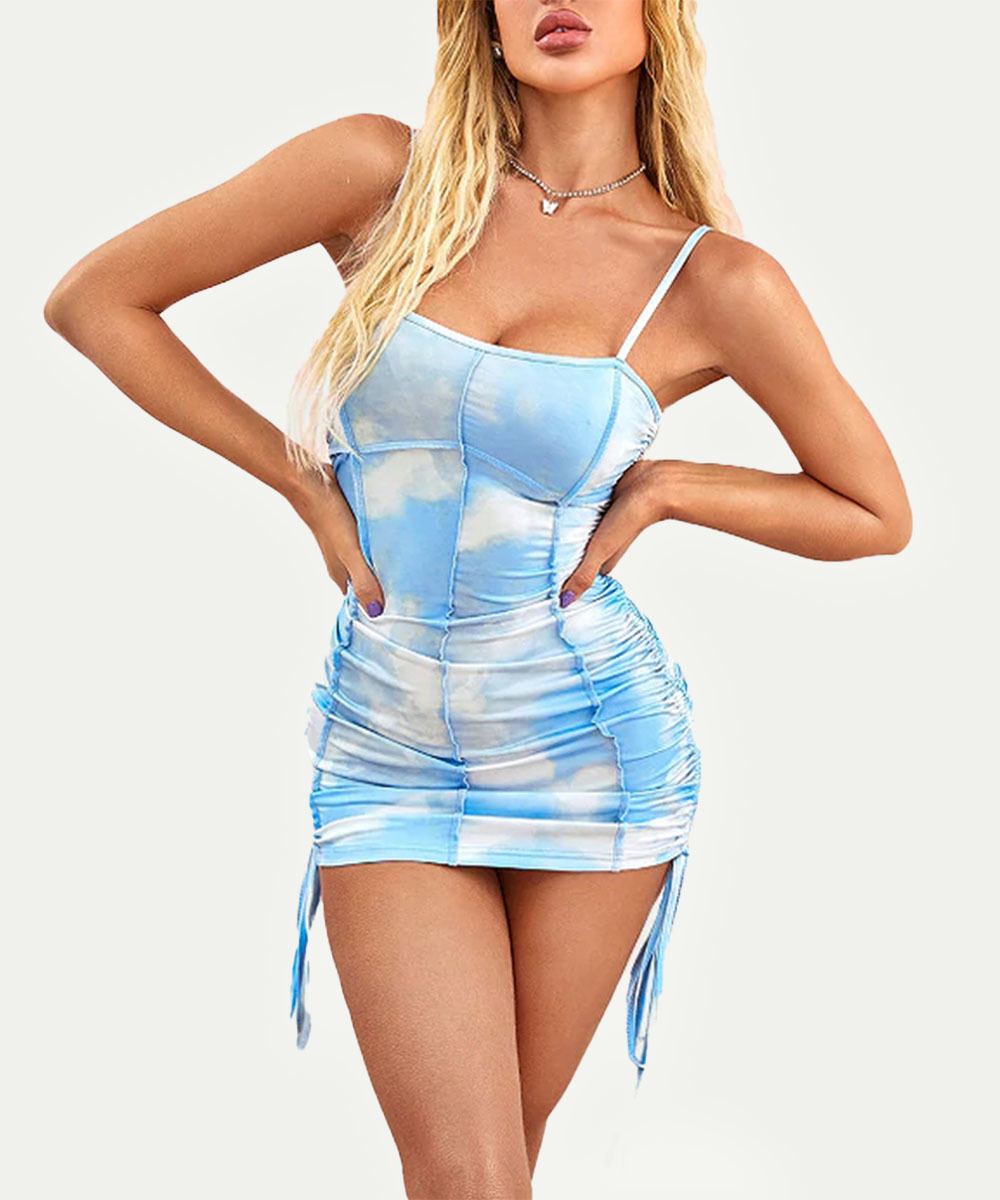 You may complement your outfit with high-heeled sandals and a small clutch, and you are ready to go for a cocktail party or birthday party. A Tie-Dyed Bodycon Cami Dress is a great way to show off your sense of drama while maintaining the ease of the season. This Cami dress is available in blue and orange colors. Get your hands on this cool summer dress now!
Atomee has a wonderful collection of cloth pieces to add to your summer wardrobe essentials. Don't miss out on these adorable yet affordable must-haves from Atomee. Explore Atomee, and maybe you'll find your favorite staple too!
Next Up, Santa Cruz Skateboards Spring 22 Womenswear Collection