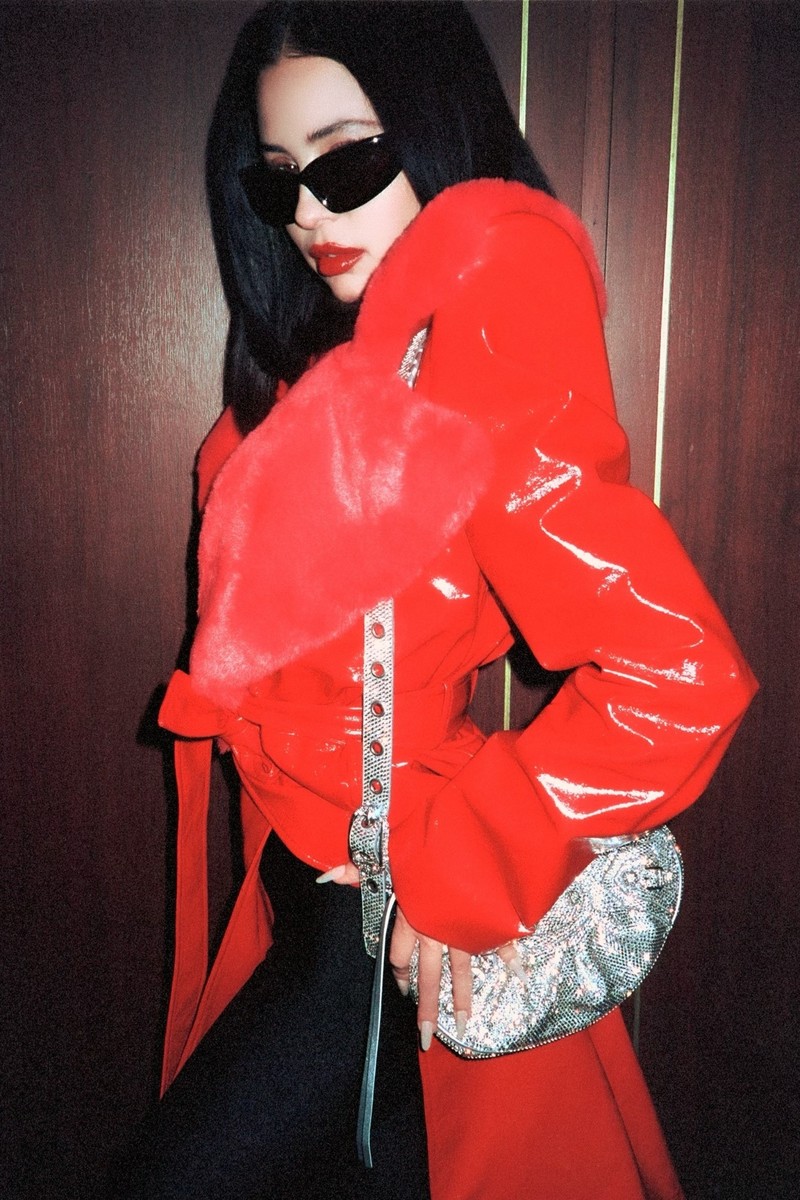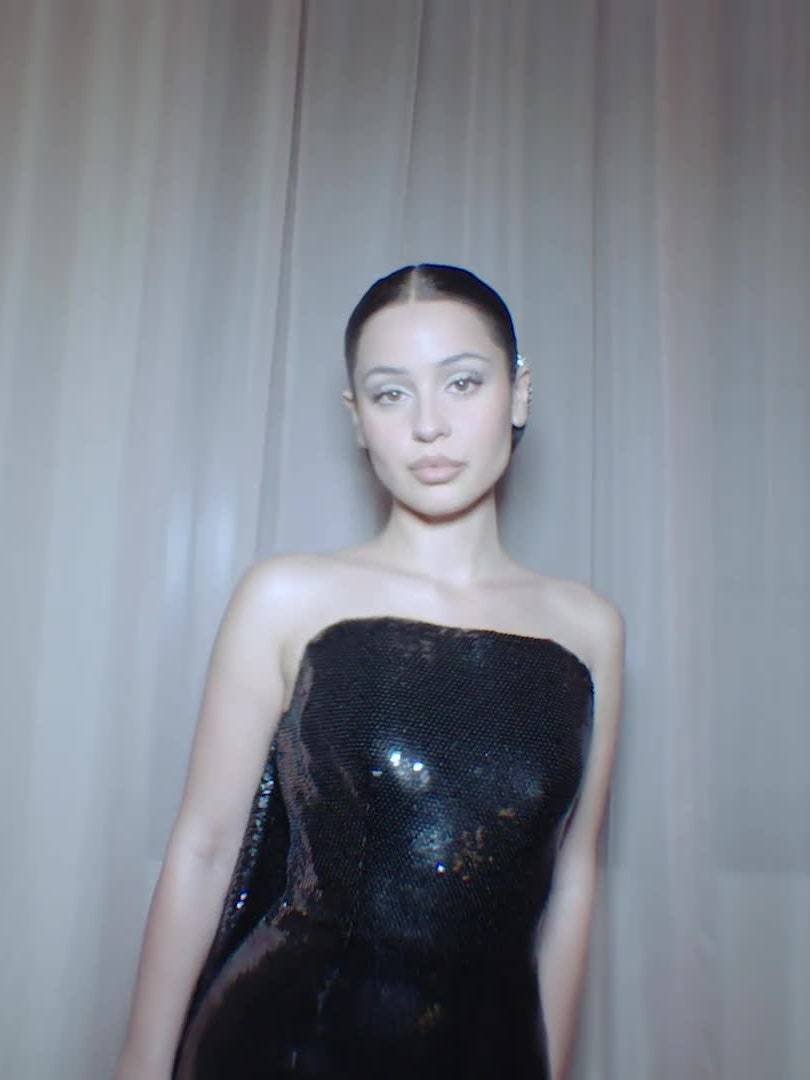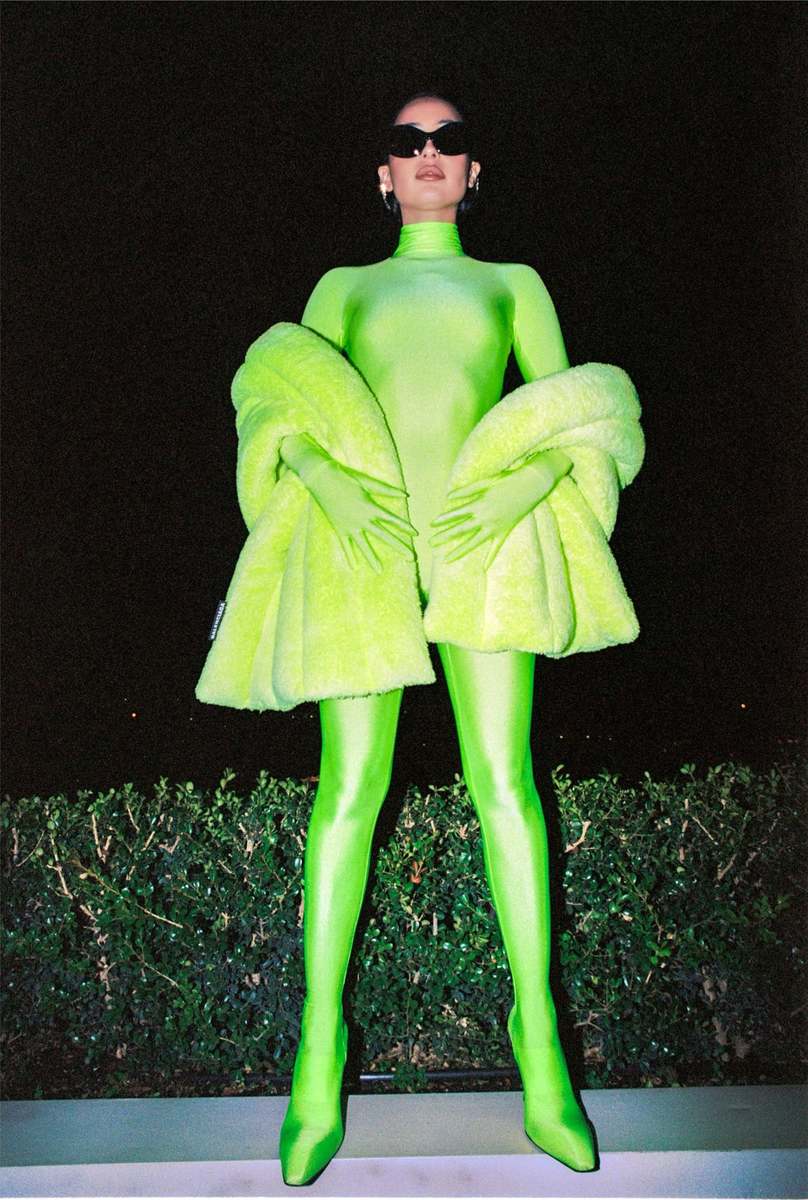 Style Icon Alexa Demie Sports Custom Balenciaga to Euphoria Premiere.
In every sense of the word, Alexa Demie is a Gen-Z icon with style, elegance and originality.
Breakout Euphoria star Alexa Demie has wowed the crowd in three custom-made pieces from Spanish luxury fashion house Balenciaga, for the premiere of the show's second season. Following in the footsteps of generational style gurus like Audrey Hepburn, Catherine Deneueve or Lisa Bonet, part of what makes Demie's looks are her own contribution to them.
Demie reportedly collaborated with Balenciaga to create these looks and they speak to the eye-popping style profile she has garnered for herself. Words like classic, demure and sophisticated jump out while also playful, colorful and with a touch of irony. The looks include, a strapless black sequins dress, a neon green bodysuit and matching fur jacket, and a Matrix-esque red vinyl jacket with crimson lapels.
"Red to me, symbolizes power and strength. But I also look good in a red lip so it just works."
Another timeless look from the Euphoria star.
For the black dress, Demie revealed she took inspiration from Hollywood glamour. She described it as "really classic. Timeless, elegant, old Hollywood. I wanted to look and feel like a 1940s, 50s film star." She took inspiration from Mexican actress Maria Feliz, a favorite of hers, and replicated the use of jewels as a hairpiece.
In an exclusive behind the scenes preview for Vogue, Demie commented on the styling behind her character Maddy Perez, and the input she had on the looks.
"This season playing Maddy felt a lot different than playing her in Season One. I was really hands on this season with the costumes, the makeup because I think that plays an incredibly important part in the way that it feels and the way that I portray her. So I'm grateful that I get to do it."
Demie's age and origins have become central stories within her mythology. While many publications noted her as 24, dated photos surfaced on the internet with Grimes, Sky Ferreira and even the Kardashians. This did little to curb her meteoric rise and further exemplified the cultural obsession with women's ages. It only added to the mystic aura Demie has cultivated around herself, as a stylish and elusive talent in the industry.
she has lived a thousand lives pic.twitter.com/dpJV9IpOzU

— ethan (@fuckethn) September 19, 2020
Alexa Demie adds to the list of much talked-about cultural figures Balenciaga are dressing right now. In recent public appearances, Kanye West and his girlfriend Julia Fox have been seen in head-to-toe Balenciaga, as well as his ex-wife Kim Kardashian at the Met Gala no less. When it comes to Alexa Demie, we're hoping for a full campaign next time around.
Check out the full Vogue interview below.
Next Up, Bottega Veneta's Pouch And Jodie Bags Are Now Available In Teen Size