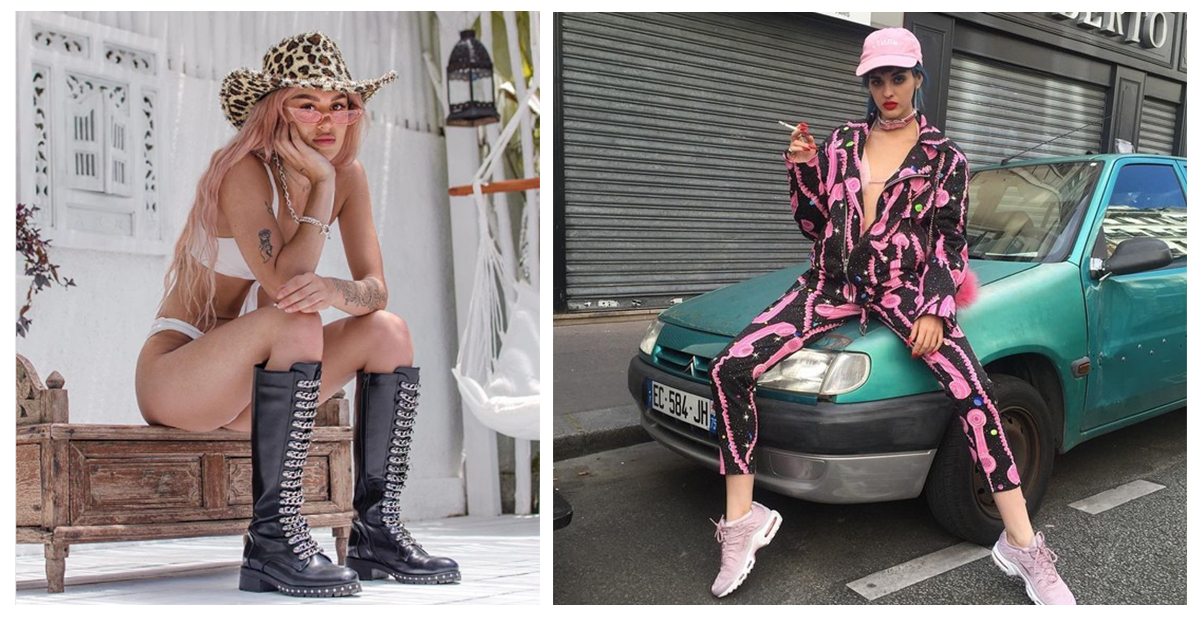 How To Have The Confidence To Wear Whatever The F You Want
Say goodbye to giving fashion fuck.
Trying to pick an outfit can be the most exhausting struggle at the best of times. We've all been there, emptying the entire contents of your wardrobe out onto the floor, kicking it around a bit, before ultimately deciding that everything you have ever bought was the worst decision ever and the world is a sick joke and not a single thing in this pile is worth looking at ever again. You stare down at said sad pile and realize you haven't treated yourself to something new in quite a longtime (not because you've developed any kind of self-restraint, just because you're broke AF).
So, you grab your laptop and head to your favorite online stores. Before long, you've found the most dreamy look you could've imagined. You're fixated on it, in fact without exaggerating, this could just be the most badass outfit of all time. Ready to slay the show, you add it to your basket. But suddenly, you start to have doubts. "Maybe its not me", "so-and-so will judge" or maybe "it's just a bit… much".
You delete the contents of your basket and return to the pile of clothes on the floor, picking up a "nice top" and "jeans". "This'll do", you say.
Well, we're here to say to that a 'nice top and jeans' will not do. Never has a 'nice top and jeans' done anything. We say its time for us all to bag the confidence to wear whatever the F we want, wherever the F we want.
No exceptions.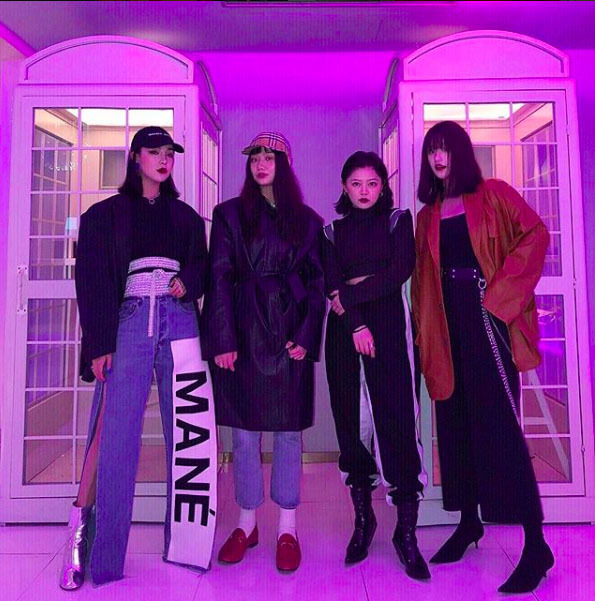 Here's 5 tips to never give a fashion fuck again.
Give up on dress codes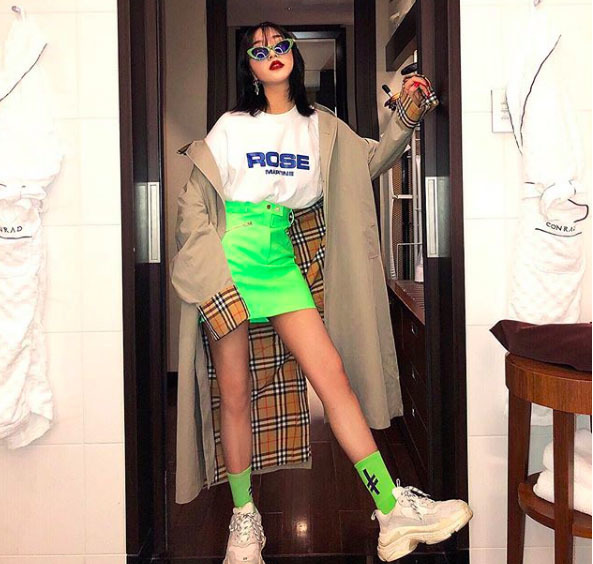 Dress codes were invented to make everyone in the room look the same and are we here to look exactly like Lorraine from Human Resources? No, no we are not. We're here to stand out, to up the game and to give dress codes a quick glance of our middle fingers. To ditch an event's dress code is to ditch being dictated be a naff, outdated trends, because when the last time smart casual ever wooed anyone? Dress codes are all about fitting in and lets accept right now that fitting in is not what killer fashion is all about.
Ditch the need to compare yourself to everyone else in the room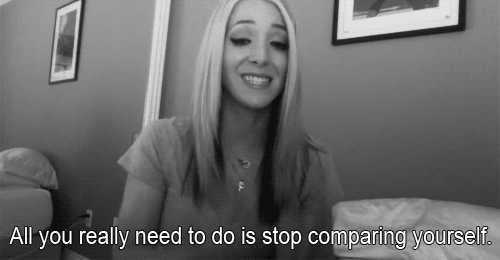 Once you've decided what you dress code and killer style is going to be, it's locked in and the next job is to own it. And of course, the most important thing about owning it is, is to keep your eyes on the prize (you). There's no need to compare yourself to anyone in the room. If someone else in the room is (also) on fire, then tell them, there's plenty of room in this world for killer fashion. But comparing yourself to another person is pointless.

Stop giving a fuck about opinions
Posting a sweet ass pic of this in this gem of an outfit on instagram? Great. It would be rude not to. But the most important rule about any outfit, action or anything you do in life is to remember that not everybody is going to be completely on board. Fashion, like taste, is subjective. The most successful personalities on instagram don't receive all-positive feedback. Instead, they divide opinion. Killer fashion isn't gonna please everyone (that's what lame dress codes are designed to do). Killer fashions is giving 0 fucks. That's paramount.
Stop waiting for a "bigger occasion"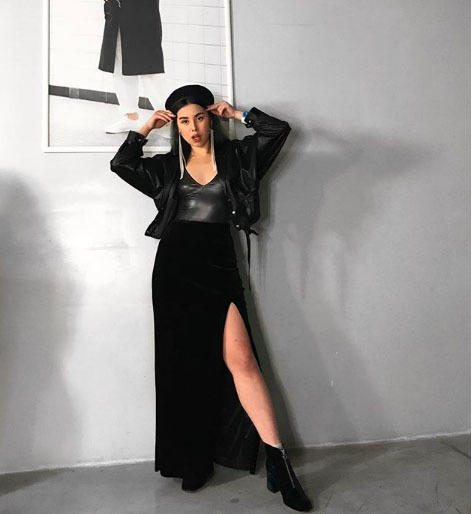 Leaving an outfit on the back burner while you wait for a bigger occasion to come up could just be the biggest waste of time ever. The truth is, the ideal occasion probably doesn't exist and if it ever did eventually come along, you'd probably have finally gotten over the outfit you'd been waiting to wear anyway. Stop putting it off and get your glad rags on. There's no time like the present.
Don't take it all (too) seriously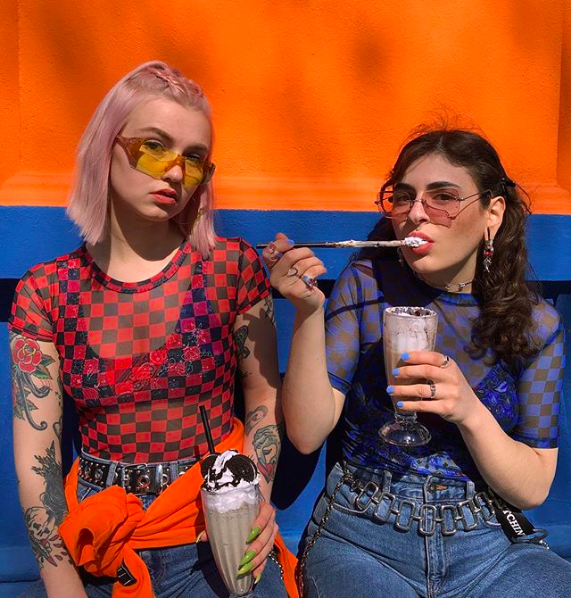 The last rule to remember is perhaps the most important. Stop stressing so much over an outfit. Fashion is there to have a good time in, to be enjoyed and not to be stressed over. After all, no one ever died from a fashion faux pas. Really.
Next up, step up your streetwear game with these four looks.
Images via Instagram @kickiyangz @mikafrancis @sitabellan @fengfan_x @sandrabulldock @uglysxegirl