Stardust: The New Single From Psychedelic Indie-Rock Band The Kobras
The band makes their highly anticipated comeback.
London-based three-piece The Kobras make their highly anticipated return with new single 'Stardust', out everywhere now.
The band also share a captivating new music video directed and edited by Kat Terek, styling by lead singer Dessy Baeva and shot at Cold Feet studios. "We also had a little adventure outside on the beach in Kent. It was freezing cold and we had to go with hands and feet in the mud. We really wanted to capture the feeling of coming from an alien planet to the Earth for the first time and being confused, but also relying on each other to make it through."
Naming artists like White Stripes, Gill Scott Heron, Santana, FKA Twigs and Khruangbin as their main inspirations, The Kobras combine elements of indie, punk, pop and rock to form their own brand of glistening psychedelic indie-rock.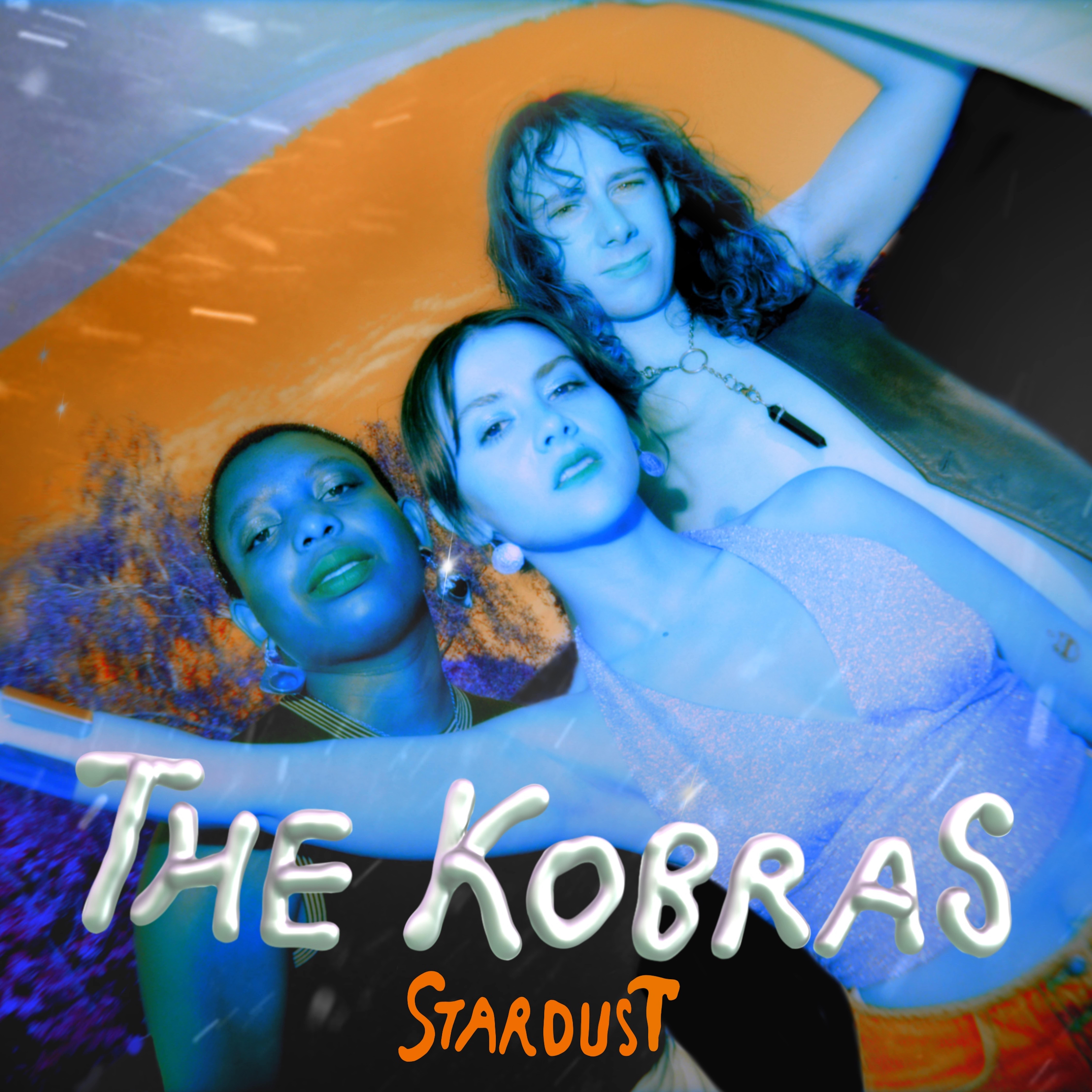 The Kobras were formed by Dessy Baeva (vocals) and Harry Thacker (guitar) in London in 2020, with Chloe Tayali later joining on bass. Combining Bulgarian eastern mysticism and British stiff upper lip cynicism with a psychedelic induced faith in love and oneness, their music brings an authentic rock sound powerful enough to break down the warped mirrors of one's ego and get you grooving at the same time.

Speaking of the track, the band say, "We don't remember exactly how the track came to be. It was one of those songs that just emerges out of you without you having to do too much thinking."
Harry continues, "Lyrically, what inspired me to write the opening lines in the verses was the idea that everything in the Universe is created from the same elements. Meaning, if you go back far enough and abstractly enough we are all intrinsically entwined with one another as well as everything else in the Universe.
The second line is more of a look at how we are thrust into a world we had no part in shaping but have to deal with millenia worth of human history alone, which I believe can never truly be understood. All you can know is that it was messy and hateful but equally beautiful and full of love. So ultimately, the idea is that we are all the same and have no control over anything other than ourselves. I believe if you accept those truths all you can do is love all that you see.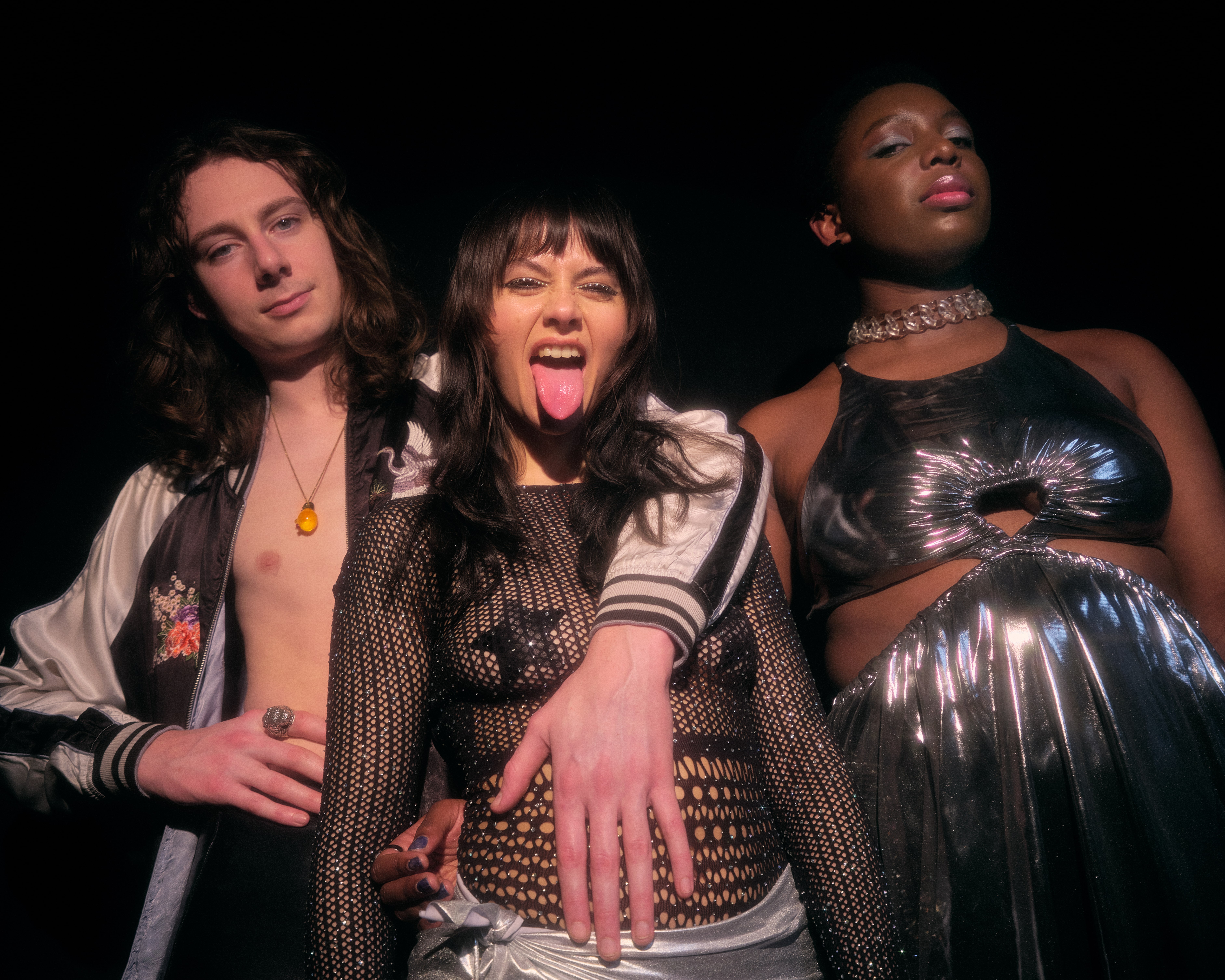 The song is a mantra for unity: 'All we can do is - hold on to one another!'. We love some good repetitive lyrics to put you straight in that trans state where you can follow the groove, sync it with the rhythm of your heart and lose yourself in the sexy roar of the guitar. We want this track to be a reminder that regardless of our differences we are all made of the same cosmic components and all we really have is each other."
Lead singer Dessy grew up in a tiny town in the mountains in Bulgaria where she played piano and sang at weddings and school performances as a child. She picked up singing again in her mid-twenties and decided to form The Kobras as a fun experiment.
Bass player Chloe grew up in Leicestershire, London and India. She played the piano as a child, then bought every instrument during the pandemic and quickly settled into bass. Finally, Harry grew up on the outskirts of south east London, his parents are great admirers of music which gave him great exposure to music.
Celebrating the feminine, masculine and everything in between, musically, their message is about connection, togetherness and their place in the Universe. With Stardust being the first of a string of releases for The Kobras this year, 2023 shows no signs of slowing down this multifaceted band. Watch this space.