The Sneaker Collaboration Phenomenon Is Older Than You Think
Uncovering the history of collabs.
Just about every sneaker brand these days seems to be working overtime to harness the influence of personalities in sports, music and fashion to drive sales through collaborations. For the past five years or so, the sneaker industry has been shelling out collaborative releases, attached to famous individuals, popular retail stores, apparel brands, and even cartoons on an almost weekly basis.
It's safe to say that the collaborative sneaker craze has reached fever pitch proportions and shows no sign of abating. Sneaker collaborations however, aren't an entirely new phenomenon. In fact, they have been around for almost as long as the sneaker industry has been in existence.
The first recorded sneaker collaboration took place long before sneakerheads were lining up to cop the latest collectable or overwhelming webstores with sophisticated sneakerbots on release day. It was 1932, when the Converse Corporation (makers of those classic cap toe kicks we all love) put basketball player, Chuck Taylor's name on the ankle patch of their now iconic All Star sneaker. Taylor went on to help establish the brand as a household name. Check out how the size compares to Nike here.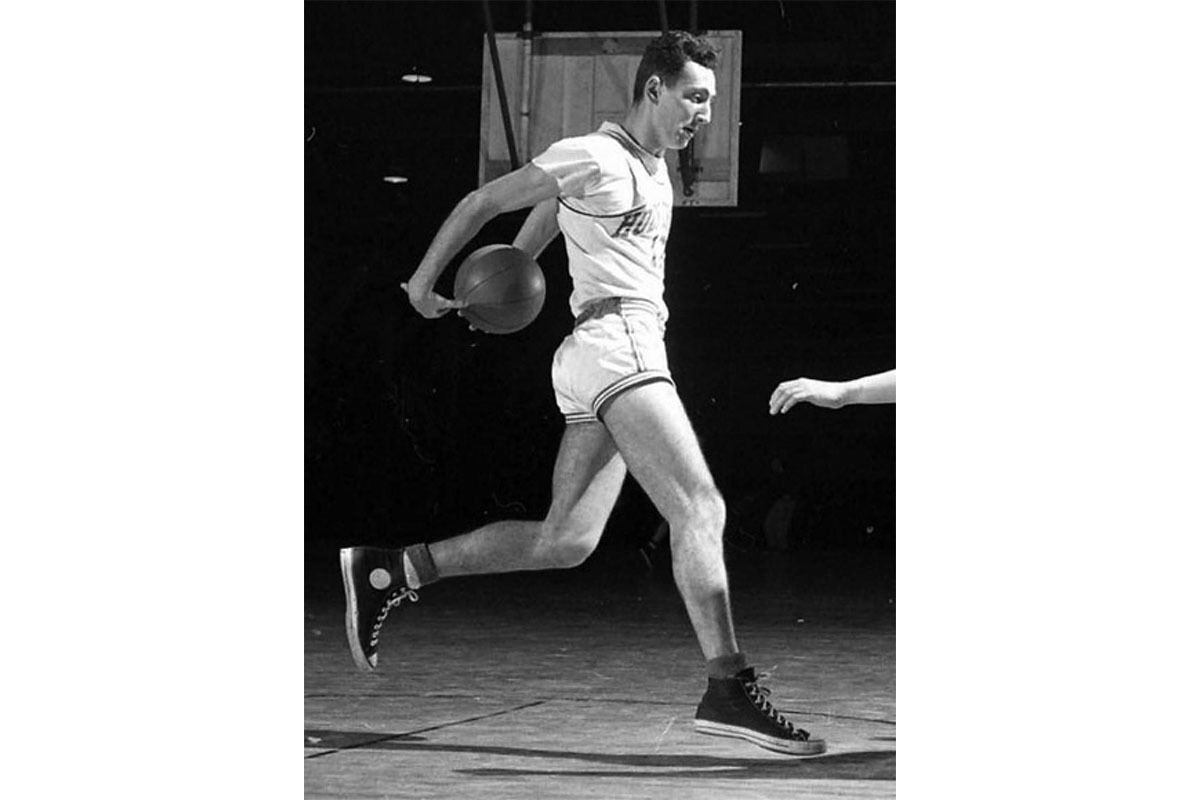 Through promotional efforts by Chuck Taylor, and fellow sportsman Jack Purcell (who signed on a year after Taylor) Converse sneaker dominated the sneaker market for decadess and their popularity rose to cult status. The fact that they were the only sneaker manufacturer at the time also helped. It wasn't until the 60's when more sophisticated sneaker brands, lead by Nike, began to eat away at Converse's marketshare.
The 70's saw a resurgence of the sneaker collaboration, with Nike taking a page out of Converse's playbook and developing signature shoes for sports personalities like Kareem Abdul Jabbar, and Walt Frazier. Nike struck collaborative gold in 1985 with the release of basketball legend, Michael Jordan's first signature sneaker, the Nike Air Jordan 1. The Jordan brand was so wildly successful that more than 30 years on, Jordan sneaker releases are among the most anticipated drops on the sneaker calendar.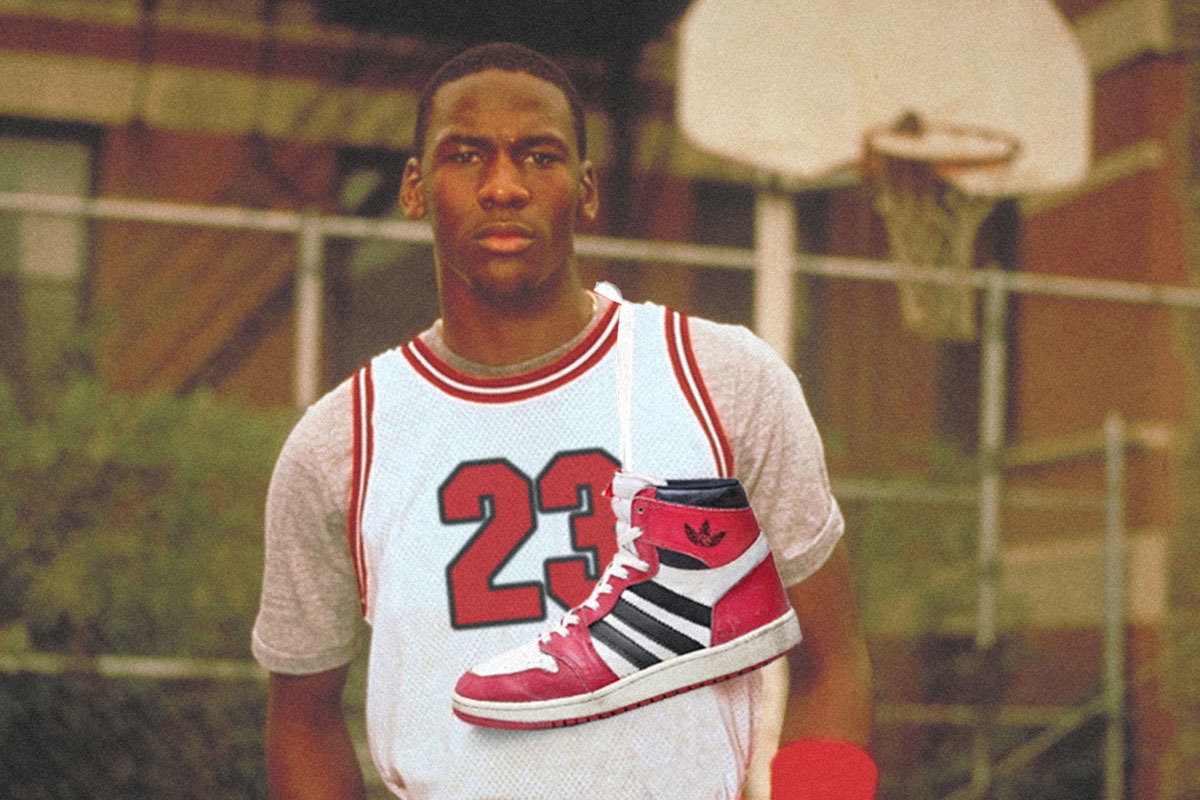 In 1986 the first ever collaboration between a sneaker brand and a musical act occurred when German sportswear manufacturer, Adidas, partnered with hip-hop group, RUN DMC, to release a customized version of their classic Superstar silhouette. It would be another sixteen years however, before the collaborative floodgates would be thrown open for musicians, with Life & Times rapper Jay-Z's S Carter collaboration with Reebok, followed by 50 Cent's G-Unit signature release two years later.
With musicians doubling as fashion trendsetters, these collaborations were almost no-brainers. Even smaller brands were getting in on the action with The Game and Nas's collaborations with 310 and Birdman's signature shoe with Lugz being precursors to your Jordan x OVO's, Puma x Fenty's, Adidas x Pharrell and former Nike collaborator, Kanye West's Yeezy Boost campaigns.
Fashion designers have not simply watched collaboration mania from the sidelines but have eagerly joined the frey. In 2014 Riccardo Tisci, creative director for Givenchy, put a high fashion touch on Nike's classic Air Force 1 and Dunk silhouettes. Before this, Raf Simmons name was emblazoned upon a pair of Puma kicks. The latest high fashion and sneakerbrand pairing is a Comme des Garcons interpretation of Nike's Air 180 sneaker.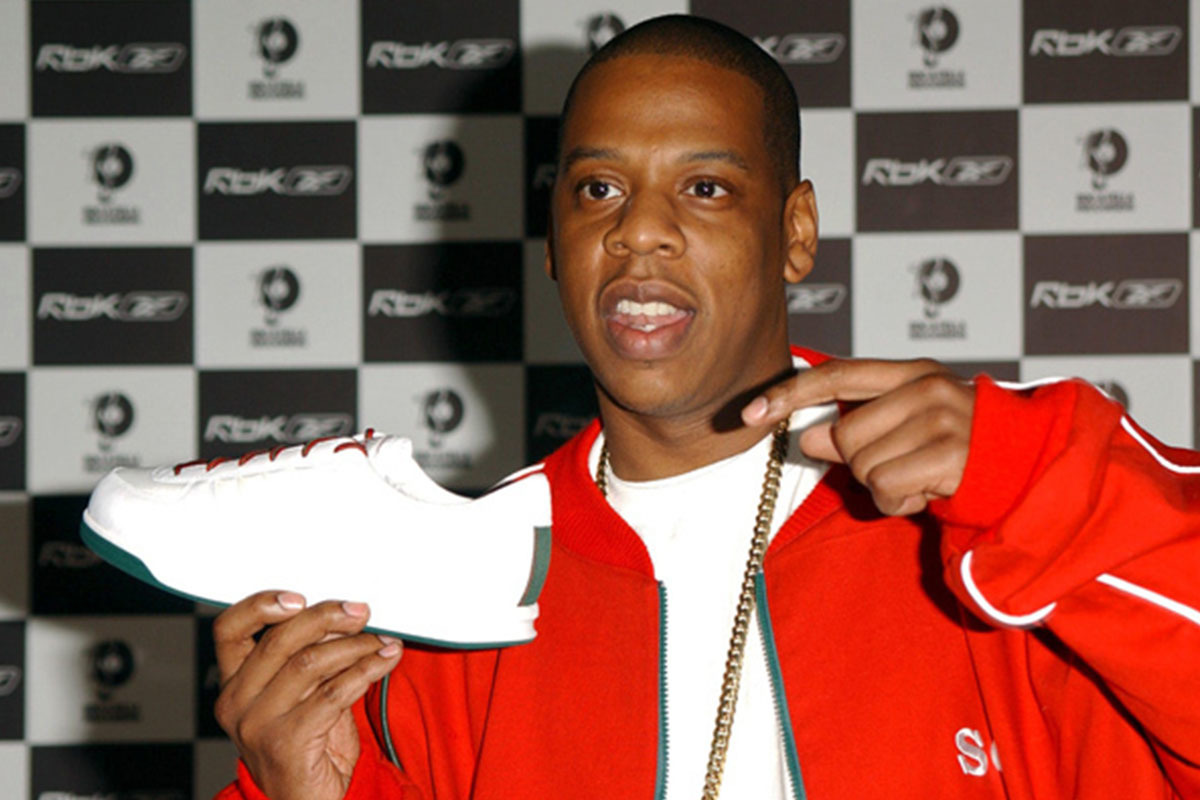 I doubt Chuck Taylor and Converse could have imagined that their unique promotional partnership would not only set the blueprint for modern footwear marketing, but snowball to the point where sneaker collaborations would go on to form allegiances beyond sports to music, retail, apparel brands, high fashion, movie franchises, and even allow us to wear bits of our childhoods on our feet through team ups with cartoon franchises, like Adidas' Dragon Ball-Z collection.
Next up, Kim K gives us a sneaky look at new Yeezy colorways