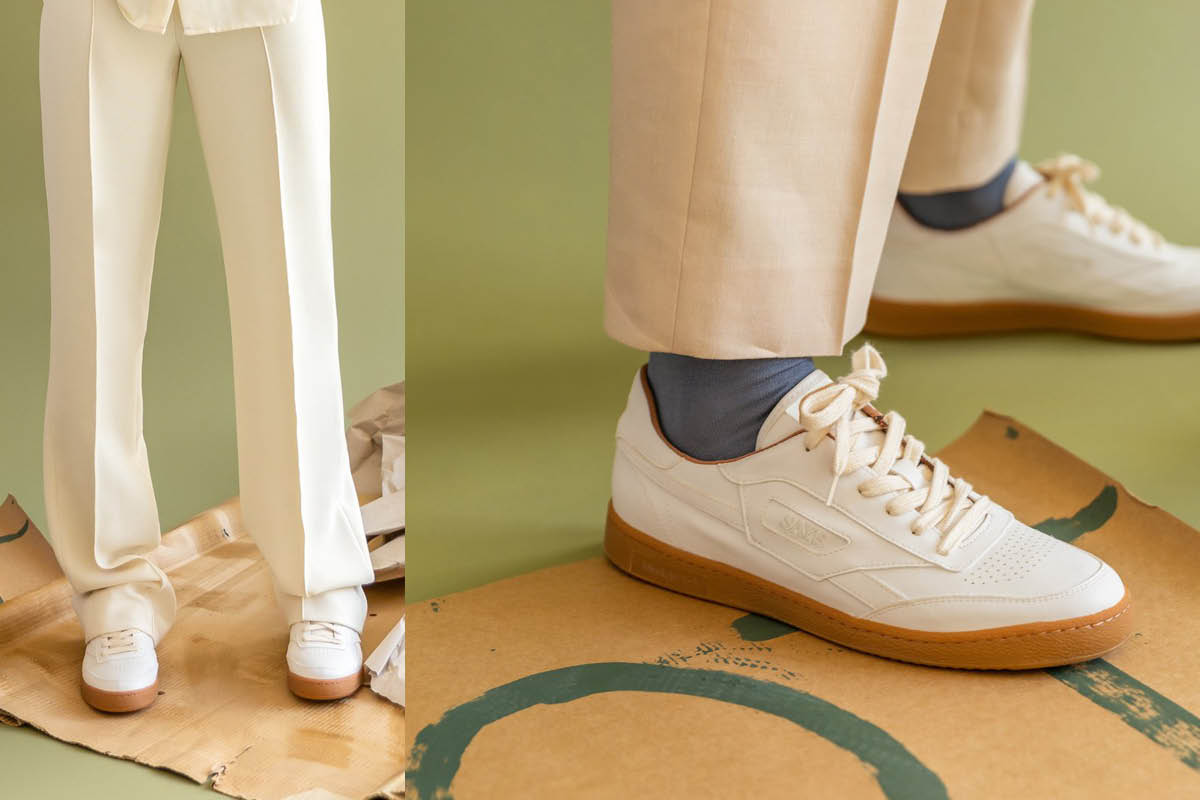 SAYE Serves Sustainability With A New Vegan Sneaker
Not Just Vegan…
Sneaker brand SAYE reveals its first-ever vegan, upcycled shoes. They have called the sneakers 'Not Just Vegan.' These new kicks come out of a year-long graft to research and develop the perfect vegan treads, and the end result is totally vegan sneakers in three individual colorways.
The vegan edition takes inspiration from the Modelo '89 silhouette which we know and love but has been crafted with both recycled and recyclable fibers from recovered plastics.
Up for grabs are the 'Vegan White' which is totally cream white and serves neutral summer freshness, while 'Vegan Caramel' has a contrast caramel hue on the midsole. 'Vegan Dark' is black all over. All three are finished off with the SAYE logo stitched onto a label on the tongue.
SAYE says 'Our commitment to the vegan path starts with this collection, while we keep up with our main values, which include becoming a zero-waste brand, fighting for fair working conditions and funding the growth of thousands of trees.'
SAYE's 'Not Just Vegan' sneakers can be pre-ordered here from July 19 for approx $154.
Up Next, Surf The Web With Puma's New RS 2K "Internet Exploring" Silhouette