Rocks Deserves A Watch, Here's Why
If you love coming-of-age films about female friendship, this one is for you.
Director of Suffragette, Sarah Gavron, has released a new British coming-of-age film that you'll want to invest time in. The Independent has dubbed it "The most authentic film about British teens in years," whilst Rotten Tomatoes has verified it as "certifiably fresh". The film is Rocks, and it might be Gavron's best work to date. Set in East London, Rocks follows titular character Olusola (nicknamed Rock) and her group of female friends as they navigate teenagehood and turbulent events together — most prominent, the abandonment of Rock and her younger brother, Emmanuel, by their mentally ill mother. Rock, desperate to evade authorities, must adopt the role of mother to keep her, and her brother together. It's this thrust into survival mode that's catalytic in setting the tone of Rocks, which is at once heart-breaking, poignant, and in the darkest of places, somehow uplifting. In the face of hardship, the girls (Rock especially), demonstrate grit, resilience, and trailblazing girl power as they pull each other through life's challenges.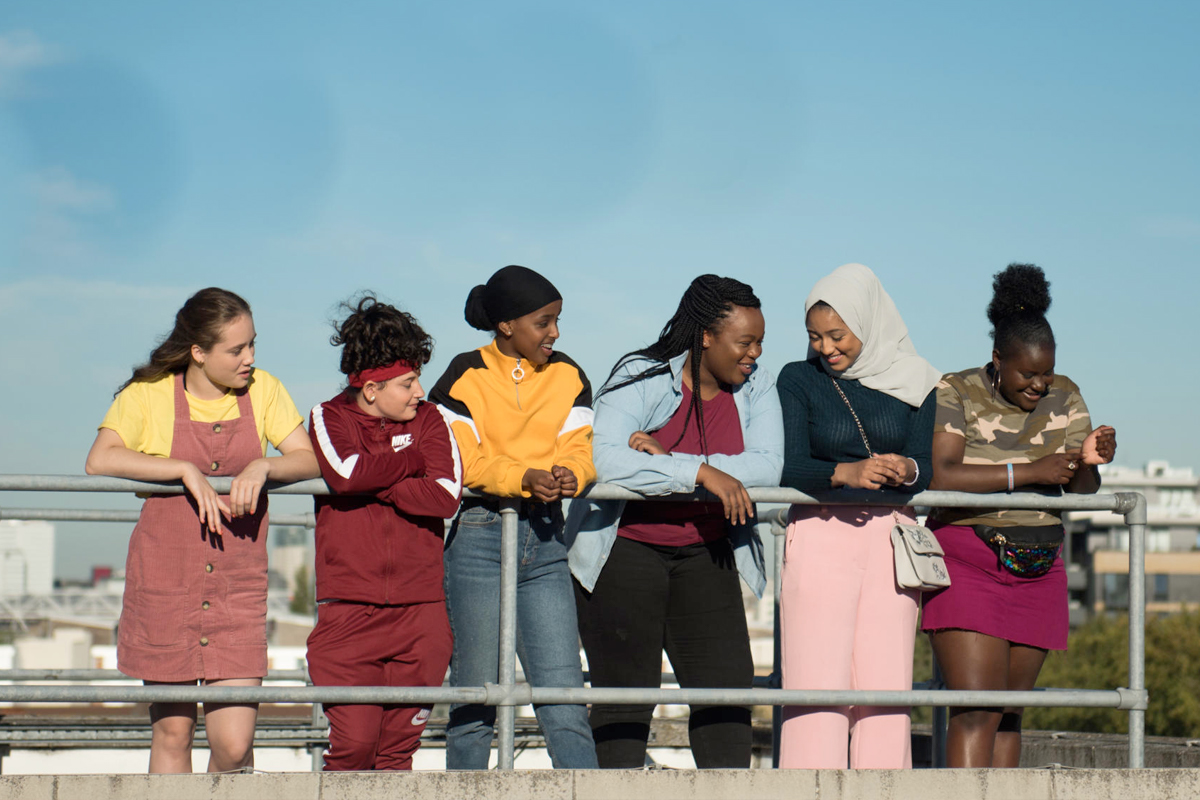 What's perhaps most interesting about Rocks is the context in which it was created, as Gavron and co-writers, Theresa Ikoko and Claire Wilson made the daring decision to cast many actors with no professional experience at all. In interviews, Gavron explains how she wanted the film-making process to be "as non-hierarchal as possible," hence the decision to cast Bukky Bakray as the lead role, despite her unfamiliarity with acting. The girls, many from Hackney where the film is based (and where Ikoko grew up), were selected from workshops, and semi-blind to the outcome of which would be Rocks. In an interview with Vogue, Theresa Ikoko says, "one of the girls, Anastasia, messaged the group chat today saying, "I thought we were just doing an RE project." When later asked about the decision to have a predominantly female crew, and cast mostly young women of colour, Ikoko replied, "Our intention is always to create an environment in film that dismantles hierarchy and patriarchy that often keeps female and Black and brown voices out of the industry," and to the latter question, "none of us have homogenous groups of friends, so it just felt very much this is what we know to be true." Having delayed its release due to Covid, Rocks is now available to watch in UK cinemas. We'll see you there.
Next Up, The Abortion Movie Like No Other.