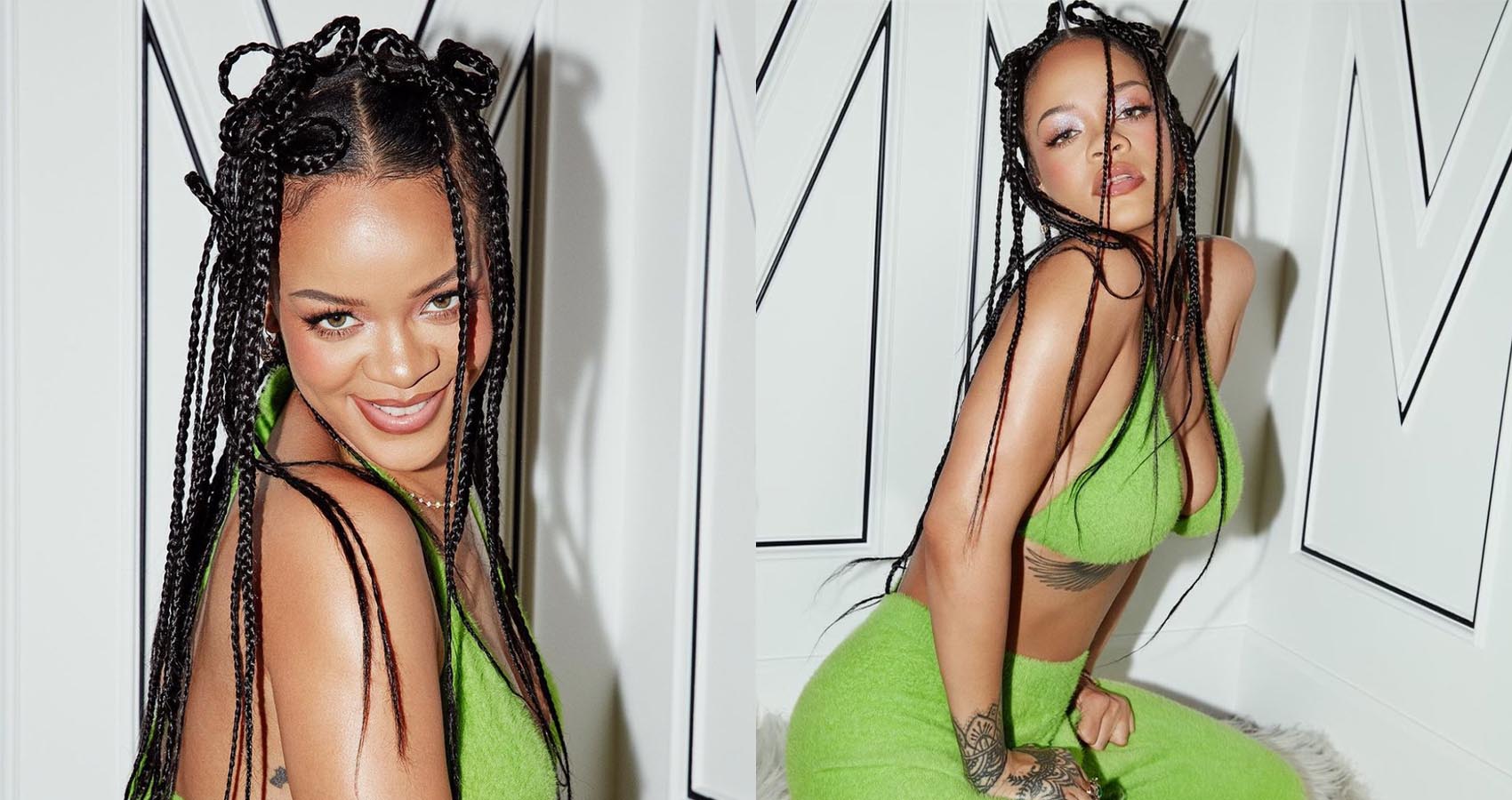 Rihanna Wants You To "Fluff It Up" In These New Loungewear Pieces
#TisTheSavage to be comfy!
Following her success with the previously released collections, Rihanna's Savage x Fenty brings you the launch of new loungewear pieces. The new "Fluff It Up" collection provides ultimate comfort in navy blue and neon green colored garments.
There is a total of five different pieces made for the newly released collection. There is a choice between a bralette or crop top to wear as a top piece in either navy blue or neon green. You can then pair it off with a matching PJ pant or booty short.
Other featured pieces include slipper stockings and a fluffy robe. If you are feeling extra bold, there are other options such as the "Fluff It Up Catsuit" and "Fluff It Up Slip" to wear on a night out or a cozy night in.
The "Fluff It Up" collection starts at $39.95 USD and goes up to $89.95 USD. If you want to buy the entire five piece lineup, the total price is $284.75 USD. It's officially available on the Savage x Fenty website.