Rihanna Just Gave Us New Info About Her Makeup Line, and We're Freaking Out
Everything we know about Fenty Beauty.
If you dream about looking like Rihanna, you're going to get your wish— and soon. Well, sort of. After what feels like decades of waiting, the pop queen's makeup line Fenty Beauty is finally happening. So, even if we can't all look like RiRi, at least now we can do our makeup like her.
Over the past few months, Rihanna has dropped hints about the line's release, but now with the launch of the official Instagram, we have all the latest deets on everything Fenty Beauty. The first product? A holographic lip color used at the Fenty x Puma spring 2017 runway show.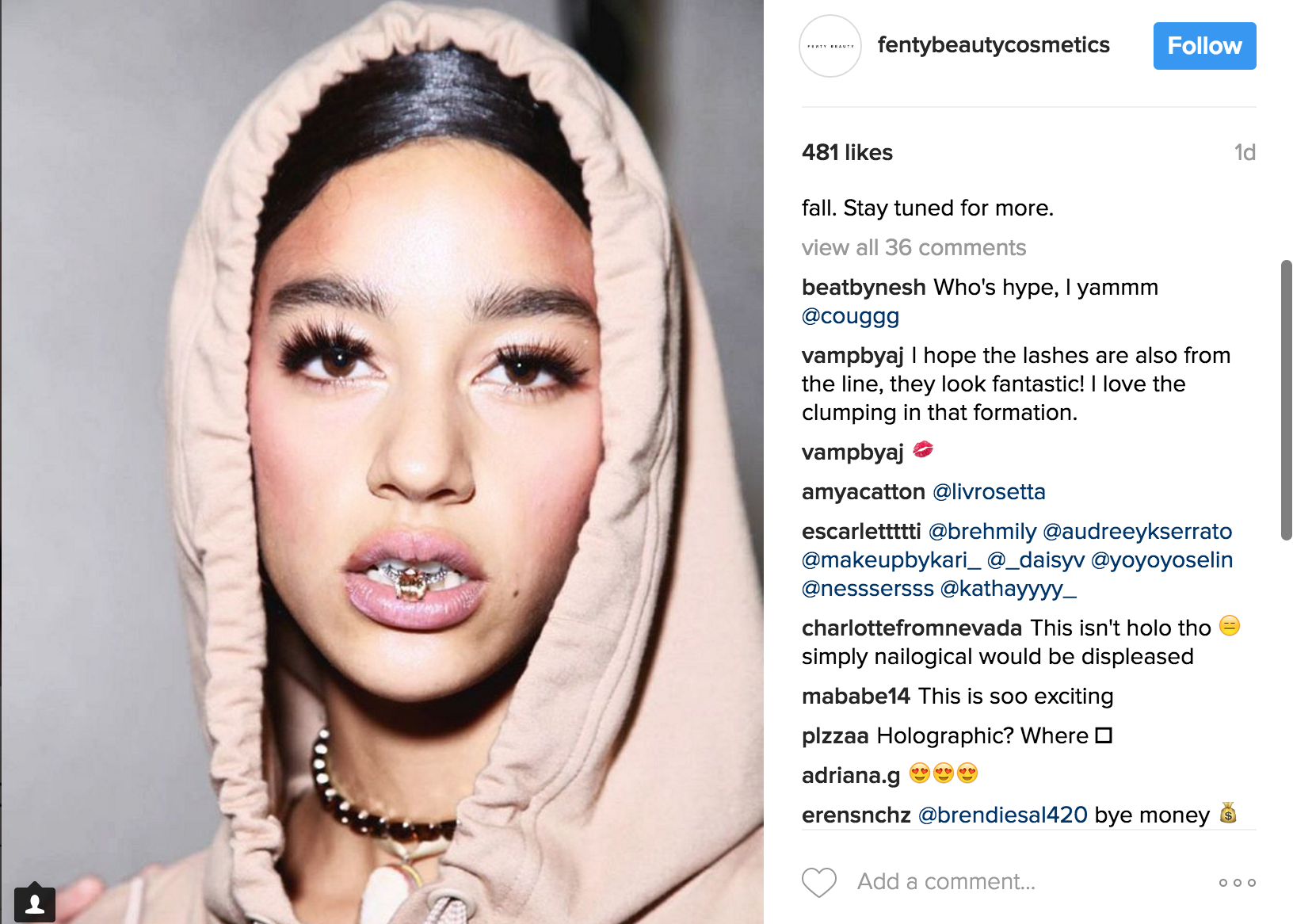 Honestly, we're not quite sure what "holographic lip color" is, but if it gets us any closer to looking like Rihanna at the Grammy's, then we are prepared to buy them all.
According to a Fenty Beauty Instagram post, the full line of products will be available in Sephora stores this fall. Cue. The. Freakouts.
Even more exciting: if you're a make-up artist, you could literally do Rihanna's makeup. Yes, you heard us. You actually have the chance to touch Rihanna's face. Fenty Beauty is holding open auditions at the end of the month for a global makeup artist, which will take place in New York City, Dallas, and L.A. The applicants who make it through the second interview phase will have the opportunity to create a makeup look on RiRi herself. Stop reading and call all of your makeup artist friends right now. Talk about a total dream come true.

Follow the brand's official Instagram page @FentyBeautyCosmetics for more news as it's released and get ready to work, work, work work, work with these new products and take your makeup game to the next level!