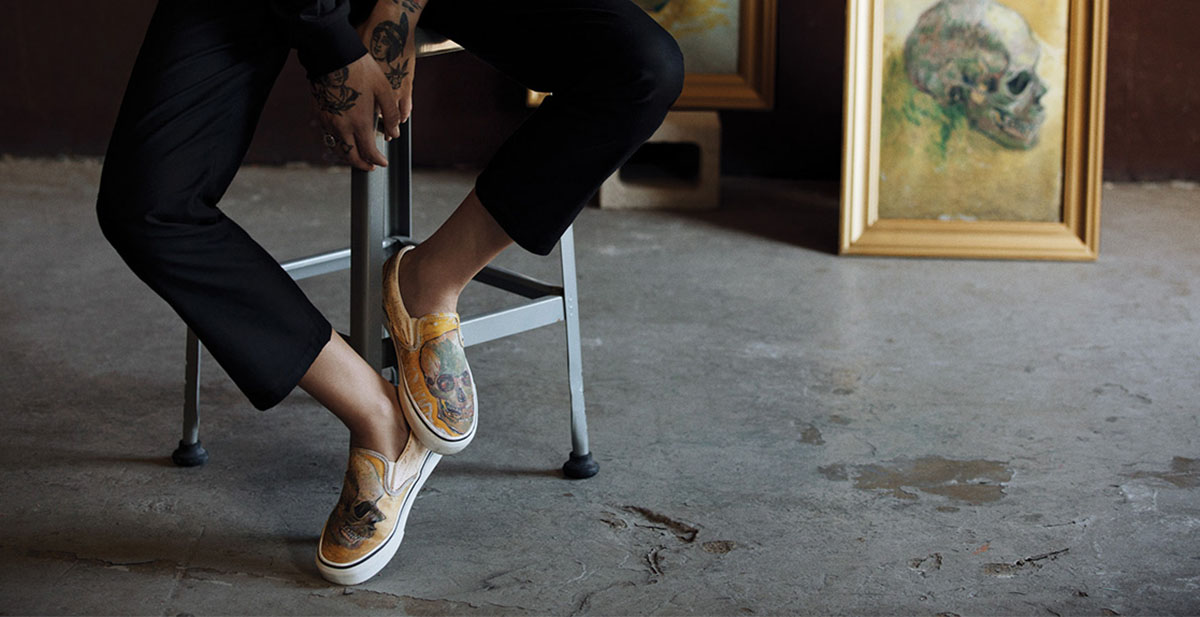 Revisiting Art In Vans x Van Gogh's Collab
We check out the man who cut his ear off for a dope ass boss lady.
To celebrate the release of Vans x Van Gogh Collab, we could sit here and tell you how amazing it is to see art taken from a museum or a gallery and being worn around everyday. We could tell you that each sneaker canvas is adorned with works like Almond Blossom, Sunflowers and Skull and Van Gogh's self portrait. We could tell you that the sneaker comes with fact sheets on each pieces history.
We do want to tell you that the sneakers will release August 3rd.
But instead we decide to share with you some of our favorite Van Gogh pieces. The artist who was ahead of his time, whose self portraits were those of his brother and whose Starry Night painting inspired songs like Julio Iglesias 70's hit Starry Starry Night. The Dutch artist is infamously known for as the tortured genius whose art work bloomed into color as his mental health fell deeper into a dark depression. He is best known after his suicide and for severing his ear. Legend has it that after being rejected by a women he loved he cut his ear off and sent it to her, other accounts say it was cut in after a passionate quarrel with another artist, recently evidence says he cut it off after learning his brother was to marry and he sent his ear to a girl he loved.
The tortured genius now immortalized in a sneaker. Shop the sneaker at Vans.com on August 3rd.
We take a look at some of his other works below.

Head of a Skeleton with a Burning Cigarette (1886)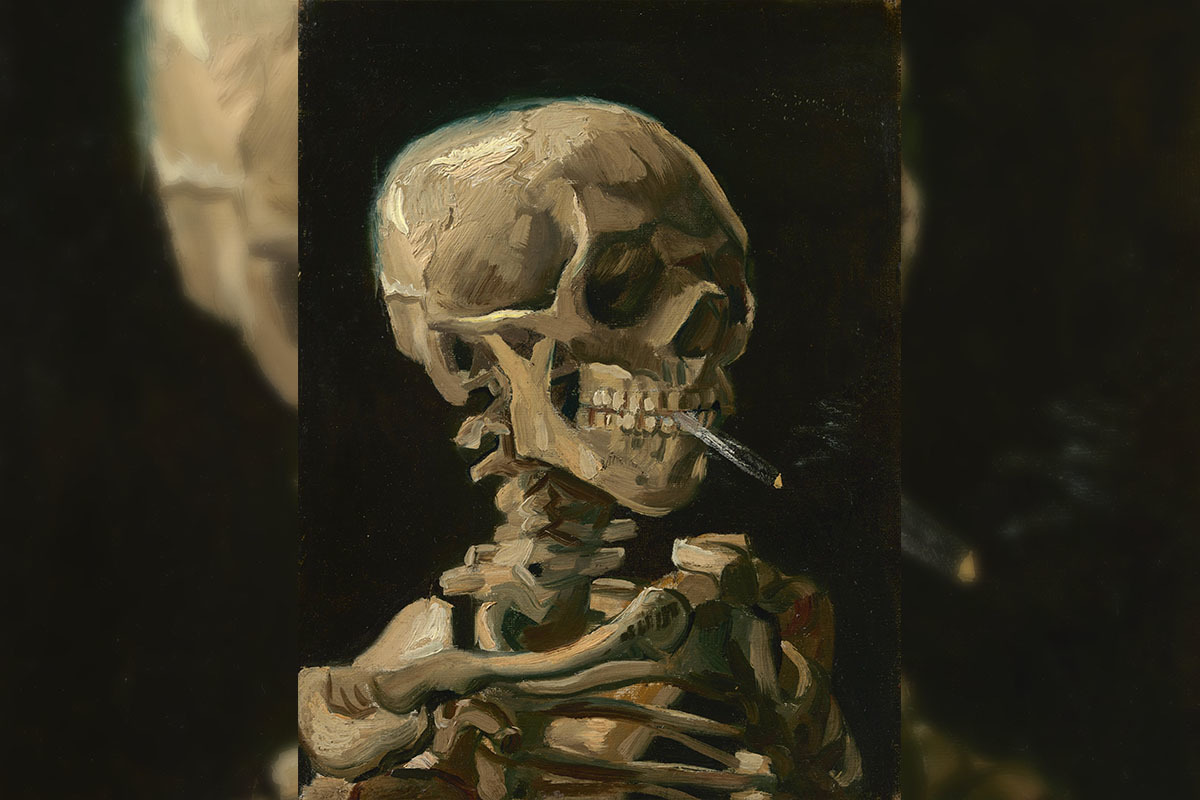 Gate in the Paris Ramparts (1887)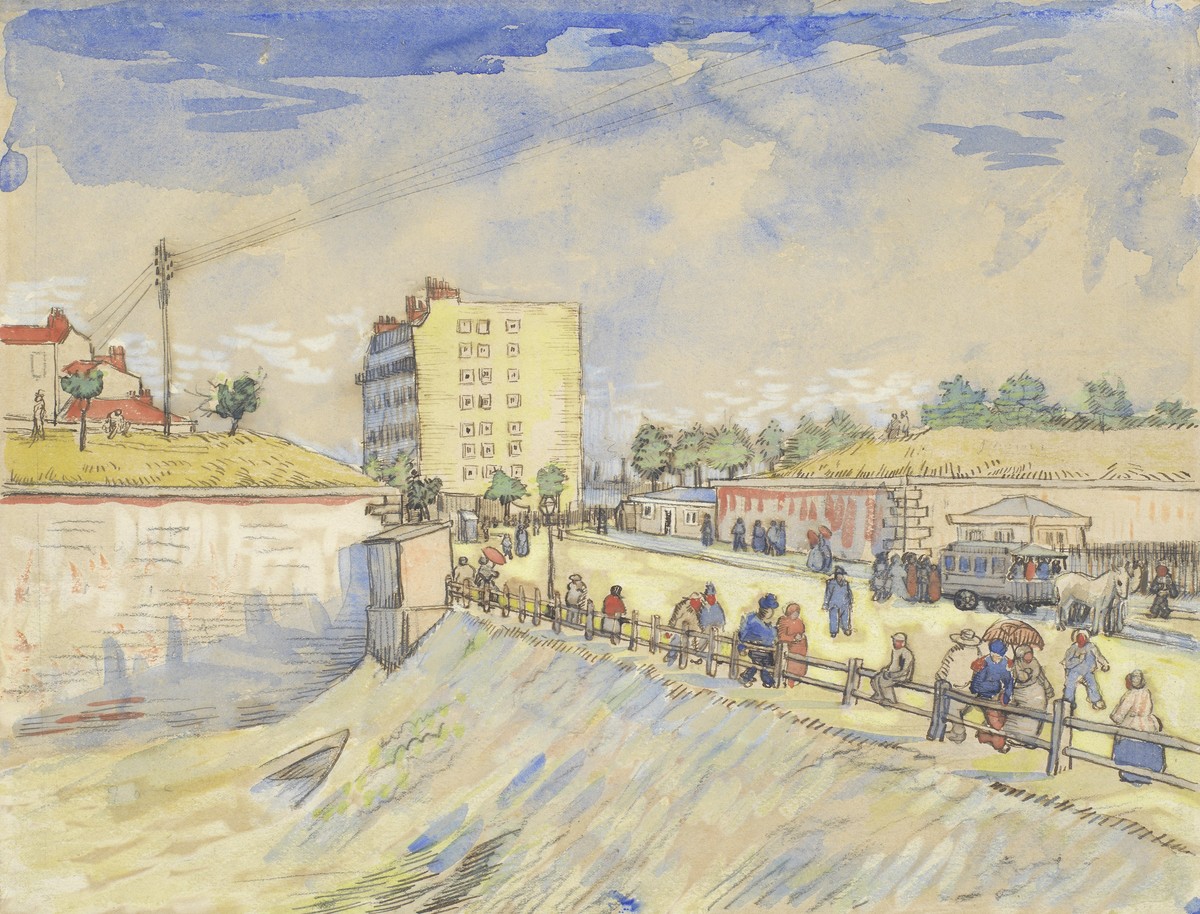 Olive Trees (1889)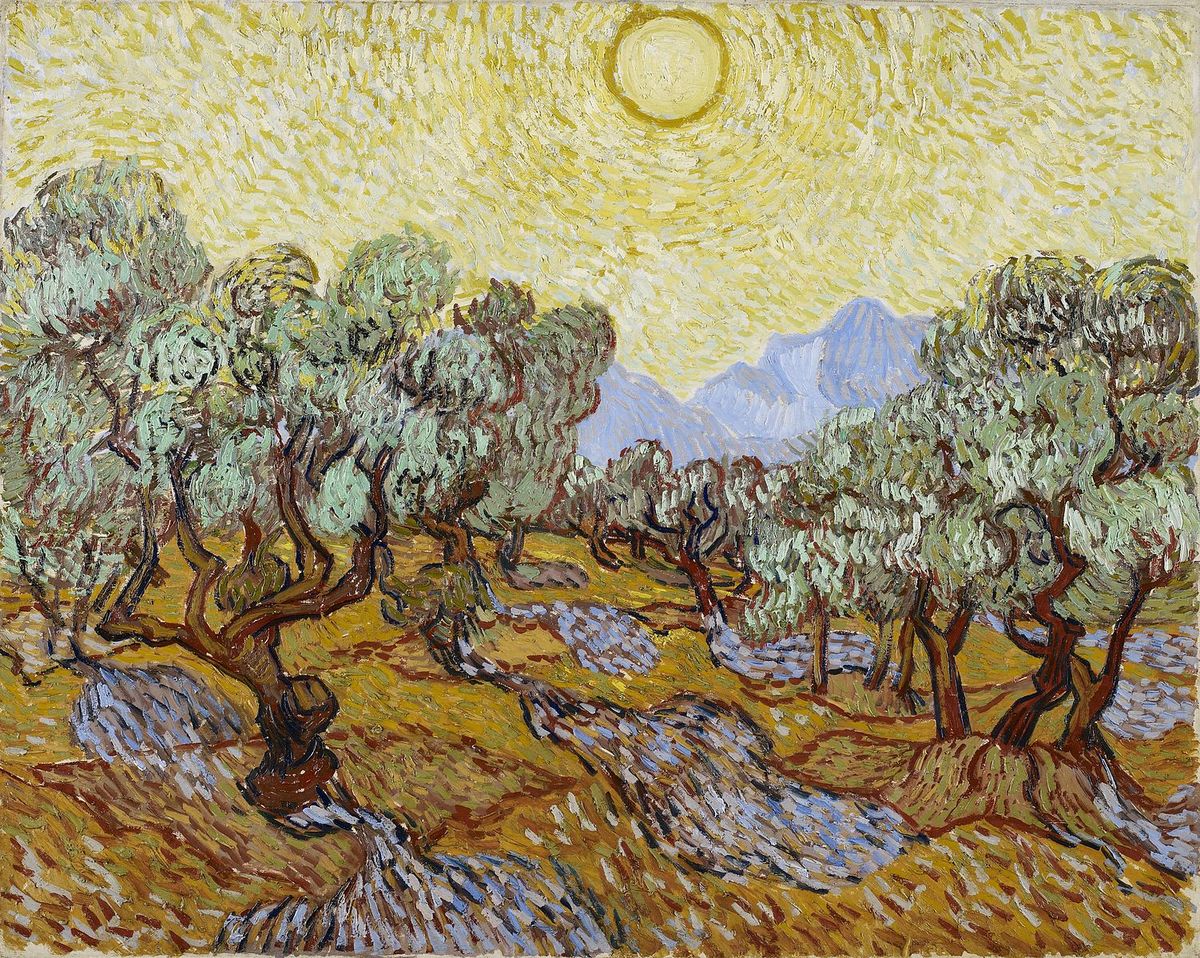 Self-Portrait with Bandaged Ear (1889)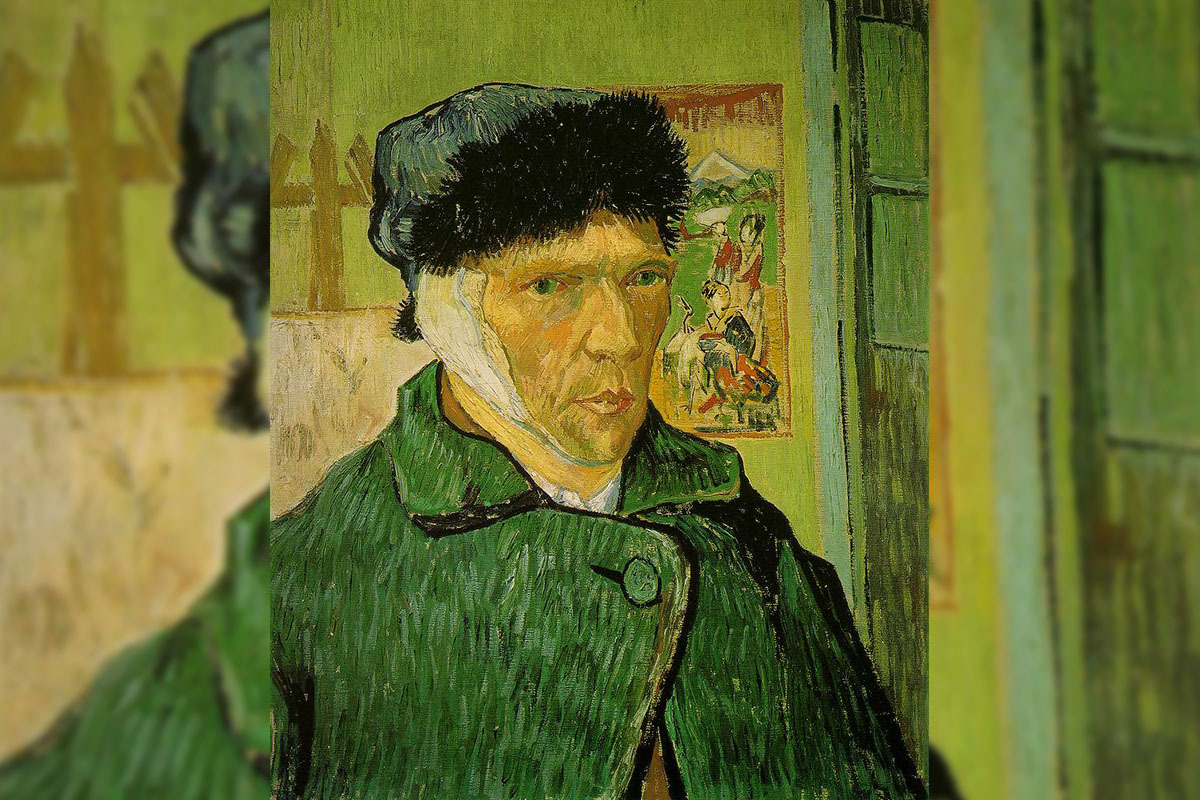 The Night Café (1888)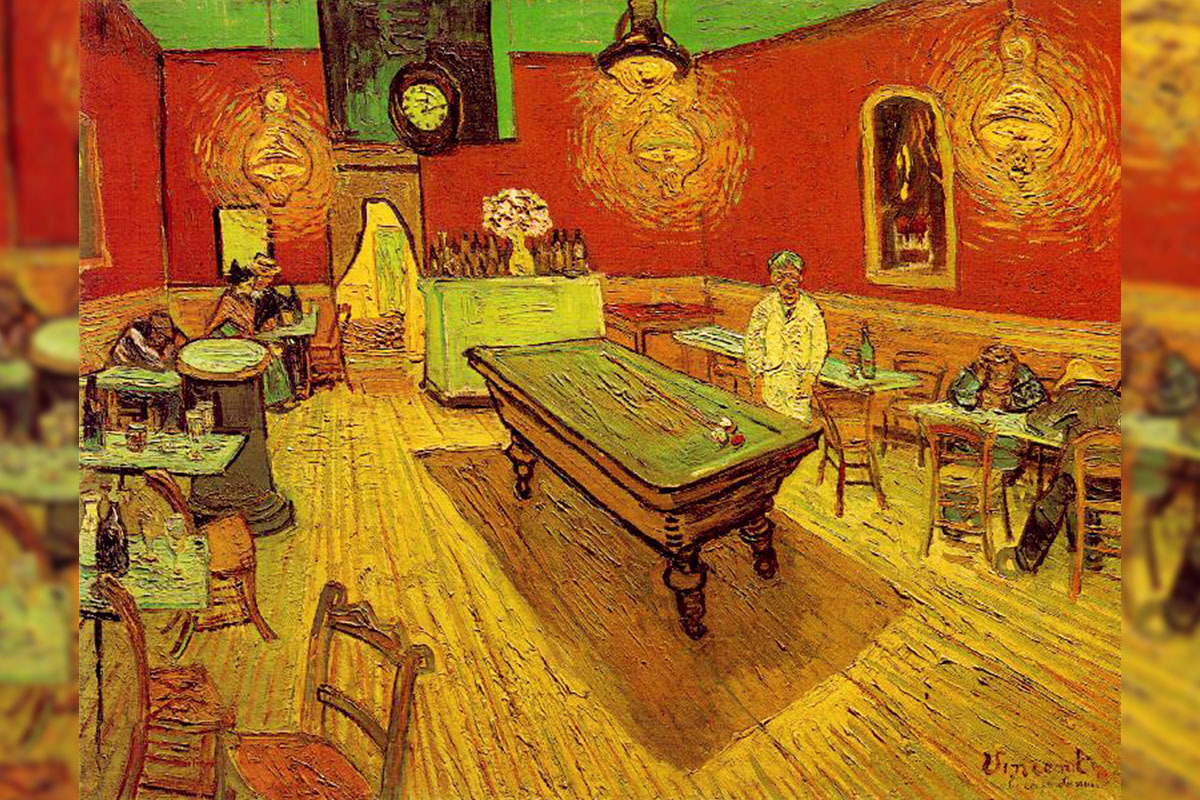 Check out another artist we love Banksy and his political murals around Paris.