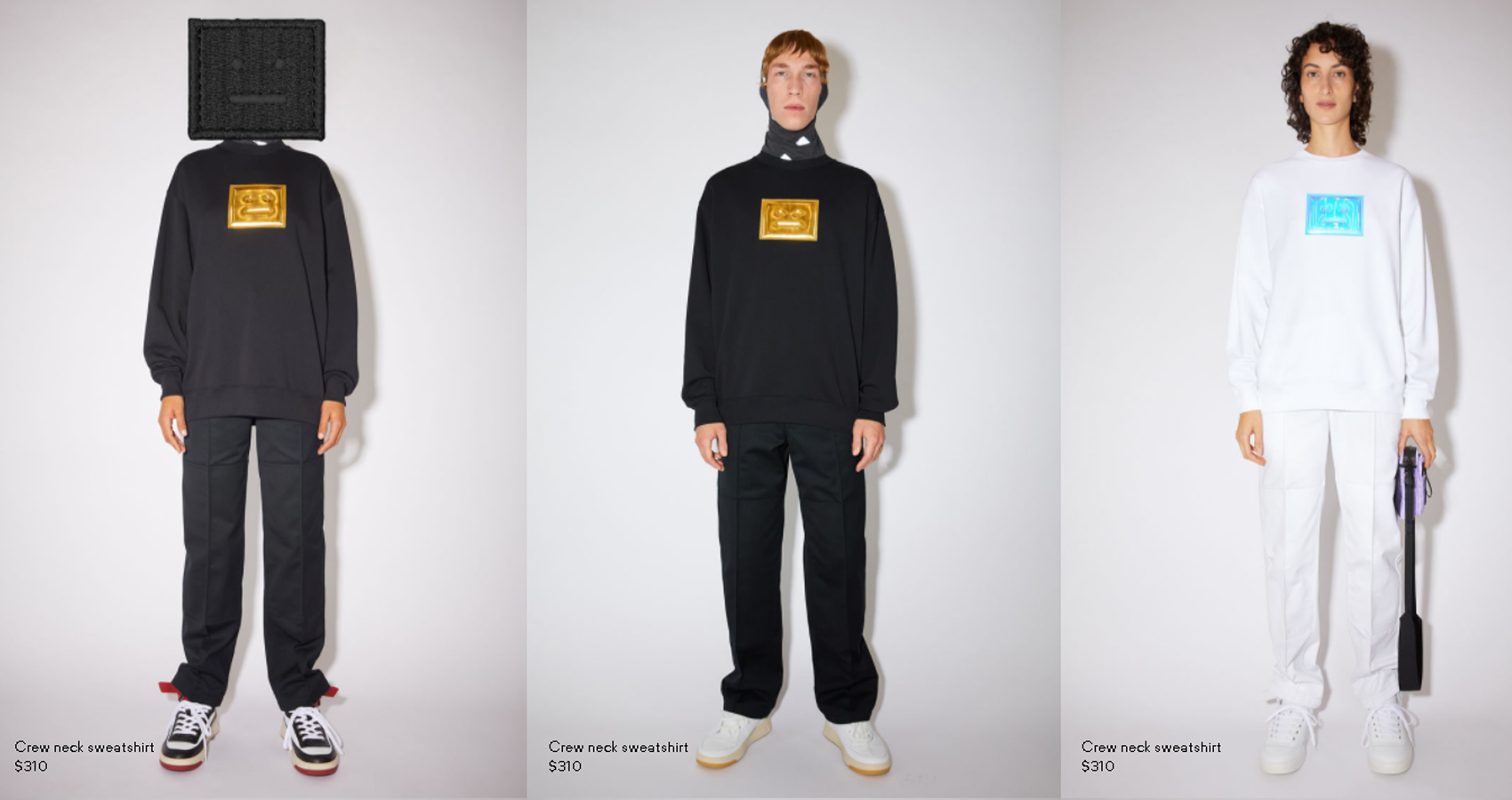 Raise Your Vibes With The New Acne Studios "Face" Collection
It's everything and more.
Swedish label Acne Studios have launched a new playful and colourful collection perfect for raising your vibes with its mood-boosting colors including spearmint green, carrot-orange, electric purple, neon green, and neon pink.
Bringing us a selection of relaxed sweatshirts, t-shirts, shirts, and tops along with workwear attire, athleisurewear, sneakers and a handful of accessories. The collection's primary colors are black, light grey melange, white and blush pink, while seasonal additions have been added such as teal, spearmint green, deep red, carrot orange, electric purple, neon green, neon pink and neon blue. For added contrast, select items come in stripe and checkered plaid patterns.
Embedded with its iconic face motif, a line and two dots representing "an ordinary Swedish citizen. Not too happy, not too sad, but somewhere in between" as stated by the creative director, Jonny Johansson. This touch adds to the cheery concept giving a recognisable whilst innovative style to the collection.
Placing sustainability first, the collection includes knitted jumpers and hats crafted from Responsible Wool Standard-certified yarn. The majority of the tees, jersey and fleece garments are made from organic cotton, while the scarves are constructed out of recycled material.
Want to take a look at the collection? The SS21 "Face" collection is available to purchase online and across all Acne Studios stores now.