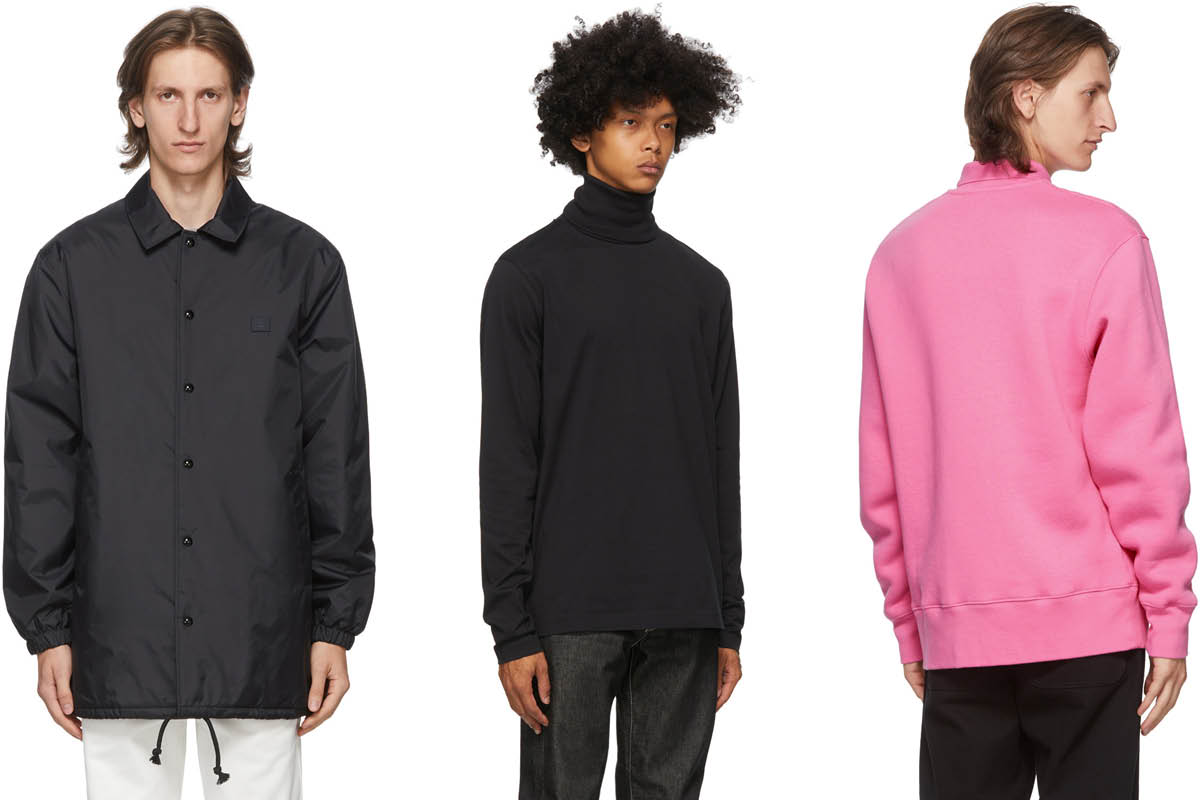 FW20 Acne Studios Is A Minimalistic Dream For Seasonal Transition
The minimalists have entered the chat.
Acne Studios have always stayed true to their minimalistic roots which is what we know them for. Their FW20 collection is full of seasonal transitional items that are suitable for this time of the year where many people change their wardrobe to be more weather appropriate.
Not steering away from what they are widely known for, the collection includes minimalist pieces such as a simple black jersey turtleneck made with organic cotton, and a long-sleeve nylon coach jacket.
They also have pieces with more vibrant colors perfect for those that want a brighter wardrobe as the seasons change. Items like their bubble gum pink oversized collared sweatshirt and olive green classic fit hoodie are cozy and lively pieces to have in your wardrobe.
The Fall/Winter 2020 ready to wear collection incorporates versatile accessories and shoes that can be worn with many outfits throughout the week. They have a black wool-blend scarf with the brand's logo on the front and back of it. Their black suede Rockaway sneakers incorporate the chunky sneaker trend that many are wearing. Perfect for sharp winter weather and suitable for health guidelines they've included a knit black and green striped face-covering that also covers the top of your head.
Want to check out the collection for yourself? The collection is now available for purchase at SSENSE: Acne Studios for Men FW20 Collection | SSENSE
Next Up, New Kenzo's Collection Promises Functionality, Protection And Movement