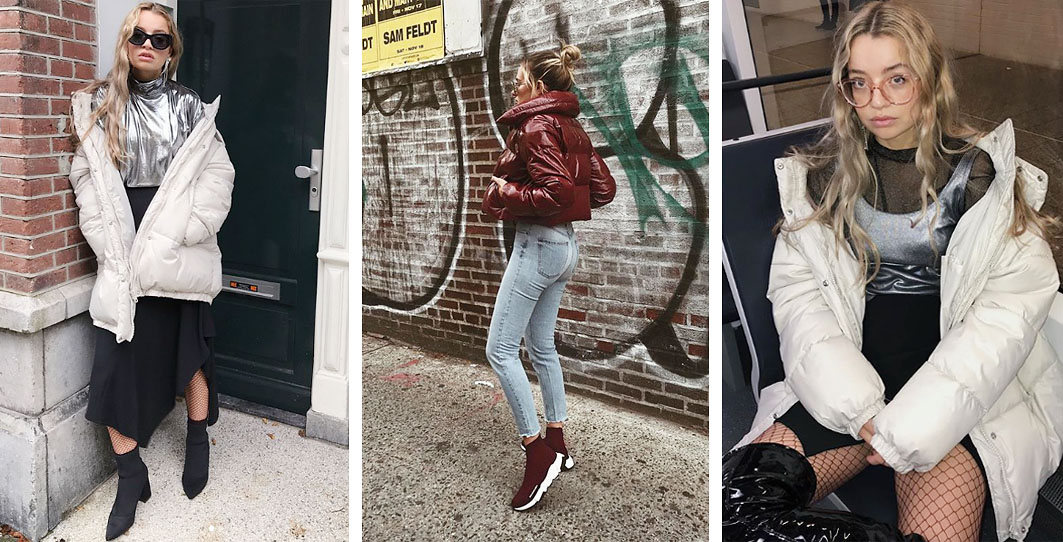 Where To Shop: Cocoon Yourself In Coolness With These 6 Cozy Puffer Jackets
A winter wardrobe must.
Once a staple of '90s streetwear and hip-hop style, then a fashion no-no, puffer jackets are back in vogue, and about to save your chilly ass. The unlikely fall/winter 2017 it-coat has re-emerged in every size, shape, color and crop imaginable, so don't let that childhood photo of you looking like an oversized marshmallow put you off; there's a puffer out there for everyone. We've put together our six streetwear faves to ease you into the toasty trend in style.
Acne Studios Cordella Jacket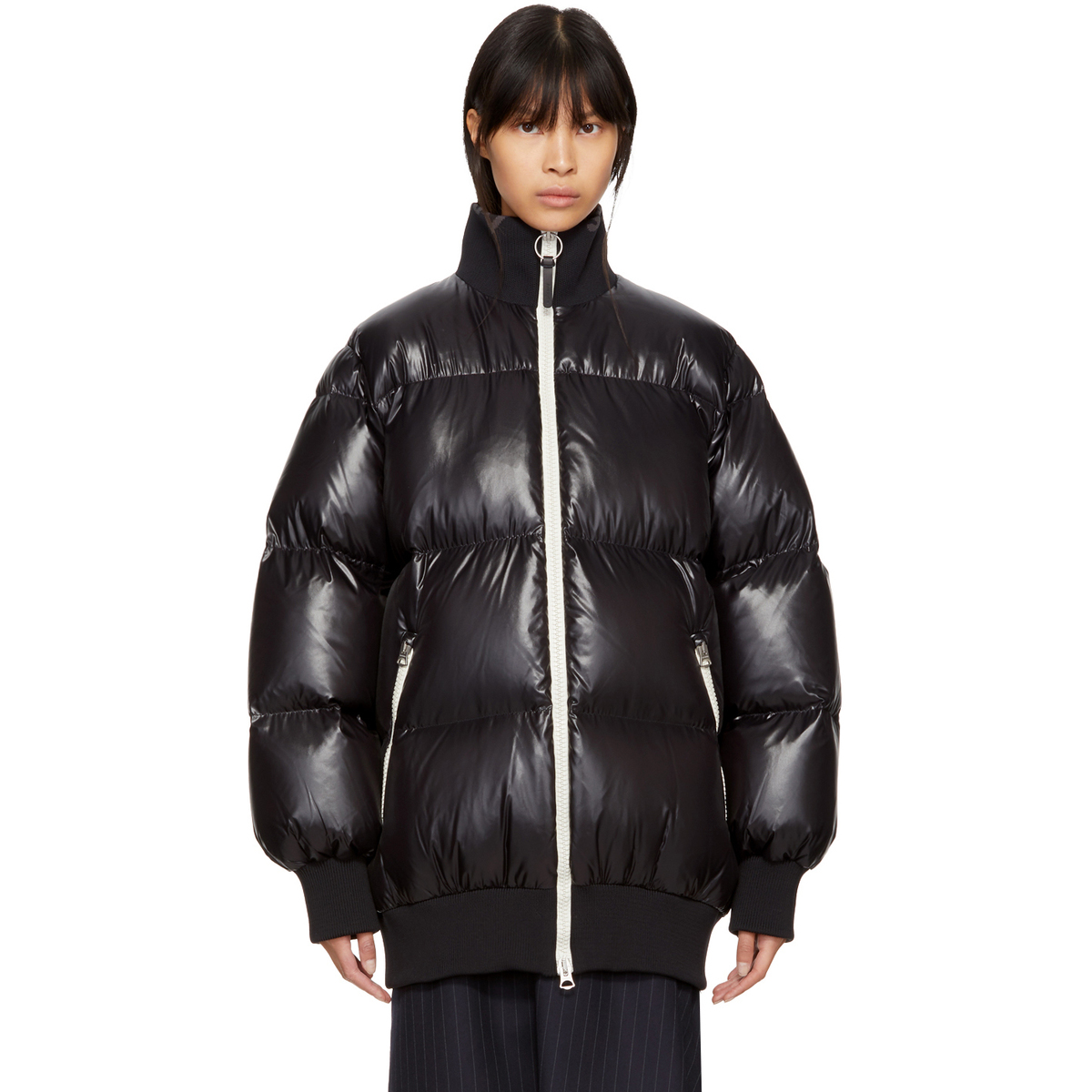 If you're the type of girl that would look good in a garbage bag, you're definitely gonna look good in this (haha, sorry but we had to). With its sheeny black luster, this water-repellent nylon puffer with a statement contrast zipper and ribbed collar, cuff and hem details has got the ugly-beautiful charm that we all love about Acne. Wear it open and the peachy interior lining gives a gorgeous soft touch.
Shop it here for the far-from-garbage-bag price of $1287.
MISBHV 6 Years Down Jacket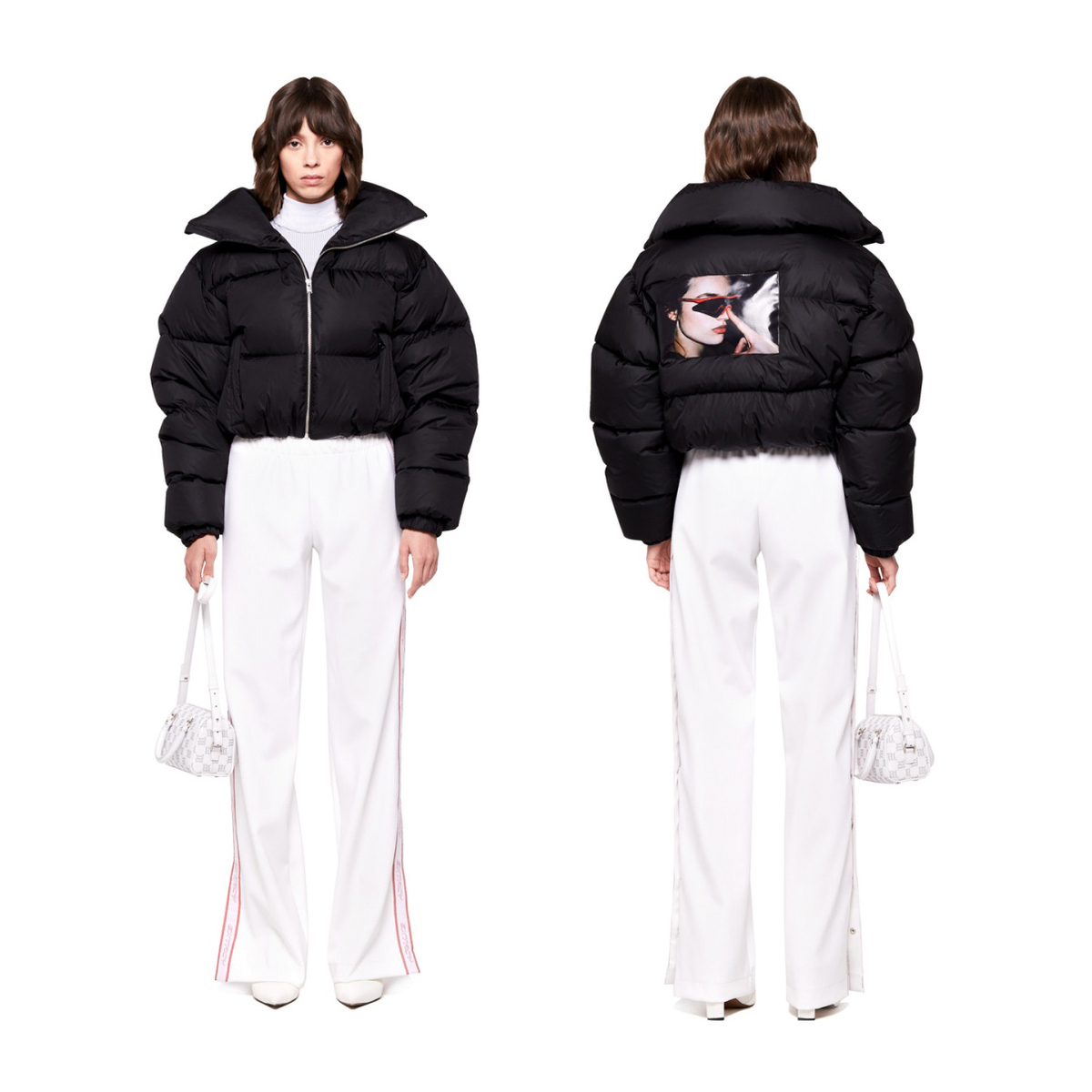 We're in love with the cropped cut of this MISBHV black down-filled jacket. The quilted puffer also features a killer retro graphic on the back – can anyone tell us where this femme fatale is from?
Shop it here for $819.
Ganni Fountain Down Jacket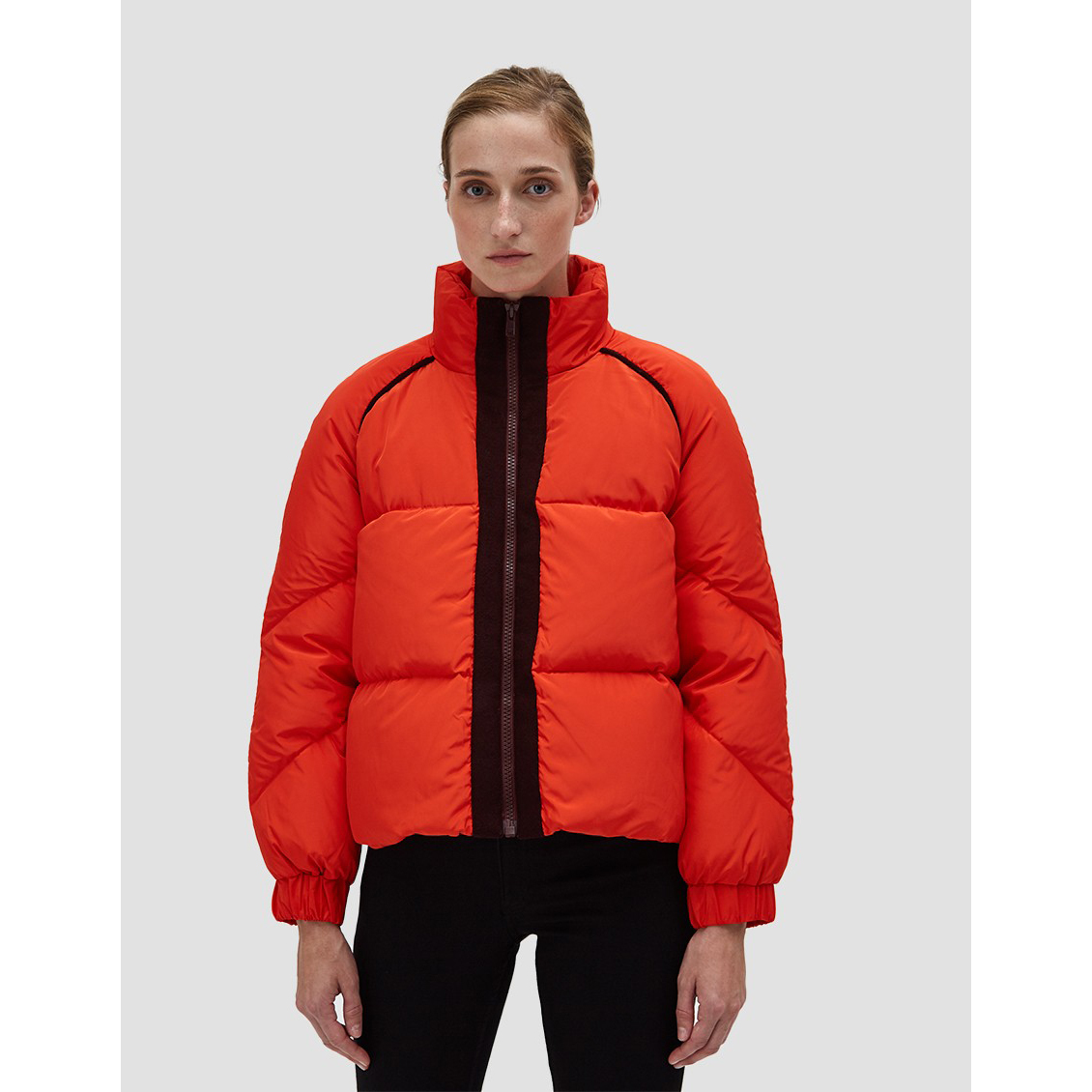 Go "Big Apple" or go home; go the whole puffer jacket hog with this dazzling red number from Ganni. The contrast wool detailing at the zip and piping work well to break up the silhouette, giving a slimmed-down feel – perfect if you're worried about looking like you piled on some extra pounds.
Shop it here for $340.
ASOS High Shine Patent Puffer Jacket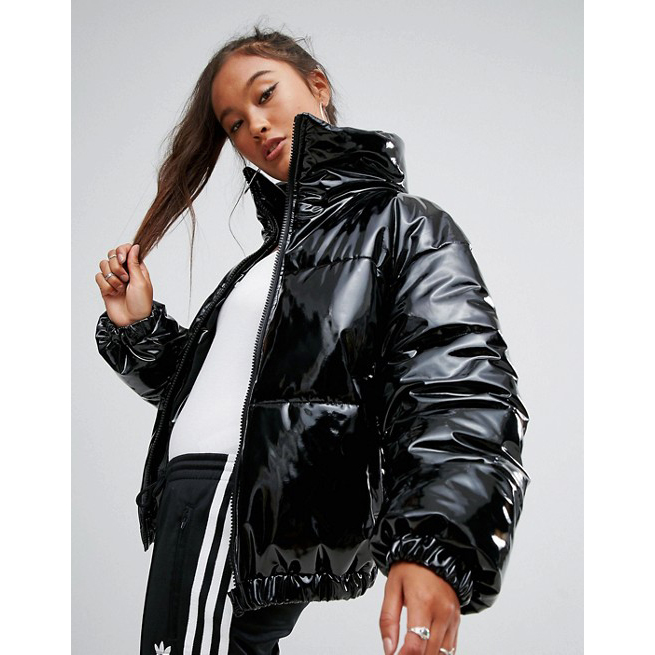 Edgy streetwear girl, this puffer was made for you. The super-shiny black jacket is the perfect match to your favorite tracksuit and a badass high ponytail. Swapping out the down for polyester wadding, it's also a sound choice for tighter budgets.
Shop it here for $103.
Santa Cruz Hands Print Padded Coat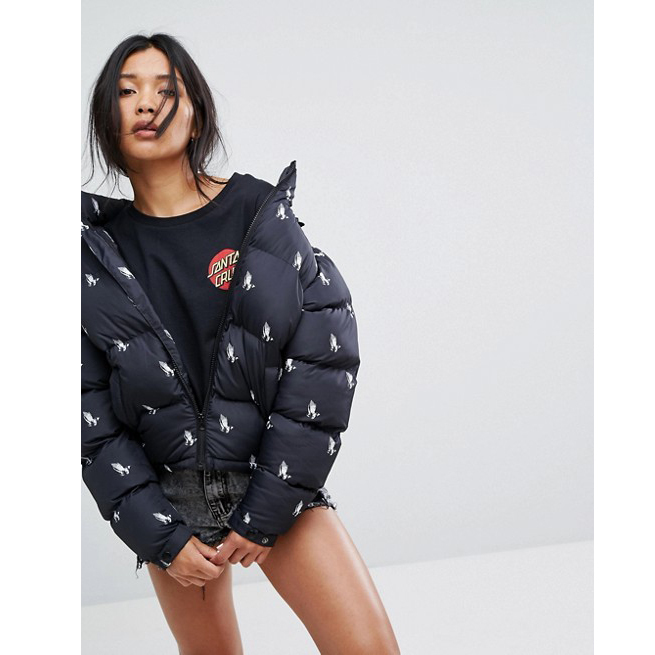 This nylon-padded coat from skateboard brand Santa Cruz is every bit as cool as its elaborately illustrated cruisers. Like that polarizing emoji, it's kind of impossible to discern whether the hands in the print are praying or high-fiving, but we love the way it adds a touch of individuality to the usually plain puffer.
Shop it here for $143.
Lenki Lenki Yellow Down Jacket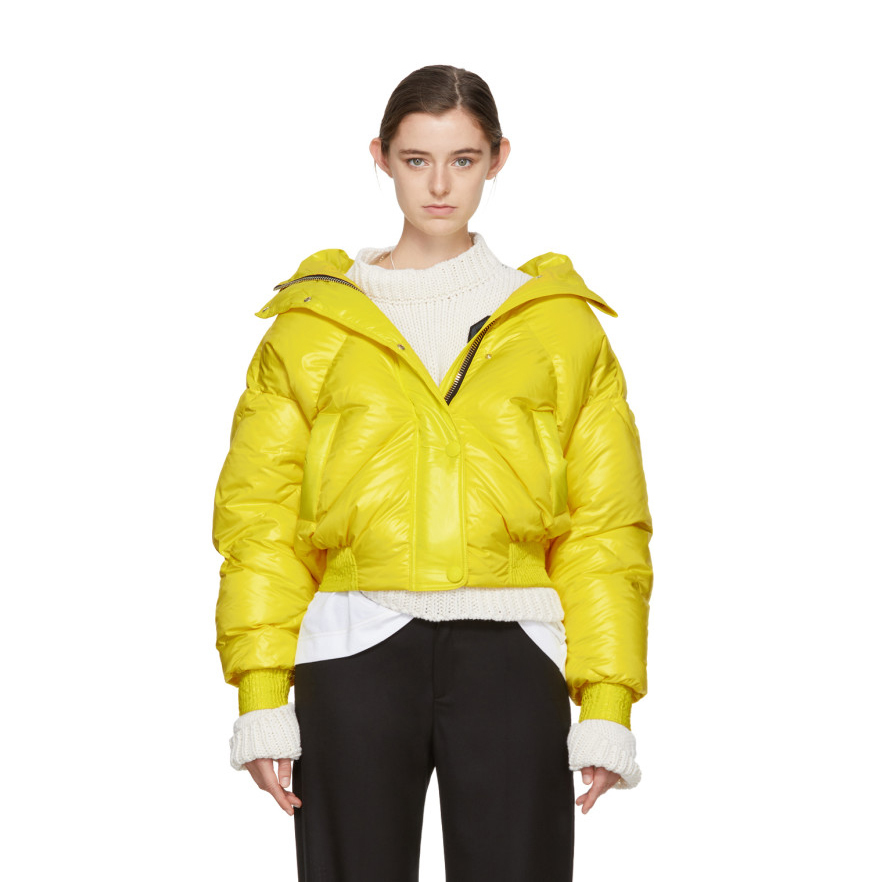 The Big Bad Wolf of the puffer jacket world, this "parrot" yellow goose down-filled number was designed to huff, puff and blow all the basics down. Yellow ain't for everyone, but this cool shade would suit a lot of skin tones. Combined with the cropped cut and oversized hood, it makes for a powerfully stylish impression.
Shop it here (if you dare) for $1416.
FYI: puffer jackets do not like getting wet. Prepare for all weathers and browse our top seven raincoats here.
Preview image via Instagram @_jeanettemadsen_