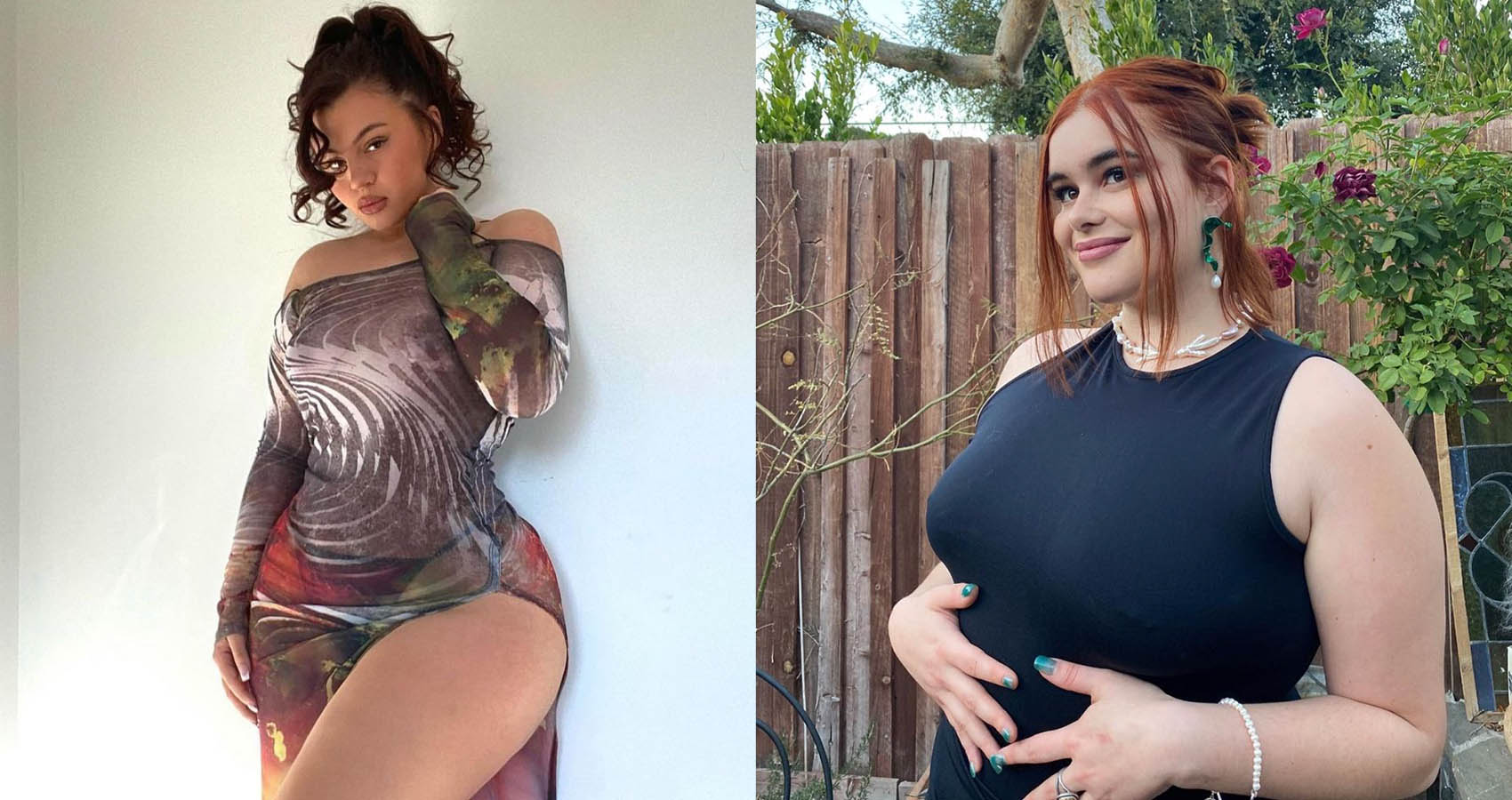 Plus Size Fashion: 6 Ways To Flatten Your Curves
Fashionable clothing pieces are no longer just limited to skinny women.
The fashion industry is a fabulous place to be today. Go inside different department stores or clothing retail shops and you're sure to find so many stylish clothing pieces you'd like to flaunt. And, if you're on the heavier side, there are lots for you to choose from too. Fashionable clothing pieces are no longer just limited to skinny women, now with sizes across different size points.
For plus sized women, this fact is very good news. But it also brings in the challenge that many other shoppers face: there's so much clothing for plus size women that it can be hard to decipher what attire looks good and what doesn't. For women with curves, this means choosing the right clothing to make your curves your best asset.
You can be on your way to a more stylish and confident you with these six amazing style tips for plus sized women.
1. Accept Your Body
Accepting your body is a very important starting point if you want to be on your way to flatter your curves. It's very hard to dress appropriately for your curves when you aren't confident about it. Or, you may be shopping for dresses meant for leaner individuals which won't necessarily be the most flattering on you.
Don't think of yourself as any less stylish, gorgeous, or fashionable because you're on the heavier side. Gone are the days when models had to be thin as a stick. Now, fashion is more inclusive, coming up with lots of outfit pieces meant to help you show off your curves. Go through social media, and you can even come across a lot of body-positive accounts to support that newfound level of body acceptance.
Accepting your body and being confident gives you more excitement when you shop. Now you can think of your body as the perfect one that it is.
2. Invest In Good Shapewear
Shapewear is for everybody – from the smallest sizes to plus sized women. Everyone needs a bit of cinching, support, and shape smoothing sometimes. Smoothing in the hips and tummy can help you look more polished and refined. This is what shapewear can do for you.
Investing in a good one will surely come in handy when you want to wear figure-hugging and tight dresses. Yes, plus sized women can wear those too! In fact, figure-hugging dresses can even be more flattering when they're less frumpy. Choose those when you're looking for date night outfits, for instance.
3. Try On Different Clothing Sizes
When you're shopping physically, this presents you with the opportunity to try on different clothing sizes. This means getting your actual size, a size smaller, and a size bigger, so you can fit all of those to see which one suits you best.
Take time when you're shopping. Don't rush it. Look at yourself intently in the fitting room. That way, you can wind up buying the clothing pieces which are the most flattering size for you.
4. Buy High-quality Underwear
Going hand-in-hand with purchasing great shapewear, investing in good shapewear should also include good quality and flattering underwear. Even if it's not visible to the public, good underwear is also necessary for comfort and to flatter the right curves.
That way, your underwear stays tight and hugs at all the right places, rather than cause unsightly bumps in your belly and love handles below the bra. Good underwear is a must-have for every plus sized woman. The higher the quality, the better. Think of your underwear as investment pieces, so you don't skimp on that choice.
5. Wide Belts Should Be Your Best Friend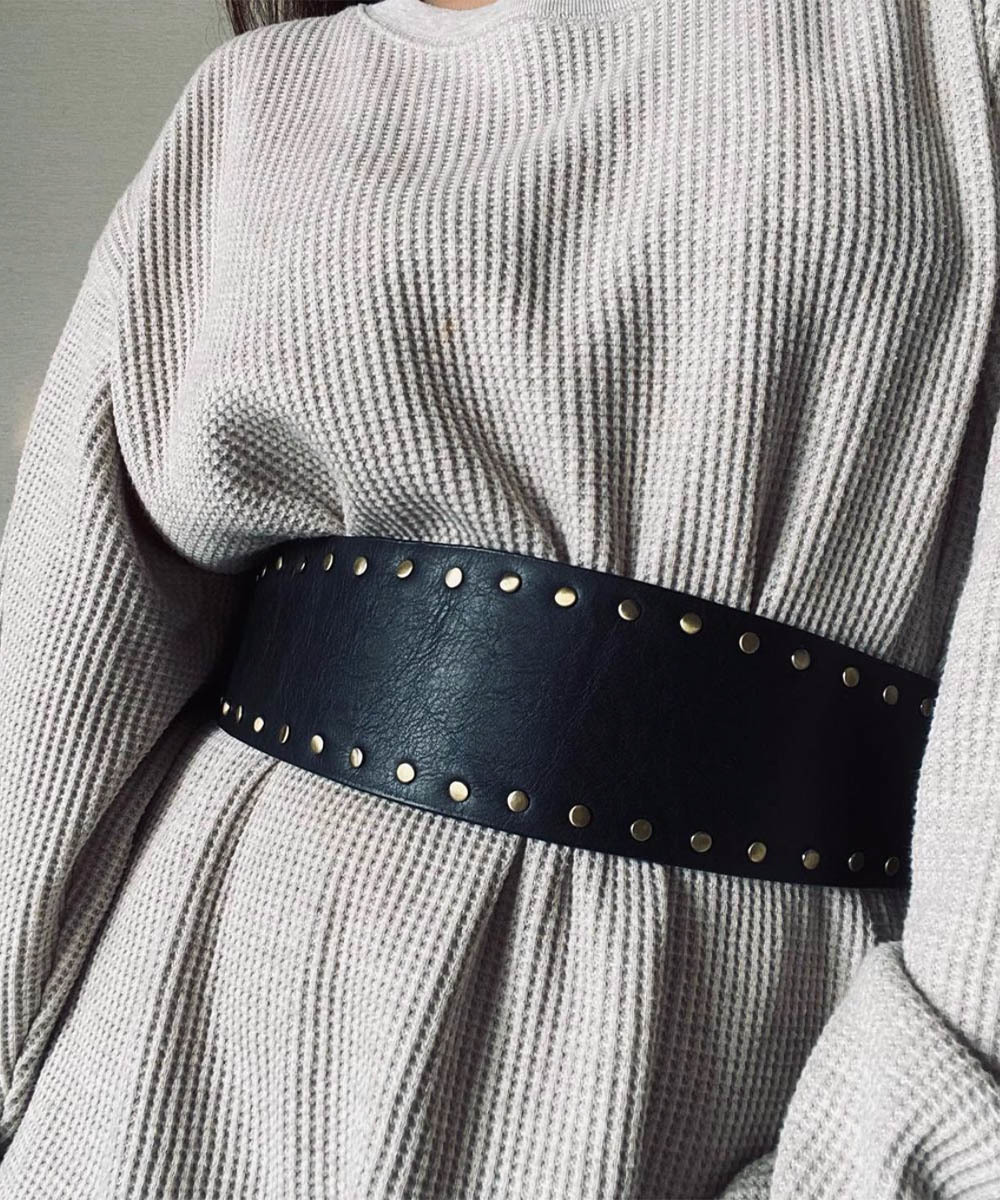 Loving yourself, including all of your folds and curves, shouldn't be hard. Your collection of accessories should never be complete without a wide belt. It can really do miracles in enhancing and drawing attention to the smallest parts of your body.
High-waisted belts can help make you look slimmer by making your waist look smaller. Your hips are emphasized, creating the illusion of sexier and more sultry curves.
6. Stop Wearing Leggings As Pants
There's no denying how many plus-sized women run to leggings for the comfort it brings. And it's quite flattering too, given that it simply hugs onto your thighs. Style-wise, however, leggings will only make you look too plain.
If you aren't comfortable with wearing skinny denim jeans yet, a very good alternative instead is jeggings. They're made of jean material, while still having the comfort and stretchy feel of leggings. Jeggings aren't just flattering to your thighs and curves, but also stylish as well. They look just like pants and no one may even figure out that you're wearing jeggings.
Final Thoughts
With this guide on more stylish dressing, you can finally ditch hiding in your usual boring dresses or t-shirt and leggings combination. Once you get the hang of flattering your curves and dressing to draw attention in all the right places, you can become a more stylish plus sized woman.
Fashion is now transforming and becoming more inclusive, so make the most of that and rejoice. Above all else, ask the sales associate when you shop – they can give you honest remarks on what looks good on you and what doesn't.
Next Up, Suicoke Drops Sustainable Eco Sandals Made From Scraps