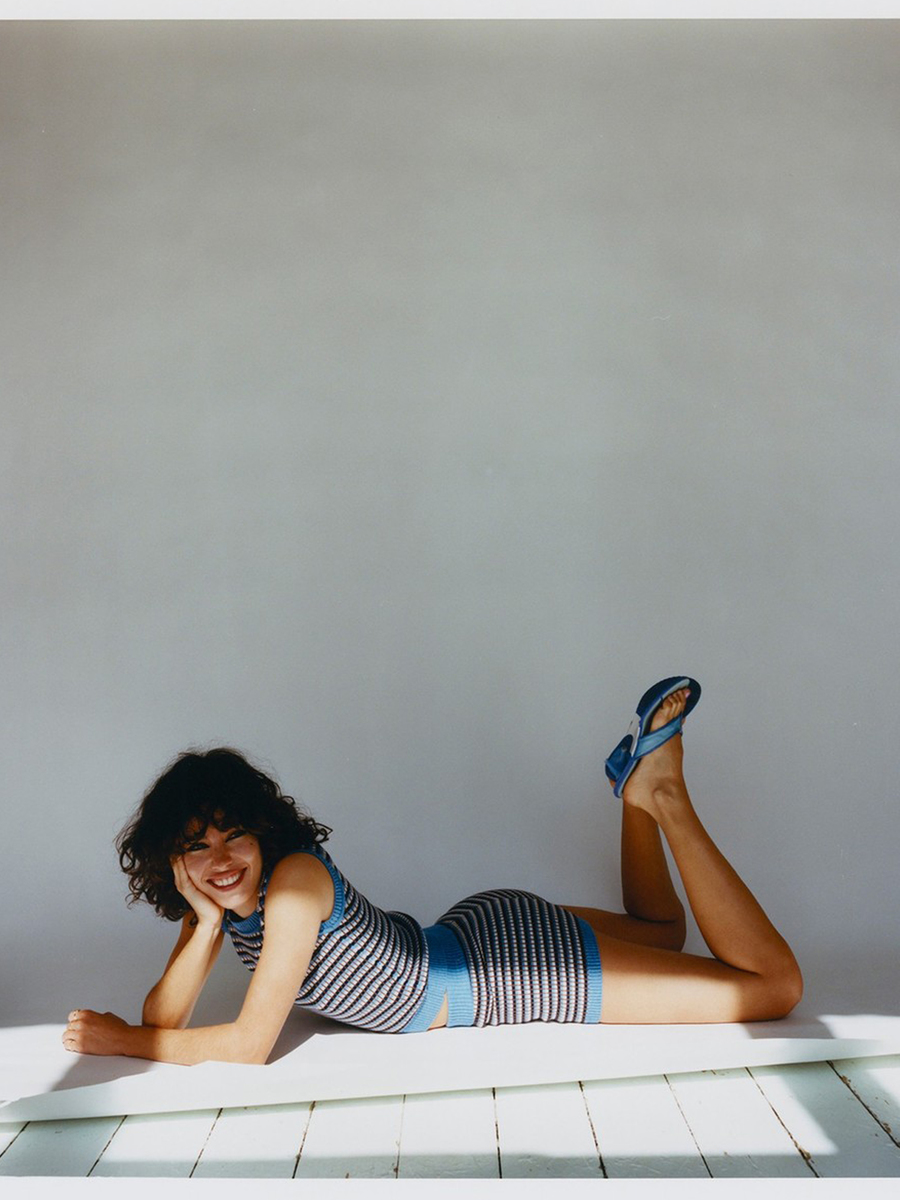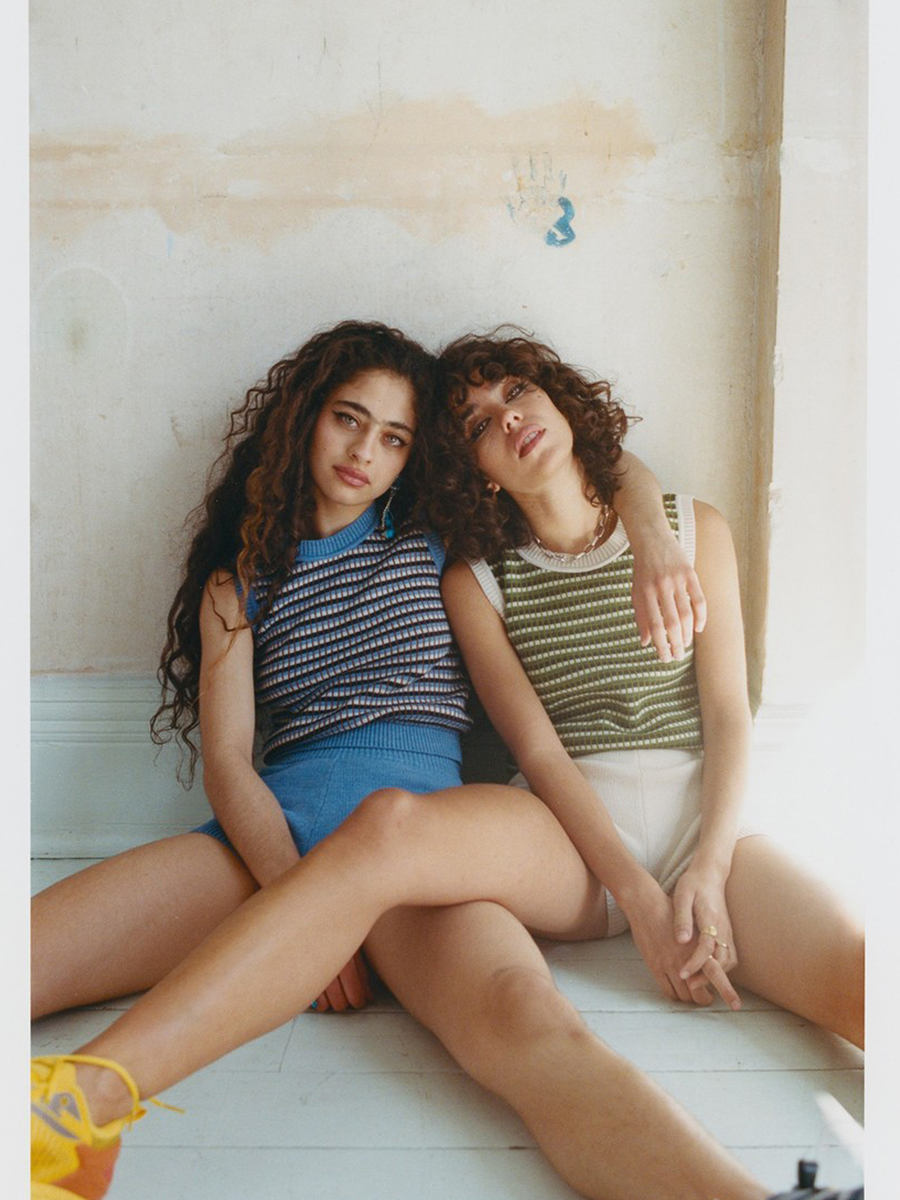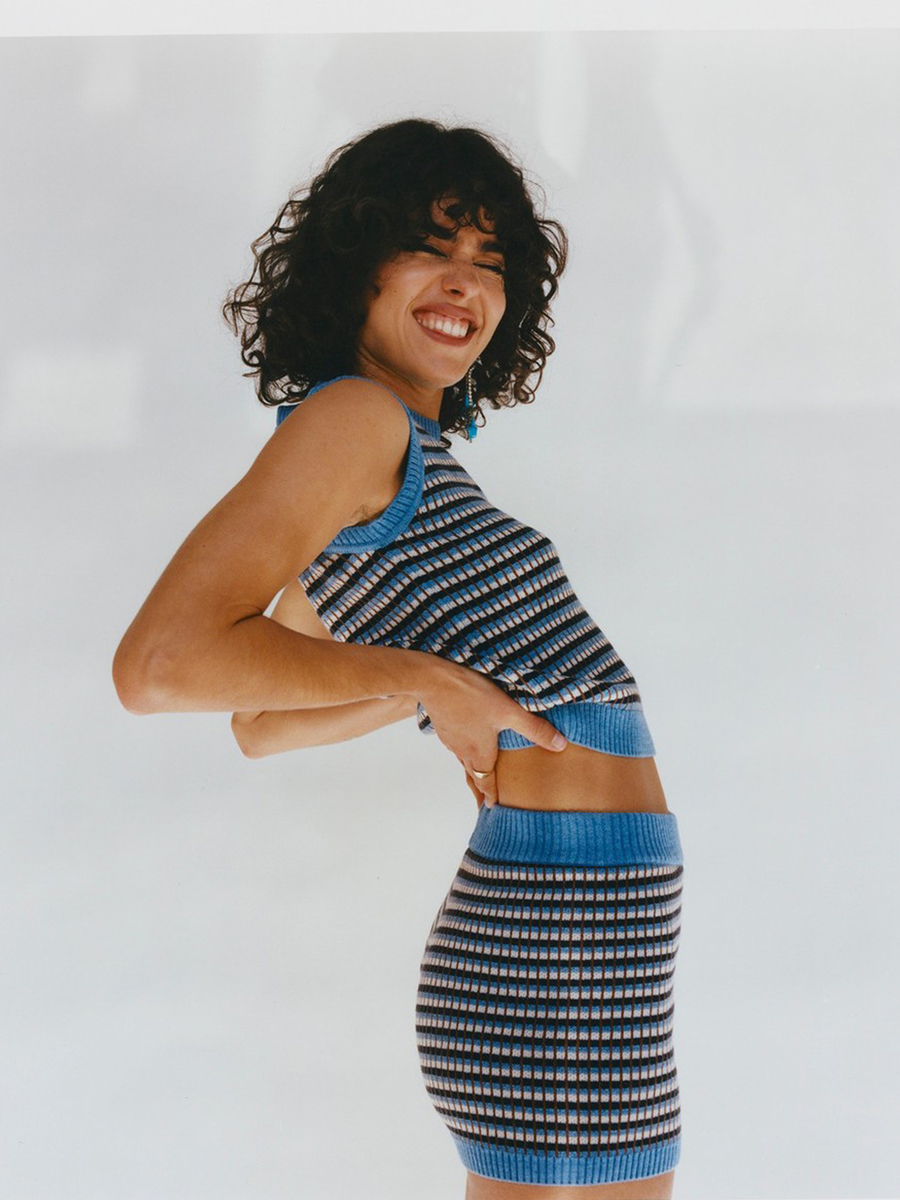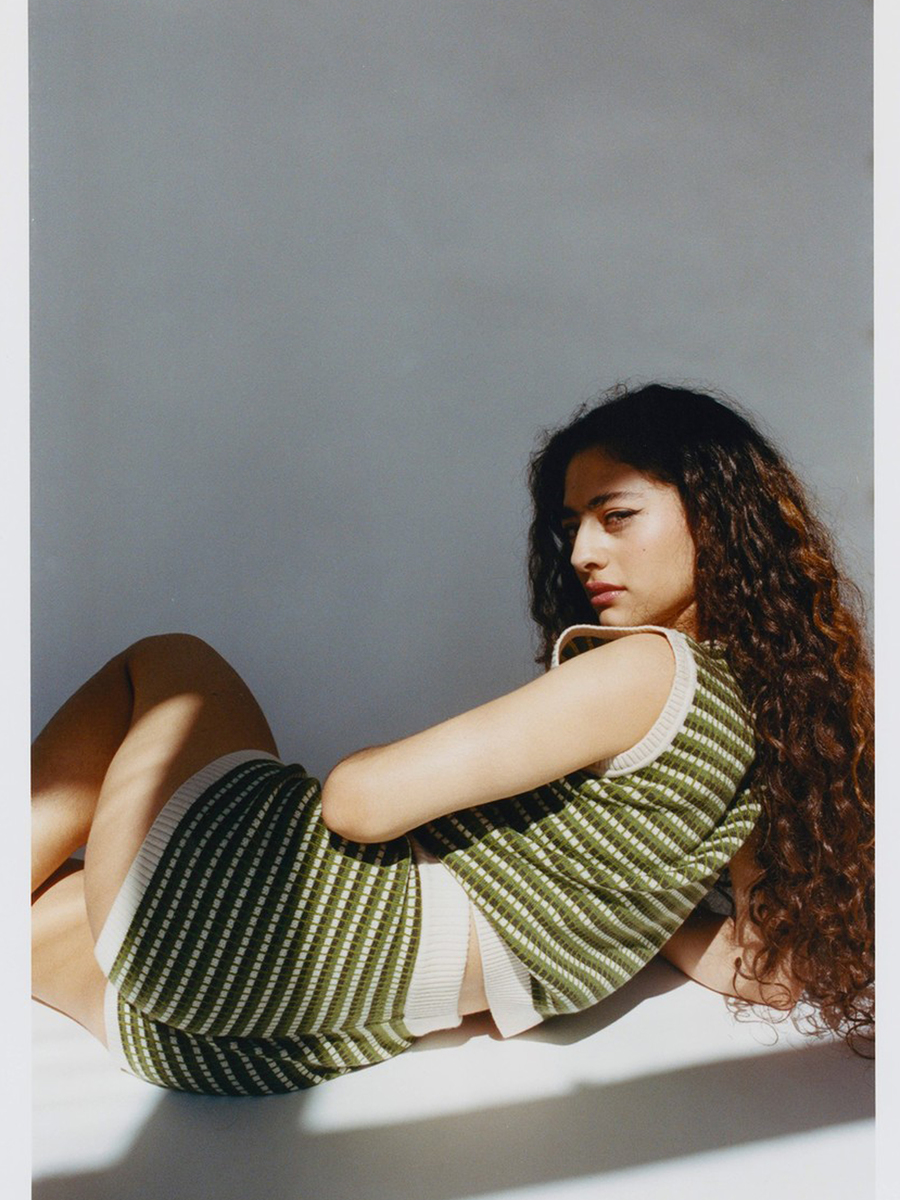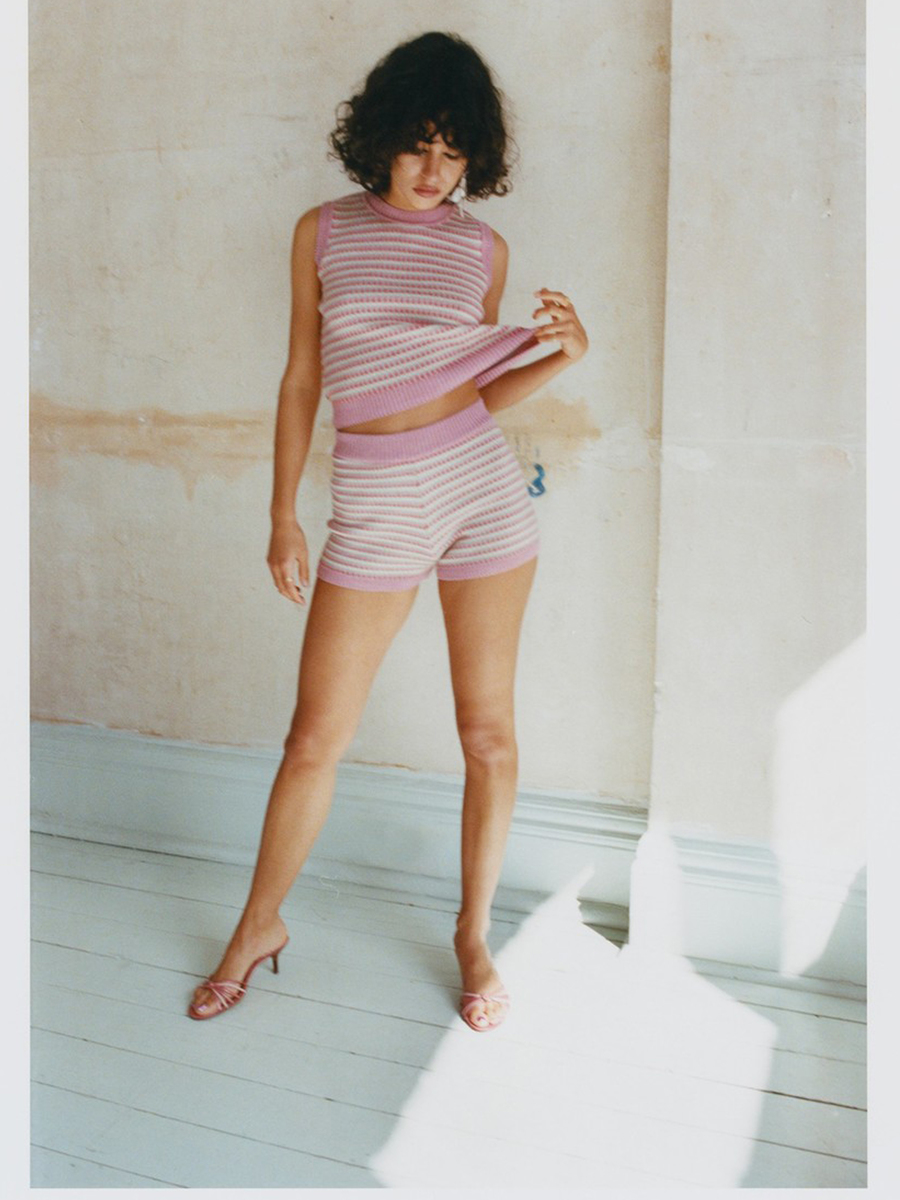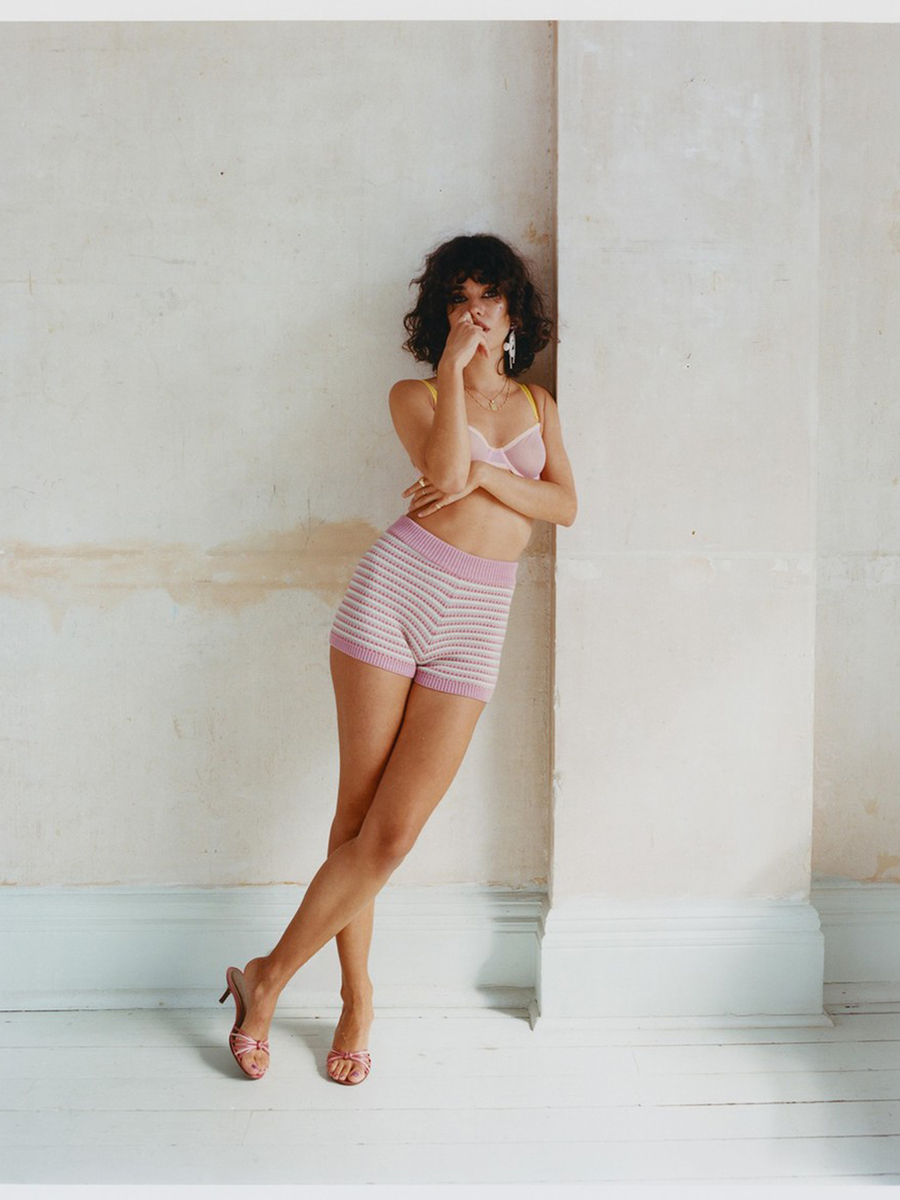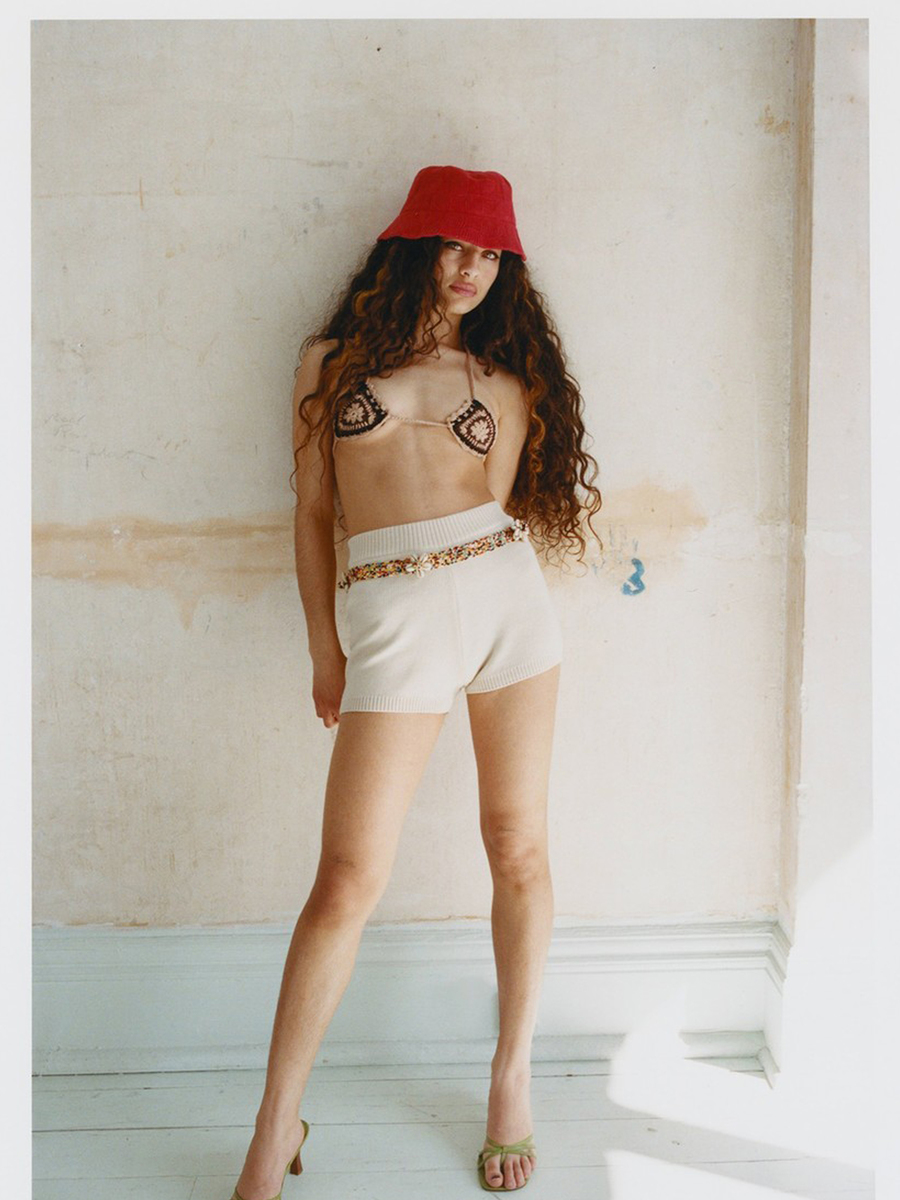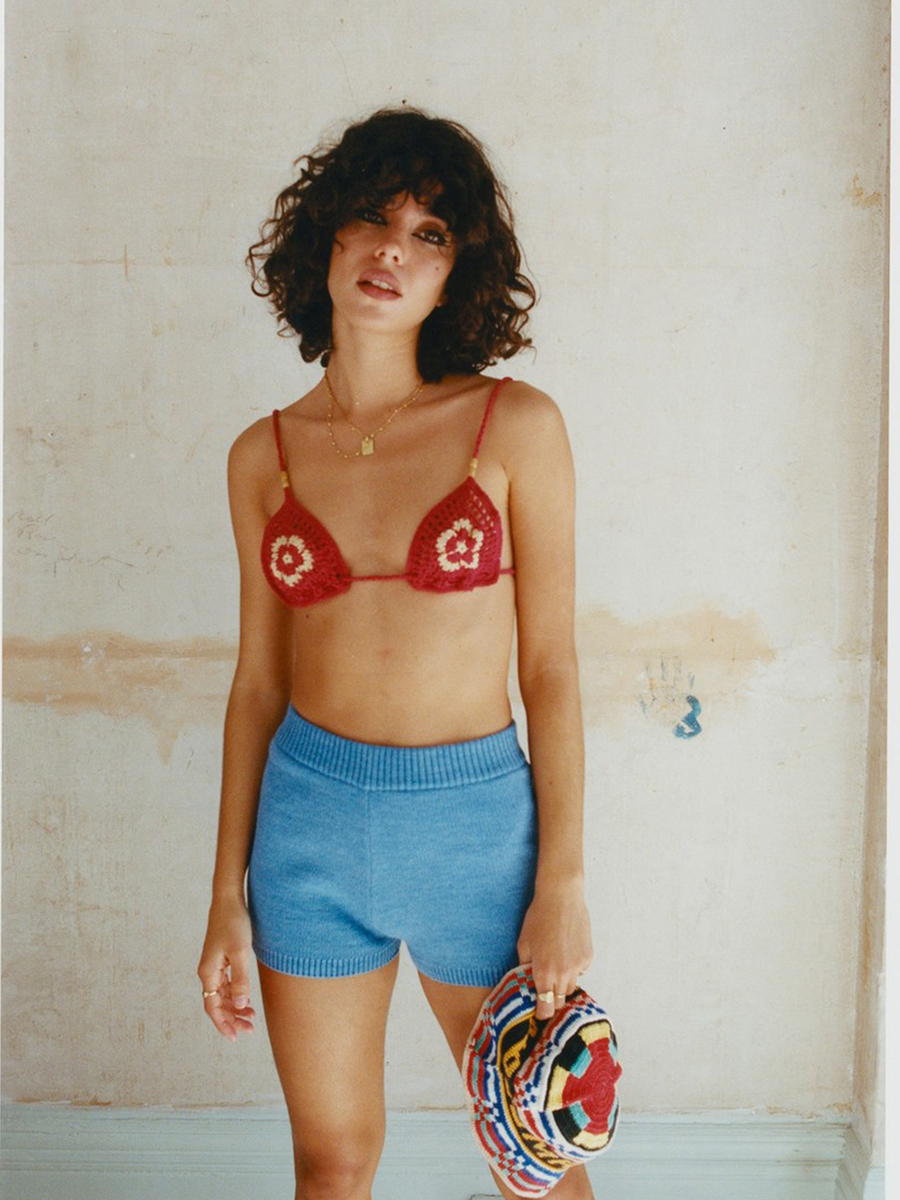 Peachy Den New Knitted Separates Are Summer Essentials
Double the charm in matching sets.
Never compromising comfort for style, Peachy Den is known for '70s inspired fits with a trendy twist. It's easy to see why the garments have been in and out of stock since the launch back in 2019. The velour style Celeste set was a lockdown treasure, as seen on Mia Regan's Instagram who often cozies up in Peachy Den designs.
Founder Isabella Weatherby has now elevated her collection with the knitted co-ords where cropped vests are paired with high-waisted short shorts that offer a stylish stripe and figure-hugging fit. If the knitted vest trend had your heart racing, the Stella set is sure to take center stage in your wardrobe as the weather warms up.
While the items come as a pair, they're easily adapted to be worn separately. Dreaming of ice creams at the park and days on the beach? The Stella set provides a perfect outfit with a retro yet chic vibe. "At the time of designing, I was dreaming of wearing the set out in London, and then in the knitted hot pants with my favorite bikini on the beach" says Weatherby.
In colorways of 'Denim Blue', 'Lawn Green' and 'Candy Pink', it seems the outfits are matching our aesthetic for the perfect sunny day – Summer picnic anyone?
To match the cuteness of the designs, Peachy Den works to be a more sustainable company. All the garments are manufactured in the UK from Nottingham and London factories. Making clothing close to home means less pollution created from transportation and is therefore contributing to a more circular fashion industry. "It's nice being a small brand and being able to drop when you want, you're not dictated by retailers or stock," Weatherby points out.
With fast fashion taking over society, it's crucial to shop with smaller brands where we can and Peachy Den offer the perfect solution. The co-ords are priced between approximately $131 - $166 and are available on the Peachy Den's website.
Next Up, Sun, Sea and Sky for Emporio Armani Sustainable Line