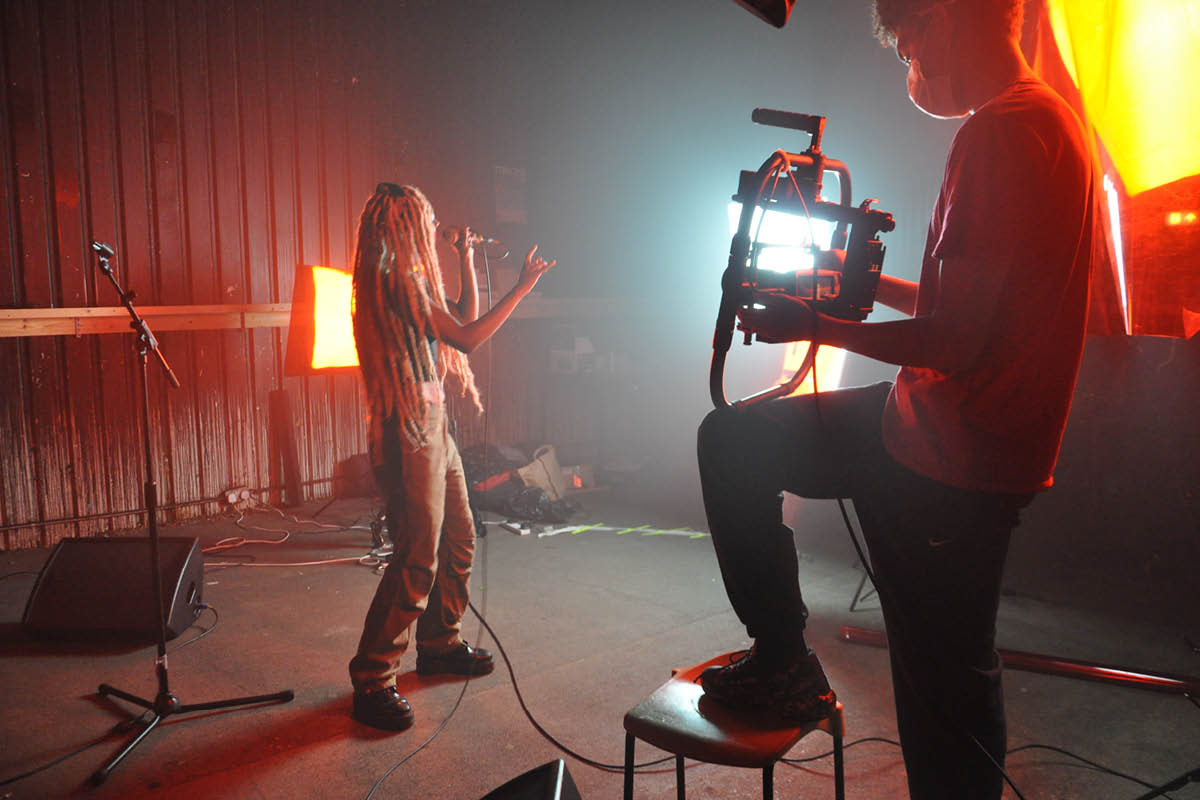 Nine Nights Is Bringing Black Art To A Screen Near You
Food for the soul.
Nine Nights is the latest live streaming event you didn't know you needed. Showcasing music, performance, spoken word, and poetry from curated Black artists from around the globe, the series aims to support artists who have been stripped from their incomes by COVID-19, whilst further supporting Black-focused charities.
Nine Nights, or Dead Yard, is a Caribbean tradition that celebrates the life of the deceased over a span of nine nights. Friends and family come together with food, drink, and music to honor the loved one and the passing of their spirit to their resting place.
Created by The Specular Empire label boss GAIKA, artists GLOR1A and Shannen SP and event producer Zara Truss-Giles, the new series, created in response to the Black Lives Matter movement, is dedicated to celebrating the lives of those lost to police brutality, racism, and Coronavirus. Nine Nights have confirmed their collaborations with a range of charities, including Hackney Caribbean Elderly Organisation, National Bailout Fund, and Justice 4 Grenfell, with events being planned in Manchester, New York, and Berlin.
Line-ups include artists such as Chamber 45, Darka, Louis VI, and Mista Silva among a ton of others, with future shows set to feature Novelist, Zebra Katz, FKA, and more. Don't sleep!
---
If you're into live music and performance, then you might be a fellow musician yourself. These days, it can be hard to find high-quality instruments that will last for years to come. Pianos are especially hard to source. However, if you're after high-quality grand pianos we recommend taking a look at Broughtonpianos.co.uk. Broughton Pianos are expert providers of grand pianos with years of experience in the industry. If you have any questions or need advice on your next purchase, they're more than happy to help! For more information, don't hesitate to get in touch with them today!
Next Up, Virgil Abloh & Vogue Create Your COVID-19 Lockdown Playlist