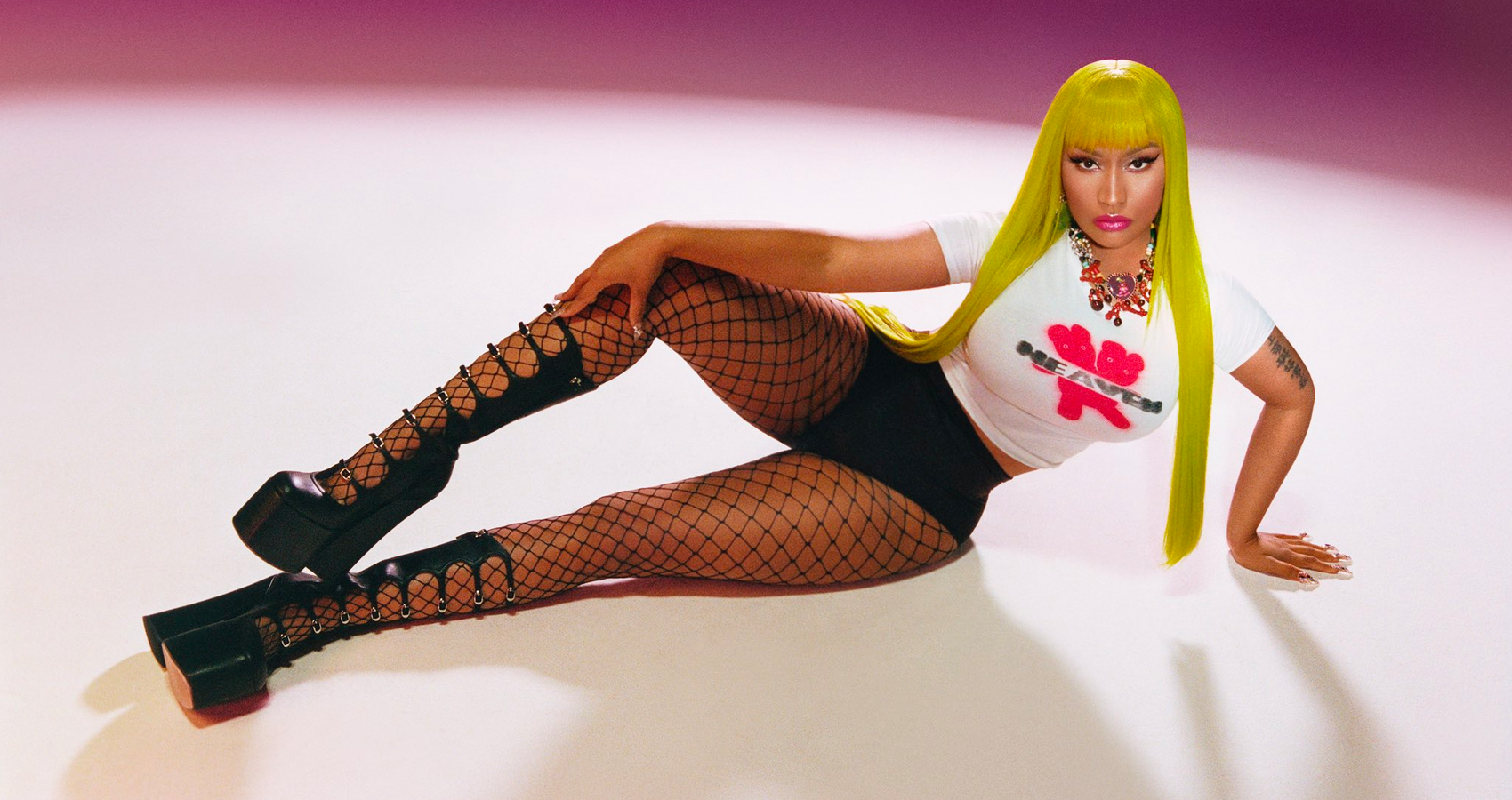 Nicki Minaj Is The Face Of Heaven By Marc Jacobs' Spring 2022 Campaign
The campaign is joined by Pamola Elsesser, Mena Suvari, Sky Ferreira, and Steve Lacy.
Heaven by Marc Jacobs has released its latest Spring 2022 campaign fronting the iconic Nicki Minaj as its lead.
The campaign was shot by Harley Weir – and it captures the essence of television, film, a fashion world existing through the past and present, nostalgic adolescence, teenage rebellion, and psychedelic daydreams of the youth.
Minaj's first look features her wearing a White Heaven Logo Baby Tee, and black fishnets paired with the black Multi Buckle Kiki Boots – and her typical neon hair of course.
The Spring 2022 campaign also features Pamola Elsesser, Mena Suvari, Steve Lacy, and Sky Ferreria encapsulating the ideal image of teen angst and youth culture. Heaven worked alongside artist Clarie Barrow and photographer Ed Tempelton to contribute imagery for the March campaign.
Meanwhile, actress Mena Suvari recreated a classic moment from the 1999 film American Beauty surrounded by a bed of red roses in a White Fuzzy Logo Bodysuit.
On Heaven's Instagram, the brand revealed an array of pieces contributing to its first spring drop. Ranging from collaborations with designer Nong Rak, Kiki Boots, Teddy Balloon Heart earrings, and the infamous puffer Shoulder Bag.
Heaven's first spring collection is now available online. The second drop will be released in April and pays tribute to Comedy Central's 1994 series Hi-Octane. The third release will be in May featuring psychedelic graphics by Elliot Shields.
Up Next, The New Way To Contour Your Face