Nat Slater Releases Brand New Single "Ride The Wave" Ft Finn Mathews
Dreamy synths and slick R&B drum loops
Continuing to carve her own way to the top, rising R&B/Pop singer songwriter Nat Slater is back with nostalgic summer jam "Ride The Wave" featuring LA based artist and producer Finn Matthews.
Dreamy synths and slick R&B drum loops lay the perfect foundation for Nat's signature honeyed vocals as she tells the story of laid-back young love. In the VHS style video we see Nat between LA and London, oozing personality Nat performs effortlessly to camera. A uniquely talented musician and songwriter Nat is steadily building a name for herself with her ability to combine hazy R&B in pop-edged soundscapes. Jumping on the track with his bouncy flow and rich vocals, rising artist Finn Matthews compliments Nat perfectly in a duet bound to set them apart from their contemporaries.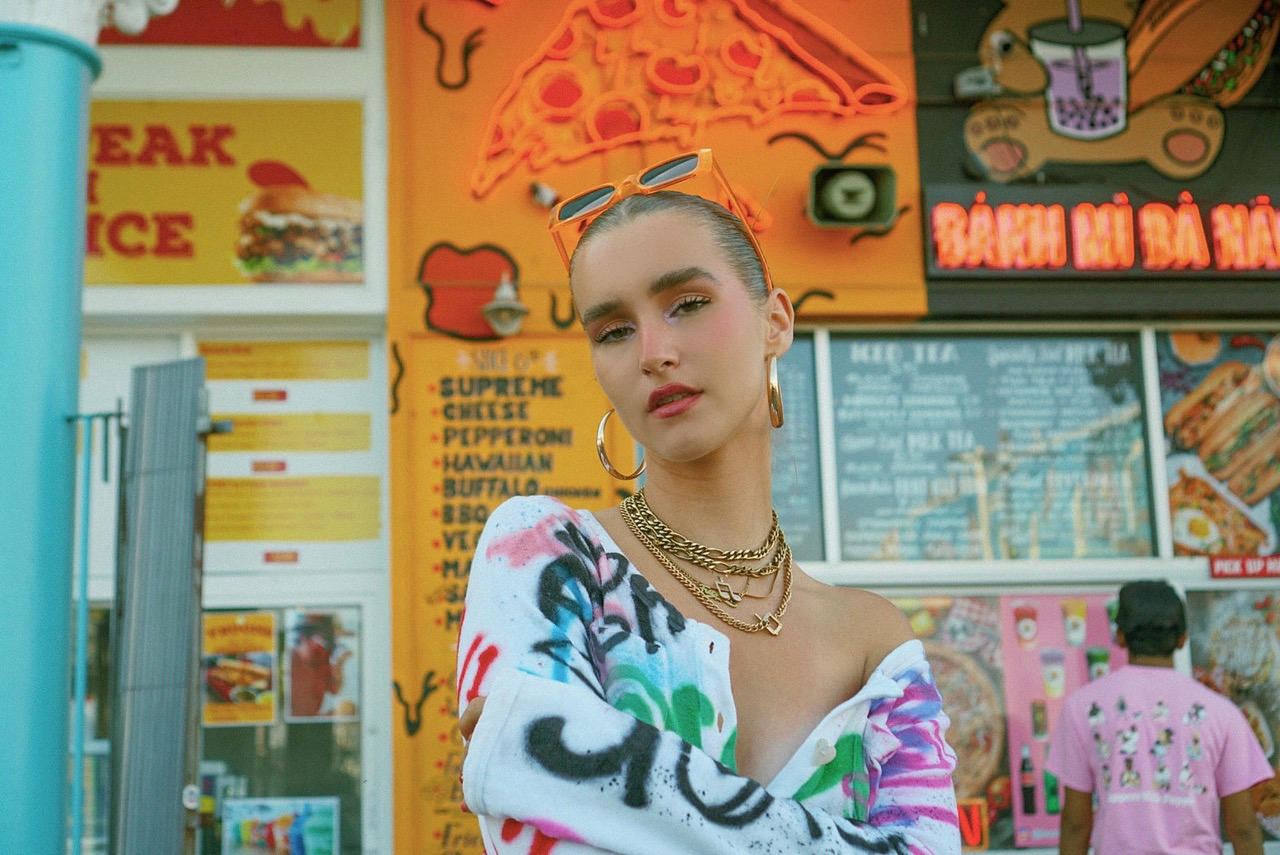 Speaking on the track Nat tells us: "Ride the wave is about being in the moment with someone and not caring what happens next. I wrote it while I was in LA making music, the sun was shining everything felt very blissful, I just wanted to capture that feeling."
A Londoner born and raised; Nat started off her music career at 15 by playing open mic nights across the city. This led to her meeting with several music producers and before long she was in the studio writing and recording. Playing both piano and guitar, Nat's natural musicianship and innate skill with the pen started to emerge. With releases "Been A Minute" and "4 Leaf Clover" gaining critical acclaim this year from the likes of WONDERLAND and KISS FM the fast rising newcomer is taking the scene in her stride working closely with industry favorites Monro (Jhene Aiko), Mark Hill (Artful Dodger, Craig David) and Oscar Schellar (Pink Pantheress,) and fashion stapples FRED PERRY and RAGGED PRIEST.
Nat's ability to transcend traditional boundaries and her sizzling eye for style places her on an extremely exciting trajectory setting the tone for a slew of new music across 2022.