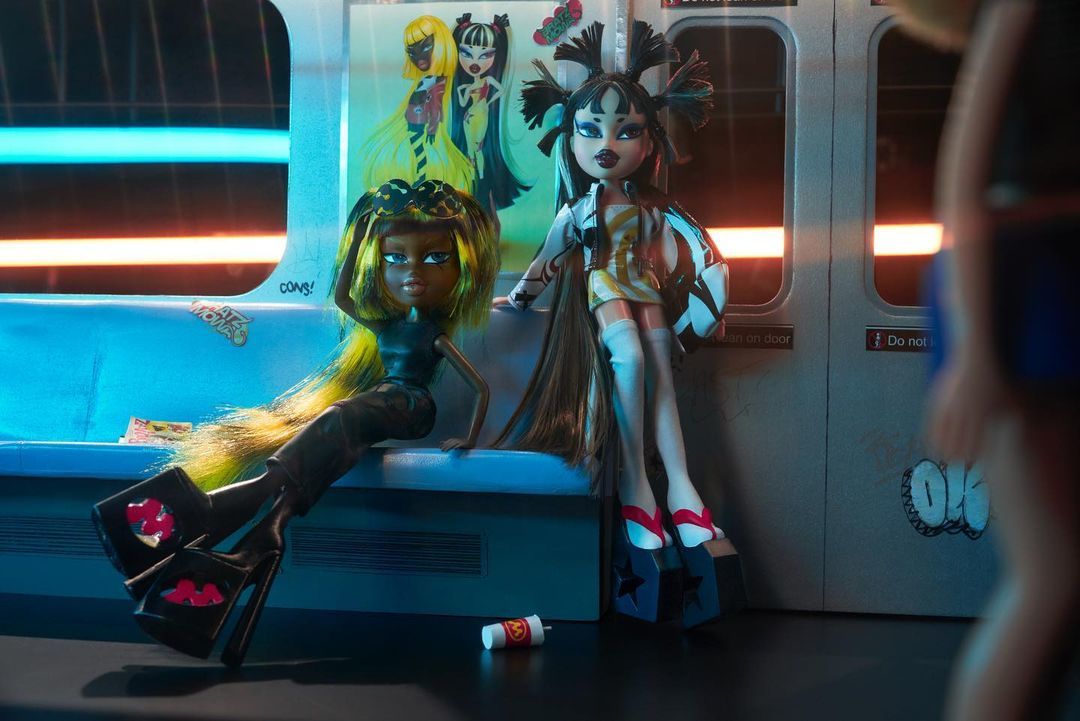 Mowalola Have Collaborated With Bratz - And It's Everything
Oooooooh Fashion - The Bratz are back with a bang.
Bratz are back, baby. They've teamed up with London-based fashion brand Mowalola to recreate the dolls and bring them back in a high-fashion way. Characters Jade and Felicia are returning in the form of a collector's doll. Mowalola drew inspiration from past Bratz collections such as the Pretty N' Punk™ and Tokyo A Go-Go™ collections.
Bratz were at the height of popularity in the early 2000s, and, like many other things from this particular era, the fashion dolls have made a hardcore comeback on the Y2K wave. The collaboration brings the dolls back with a 2022-does-Y2K touch but maintains the fun-loving and high-fashion aesthetic of the original dolls. Both dolls have been given the full Mowalola treatment; Felicia has yellow and black thigh-high platform boots, a red MTV leather jacket, or a black maxi dress with black detailing. Lest we forget the huge, black sunglasses and the matching handbag or the yellow hair down to the floor; the Y2K flair done with the Mowalola stamp.
Jade has two pigtails in a half-up-half-down hairstyle alongside a yellow maxi dress with pleather stars and red platform heels. Alternatively, she comes with her gold mini-dress and black and white leather jacket. Naturally, she couldn't go anywhere without her matching black and white handbag, so this is also included. Again, a prime example of preserving the nostalgia while bringing the dolls into the present.
The brand is known for their progressive stance in fashion. Creative Director Mowalola Ogunlesi said that "this collaboration with the brand gave me the opportunity to re-examine the ideals of beauty and femininity and how I could bring Bratz into my world and make them reflect my ideas of beauty. That's why I'm so excited to work with MGA and the Bratz team in designing and offering these dolls."
The dolls are both currently sold out on Mowalola.com. However, both retail for £65 each and come in premium display packaging with two outfits, all the accessories and embellishments, and a certificate of authenticity.