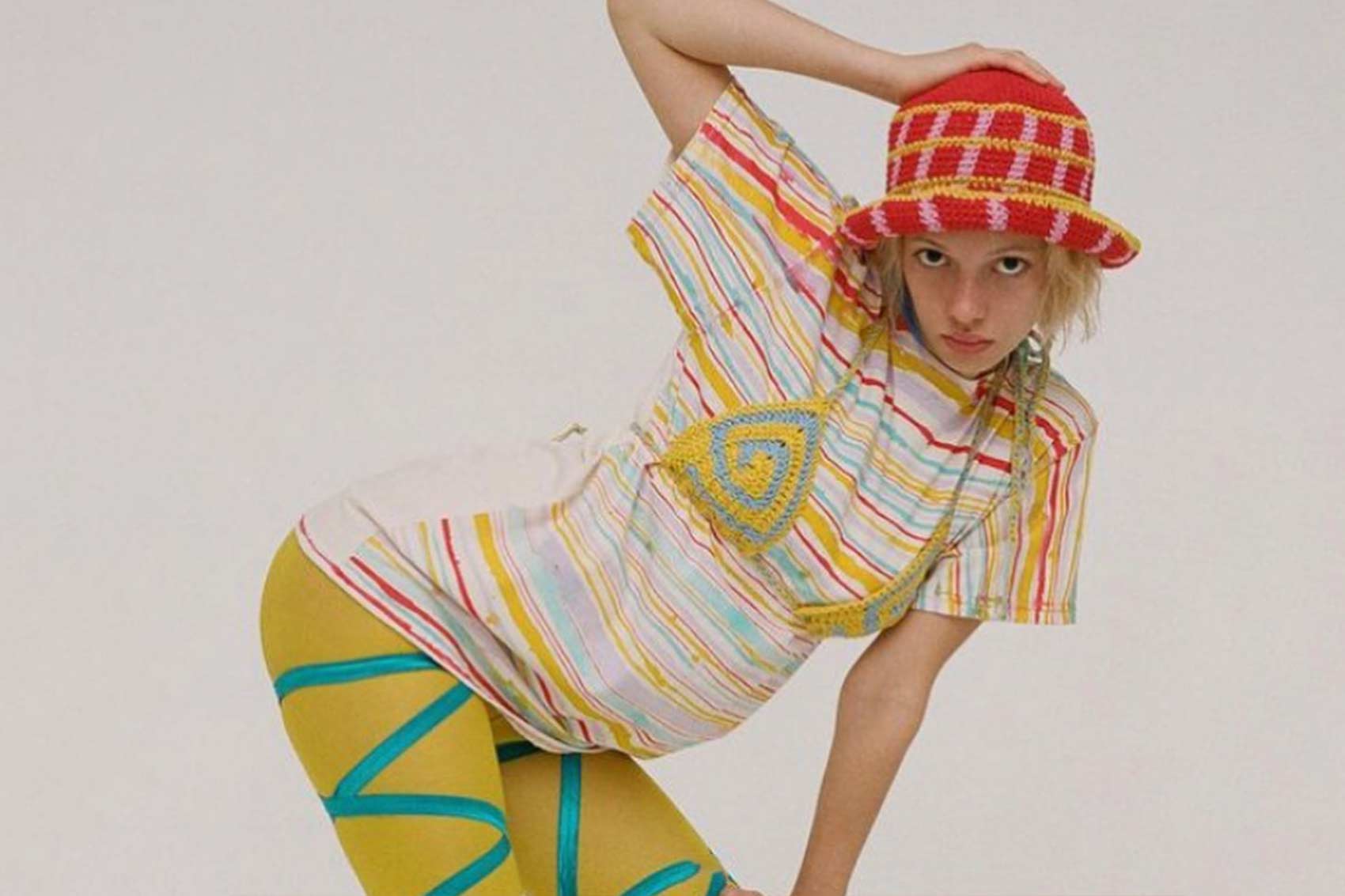 The Crotchet Label That Started As A Lockdown Hobby
Memorial Day has blown up, thanks to a-listers like Kaia Gerber and Ella Emhoff.
Most of us tried new hobbies when lockdown started, but how many of us can boast that their hobby is now a business?

Delsy Gouw is currently in her last year studying marketing at the Fashion Institute of Technology, but this year is all about her brand Memorial Day. You may have seen an increase of crotched bucket hats, bags and bikinis on your Insta feed and it's all thanks to Gouw's influence.

Memorial Day started off as an online vintage store, but since lockdown Gouw took up crocheting. Gouw learned how to do this craft when she was nine, yet now she's a key player in the crocheting world. Bright and colorful bucket hats have become the key it-girl signifier with stars like Bella Hadid, Kaia Gerber and Ella Emhoff investing in them.
Gouw's designs feature primary block colors and checked patterns, the perfect way to add some color into your life. From bucket hats to gradient thongs and shoulder bags, everything is unique and perfect for gen-z trendsetters. All designs are made by hand and to order, so if you order it'll be totally unique. Memorial Day is another great example of a sustainable slow business brand that's in the public eye.
If you fancy owning a crotchet from Gouw check her website here.