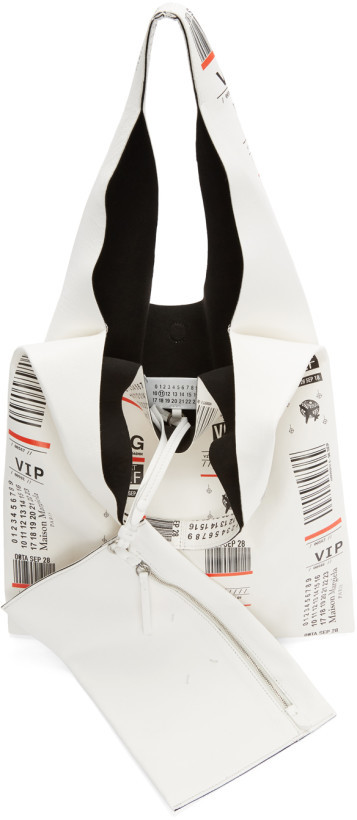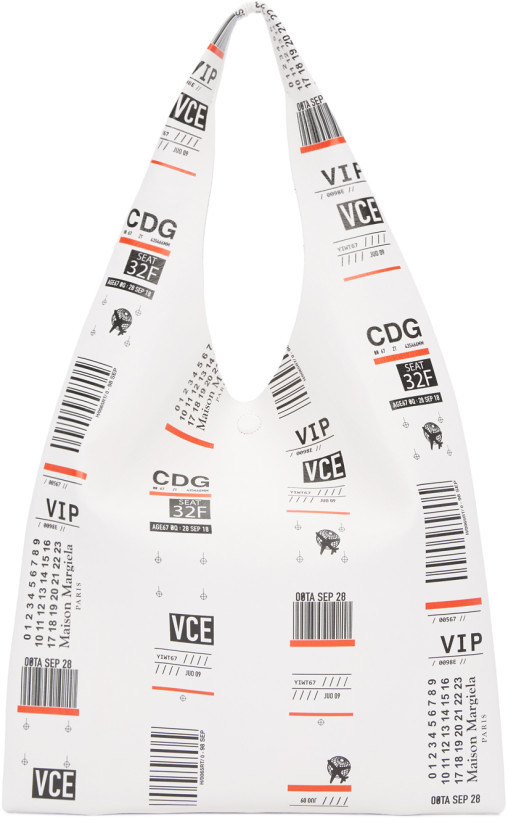 This Maison Margiela Tote Is A Designer Shopping Bag We Can Get Behind
Packed full of Parisian chic.
We gotta admit that the whole designer-bags-that-look-like-plastic-bags thing has got us feeling a bit ambivalent. I mean, yeah, they're tons better for the environment, but so is, like, actually just reusing your shopping bags. But as the likes of Vetements have proved with, essentially, overpriced delivery uniforms, fashion loves to make us look like dicks, and then profit from us hyping off looking like dicks.
This Maison Margiela tote may have just changed our minds about this uber-normcore bag trend, however. Made in soft nappa leather, with a cut that's incredibly easy on the eye, it's a lot more chic than, say, a parody on an EDEKA bag. That's not to mention the print, inspired by luggage tags – which is still pretty normcore, but in a I-can-afford-to-travel-a-lot kind of way.
Shop it here for the bonafide designer price of $1,280.
Next up, this Gucci logo bathing suit is a tangerine dream.