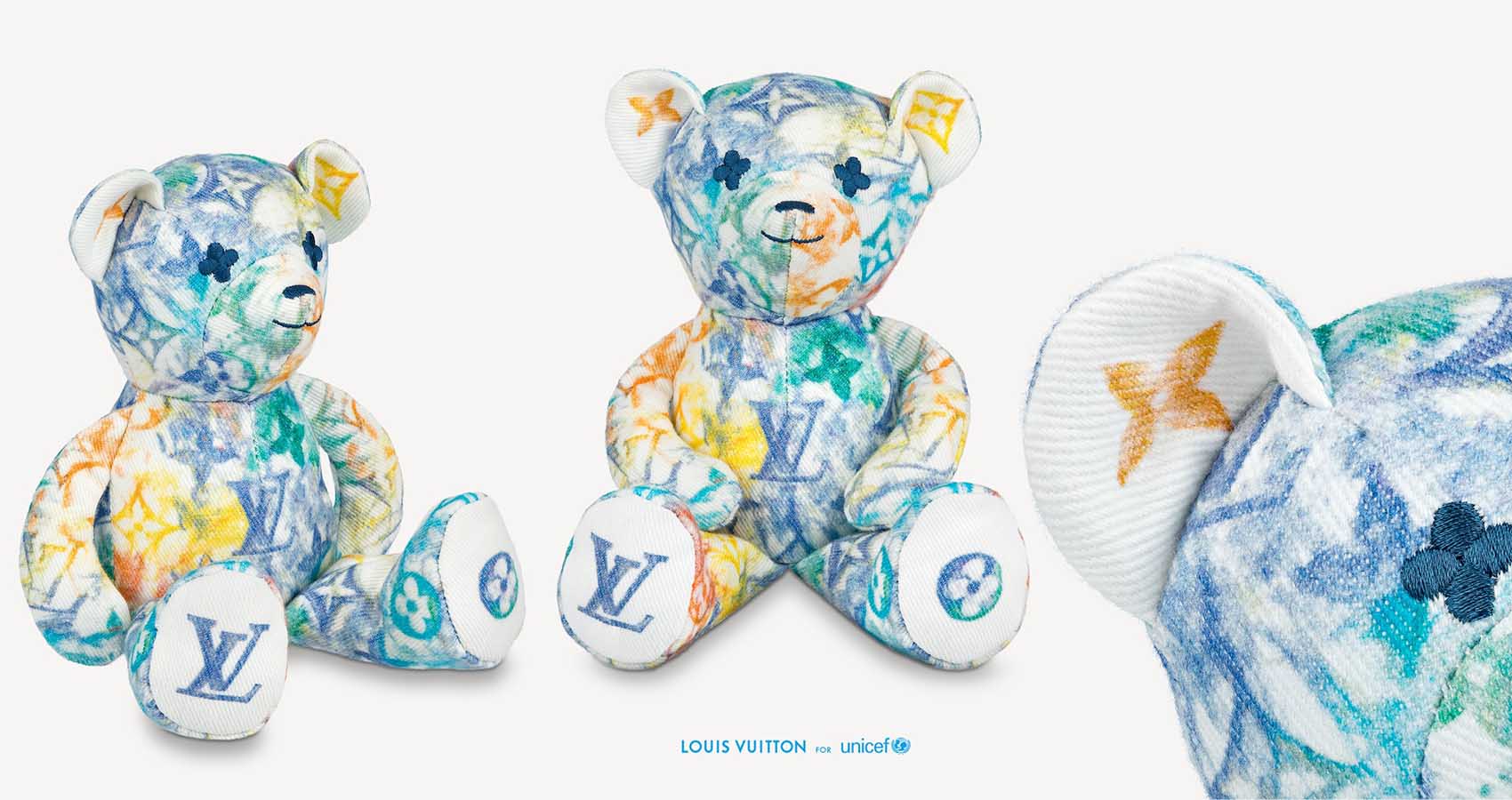 LV's Mission To Raise Money For Unicef: Bonjour Louis!
Lous Vuitton releases Lockit bracelet and bear to raise donations for children worldwide...
Louis Vuitton is set to release their newest jewelry collaboration with UNICEF for the duo's #makeapromise campaign. The Silver Lockit Fluo bracelet designed by Virgil Abloh is the third edition of its kind to be made. Featuring an LV branded silver lock on an organic cotton band, the design also features the staple LV logo.
The charity giant and French fashion house first collaborated together five years ago and return this spring with a pastel drop of blue, pink, celadon green, and black color-ways. Abloh has revamped his original design, having made this year's Lockit out of recycled silver. The lock carries the heritage of the brand having been inspired by George Vuitton's tumbler lock, which was used to protect his clients' most expensive items…the old school 1890 kind of boujee.
A new addition to this year's campaign however is DouDou (Teddy) Louis, the first LV monogrammed bear made from the same 100% organic cotton…yep he's green too! Designed in the signature LV print and monogrammed blue flowers for eyes, he's an endearing way for you to dig deep and donate.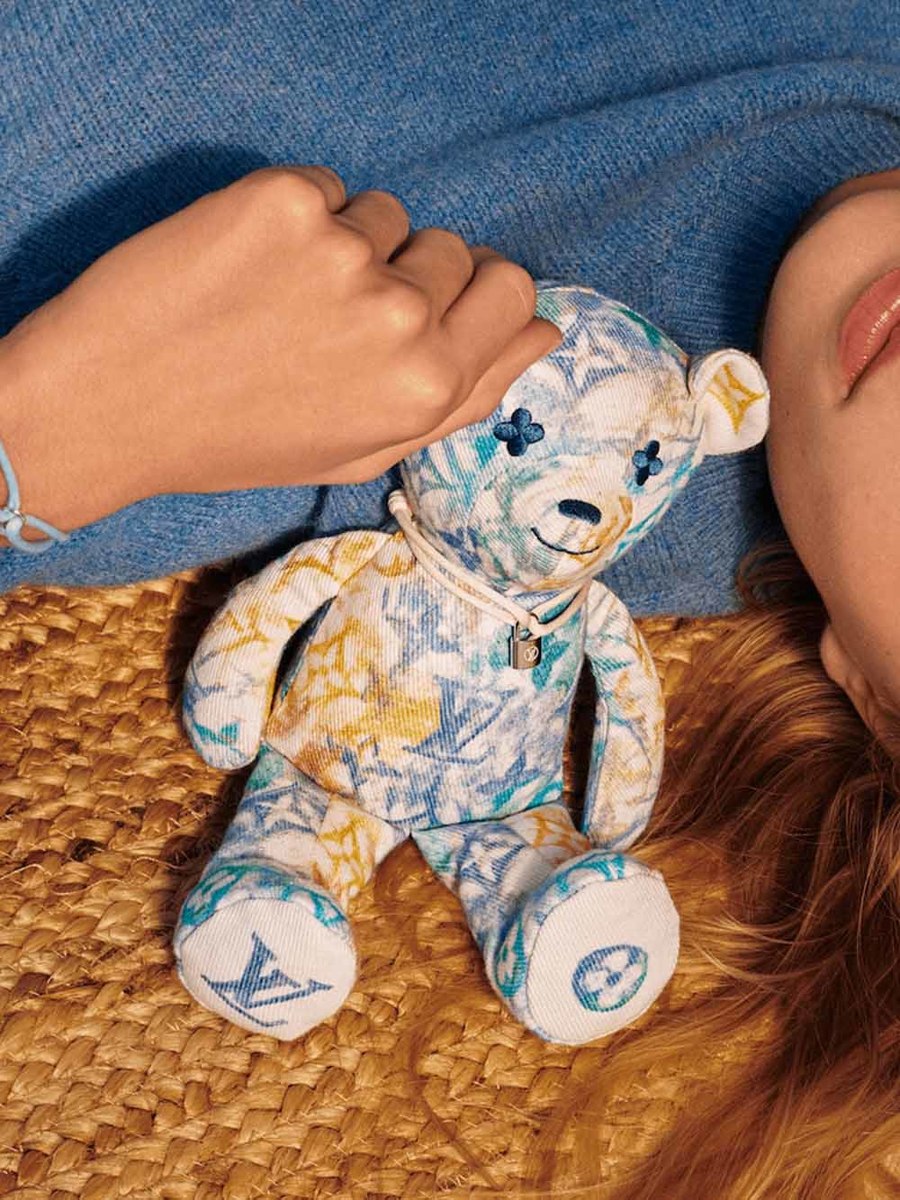 The campaign's mission statement is to "help support UNICEF's work on providing access to water, sanitation, nutrition, education, health, and protection services to the most vulnerable children." From every $955 Doudou Louis purchase made, $200 will go to UNICEF and a $100 contribution for the bracelet.
A staggering $10 million has already been raised over the last five years to globally help children and families in urgent situations such as the Syrian crisis.
The campaign launches on June 21st so get set, go!
Up Next, Bandier Launches Sustainable Activewear Line Le Ore